(Original Publication Date: October 21st, 2018) By: John M Jerva
International action star Alexander Nevsky is back and in a big way with his biggest action movie to date with the hit MAXIMUM IMPACT which just recently hit home video and digital this month. Nevsky brings the adrenaline once again in  an action packed thriller that is loaded with thrills and comedy and he teams up with some maximum action talent like Mark Dacascos, Matthias Hues, Kelly Hu and Danny Trejo. Alexander is not only one of the world's leading action men but he is also a great human being and it was my pleasure to chat with him for the third time for the site. Alexander was gracious enough to take some time to talk about the new film as well as winning big at the Action On Film Festival. Check out the Action-Flix Approved interview with international action phenom Alexander Nevsky!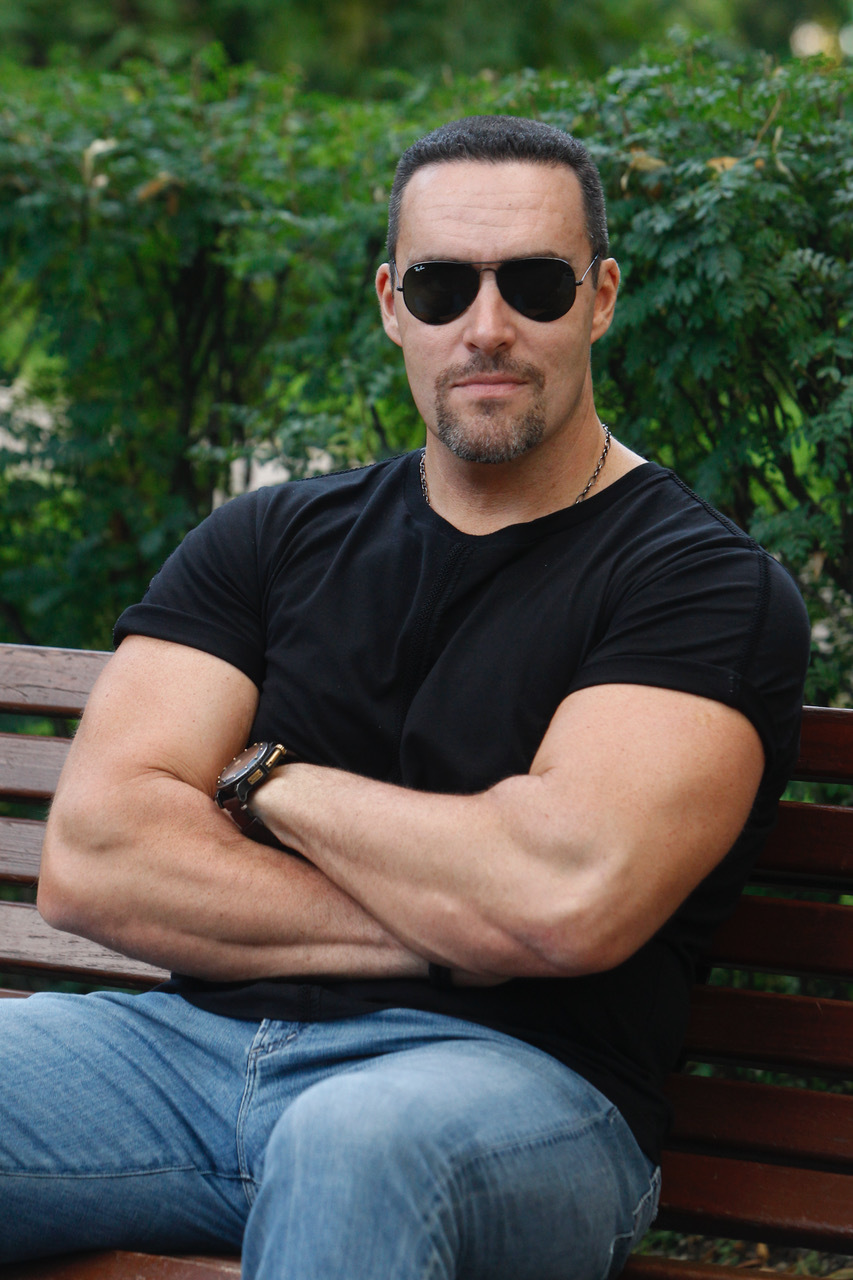 Hi Alexander! It's great to talk to you again. Before we get started, I just wanted to let you know that you're the first star to be interviewed three times for my site! A distinct honor for sure. Thank you so much for all that you have done. Lets get it rolling! 

Hi John! Thank you very much for all your continuous support! It is an honor to talk to you again and I'm very excited to discuss Maximum Impact – my biggest movie to date!

1) Before we talk about Maximum Impact, Tell us about your experience at the Action On Film Festival and being recognized for Breakout Action Star. Congratulations! 

Thanks a lot! Action on Film is one of the biggest festivals for independent action films, I was happy to be there. President of the festival Del Weston and his team did a very good job and I think all the participated filmmakers felt great over there. It took place in Las Vegas and I was happy to be back after making my very first Hollywood film (Undisputed) there in 2001 and producing/starring in Magic Man in 2008. 
Breakout Action Star Award was a big honor to me and I was also happy that my friend and Maximum Impact co-star Matthias Hues received an Icon Award for his achievement in action cinema!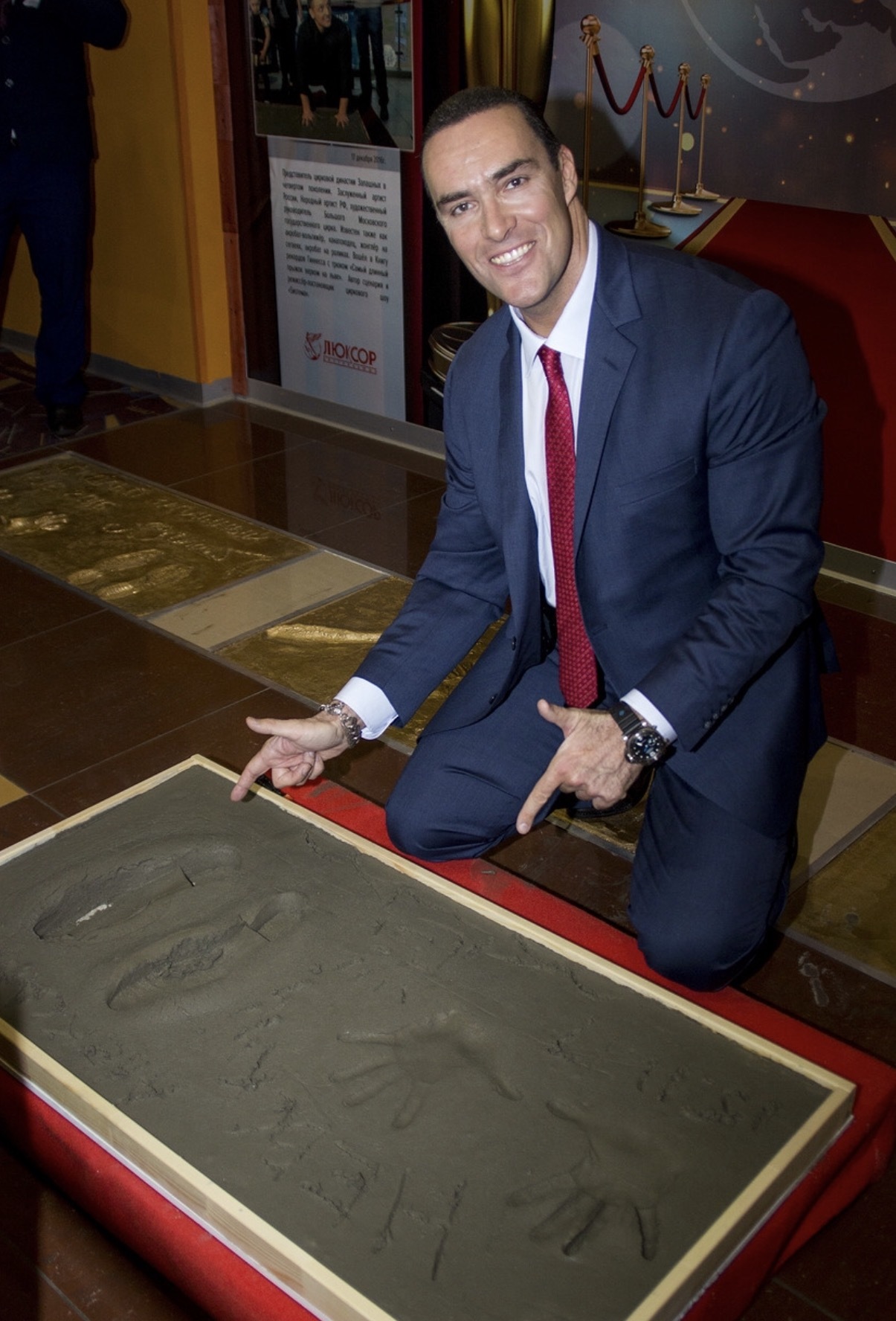 2) Maximum Impact also won big at the festival. Tell us about it and how awesome was it to have your film receive such great accolades? 

Action on Film was the first festival for Maximum Impact. I'm proud of this film but I didn't expect it to win three awards right away, including the most prestigious one! Maximum Impact was named Best Action Movie of the Year and also won in Best Action Sequence and Best Visual Affects categories. As I said, it's my biggest movie to date but it was made by the huge team – hundreds of talented people and I can't thank them enough for all their great work!

3) Now lets talk about the film. How did Maximum Impact come about and how did you get involved? 

I know writer Ross LaManna and director Andrzej Bartkowiak for many years, we're friends. I always wanted to try an action comedy genre and approached Ross with the Maximum Impact story (which I created) in 2014. He wrote the great script, Andrzej liked it and in 2015 we started pre-production. Film was shot in 2015 and 2016 in Moscow and Los Angeles. In 2017 we finished it completely and sold worldwide (to about 30 countries) and opened theatrically in Russia, CIS and Eastern Europe. This year the film was released theatrically in Asia and now is out in North America. I produced it through my production company Hollywood Storm.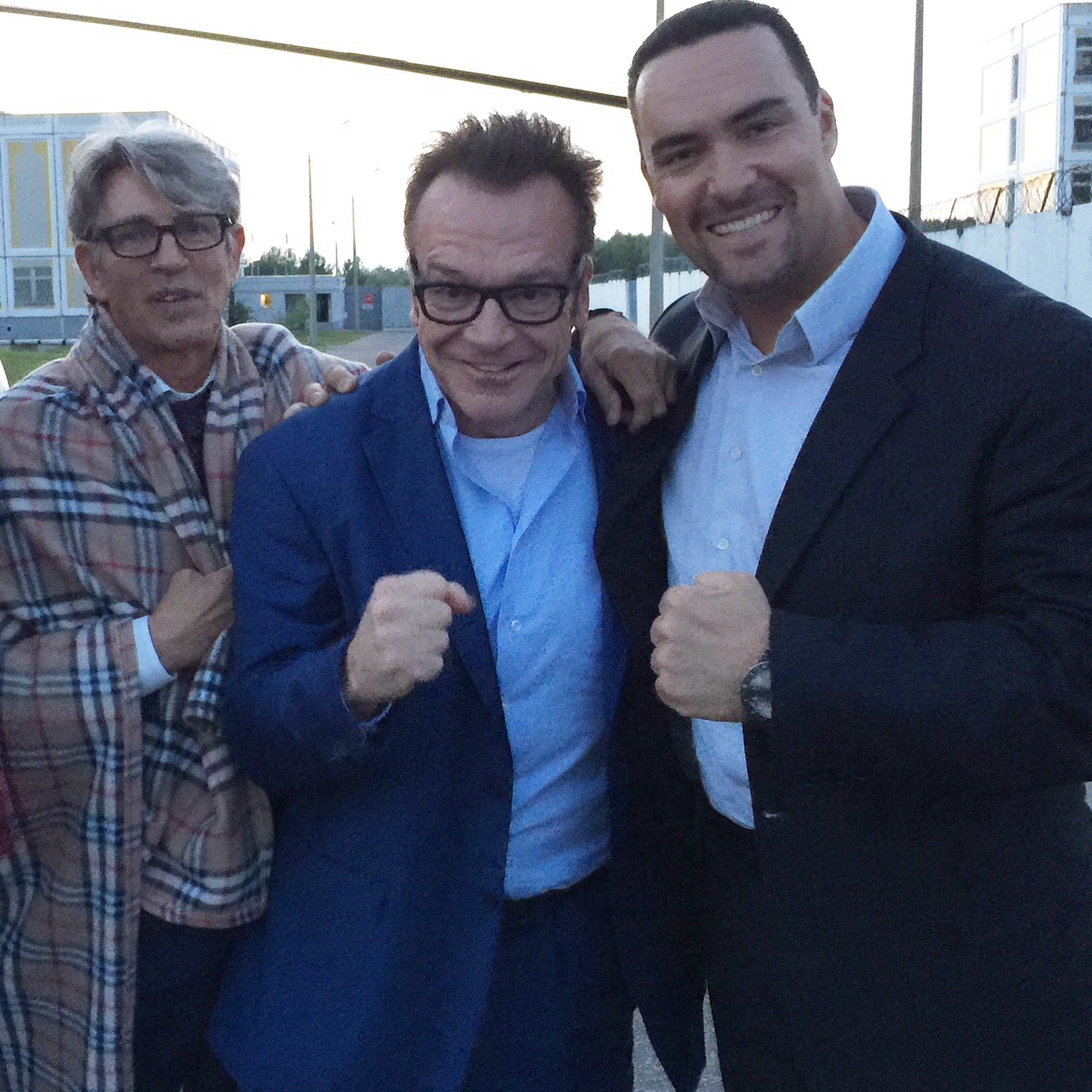 4) You play the role of Maxim Kadurin in the film. Tell us about him and how does he differ from the other roles you have played. 

All my previous films were action dramas or thrillers and I played heroes which were almost bulletproof. Maxim is different, he's big but he works mostly in the office, his partner is the real action hero. But it was fun to show my character's change from the nerd to a super agent! I worked a lot with great acting coach Natalija Nogulich and she helped me to act more professionally in all the comedic scenes.

5)The film has a great cast. Talk about them. How did such actors like Danny Trejo, William Baldwin and Kelly Hu get involved? 

To be honest with you, it wasn't that hard to get them all on board because we had a great project from the writer of Rush Hour and director of Romeo Must Die! We were ready to pay handsome salaries too. 
For me it was the dream come true to act with these legendary stars! Tom Arnold was great and very funny, Billy Baldwin improvised a lot, Eric Roberts gave me many useful acting tips and Danny Trejo didn't mind to do as many takes as our director wanted. They all were very professional and supportive!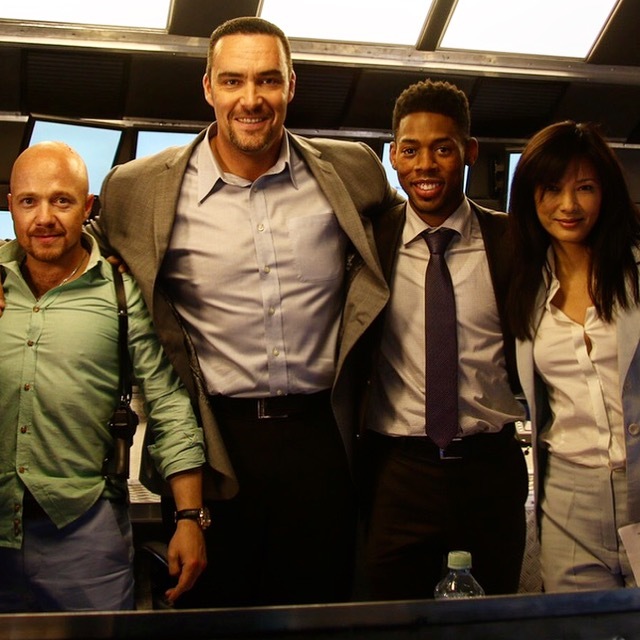 6) You got to work with the great Mark Dacascos as well as Matthias Hues again. Tell us about working with these great action stars. 

Matthias Hues is my dear friend and Maximum Impact is our third movie together in a row. He's a great action star, you're right, but he's a wonderful actor too! I can say the same about Mark Dacascos. They did an amazing job in Maximum Impact and they were really funny! 

7) You get to mix it up with both of them too. How was it to shoot the fight scenes with them? 

I was criticized by fans for not fighting Matthias in Black Rose and Showdown in Manila so we just had to do it in Maximum Impact! Hues is the great martial artist and our fight was tough to shoot but real fun. Mark Dacascos is very experienced too. We rehearsed a lot. I should also mention our fight choreographer and stunt coordinator James Lew.  He had many nice ideas and always made sure that everyone is safe. James got an Emmy for his work on Marvel's Luke Cage last year and it was very well deserved!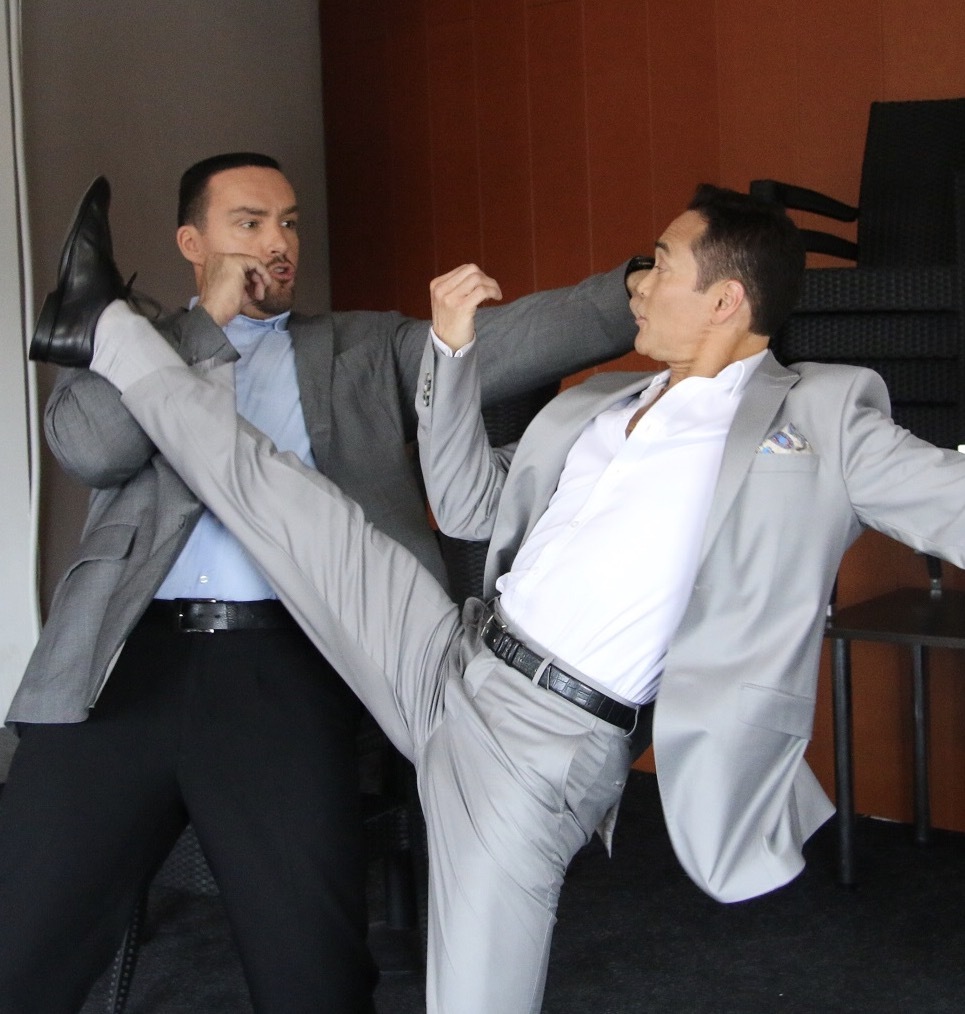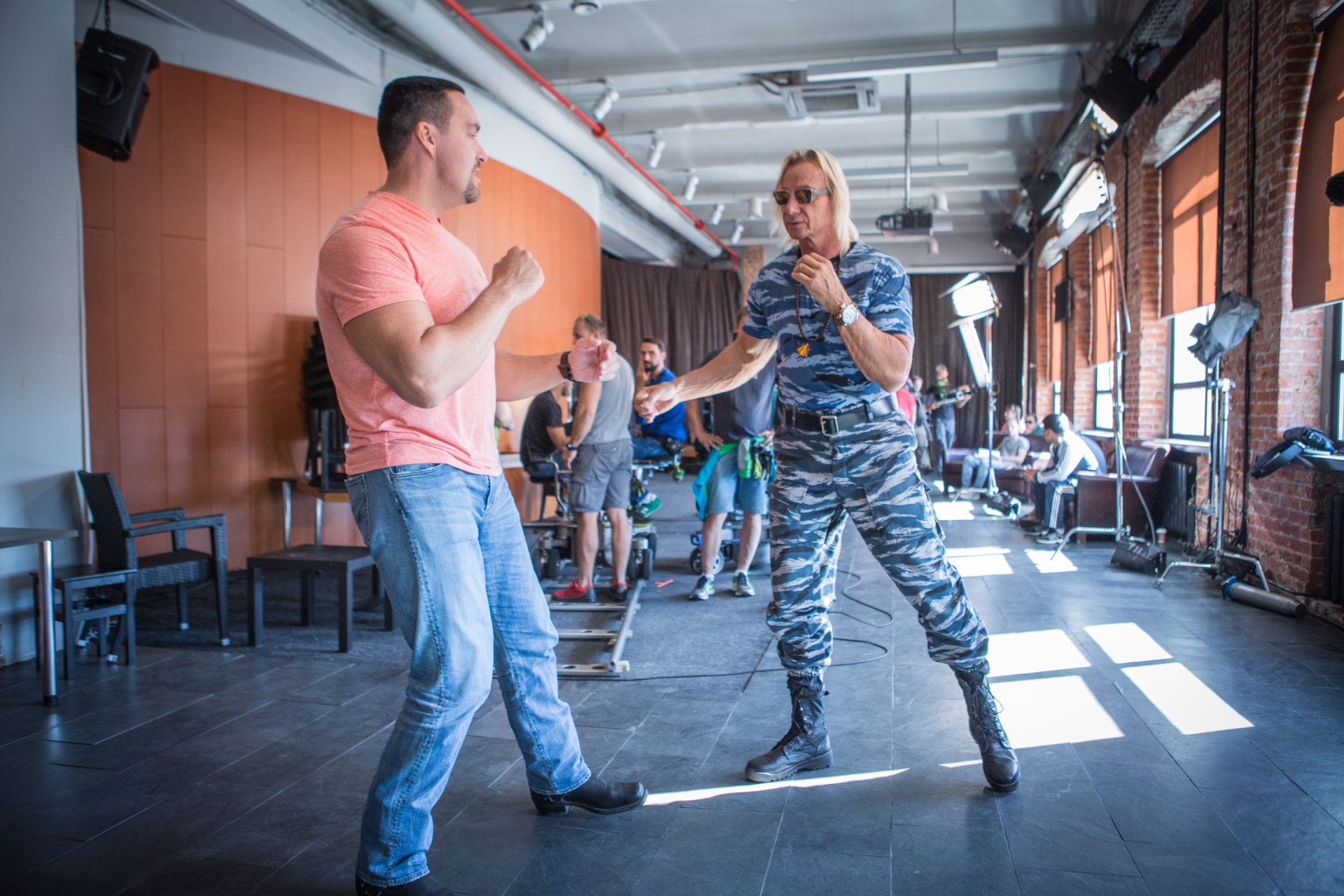 8) This film is a little more light hearted than your previous action films. Talk about the comedy on display in the film. Is comedy harder to make than action? 

Yes, I think it's harder. Action 'translates' very well internationally but comedy could be funny in Russia and not that much in the U.S. or in Asia. The key is to have a good material in your hands. Ross LaManna worked hard on the script and Andrzej Bartkowiak always had some humor in his action films before (remember funny scenes with Steven Seagal in Exit Wounds or with Tom Arnold in Cradle 2 the Grave?) so we were well covered.

9 ) You have acted as well as produced and directed in the industry. What is harder to do and which one is more rewarding?

I was a skinny Moscow kid many years ago and I was dreaming about making movies with my favorite stars. So don't get me wrong – I'm living  that dream now and have no complaints. But of course this industry is very tough and not easy to deal with. The hardest project for me was Black Rose because I did everything at the same time – producing, directing and acting. But it was also most rewarding – to realize that I'm able to do it all and can have everything under control! And to work just as an actor or just as a producer on a film – it's like a vacation for me now.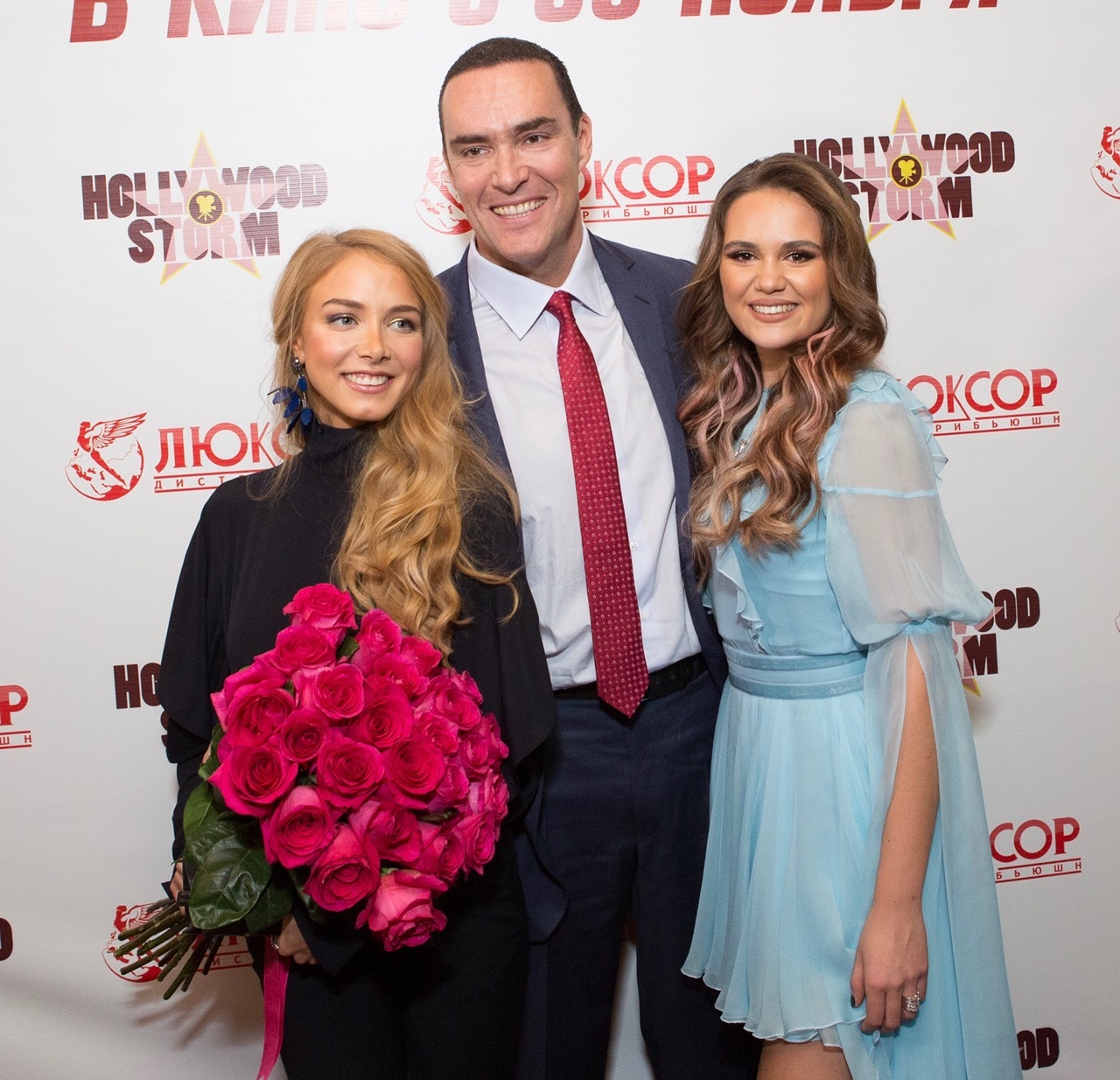 10) You got to film Maximum Impact in Russia. How great was it to film in your native country and how great was it to have the film get released first there? 

I shot several films in Russia already and it's always great to work in my home country! As you know, in all my films, Russians and Americans are working together (not fighting each other). In Maximum Impact I got a chance to hire many very good Russian actors and I think they did a great job. I also used a couple of my friends from the bodybuilding times. We worked hard during the shoot but still had time for nice parties and publicity. World premiere took place in Moscow too and it was awesome: 2000 people showed up!

11) In terms of other actors, who would you like to work with in the future that he haven't had the opportunity yet? 

I hope to work with my friends and idols Arnold Schwarzenegger and Ralf Moeller. By the way, they both watched Maximum Impact with me and loved it! I organized private screenings for them in Beverly Hills as soon as film was finished. It was an unforgettable day for me!
I also would like to work with Antonio Banderas, JCVD and Scott Adkins. And, for sure, I'll make many more movies together with my friend Matthias Hues!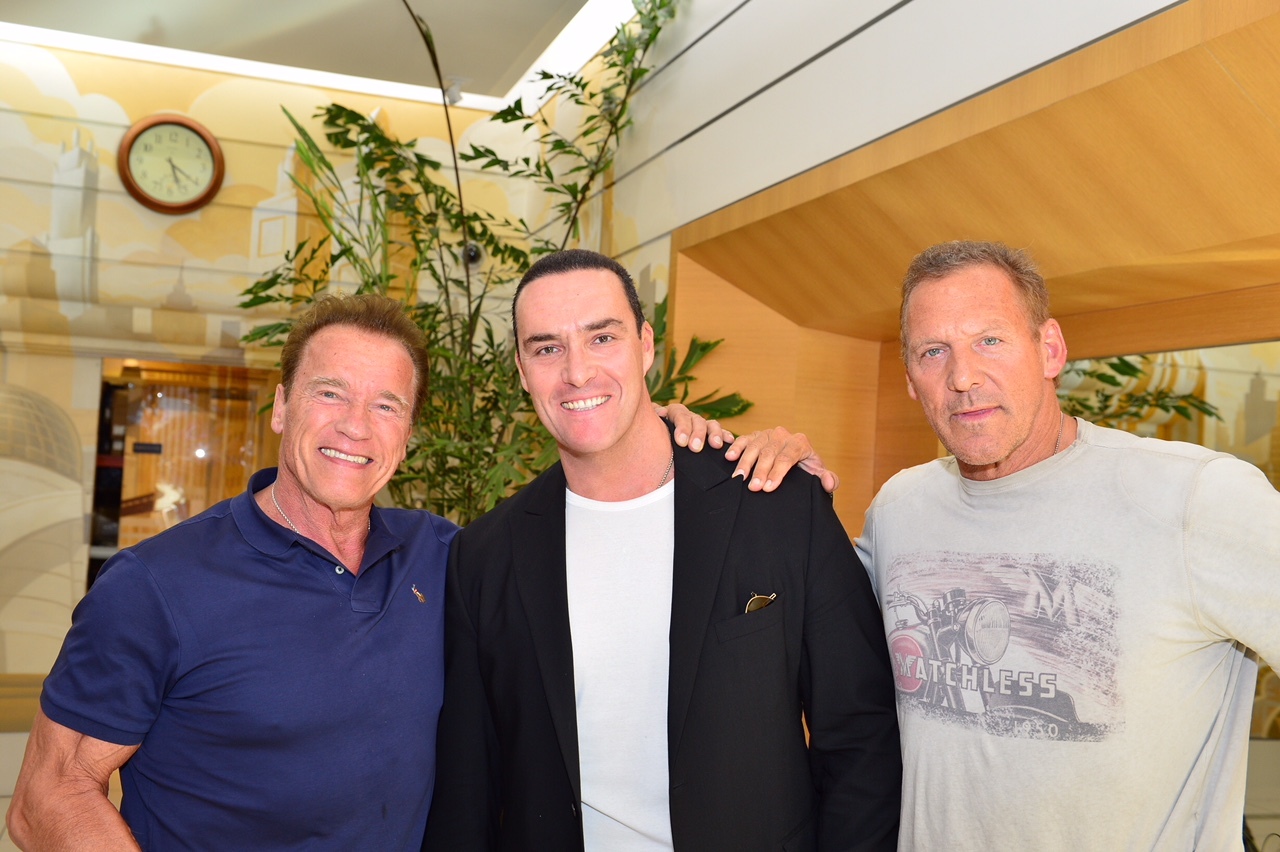 12 ) What's next on your plate in terms of projects? Is there any more news on Savage Attack?

I just finished principal photography on my new film Wild League. It's a historical action drama and I'm just producing it. Movie is directed by Art Camacho (Half Past Dead 2) and co-produced by Eric Brenner (Erased). My friends Adrian Paul and William Shockley are starring. 
Savage Attack is in pre-production right now and I hope that we'll shoot it in the first half of next year.  I didn't want to start Savage Attack before I was done with all the distribution deals for Maximum Impact. The  U.S. and Canada were the  last markets for this film  and now I'm free!  I'm also working on the English language version of my new book "Bodybuilding and other secrets of success" (half of it is my autobiography and another half is natural body building and fitness  encyclopedia) . It's bestseller in Russia already and I hope the  book will be available in North America in 2019. 

Your readers can always get my news and updates on my official Instagram: @RealAlexNevsky and Twitter: @NevskyAlexandr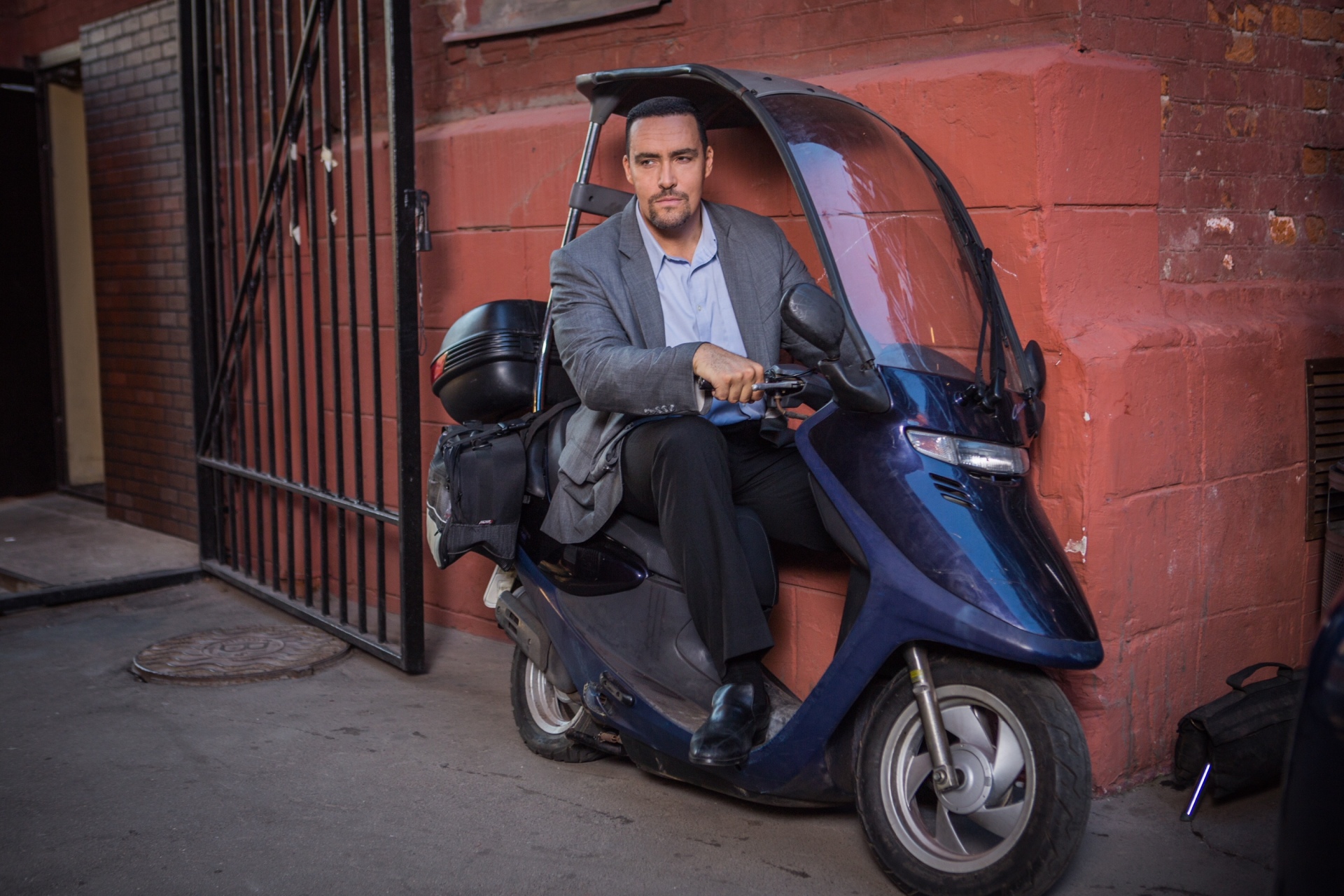 Thank you so much Alexander for taking the time again to chat with me. I look forward to doing it again and can't wait to see what you deliver next! All the best!

It's a big pleasure, John! Thank you again for supporting international action movies and independent cinema! All the best wishes to you and your family!

Be sure to check out MAXIMUM IMPACT now as it is available on Blu-Ray, DVD and all Digital Platforms!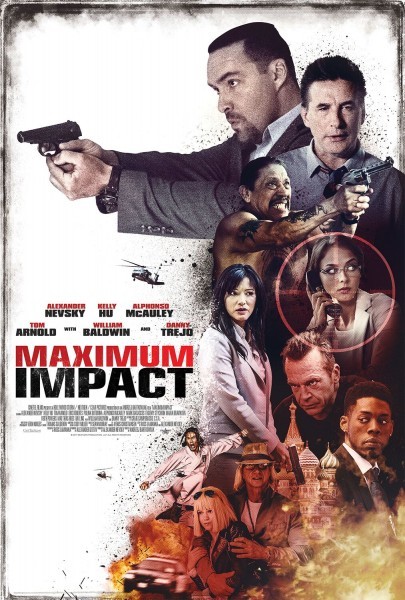 OFFICIAL TRAILER