(Original Publication Date: November 2nd, 2018) By: John M Jerva
When it comes to the film industry,  the Land Down Under has brought us such great actors like Chris "THOR" Hemsworth, Hugh "WOLVERINE" Jackman and the lovely Nicole Kidman to just name a few. There's one native Australian who is making waves in the world of action with his first starring role in the awesome throwback short film THE PROPOSAL which he teams up with collaborating partner John Fallon to bring us a kick ass homage to what made action films great in the first place.  He is martial artist, actor, stuntman and producer Marc Natloi and he is ready to take on the action genre by storm. 
In this exclusive interview with Action-Flix.com, Marc talks about getting started in the martial arts as well as the film industry and making THE PROPOSAL which is set to ignite a fire with its swagger and brutal, down and dirty fight sequences. Check out the full interview with Marc Below!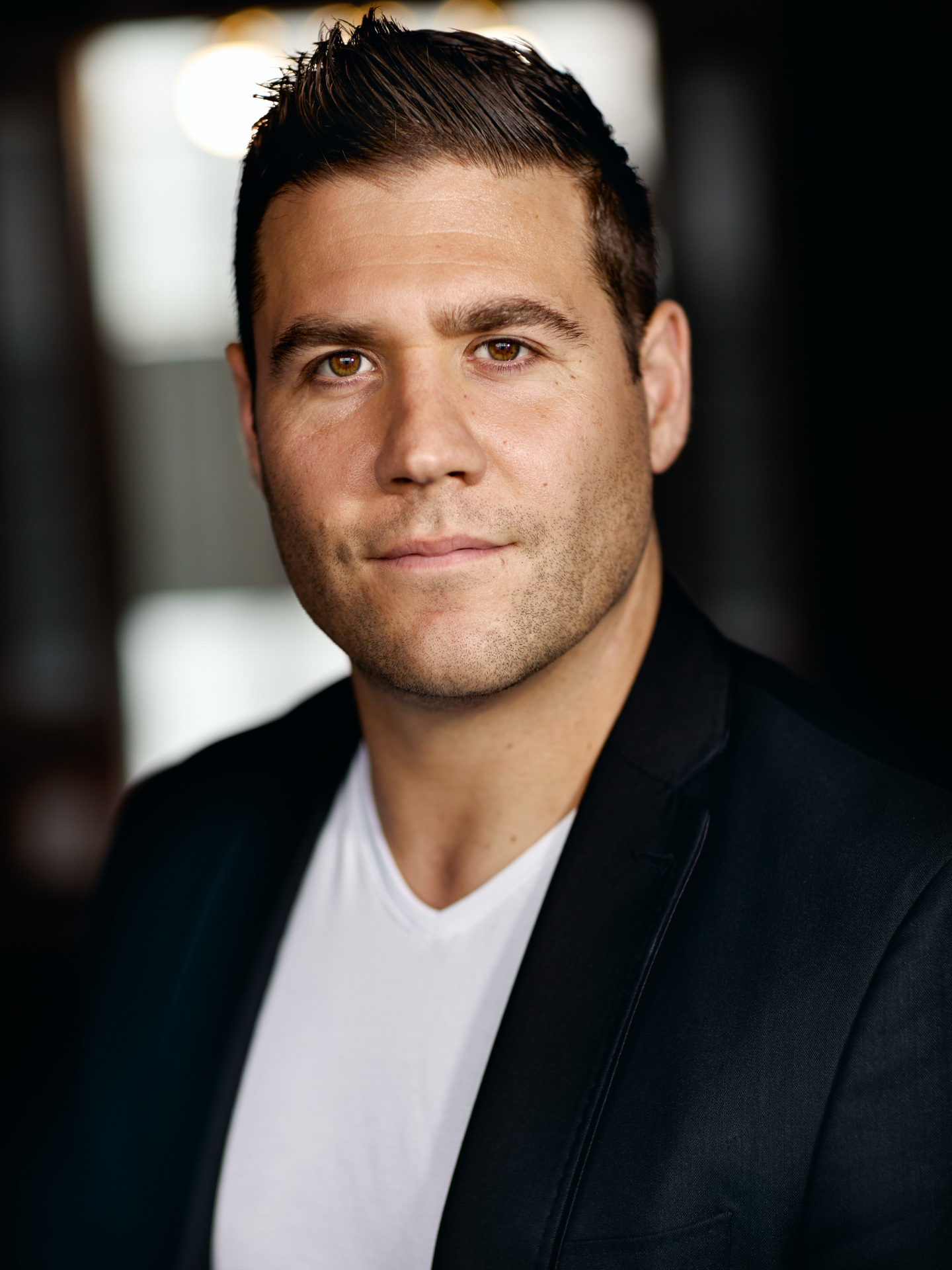 1) Hi Marc. First of all, I just wanted to say that I was blown away with your performance in THE PROPOSAL. My only grip was that I wanted it to be longer of course lol. Before we get into that, tell us how you got started in the martial arts and talk about all the disciplines you have trained in. I am a 3rd degree black belt in Ed Parker Kenpo and actually taught for many years so I know a thing or two about the life lol.
Ohh that's fantastic! A great discipline. I got into martial arts at a young age, having an uncle that was right into hard old school fight training was a big thing for me. He came from Zen Do Kai and Thai boxing. On top of that Van Damme and Steven Seagal where my idols on screen growing up, hence why I started with Aikido when I was younger. From Aikido I went to Kyokushin until I found Freestyle martial arts, which had the Filipino escrima as well.
In between all of this, I was also doing private training in knife and sticks. From there I went into the sports side of things: Thai Boxing, Boxing, Jujitsu, wrestling, MMA which continued for years, until one day I wanted to go back to my roots. I was lucky enough to find Sifu Ricardo Vargas, who is 2nd generation Bruce Lee instructor directly under Sigung Richard Bastillo and Sigung Jerry Poteet, in which I achieved my instructor level making me a 3rd generation Bruce Lee instructor, so I kind of came full circle 🙂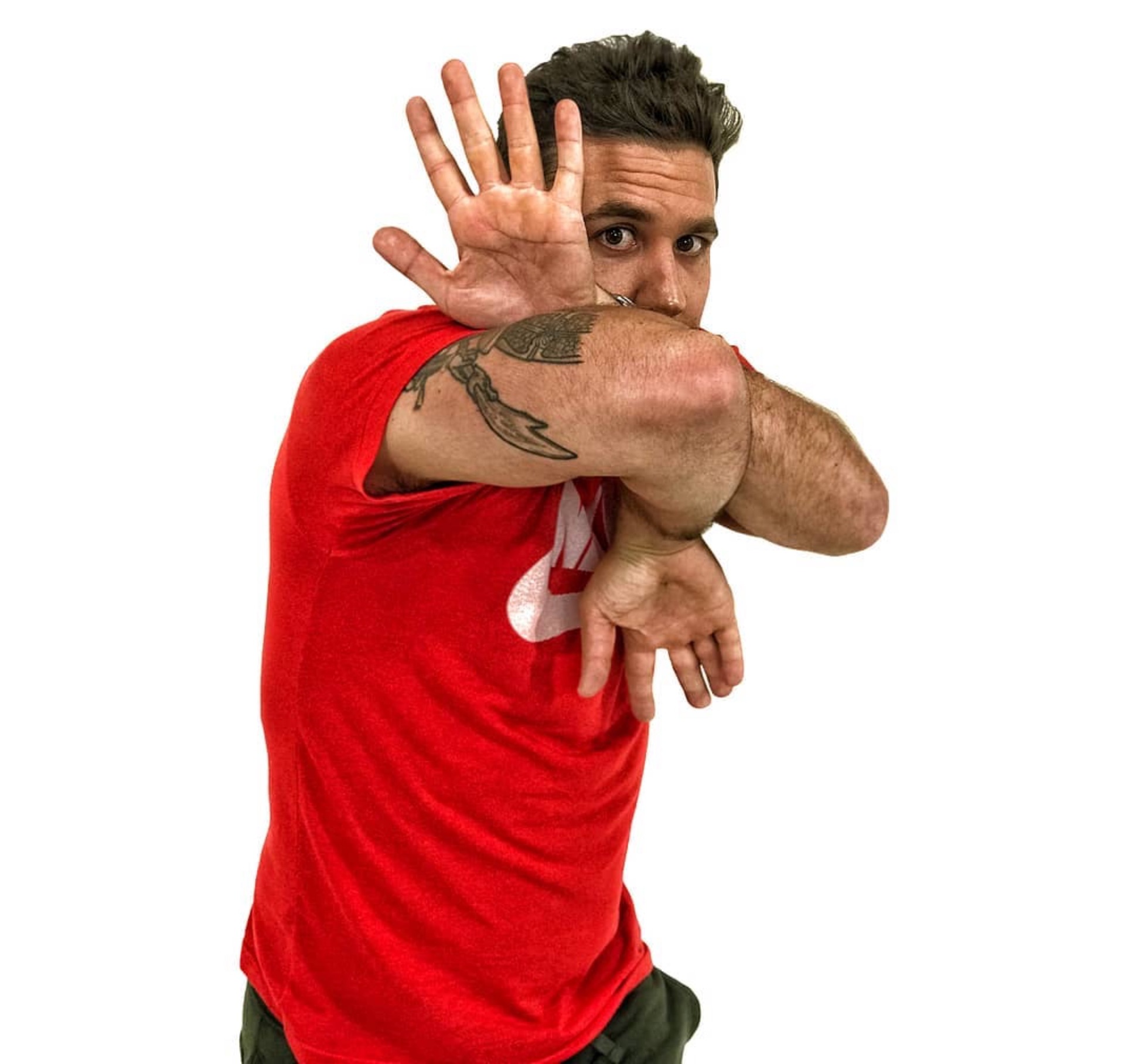 2) What made you go into the film business? Was it something you always wanted to do? 
Funny enough, it was only a few years ago that I got into film. As a kid it's something you wish for but more of a pipe dream. I opened up my martial arts academy, The Urban Combat Academy, and it just so happened that I started training a lot of actors for films, which struck my interes. I went for an audition as a stunt actor and on set they needed somebody to say lines, and that was it I fell in love with it. From there, I went into intense acting classes, which I did 3, 4 days a week for 12 months. I couldn't get enough of it.
My acting coach Suzanne Barr from Central Melbourne Talent put a lot of work into me so she made me the actor that I am today
3) Lets talk THE PROPOSAL! How did the project come about and talk a little about the great John Fallon and how you guys got connected.
So John and I met on the Siege of Robin Hood in Australia, and that was it. We where so much a like in so many ways it wasn't funny. Staying in contact, we also thought the same way with business and since then we just become great friends. Apart from the friendship, John has had my back since day one and I can't explain how much I appreciate having a veteran of the industry like John in my corner. I definitely feel blessed and honoured.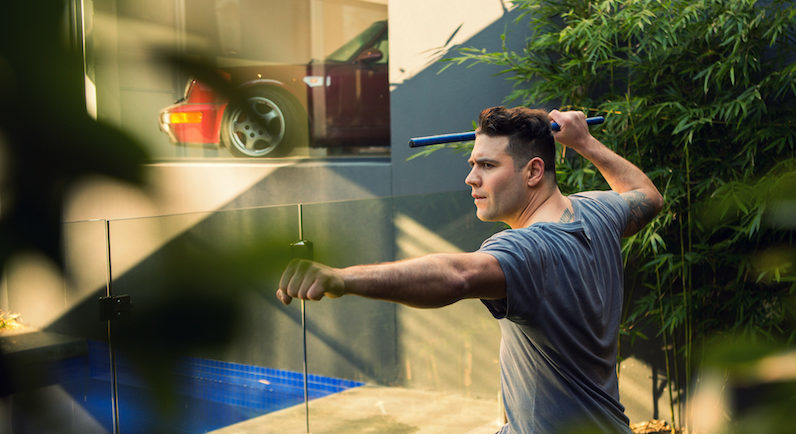 The Proposal came about simply from me wanting to make a show reel. 🙂 I remember calling John and asking for his advice, and he said straight away "nah, don't do that, make a short film instead." So obviously I agreed. I had a great team of people here and a friend I grew up with (Producer Antonio Raiola) who has been in the Industry for the past 10 years. He was eager to jump on board and then it just grew from there into the thing it is today.
4) You play the character of Mason Stone (I Love that name btw-pure action awesomeness lol). Tell us a little bit about him and how is he similar or different from you in real life?
Haha! It was such a great character to play. I think the best part about playing Mason Stone was being able to show the two sides of his personality which really resonate with me. I loved that with his partner Emma he was soft and vulnerable. You could see the love. But he can also turn full monster when he needs to. Coming from a fighting background you also have those two sides being a martial artist. We teach people to respect each other, have honour, morals and treat people the way you want to be treated. It's the way I teach anyway 🙂 So I loved the fact that you could see his softer side, just because you can turn the monster on people doesn't mean you need to act like that all the time.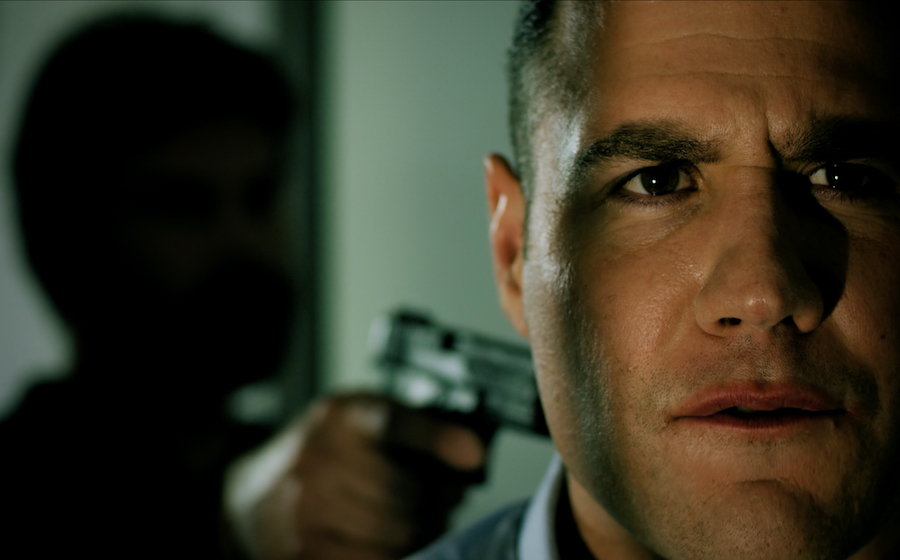 5) The short is a great homage to the blistering action flicks of yesterday. Was that always the goal to get that across to the audience?
Yes definitely, apart from movies like Kick Boxer, Blood Sport, Above the Law, and Hard to Kill, my other favourites where Die Hard and Lethal Weapon. Wow!! I love those films 🙂 So I wanted to bring them all together to some degree, which led to The Proposal
6) This is your first starring role. How difficult is it to be at the center of attention? How hard was it to go from stunts to acting in a main role? Which do you prefer?
I am all about the acting! Absolutely love it, I cant express how much I feel right at home with the acting. I get the kind of feeling I used got get with my training. It has become my number one passion. I think the training helped me with being able to focus solely on my craft when I'm in front of the camera. It doesn't matter how many people are around, I turn full tunnel vision and focus 100% on what I need to do.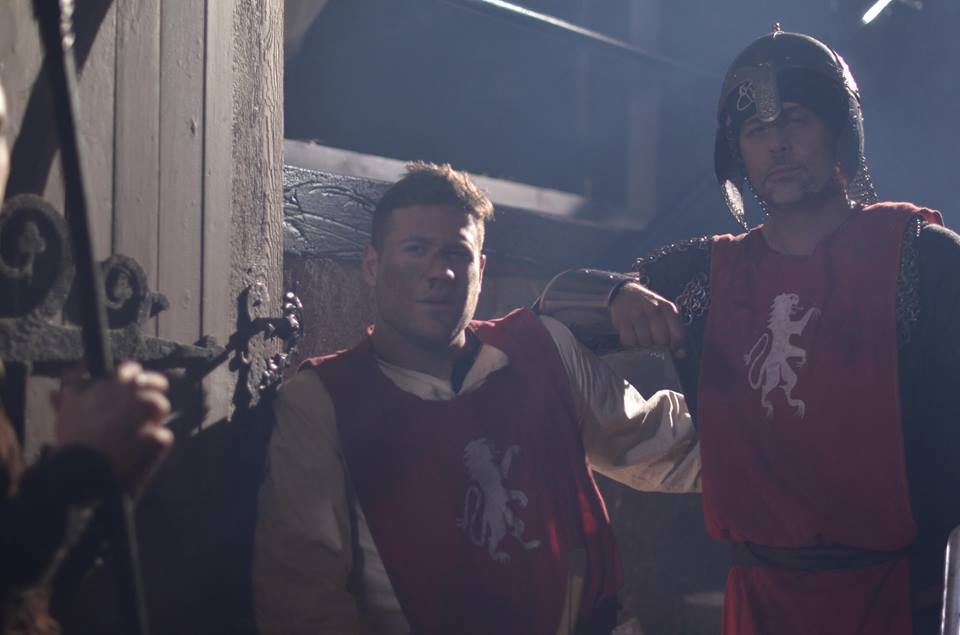 7) It's great that more and more Australian born actors and actresses are getting their moment to shine in films and TV. Talk about how proud that makes you feel?
I think its amazing! It really does make me proud, seeing Aussie actors and actresses getting there moments
8) Now lets talk action! The fight sequences are more down and dirty and brutal with a definite MMA feel to them. Was that important for you to come across on camera. Do you like down and dirty or flashy when it comes to choreography? What were some of the challenges?
I love the John Wick type of fights, so with my MMA and JKD background, I wanted to mix them together. I want the brutality of the mixed martial arts and sports styles with the technicality and grace of the other martial arts such as the JKD. The only challenge was the time restraints. I would of liked more time to prepare some of the fights. I had to teach the stunties and actors on the day.
9) You get to mix it up with Paul Allica, another great Australian martial artist. How awesome was it to work with him and can we maybe see a longer fight between you to in the future?
Yeah it was great working with Paul. You never know! We will see what the future holds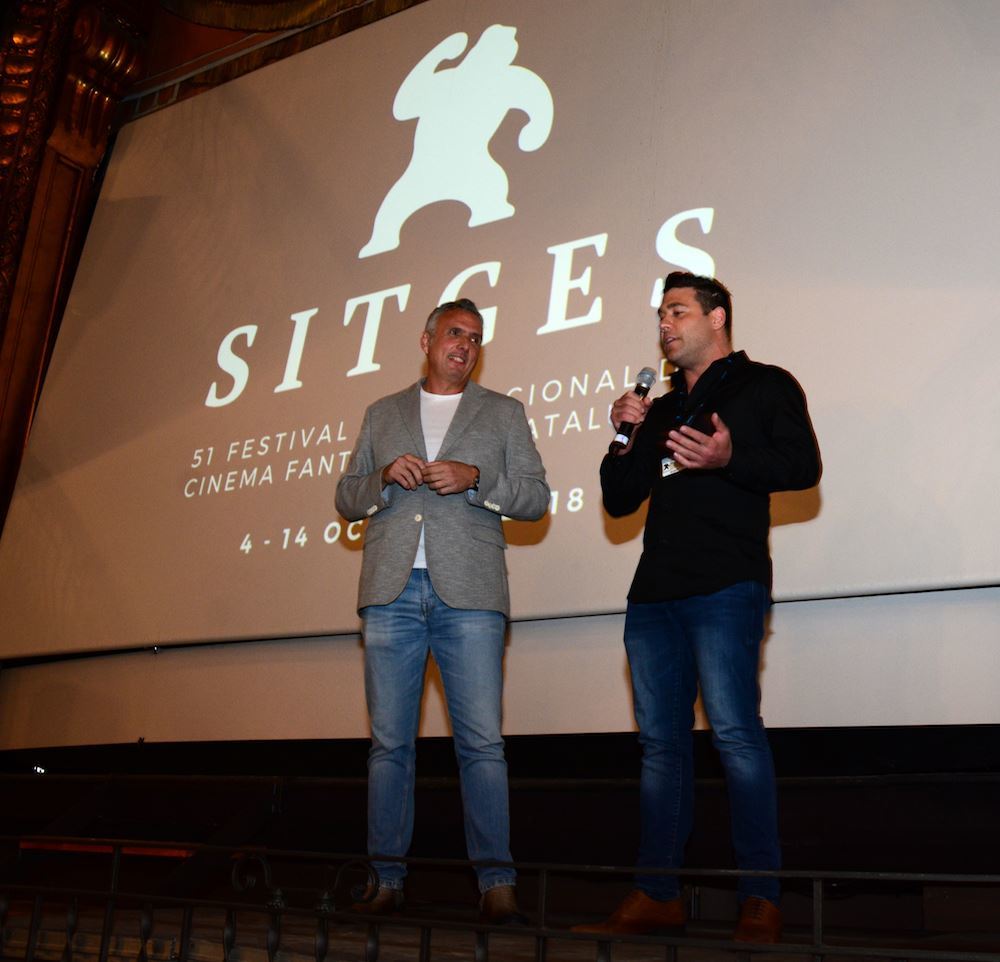 10) Kahli Williams is your lovely leading lady in the film. Talk about what she brought to the project.
Kahli was solid. She brought exactly what we needed to the film. We had great chemistry too which made it even easier to make it look real. She's a great actress and person
11) Are there any plans to do a longer version of THE PROPOSAL? I and many others would certainly like to see a feature length version with longer more brutal fights!
Haha! That's another thing. We'll have to see what happens. John and myself do have something else in the works action wise though. It's called STORM.
12) As an actor, stuntman and producer, talk a little about the state of action cinema. What is working and not working in the industry right now?
There are still great actions films being made, of course. We have all the Chinese action, which is unreal. Since John Wick came out, it has sent us to another level with the aggressive side of things. There's also the Bourne franchise. So it think they are giving us what we need. But still sometimes, I miss the different styles like we used to have with Van Damme and Steven Seagal. We will see if we can change that 🙂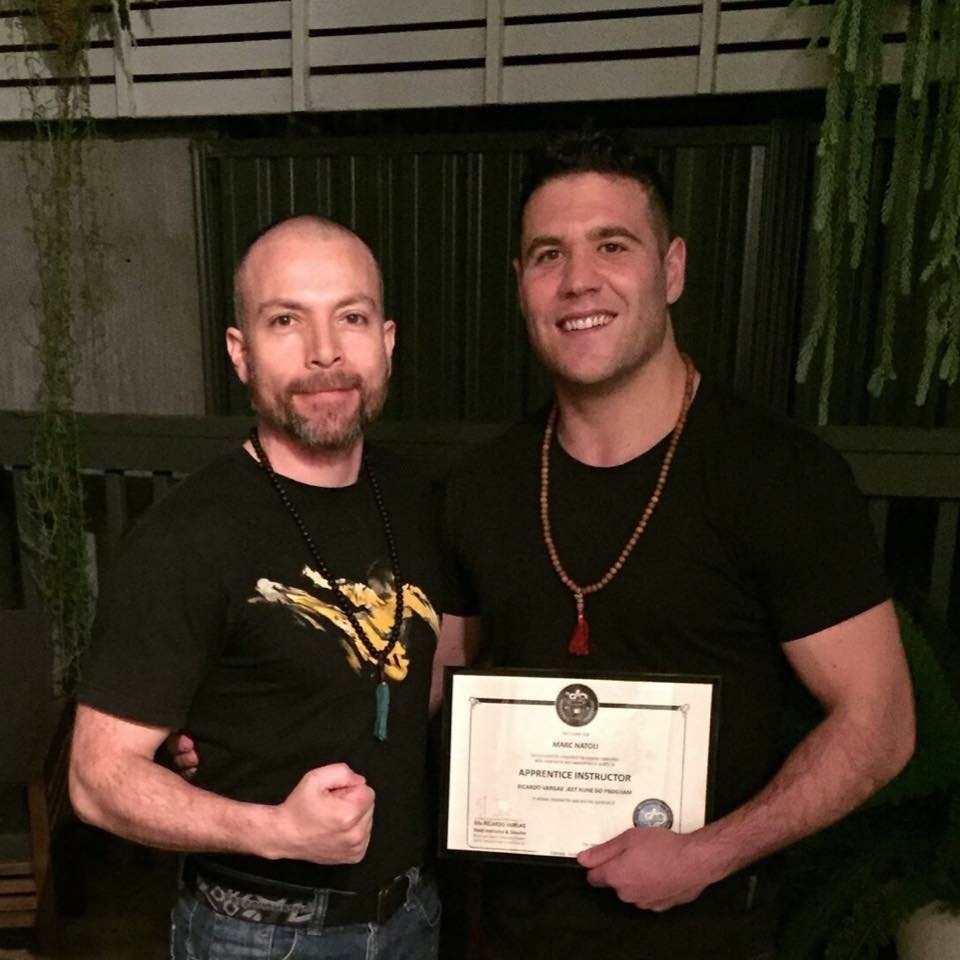 13) You are also involved with THE SIEGE OF ROBIN HOOD and HERETIC coming in the future. Talk about these projects and being able to work with John and Paul again. What else do you have cooking for the future?
It's just been fantastic to work with people like this! Heretic is already amazing and I can't wait to get on set on that one, Working alongside people like Asko Akopyan who made Vigilante Diaries and act with actors like Paul Sloan will be unreal. A lot of things cooking at the moment! I also can't wait to see where the STORM will that take us 🙂
Thank you so much Marc for a great interview! Until next time!
To keep up with Marc and all of his upcoming projects, follow him on his official Facebook, Twiiter and Instagram pages for current updates! 
Check out Marc laying the smackdown in this exclusive trailer from THE PROPOSAL which is coming soon!