(Original Publication Date: September 3rd, 2017) By: John M Jerva
Review: BLACK
Starring Mikal Vega, Mark Golden, Andre Jackson, Max Mullen, Daniel Betances, Kimberly Fox and Cary-Hiroyuki Tagawa
Directed By: Frank T. Ziede
Synopsis: When terrorists launch a direct attack on the C.I.A. on American soil, the government forms an elite unit of spec ops warriors led by Carnahan (Vega) to hunt down the terrorist cell and exterminate all those involved with extreme prejudice. But as Carnahan and his team get closer to the culprits and the truth, they realize that they might have a mole within the unit that will put all of them in harm's way in more ways than one.
The Review- Is It Action-Fix Approved: I first was introduced to Mikal Vega when I saw the 2015 action-thriller Navy SEALS vs Zombies and later learned that he was a real life special operations soldier with over 22 years of military experience. that was quite evident when I saw the film because Vega looked like the real deal in the combat sequences. Vega talks the talk and definitely walks the walk when it comes to this sort of role because he lived it for years. Vega has since parlayed his experiences in the military into a full fledged movie career having appeared in numerous movies and TV shows with this year's Navy SEALS vs Demons being the most recent. Vega is the kind of man that you want on your side when the shit hits the fan…period. I'm a fan for life!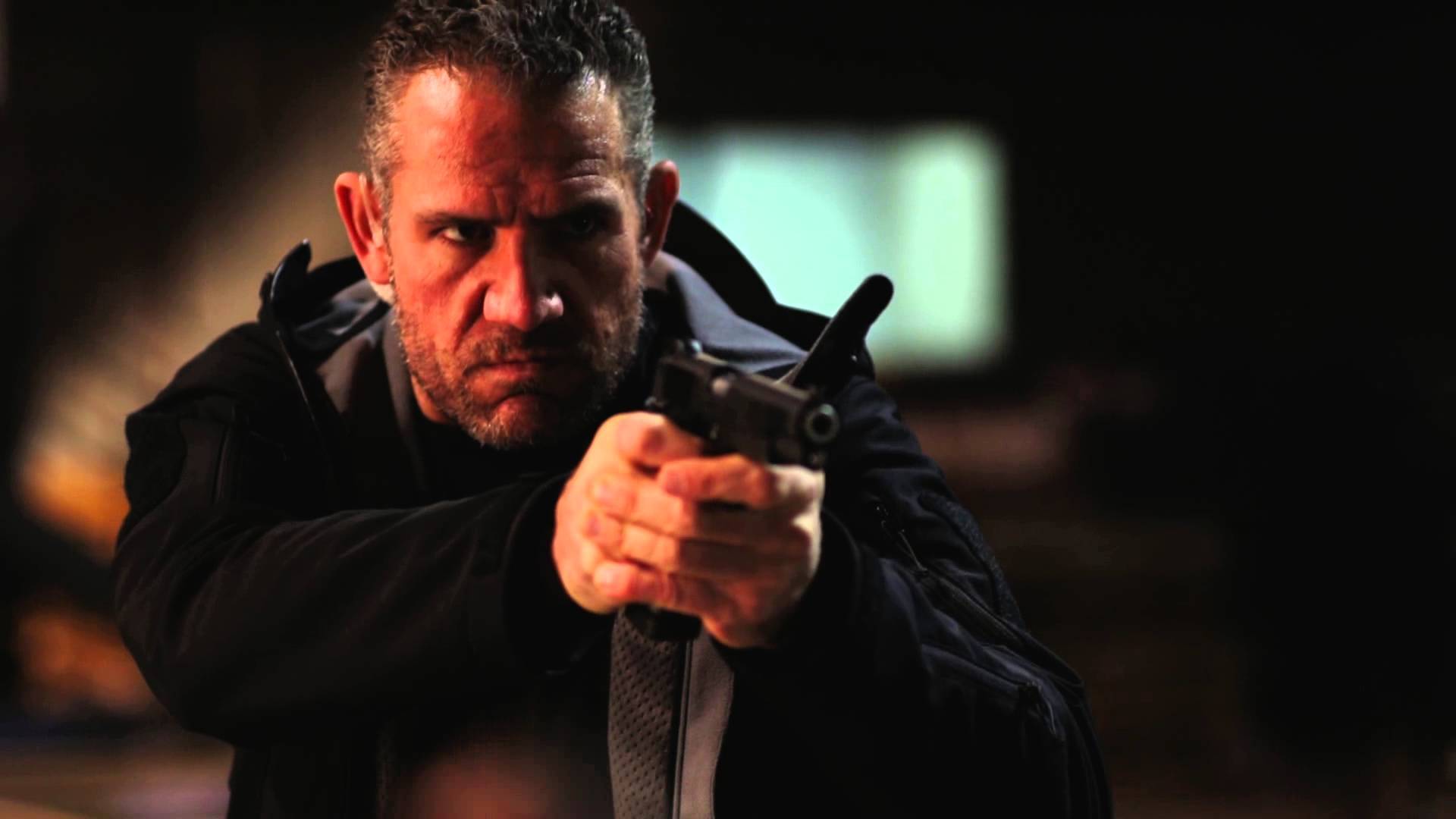 BLACK is a special case because it is a digital series that was 100% crowd funded and according to Vega himself, they only spent $100,000 to make it. That right there makes the series a winner because not only does it look more polished than some bigger budgeted features, it also kicks them in the ass. If you are a fan of shows like 24 and HOMELAND, then BLACK is right up your alley. All the first season episodes of BLACK have been combined into one feature length film that is loaded with situations ripped from today's headlines, high intensity drama and covert kick ass action that surpasses some of the stuff on the big screen. Vega has surrounded himself with real life military operators such as Max Mullen who plays Duncan to even further enhance the film's credibility. There is a sense of dread that comes with watching BLACK because the stuff that is happening on the screen is happening in real life. Another aspect that makes BLACK a scary premise, is that the enemy might not be Middle Eastern at all and that the threat is coming right from our own backyard.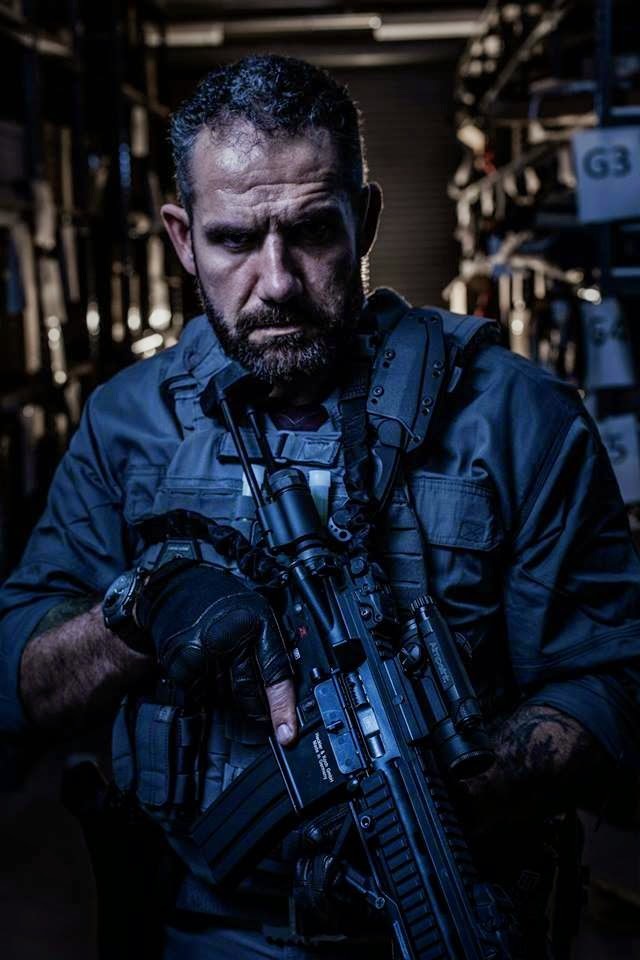 The action in BLACK is spread out through the 90 minute running time and while there aren't any huge action set pieces, we are treated with low level, high-intensity conflicts that will keep you glued to your seat the entire time. When the action is going down, no one is safe and that makes it as real as possible. Vega injects all the action with real tactics and maneuvers and the sequences are all intense, fast paced and often quite brutal. I loved every minute of it!
The only drawback to BLACK is that film ends with a huge clffhanger just as things were starting to good really good and I mean REALLY GOOD. Hopefully we will get more down the road so we can see Vega and his team in action again. the last I heard they were making a second season so i will wait patiently for more extreme military warfare.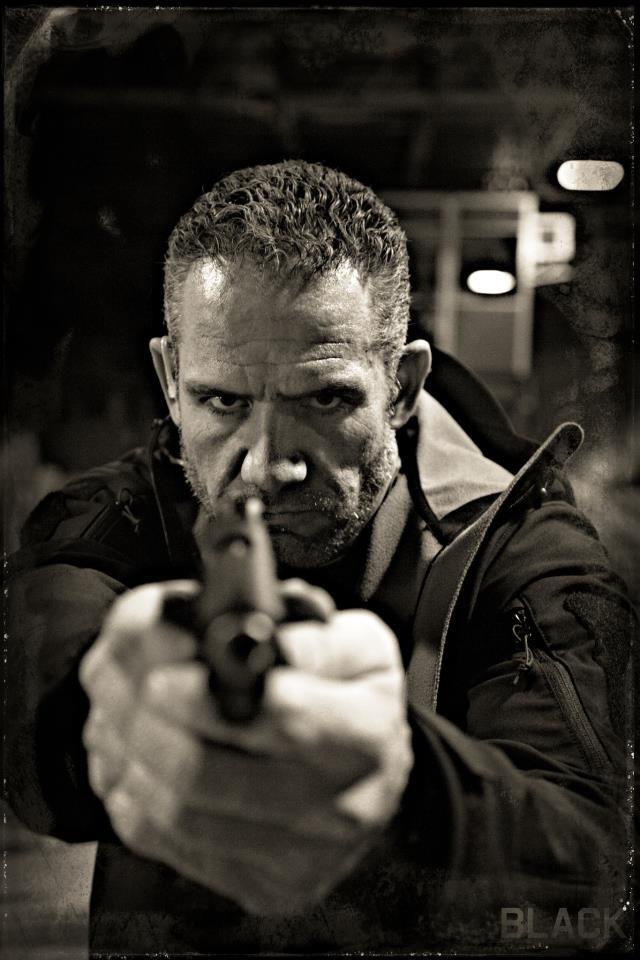 To sum it all up. BLACK is the real deal because the participants are the real deal. Mikal Vega is one tough son of a bitch and he needs to headline more of these types of films and series right now. You can tell that he takes pride in what he does and it shows on screen. He honors all the men and women that serve and risk their lives on a daily basis so we can enjoy our freedoms. BLACK is also a great tribute to the unsung heroes of special operations warfare that do not get the recognition they deserve because their actions are top secret. If your a fan of intense military action then BLACK is the film you have been waiting for. Job well done soldiers!
VERDICT: ACTION-FLIX APPROVED!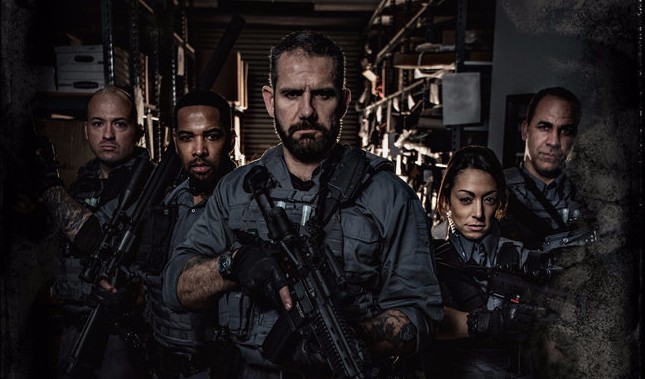 BLACK is now available on Amazon Prime!
Official Trailer: