(Original Publication Date: April 11th, 2019) By: John M Jerva
REVIEW: GOLDEN JOB
STARRING: Ekin Cheng, Jordan Chan, Michael Tse, Chin Ka Lok and Jerry Lamb
DIRECTED BY: Chin Ka Lok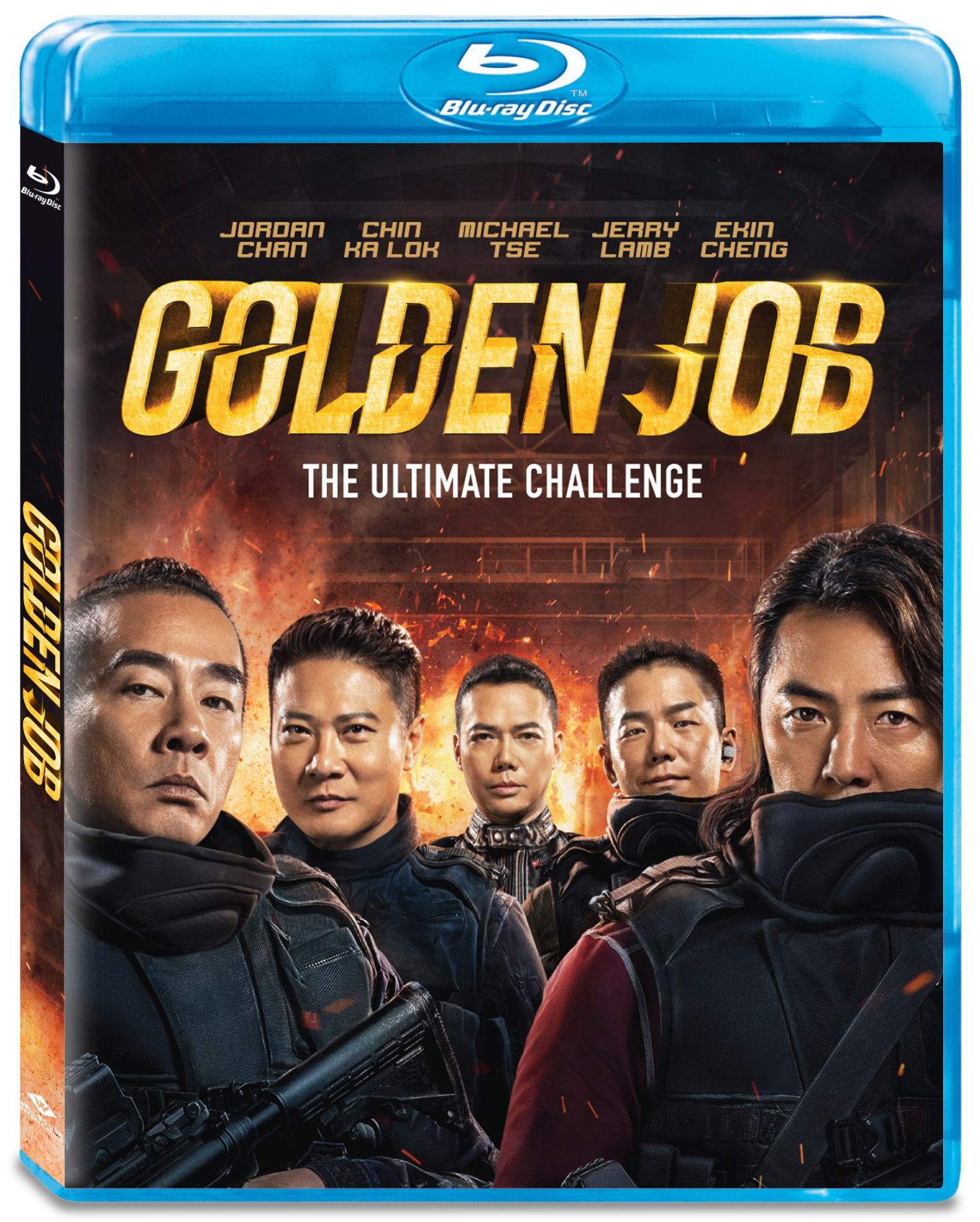 OFFICIAL SYNOPSIS: A group of former mercenaries reunite to plan an epic heist: boosting a truck full of medicine held by a foreign intelligence agency to supply a refugee camp in need. But when they find the truck is actually filled with stolen gold, the band of brothers realize they've been double-crossed by one of their own – and putting the situation right will be all out war.
THE REVIEW: There is no denying that during the 80's and 90's Hong Kong action cinema ruled as that area of the world cranked out numerous martial arts and fire power laden action films to satisfy fans all over the world. One franchise that rode the wave of success during that time was the YOUNG AND DANGEROUS series which literally churned out six films in four years. A marvelous feat if I do say so. The films were laced and loaded with nonstop action even though they might have glorified the violent gangster lifestyle. The films starred Ekin Cheng, Jordan Chan, Michael Tse and Jerry Lamb who played street punks who get in way over their head when they killed a rival. Your normal tragic and dramatic themes ensued leading to heavy doses of action. They were clearly made for the adrenaline loving audience.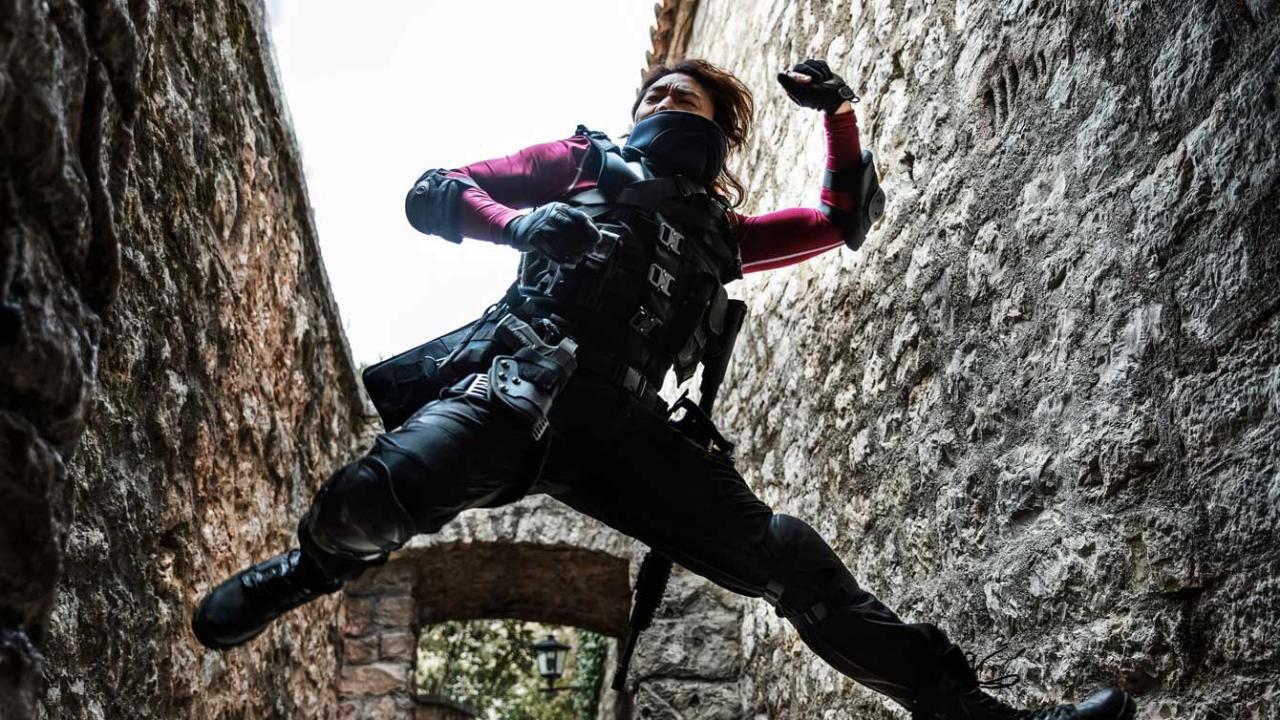 Now the four stars have reunited along with director Chin Ka Lok for an unrelated adventure which hits the nostalgia target and centers on former special forces soldiers turned mercenaries who pay themselves out to the highest bidder to perform black ops missions that no one else would want to touch. The group includes Lion (Ekin Cheng), Crater (Jordan Chan),  Mouse (Jerry Lamb) and the driver of the group  Calm played by Lok.  Also part of the gang is Bill palyed by Tse. He's shifty to say the least and you just know that something is up with him. Unfortunately, they are not enjoying their job these days especially when a job for a dirty pharmaceutical company doesn't go according to plan. Fed up with serving the wrong side, our wayward anti-heroes decide to become Robin Hoods and devise a plan to steal a truck full of medicine that they want to give to a refugee camp that is in dire need. Unfortunately, they are set up by one of their own (guess who?) no less and discover that the truck is actually carrying fortune in gold. Things go from bad to worse and Lion is jailed released many years later. Once Lion is set free, these die hard adventurers meet up years later and want to make things right but that is gonna include a lot of firepower in the process.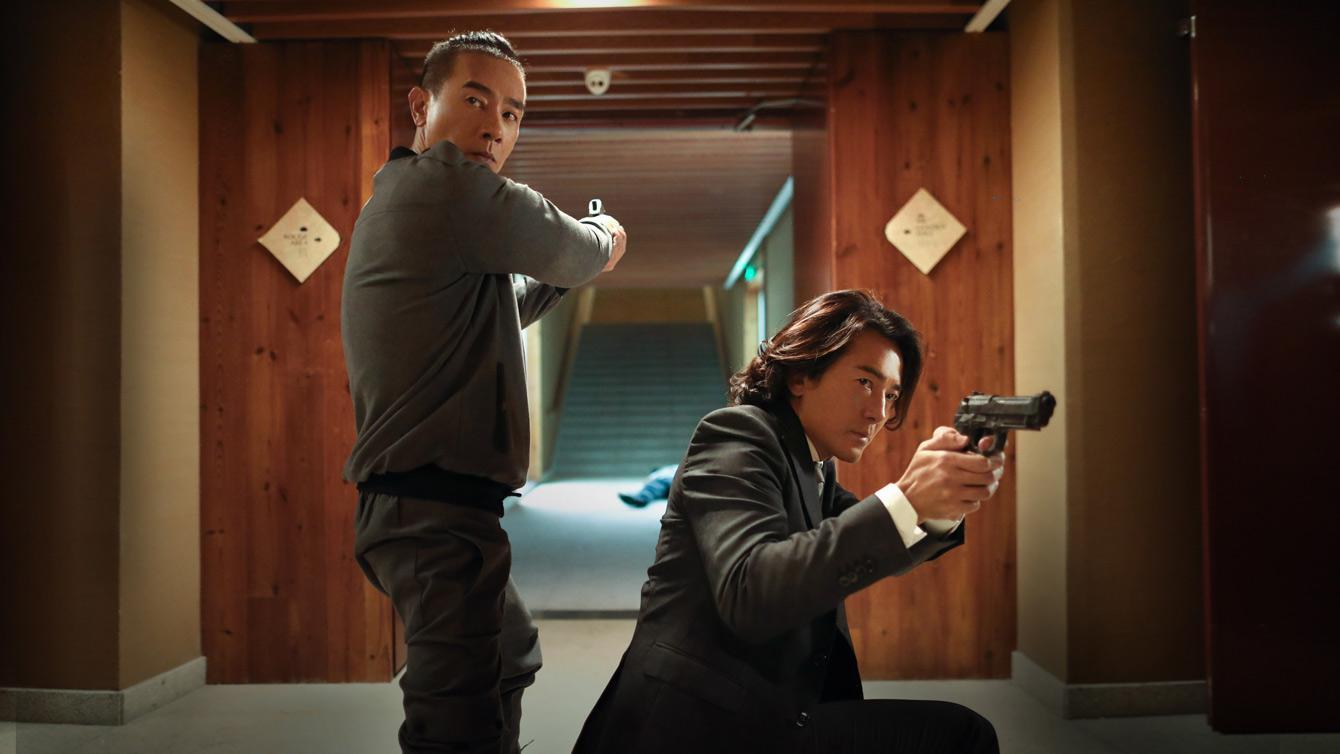 While watching GOLDEN JOB, one certainly gets the feeling that the filmmakers are going for the throwback feel of the glorious heydays of action cinema and it delivers the goods on that scale. The film has it all if you want to check all the boxes including high-octane car chases straight out of a FAST AND FURIOUS film, heist thrills and spectacular shoot 'em up action that rivals anything you get these days. The cast is having fun and the fact that they have known each other for years in real life adds a sense of realistic camaraderie that just adds that something special to the film. There is no denying why you watch a film like this and GOLDEN GOB delivers in spades. The story is simple which is the way it should be because at the end of the day, it's the action that is the star of the show.

GOLDEN job is presented in its original Mandarin language with subtitles so I felt that was the way to go as some films released go the dubbing route featuring bad voice over performances. One such film I recently viewed that suffered from this was the Egyptian action film NO SURRENDER which featured an extended cameo from Scott Adkins. Thankfully the filmmakers used his real voice in that one and thankfully here we get to see and hear the actors act with the original dialogue. Sure its hard to watch with subtitles sometimes but at least it's an action film and action speaks loud in any language. That's what I love about Well Go USA releases as they usually have the original language but also a dubbed version if you do decide to go that route. Take it from me though, having to read the film didn't deter my enjoyment of it.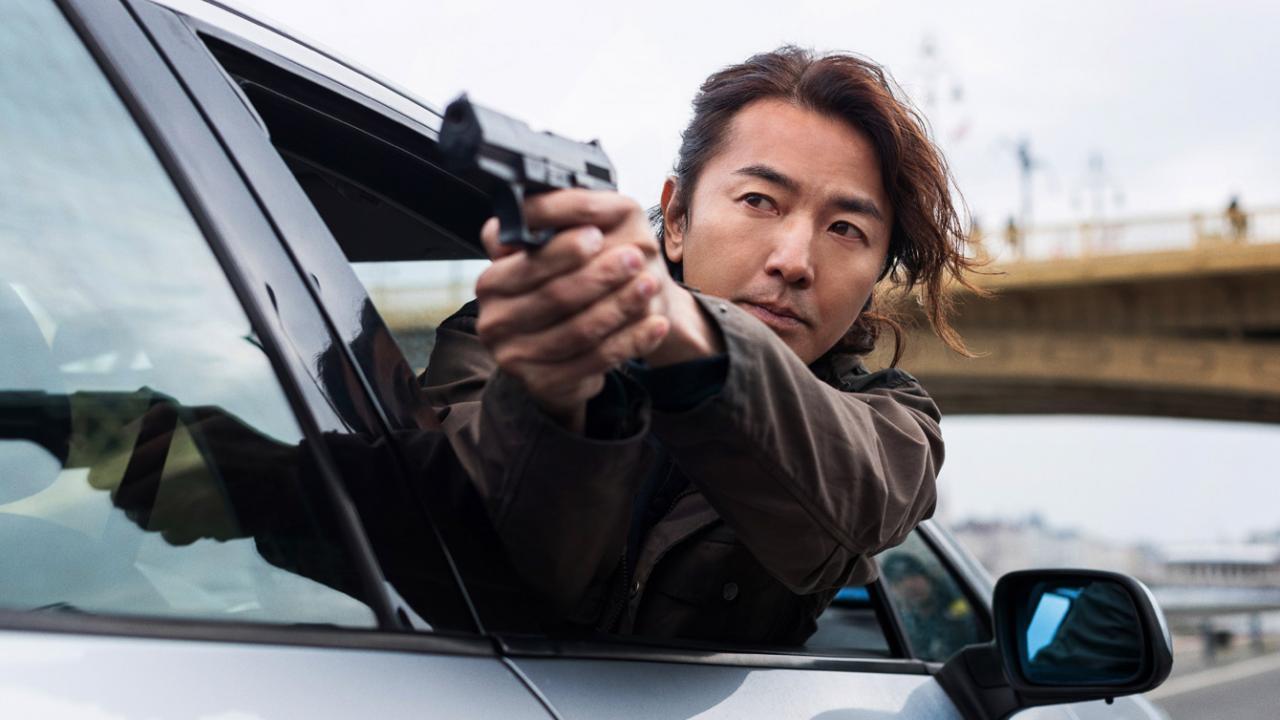 Unfortunately some of the humor in GOLDEN JOB is unintentionally funny and that happens a lot with over seas films as certain things that work in one country might not go off as well in others. This doesn't break the film however and if your're used to watching these kinds of foreign endeavors then you will accept the faults that come with it. I find it kind of charming sometimes but that's just me. 
Going back to the action (because lets face it, that's why we are here), Chin does a stellar job with his seasoned talent on hand. The action set pieces come at a blistering pace and the rousing finale is worth the price of admission alone. Most of the stars do their own stunts of course which is par for the course with Asian action films and that just further puts the pivotal stamp of approval on it. The car stunts are insane and the shoot outs are pulsating which will fill the needs of its targets audience which I am a part of.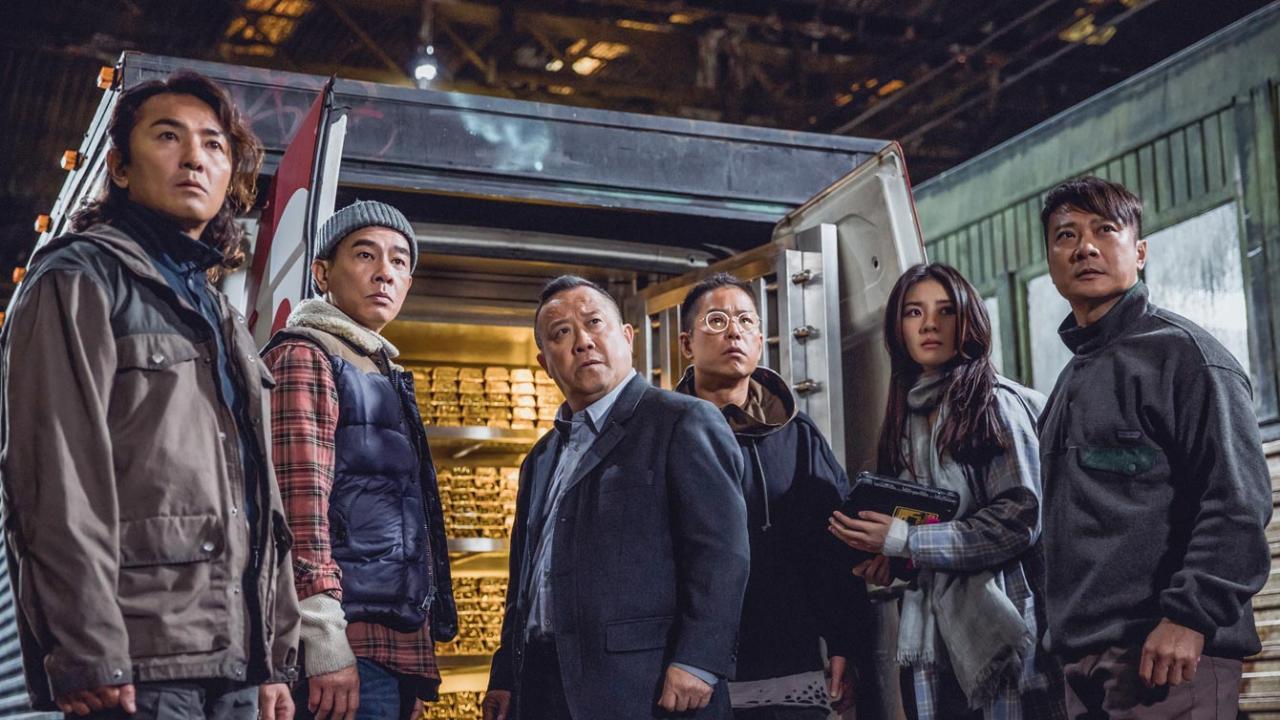 All in all, when you look at the cover art and trailer for a film like GOLDEN JOB, you know exactly what you are getting, which is a high adrenaline thrill ride from start to finish. Cheng, Chan, Tse, Lamb and the director Lok are all solid in their performances and even when the film goes over the top, you just expect it to. That's just the kind of film it is. It doesn't make any apologies for it and it embraces what it knows it is, pure action. If you're a fan of Asian action spectaculars then GOLDEN JOB will be right up your alley!
VERDICT: 4 out of 5 Stars
ACTION-FLIX APPROVED!
GOLDEN JOB is now available on Blu-Ray, DVD and Digital from Well Go USA!