(Original Publication Date: November 14th, 2018) By: John M Jerva
REVIEW: THE MARINE 6: CLOSE QUARTERS

STARRING: Mike "The Miz" Mizanin, Shawn Michaels, Becky Lynch, Louisa Connolly-Burnham, Terence Maynard and Martyn Ford
DIRECTED BY: James Nunn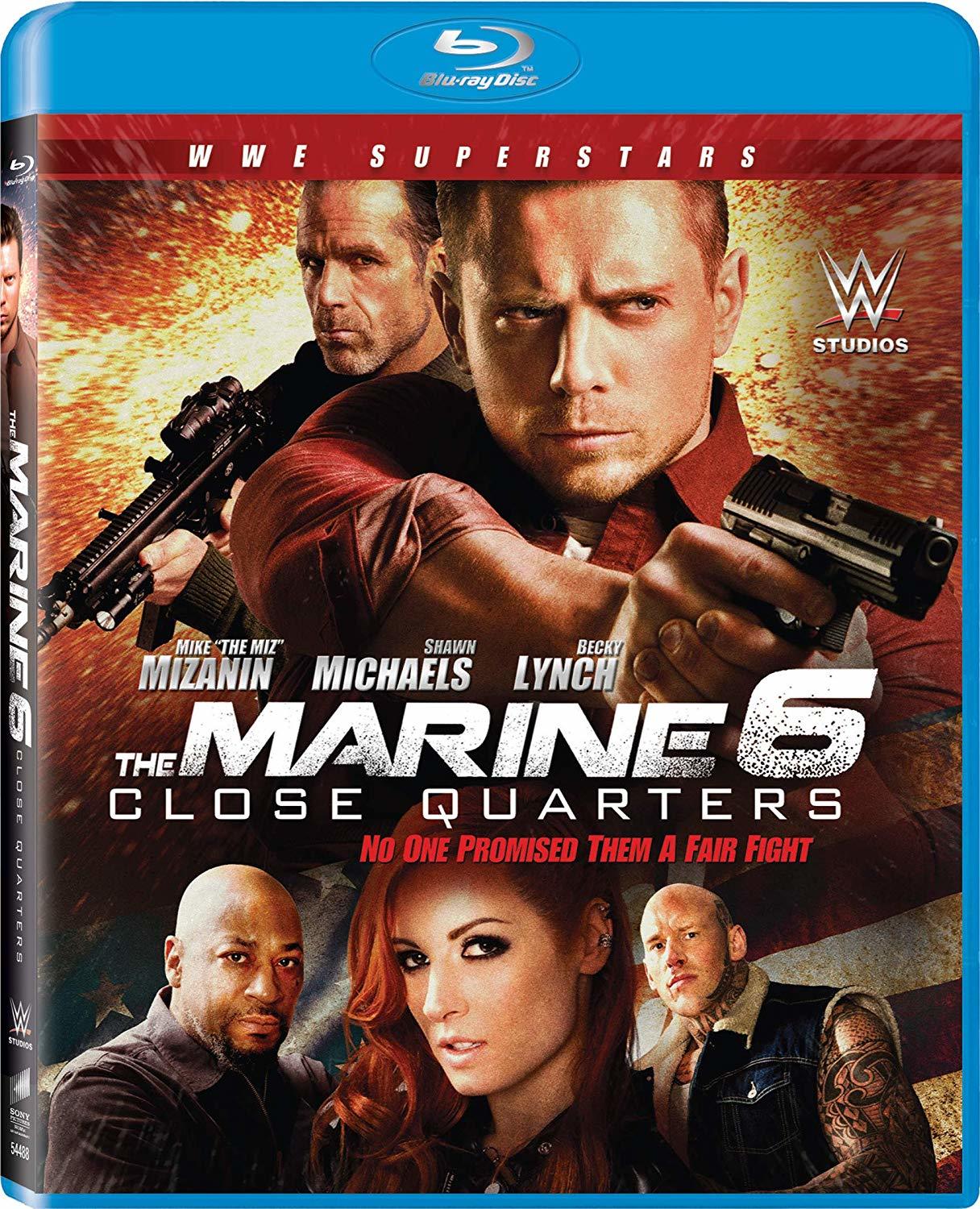 OFFICIAL SYNOPSIS: Jake Carter and another former Marine, Luke Trapper, join forces to rescue a kidnapped girl from a gang of international criminals.

THE REVIEW: THE MARINE franchise started out back in 2006 with WWE Superstar John Cena starring in the action packed tale of a former Marine who must take on a group of thieves to rescue his girl. Cena only made the one film as Ted DiBiase, Jr. took over in the sequel THE MARINE 2. It wasn't until 2013 when WWE Superstar Mike "The Miz" Mizanin took over the franchise in THE MARINE 3: HOMEFRONT that the franchise really took off and has been a great source of action drenched entertainment ever since. Mizanin's Jake Carter was, of course, a former Marine who returned stateside only to find a new war at home. Mizanin has starred in four MARINE films now with THE MARINE 6: CLOSE QUARTERS being the newest entry in the series and this time, he has teamed up with some pretty serious ass kicking back up in the form of WWE Hall Of Famer Shawn Michaels. The two deliver a formidable one-two punch of kick ass entertainment and this entry delivers a snap your neck twist that you will not see coming. I'm serious as a heart attack! When this twist transpired on screen, I had to literally rewind and watch it again because I thought my eyes were deceiving me. Enough of that for now, lets get into the good stuff. Be warned, there will be major spoilers ahead!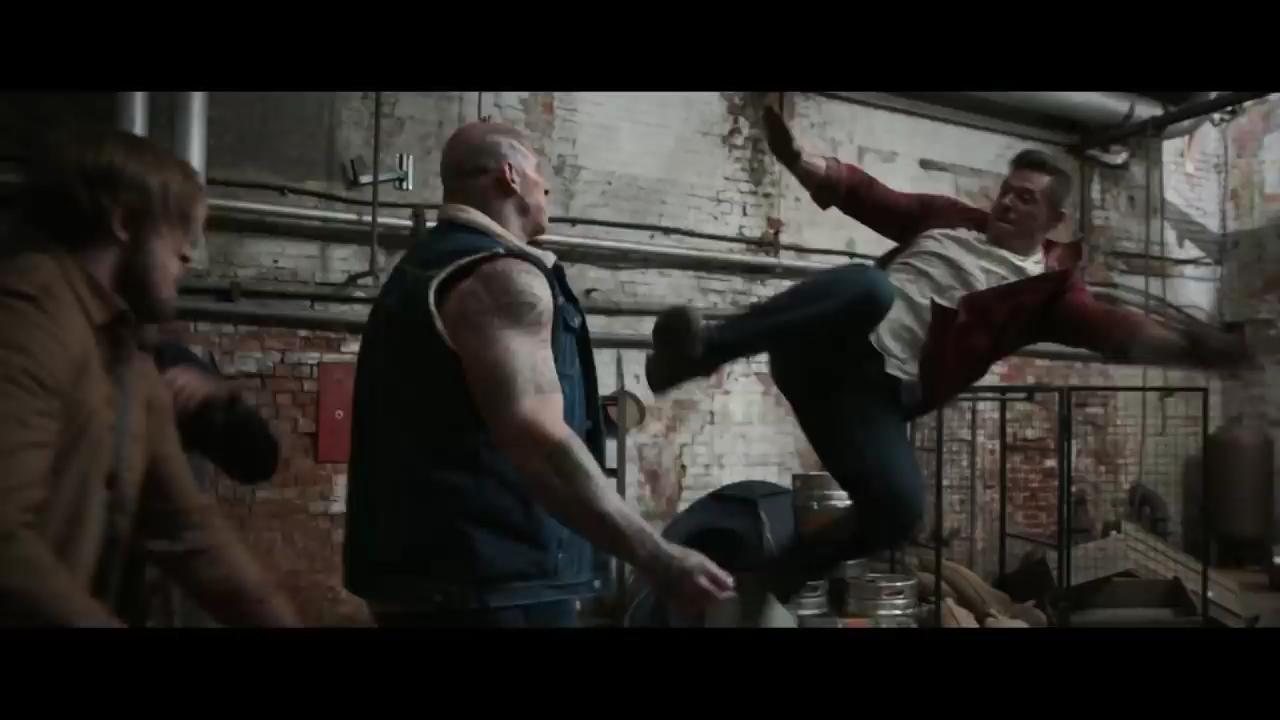 The Miz returns as Jake Carter and this time he is hanging out in Portland, Oregon where he is still an EMT which he had become in the fifth installment. Carter has hooked up with his former Marine CO Luke Trapper (Michaels) and one day after a sparring session, Trapper asks Carter to accompany him as he checks on another former Marine who has been squatting in an old, broken down industrial building. Carter, of course, agrees and the two set out to check up on the man and see if they can get him to leave with them.

Unbeknownst to them, the building has been taken over by the ruthless Maddy Hayes (Lynch) and her team of criminals as they have kidnapped young Sarah Dillon (Burnham) to prevent her father from delivering a guilty verdict in the high profile case of her father who is the head of a powerful Irish crime family. Jake and Luke stumble across Sarah and the group of killers and what started out as a simple trip to check on a friend in need has now turned into a combat mission as the two Marines must now utilize all their deadly skills and training to rescue Sarah and take out the gang. It's two Marines against an army of cutthroat killers. Yeah, the odds are even.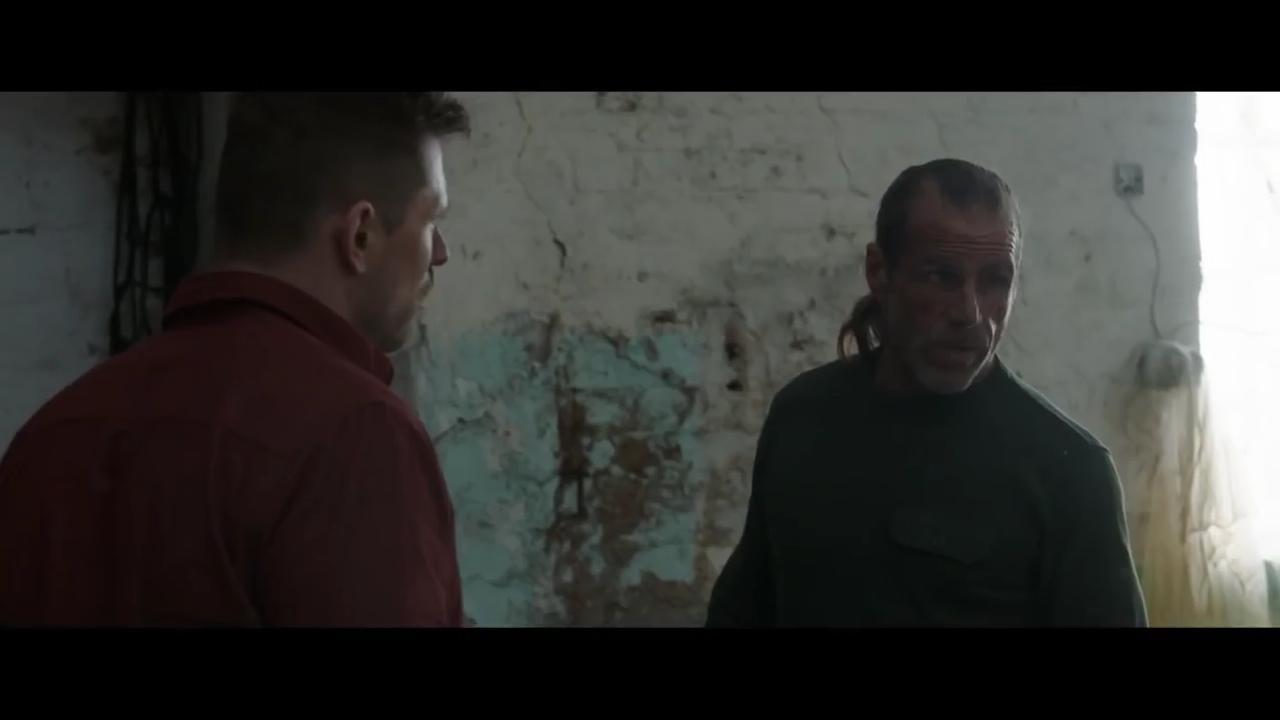 I have always loved these types of Direct to Video action films because they all have modest budgets but they deliver a great deal of bang for your buck. THE MARINE franchise is no exception with Mike "The Miz" Mizanin proving once again that he has what it takes to be a great on screen action hero. Mizanin, who is from my home state of Ohio by the way, has the charisma and on screen physical prowess to deliver the action goods and most wrestlers who turn action stars can do so because of what they do for a living. These men and women spend their whole lives delivering great physical action for the audience and it transfers over well to the screen. Mizanin owns THE MARINE franchise but this time he brings the hard hitting back up in Shawn Michaels and the two excel together on screen in both the dramatic and physical moments of the film.  Michaels' Luke Trapper is the older, more rougher counterpart to Mizanin's Carter and you will be wondering to yourself why haven't they teamed up before. There is the expected witty banter between the two and they have great chemistry together. Michaels is a legend and he brings that gravitas to this role in spades.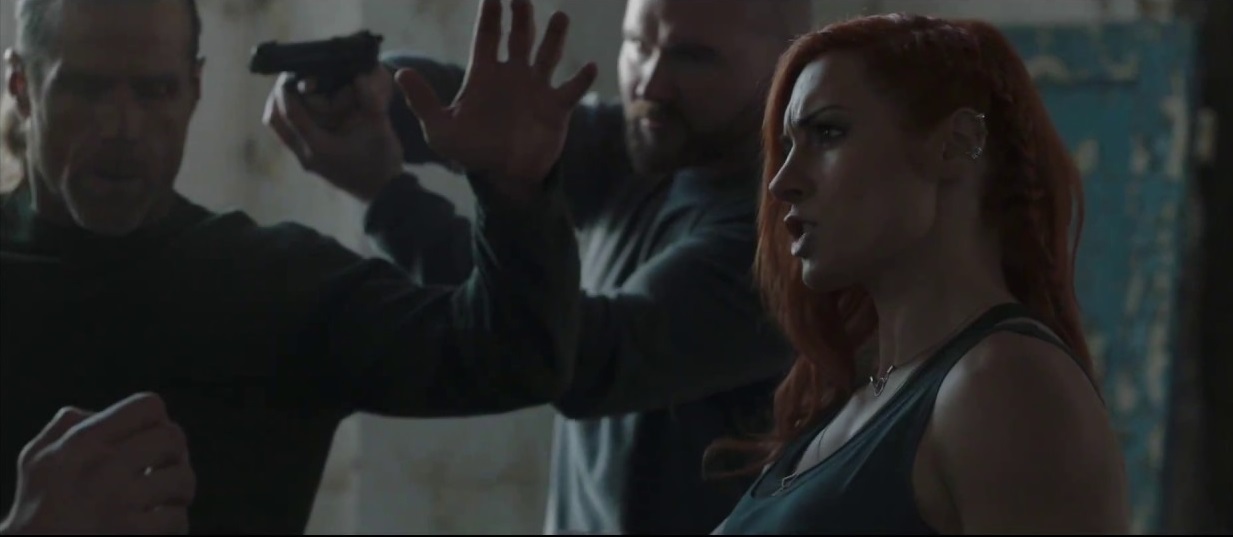 WWE Diva Becky Lynch makes her feature film debut as Maddy Hayes, the ruthless daughter of an Irish mob boss and she proves, that just like in the wrestling ring, she can play just as rough as the boys and she delivers a cutthroat performance that will make you want to see her get hers at the end of the film. Lynch is able to show off what makes her lethal in the ring and she has a great climatic throwdown with Michaels where she gives him a huge run for his money. Louisa Connolly-Burnham is a great addition as Sarah and even though she starts out as a victim she gets a few moments to shine in the action department as well. BOYKA: UNDISPUTED'S Martyn Ford, who is a specimen of strength to behold, has a small role as one of Hayes' henchmen but he gets to have a little fun throwing Mizanin around in a few of the film's fight scenes. He's just a big guy and if you see him coming at you, run the other way.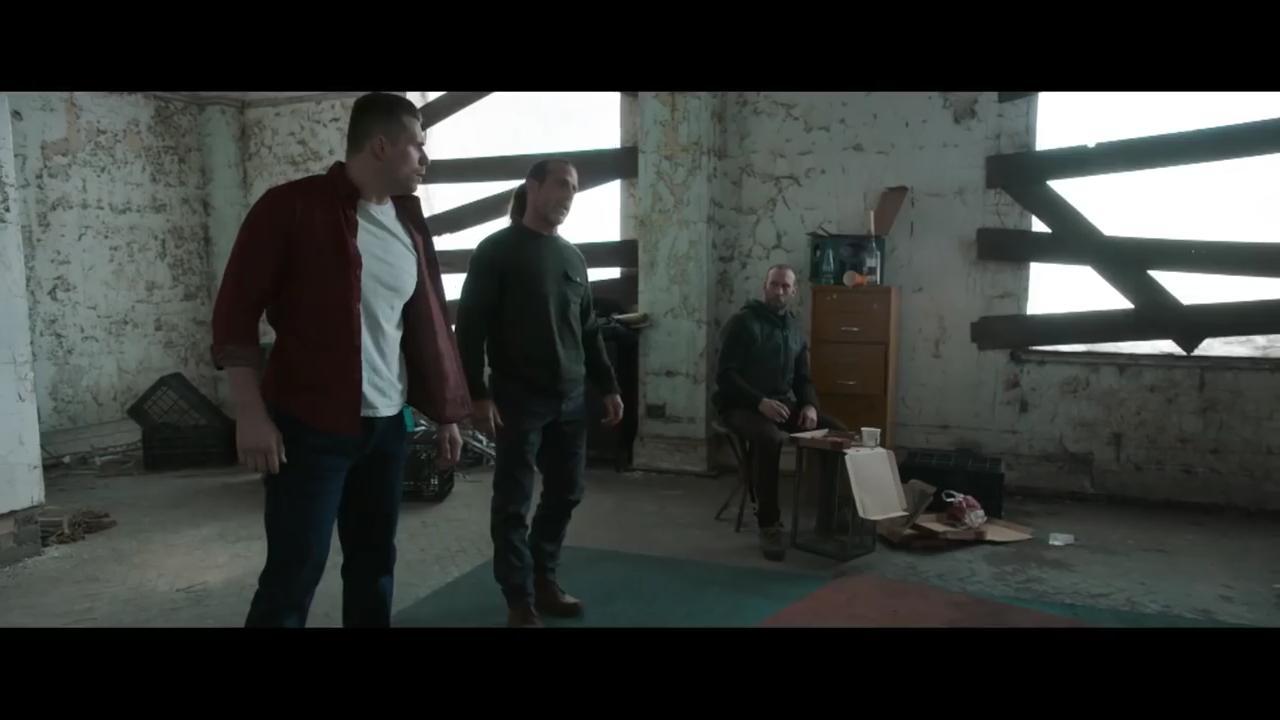 Now it's the action that draws fans to these types of films and I am happy to say that THE MARINE 6 delivers another rousing barrage of furious fisticuffs and firefights. Veteran fight master Tim Man (NINJA 2: SHADOW OF A TEAR, ACCIDENT MAN) handles the carnage once again for this film and while he is usually known for developing extreme and acrobatic fight sequences, this time he gets to have a little fun with more of a down and dirty and raw approach to the fight action. There's no high flying theatrics here folks, we just have some epic and brutal beatdowns and there are beatdowns a plenty as Carter and Trapper take on the criminal element in multiple fight scenes where you can hear and feel every punch and kick delivered. Man knows how to cater to the strengths of his stars and this time has a barbaric canvas in which to paint his masterpiece with. If it's hard hitting action you want, you came to the right place and Man delivers once again.

I am a big fan of director James Nunn who has now directed some of my favorite recent action flicks as of late. He has helmed the stellar ELIMINATORS with Scott Adkins and Stu Bennett and he directed The Miz in the previous installment THE MARINE 5: BATTLEGROUND. Nunn  knows what his audience wants and he gives it to them with in your face adrenaline and at a running time of 85 minutes, there is never a dull moment to be had. When I see Nunn's name attached to a project, I immediately smile because I know that I won't be disappointed.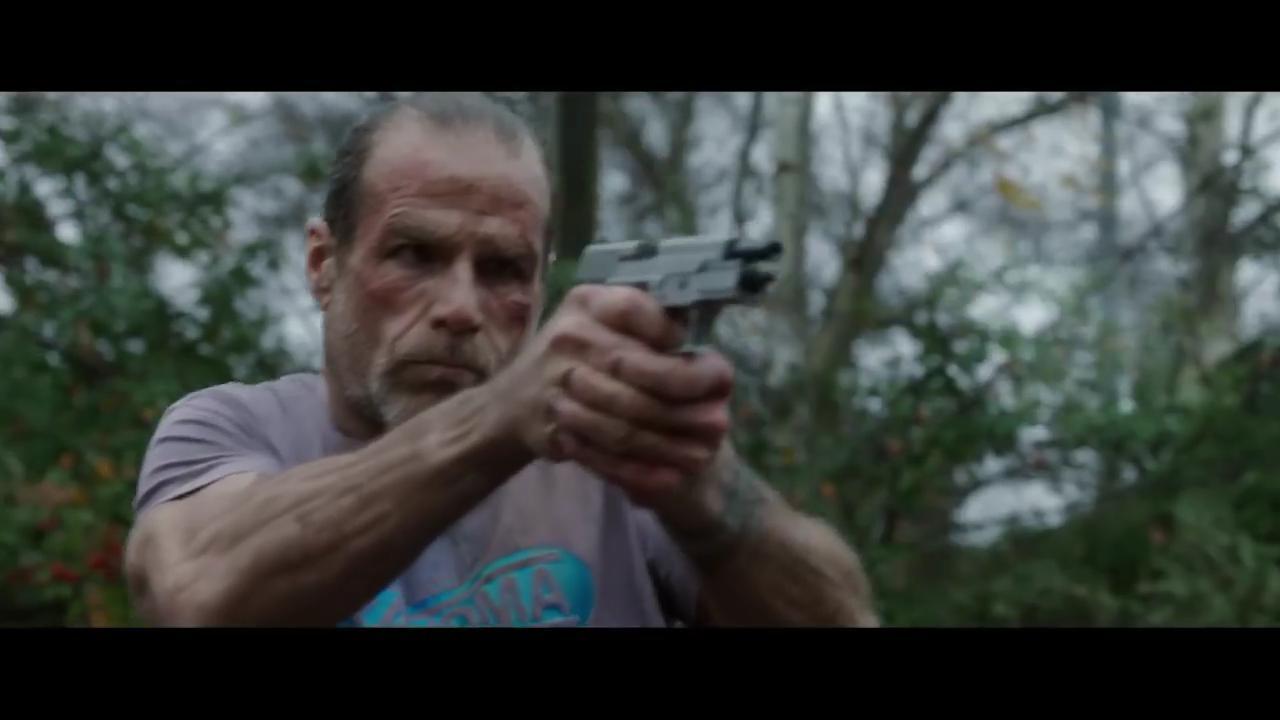 MAJOR SPOILERS AHEAD!!!!!!!!!!!!!!!!!!!!!!!!!

Now, if you haven't seen the film yet then I suggest you stop reading because I'm going to talk about a major shocking turn of events in the movie. YOU HAVE BEEN WARNED!…………………There is a major twist as Mizanin's Jake Carter goes down in a hail of epic heroic gunfire! That's right ladies and gentlemen! The Miz friggin' dies in this one! I can't tell you how shocked I was when it happened and when it was happening, I thought to myself, he'll be fine. They're just flesh wounds. Nope! He dies and he dies in a very tense and dramatic scene where he sacrifices himself so Michaels can escape. It's an epic heroic death fitting for The Miz and even though he goes down for the count, he goes out in spectacular fashion. Like I said, when it happened, I had to rewind it and watch it again. I woke up today and watched it one more time just to make sure and sure enough, he still dies dammit. A sad day indeed people. I normally don't deliver spoilers in my reviews but this one was just too important not to talk about. It will certainly have fans discussing the ramifications for a great deal of time to come. What does this mean for THE MARINE franchise? Only time will tell but it surely stings and I give the filmmakers credit for having the balls to do it. A tip of my cap to you guys. You made my jaw drop. That doesn't happen a lot. I can assure you.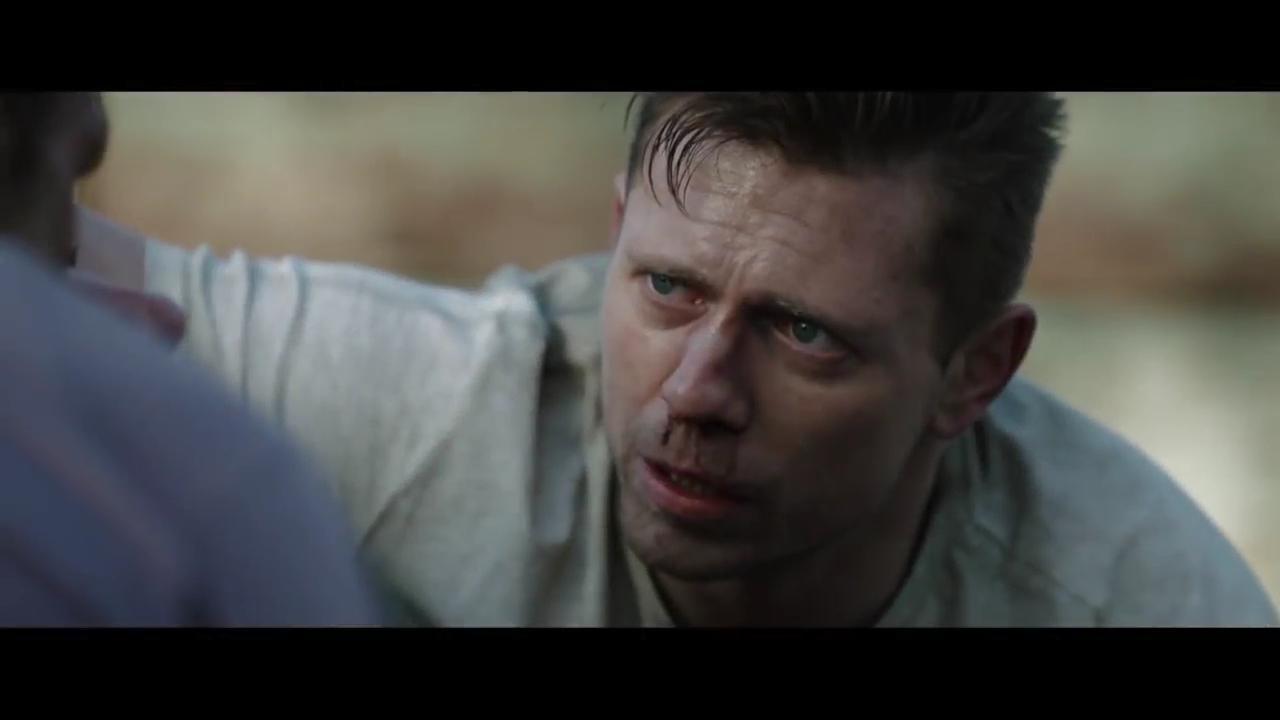 Michaels picks up the reigns from there and delivers some good old fashioned vengeance as he takes down Maddy and the rest of her crew while saving Sarah in the process. If anyone can pick up the slack when the film's main hero dies, it's The Heartbreak Kid folks. Will Michaels continue THE MARINE legacy in future installments or will we get a new contender to center the ring? Only time will tell but I would most definitely pay money to see Michaels kick ass once again in another installment. We shall see. 

To sum it all up, THE MARINE 6: CLOSE QUARTERS is a sold entry to the franchise with The Miz and Michaels serving up some great chemistry amid the action. Even though Mizanin has thrown in the towel on this one maybe they will team up again in the future in another film. I would certainly entertain that idea. This is another round of solid hand to hand combat and explosive firepower with a shocking turn of events and even though The Miz will not return, we still have his four outings as Jake Carter to enjoy for years to come. To borrow The Miz's patented tagline, THE MARINE 6: CLOSE QUARTERS is……..AWESOME!!!!!!!!!!!!!!!!!!!!!!!!!!!!!!!!!!!!!!!

VERDICT: ACTION-FLIX APPROVED!

THE MARINE 6: CLOSE QUARTERS is now available on Blu-Ray, DVD and Digital from Sony Home Entertainment

OFFICIAL TRAILER