(Original Publication Date: April 5th, 2018) By: John M Jerva
Silvio Simac's story is truly an inspiration for anyone looking to break into action cinema. Hailing from the country of Croatia, the actor and martial artist set his sights on Hollywood and never looked back appearing in such films as Undisputed 2: Last Man Standing with Michael Jai White and Scott Adkins and The Transporter 3 with Jason Statham. Silvio is truly an imposing figure with a body that has been chiseled out of stone through years of hard work and conditioning and his skills in the martial arts are a sight to behold. His newest film, Knights of the Damned, has Silvio tackling the sword and sorcery genre and it has just recently debuted on DVD. Here is the exclusive Action-Flix.com interview with Silvio Simac!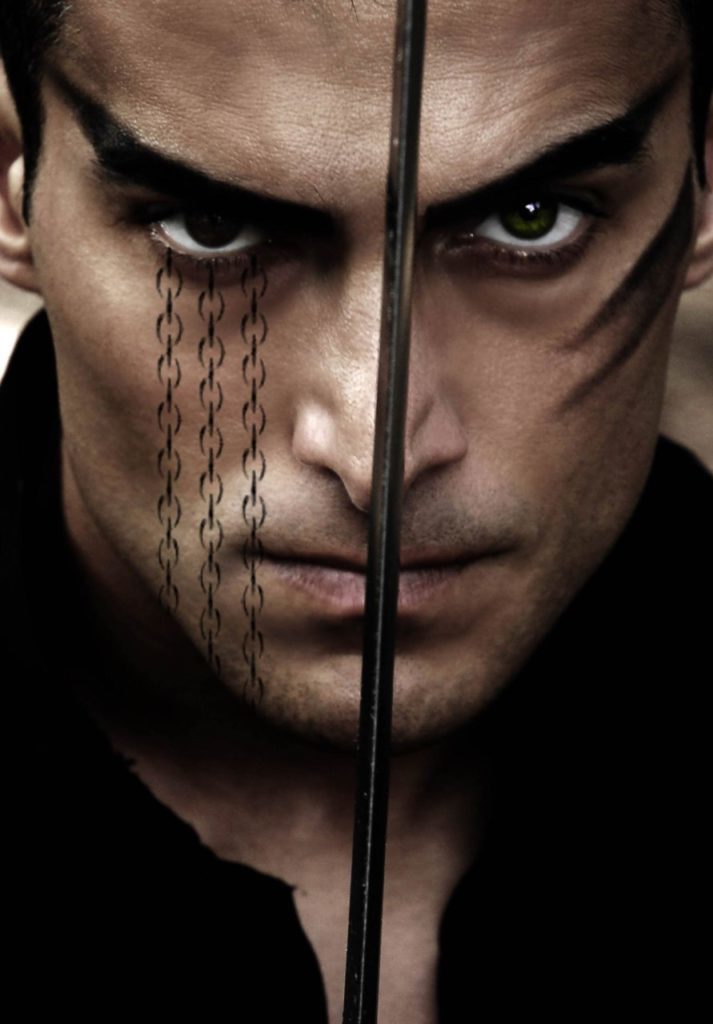 1) Hello Silvio! First of all, I wanted to take the time to thank you for the interview. It is truly an honor and I have been a fan for a long time. You are an expert in the martial art of Tae Kwon Do. How did you get started in the martial arts and what is the greatest lesson you have learned from all of your years of training? 
Thank you very much for your kind introduction. As a child growing up in 70's, I was very much in inspired by late Bruce Lee who emerged on silver screens with striking presence and unprecedented action. Martial Arts study is a fusion of Mind, Body and Spirit. It is striving for a never obtainable state of perfection. From my first experience of martial arts, I was intrigued by the mysticism often associated to martial arts. Martial Arts builds strong character and a heightened self esteem so as I attended my first martial arts class 32 years ago, I declared I wanted to become a black belt and study these ancient disciplines. Over the last 32 years, I have cross trained in Taekwon-do, Karate, Kickboxing, Choi Kwang Do, Wing Chun, Hapkido and Combat Self Defense. Today, I hold black belts in Taekwon-do, Karate, Kickboxing, Choi Kwang Do and Combat Self Defence. The beauty of martial arts is like the beauty of multi faceted gems. Only by appreciating the whole can you grasp its totality.
2) Talk to us about getting involved in the film industry. How did it happen and how did you get involved in stunt work and on screen fighting? 
  Shortly after I took up martial arts, my enthusiasm grew, belts changed colour swiftly and I started winning at countless tournaments that I entered. As my passion and fire for the martial arts ignited so did my skills develop. My dedication and focus were so high I recall sleeping on the floor next to my bed for 3 years in order to strengthen by structure as I believed at the time. I became a black belt in a relatively short time, and accumulated countless medals and accolades from my increasing number of championships I entered. My parents wanted me to pursue an academic route whilst my enthusiasm and passion grew and I started to study and diversify into other martial arts. Wing Chun, Kickboxing, Hapki-do, Karate. In 1999, I had been crowned a World Gold medallist in Taekwon-do. I signed up with an agent who was specifically looking for action actors to join his books. 5 weeks later, I was off to Thailand to shoot my first feature "Black Mask 2" along my friend Scott Adkins.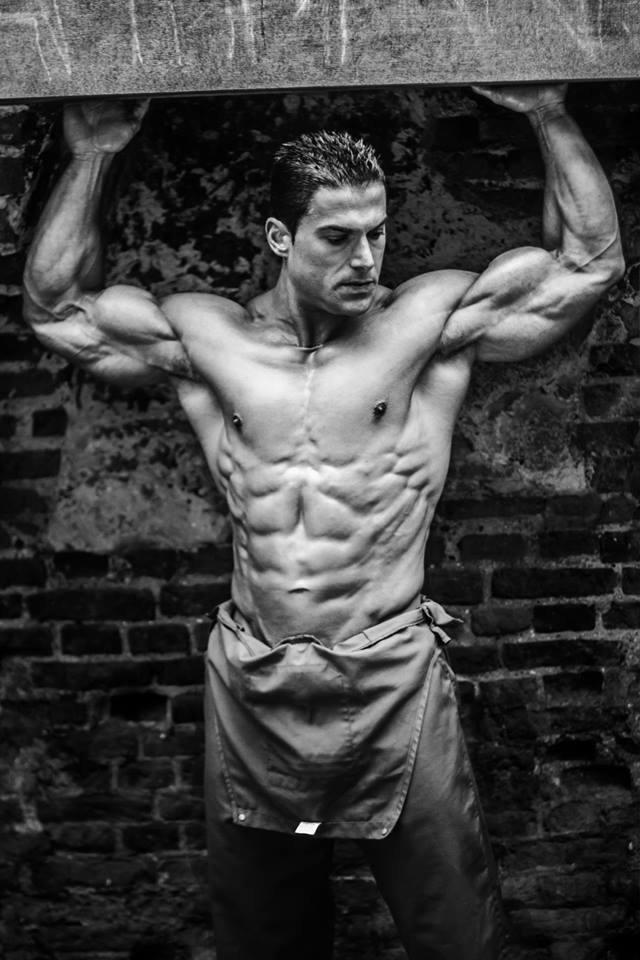 3) Your new film Knights of the Damned is a little different for you. How did you get involved in the project and tell us a little bit about the movie. 
Knights of the Damned is an exciting and mysterious action adventure where the King has sent his best Knights to defeat the Dragon besieging his castle. Along their epic adventure they encounter malicious sirens, warrior women on a mission of revenge and an unstoppable army of the undead. I play one of the three of the finest surviving Knights whose name is Thomas. He is of a slow, but courageous persona and a womaniser who often gets himself in sticky situations among his female encounters in each village they sleep over in. The special FX work was done by the same team that worked on the Harry Potter series to bring magic to this feature.  I was very excited to take on this role as it was quite different and challenging to most of my previous roles. The Medieval costumes and the action, including sword fighting and horse riding, is something that I had not done much of in my previous roles
4) In the film, you play the role of Thomas. Tell us about him and what can we expect in terms of the action aspect for the character. 
  Thomas is a hard conditioned Knight Warrior whose weaknesses are women and who gets seduced by a female in each village they stumble across but along their journey his womanising ways get him in trouble as the story unfolds nicely into an unexpected spook.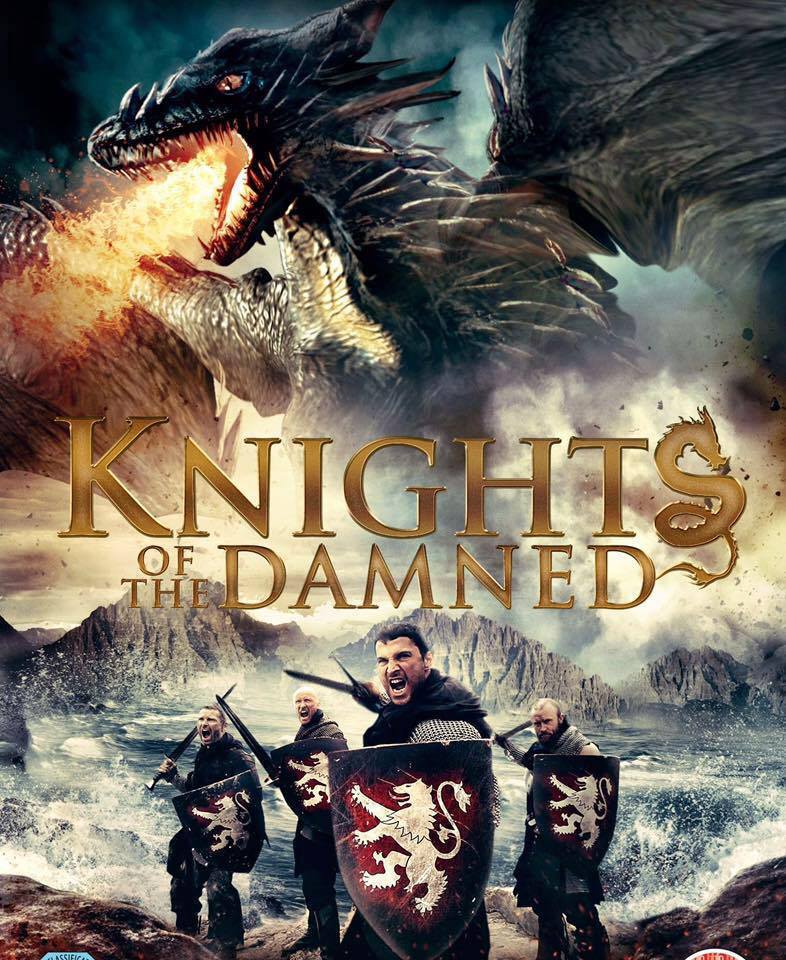 5) What were some of the greatest challenges you had to face while making the film? 
The biggest challenge we all faced on this film shoot is the incredibly short space of time the whole movie was shot. Merely 4 weeks but in a way I felt it worked in our favour as we were all highly charged up and working tightly together to make up for lack of resources our resourcefulness was optimised.
6) You've got to work with some pretty great action talent like Scott Adkins and Jason Statham. How has it been to work with such action stars? What have you learned from working with them? 
I feel extremely blessed to have had multiple opportunities to work alongside some of the industry's legends and learn from these Masters. The likes of Keanu Reeves, Jet Li, Yuen Wo Ping ( Action Director of Matrix 1, 2 and 3 ), Michael Jai White, Scott Adkins and Jason Statham. I have taken away a valuable lesson and experience from each encounter and from every situation that I could implement in bringing life and excitement on screen.
7) You have visited some great places in your career. What country stands out the most from all of your travels? 
Before I stepped into the movie realm, I had traveled quite extensively and considerably as an Athlete pursuing my Mastery of Martial Arts. I had competed all over Europe, Argentina, USA, Russia and one of the most bizarre of all North Korea. Yes, I was fighting in Pyongyang ( North Korea ) in World Championships in 1992. When my film career took off, my flights increased in frequency and I was jet setting to some incredible destinations. India, The Caribbean, Thailand, multiple times to China, Sri Lanka, and all over the USA. I recall, one year, I made 53 flights within 12 months.  I found a majestic beauty in each and every country I visited but had particularly fallen in love with Thailand and its warm, welcoming, accommodating and smiling people. I was lucky to spend 3 months in Thailand filming "Black Mask 2" along Scott Adkins.
8) You are, of course, also into fitness. Tell us about that and how do you implement your fitness theories into everyday life? 
The nucleus of my theory and philosophy stems from Albert Einstein's E=MC2. It suggests that everything is energy. Energy cannot be created or destroyed. It can only be passed from one form to another, therefore the more you give, the more you get back. But you must first give.  This pretty much sums up life. One thing I love about fitness is the direct correlation of this. The more you give, the more you get back and you always must give first. With focus and consistency.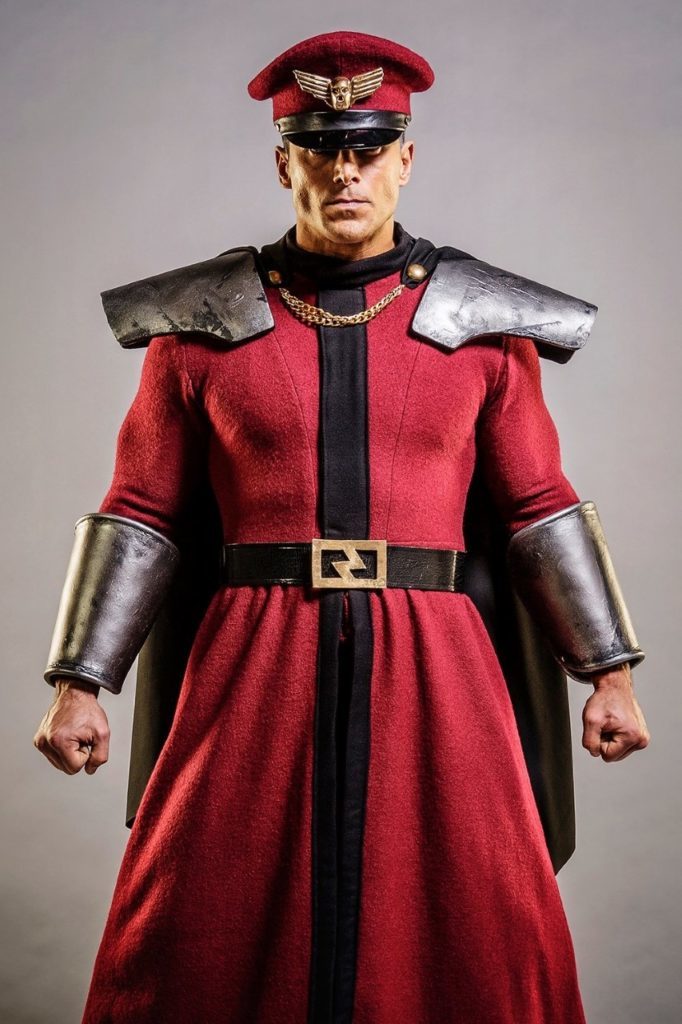 9) Before Knights of the Damned, you worked on Streetfighter: Resurrection. How was it to be involved in such a great production with top tier martial artists like Alain Moussi from Kickboxer: Retaliation?  How was it to play such an iconic villain as M. Bison and to become a part of that franchise? 
Playing M – Bison in Street Fighter Resurrection was a mind blowing experience and to work along side to many talented cast and crew made it so much sweeter. Unfortunately I didn't get to meet Alain Moussi as he finished his scenes and left the set night beforeI joined the team. But I am sure our paths will cross another time.
10) What projects do we look forward to from you? What's next for you? 
I have 3 up and coming movie releases, "The Dark Kingdom", "Out for Vengeance" and "Transit 17" so I am very excited about all 3. I will also be conducting seminars in Greece along Scott Adkins in July. Furthermore, I have several projects in the pipeline but won't say anything at this stage until all has been finalised and formalised but please follow me on Instagram #silvosimac and Facebook for updates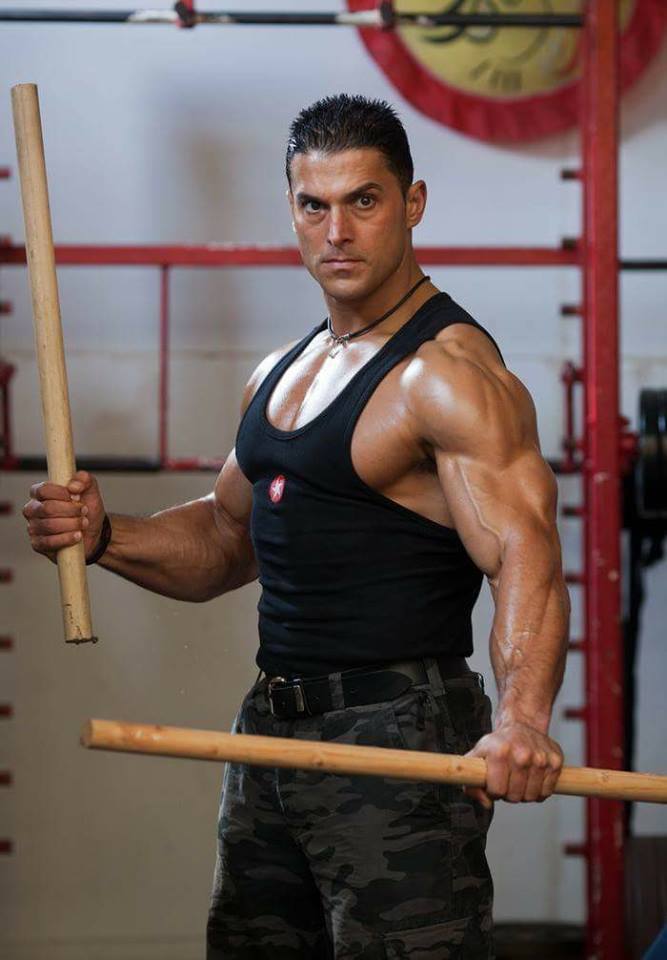 Thank you so much Silvio for taking the time to chat! Good luck in the future and with all of your upcoming projects!

Thank You!
To keep up with Silvio and all of his new and upcoming projects follow him on his social sites!

FACEBOOK: Silvio Simac

TWITTER: @SilvioSimac001

INSTAGRAM: silviosimac

KNIGHTS OF THE DAMNED is now available on DVD and Digital

from Lionsgate Home Entertainment!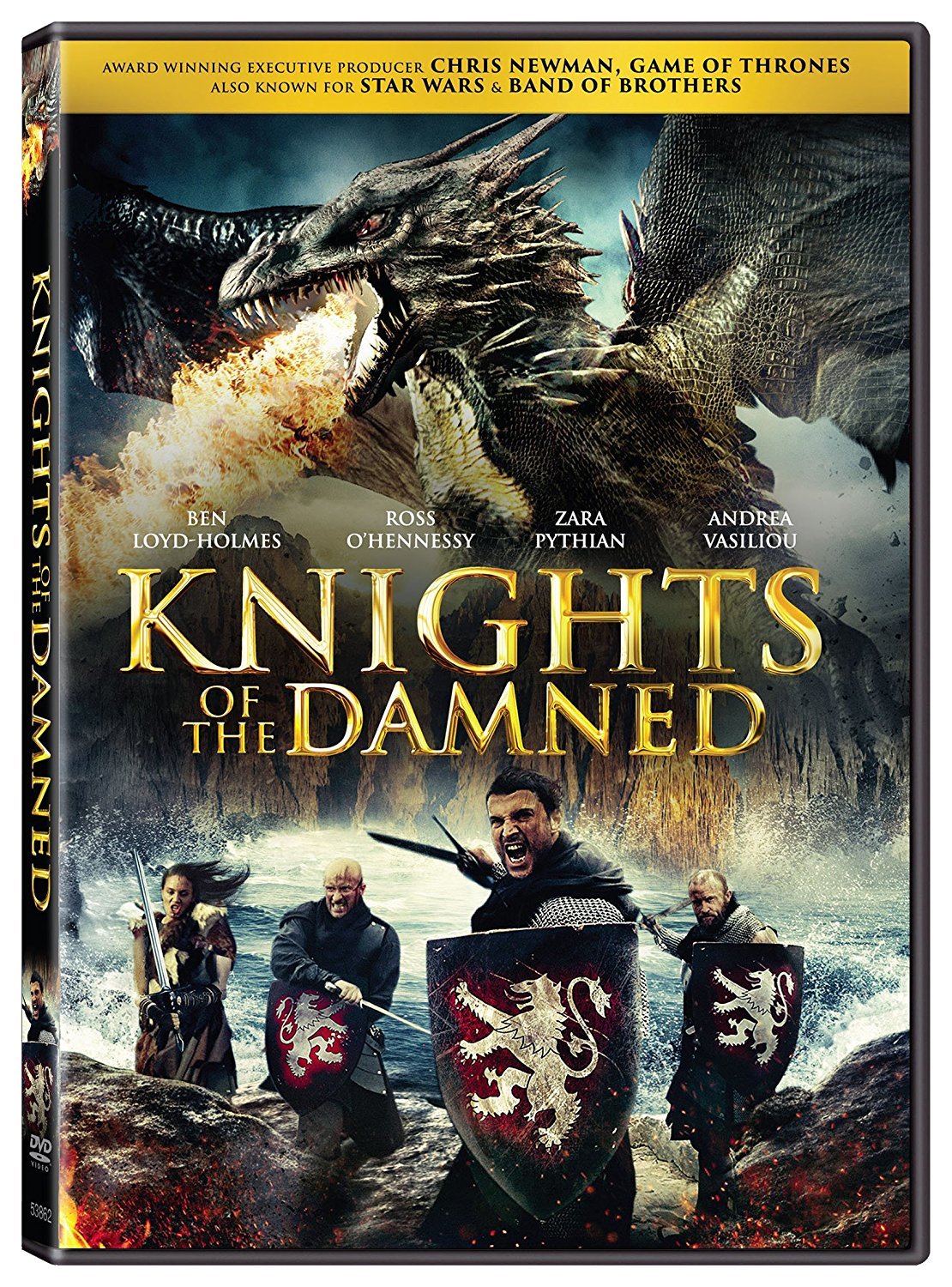 Official Trailer: