(Original Publication Date: August 5th, 2018) By: John M Jerva
When you look at Ian Lauer, certain words like determination, perseverance and heart immediately enter one's mind. The Ohio native is one of the top, leading fitness experts in the country and is a multiple black belt holder in the disciplines of Coszacks Karate which he earned in back in the 90's and most recently American Kenpo. Lauer is certainly the real deal when it comes to the arts and physical fitness and he is on the fast track to action stardom as he has just debuted his first starring action role in Enter The Fire which has him starring alongside his fitness idol Lou Ferrigno. The film is now available on Amazon Video and has officially been accepted into the Action on Film festival in Las Vegas. Ian has been gracious enough to take time out of his busy schedule to chat with us about the new film as well as fitness and much more.
Here is the Action-Flix.com Exclusive Interview with ENTER THE FIRE's Leading Man of Action…Ian Lauer!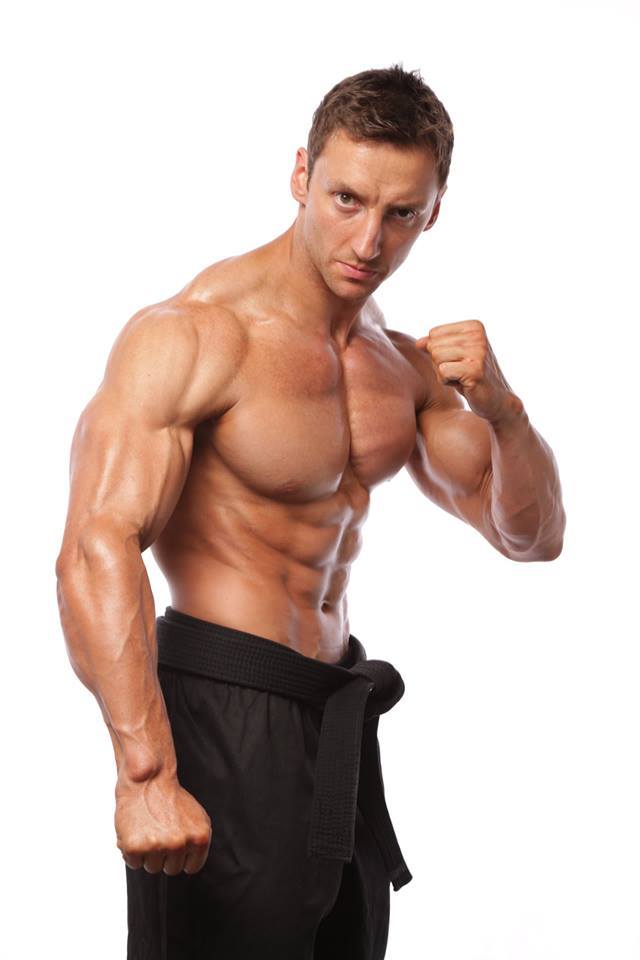 1) Hi Ian, thank you so much for taking the time to chat with me! Before we talk about your new movie Enter The Fire, tell us about how you go started in the martial arts.
Thanks for having me! As a kid I loved watching those old kung fu movies. You know the ones that were all dubbed and with the crazy sound effects right? Well I loved them and was fascinated by the movement and idea of the martial arts.
2) You are also heavily into the fitness scene and are in great shape, Talk about your experiences in the field and how does it help with the martial arts and vice versa?
I've always worked out. I was a runt as a kid and had to get bigger for football. I played from second grade through college and even semi-pro after. The byproduct of preparing for the gridiron was a physique that can give and take punishment. I've been fortunate to work as a fitness model and compete as an IFBB Physique Pro as a result of my decades of weight training. Physical fitness and the martial arts go hand in hand.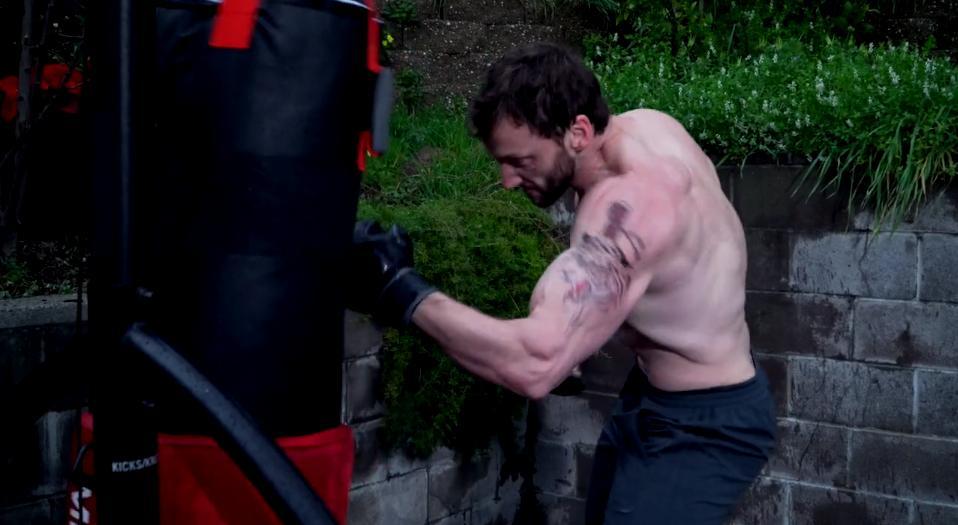 3) Tell us how you eventually got involved in the film industry. Did you always want to be in films?
My degree from The College of Wooster is in Chemistry, but, being a liberal arts college we had to take all sorts of classes. One of which had to be an "Art." So, I took acting as I had done one play in H.S. and I loved it. I ended up minoring in Theatre and then later spent a year in an MFA program for Acting in Detroit. During this time I performed in many stage plays and even went on tour for a children's theatre show. I even played Batman in stunt shows at a few different Six Flags. There's a lot more to the story, but after getting tired of the cold weather in the mid-west, I moved to San Diego and later found myself pulled back into the acting world and eventually on film.
4) Your new film Enter The Fire is your first headlining martial arts action role. How did it come about?
The long answer would take all day and your readers would be bored to death, but here's the short version…Lots and lots of training in both acting and martial arts. Eventually the right opportunity presented itself and I was blessed to be ready. Funny story…when I got the audition I was home visiting family in Ohio and my Mom read with me for the role. HAHA! I guess she was great, because I got the job.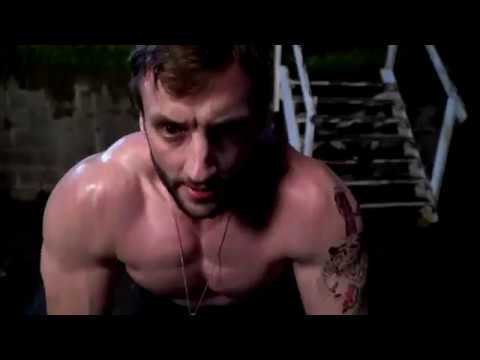 5) Tell us about the role of Jake Bolt, who you play in the film. How similar and different is he to you?
Jake, as all roles we play, are parts of us. As an artist it is my job to be honest, vulnerable and show you parts of myself THROUGH Jake rather than just "play a part." One difference is that I was blessed to have a loving family growing up. Jake didn't really have that as a kid. Beyond that though, it's my hope that you see Jake as he is through me, a complete and flawed person with a good heart up against the challenges of life.
6) Now it's no secret that the great Lou Ferrigno plays the antagonist in the film. How was it to star alongside The Incredible Hulk himself?
It was "incredible." I had met Lou a couple times before at the gym and at his bodybuilding show that I competed in years prior. He's so humble and kind on set and a true pleasure to work with. I hope we can get a sequel going so that we can all work together again.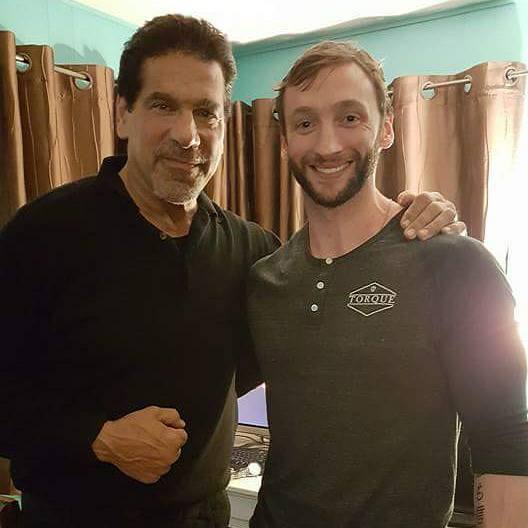 7) How was your training regiment for the film? Was it much different from what you normally do?
Same old same old. I lift weights 6-7 days a week for about 45 minutes and I train in martial arts 5-7 days a week.
8) Let's talk fight scenes! How hard was it to film the action in the movie? What was the biggest challenges while doing them?
Fight scenes are a lot of fun and very challenging. The biggest challenge was time. We shot the entire feature in 12 days and had only a couple days of rehearsal to build the fights. It was a lot to balance as I was the head fight choreographer as well as the lead in the film so it was basically a two week sprint. I was blessed to have some amazing people to help with the fights such as John Ozuna, Guy Grundy and Kru to name just a few. Seriously though, everyone stepped up big-time with the choreography and performances. I'm honored to have worked with such a great crew. Another challenge is balancing the raw emotion and "letting go" as an actor and at the same time maintaining complete control during fights. It's a really interesting juxtaposition.
9) Now there have been many fighting films in the past. What makes Enter The Fire unique and special and what will fans gravitate to?
First off, I don't know of many American Kenpo heavy films that show clear Kenpo components since The Perfect Weapon with Jeff Speakman. In this film I wanted to share Kenpo as well as the style I got my first blackbelt in, Coszacks Karate which is a combo of Shorin-Ryu and Judo. Beyond that, as a choreographer it was very important to me that every fighter got to move in a way that suited them. As a youngster I loved Bloodsport and how it showed all sorts of different fighting styles. With that in mind, I wanted to show Kenpo, Coszacks Karate, Muay Thai, Kung Fu, Jiu Jistu, Judo, Boxing etc. The goal was to be honest to each martial artist and design fights that were both exciting and realistic.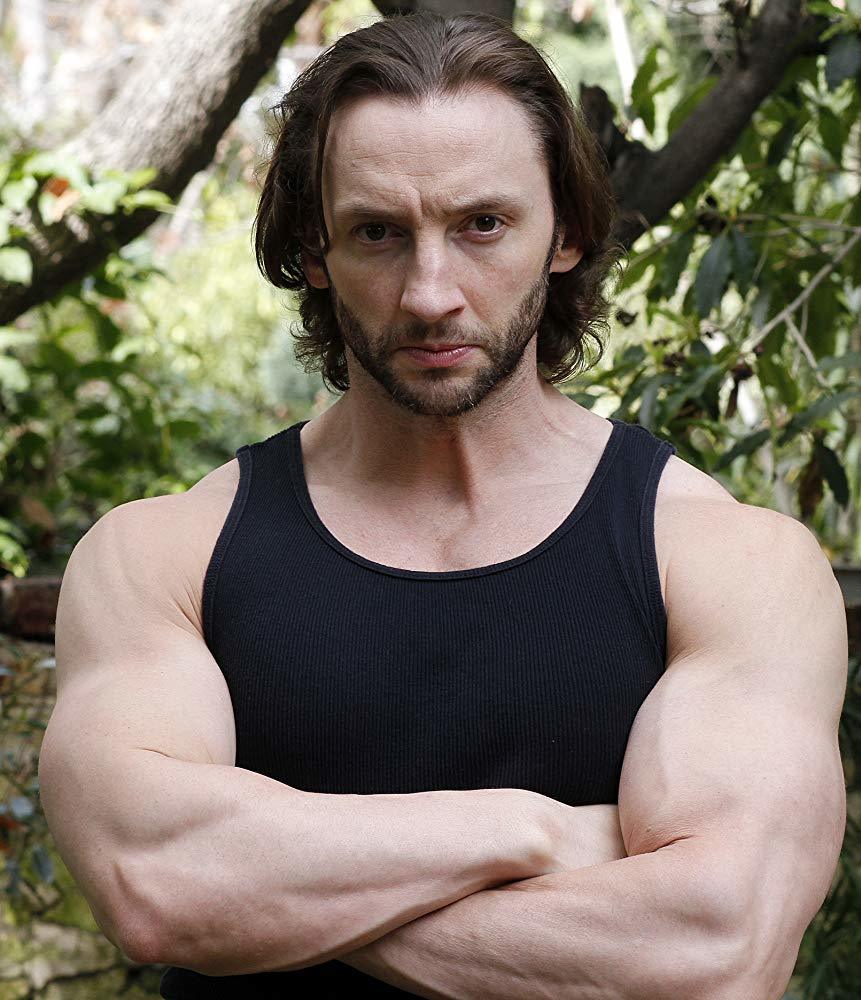 10) How does it feel to be starring in your first martial arts action film?
It is a dream come true! I'm beyond blessed to have been given this opportunity.
11) As a fellow martial artist myself, I feel that learning a discipline is great for everyone. Tell us your thoughts on why people should train in the arts?
Discipline and self-confidence are vital. Many of the issues we face as a society today could be reduced or eliminated if more people took part in the martial arts and applied the lessons learned.
12) Who were your idols growing up? Who inspired you to take the path of training in the martial arts and fitness and to start making films?
Jean Claude Van Damme, Chuck Norris, Bruce Lee, Arnold, Hulk Hogan, and our star Lou.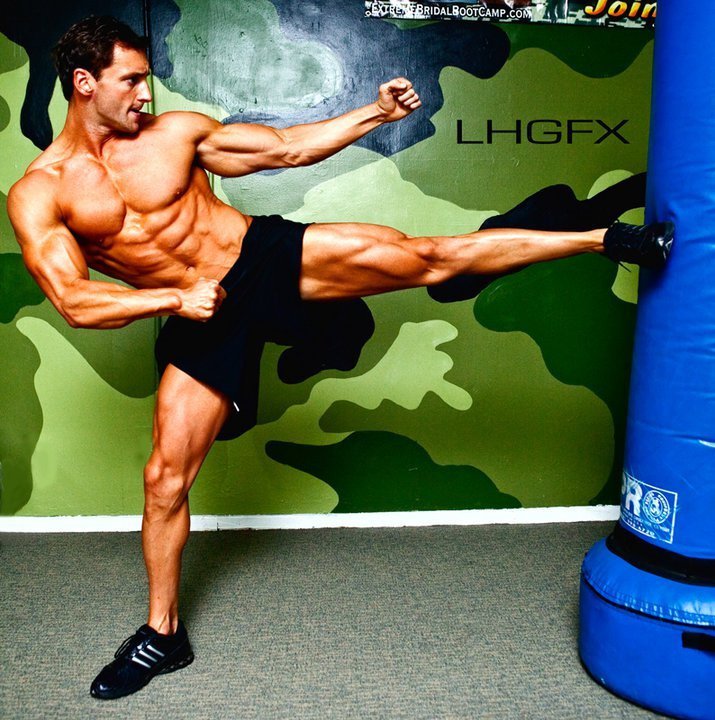 13) Last but not least, what do you have planned for us in the future in terms of films and physical fitness or any other projects?
I have a TV show that just came out on Amazon Prime called Fitness California Style. My first movie "The Musician" is also available on Amazon. As for the future, there's a series called "Belt" about an MMA fighter facing more than his share of challenges and a movie entitled "Fury in Detroit" to name just a couple of the projects in the hopper. We are currently in the financing stage. Also, if all goes well with "Enter the Fire," we'd love to do the sequel…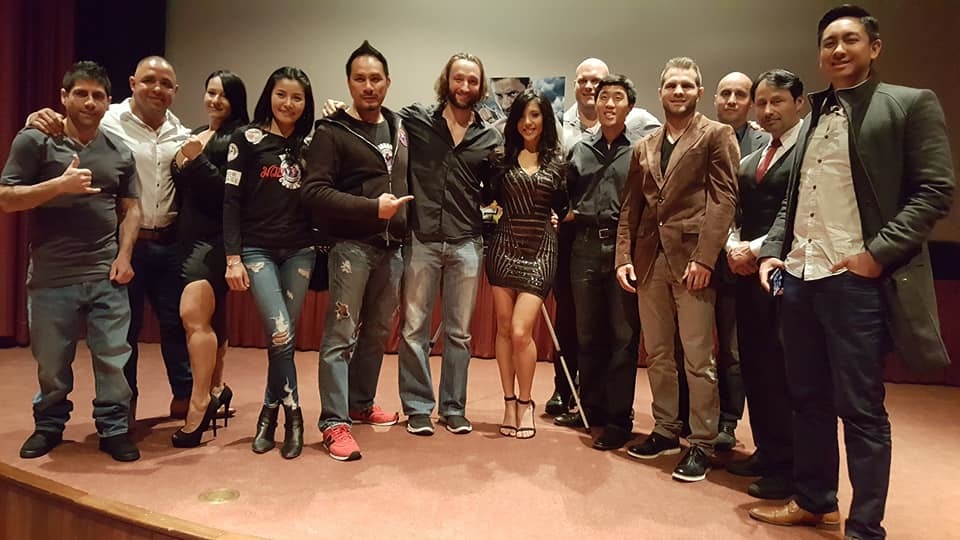 Thank you Ian for a great interview! For more on Ian and his present and future projects, check out his official Facebook and Twitter pages along with his official website: www.IanLauer.com!
ENTER THE FIRE is Now Available On Amazon Video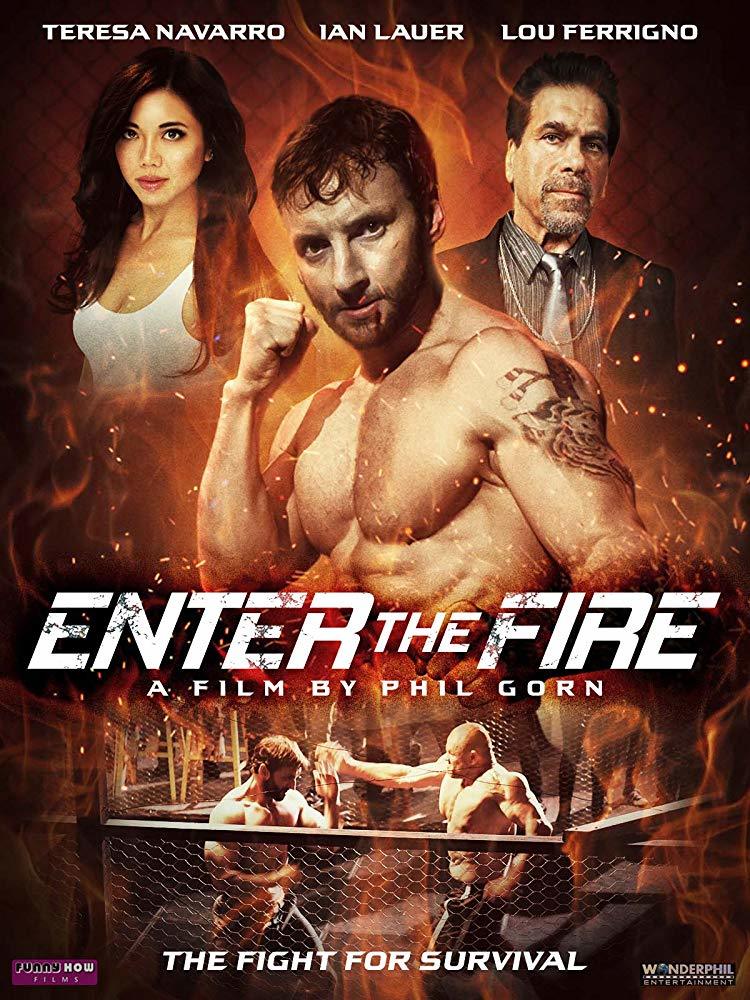 ENTER THE FIRE Official Trailer