(Original Publication Date: October 12th, 2018) By: John M Jerva
REVIEW: THE PROPOSAL
STARRING : Marc Natoli, Kahli Williams,  Paul Allica, Lincoln Barros and Christina  Mclachlin
DIRECTED BY: Ben Whimpey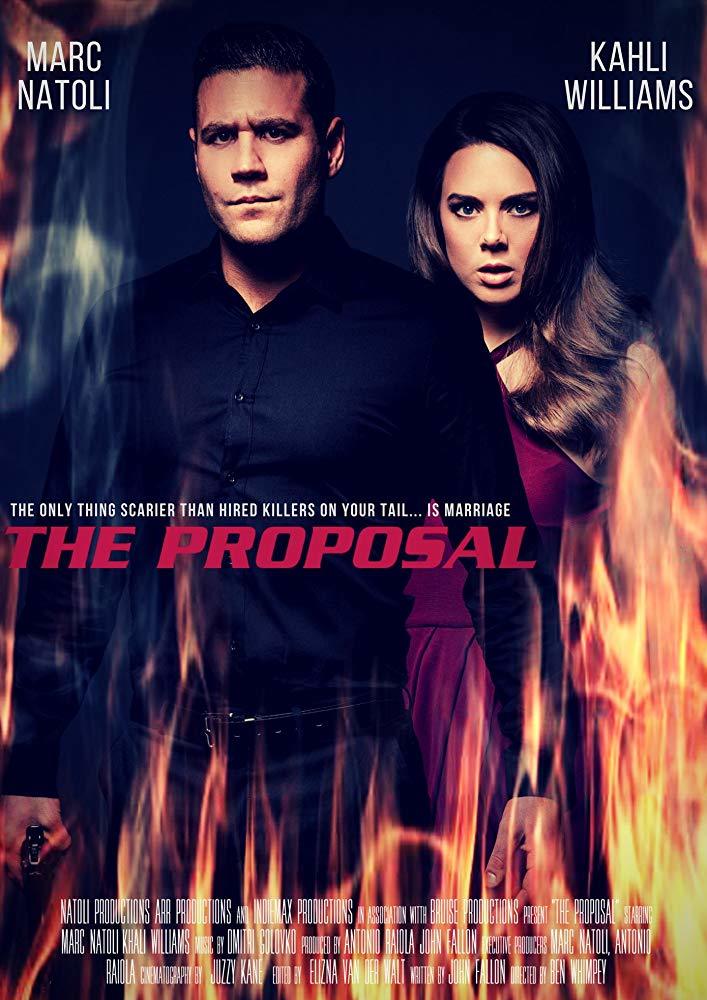 Official Synopsis: When gun for hire and all around tough customer Mason Stone (Marc Natoli) takes his long time girlfriend Emma (Kahli Williams) out on the town with the intent of popping the big question, he finds his proposal plans rudely interrupted by a group of highly skilled assassins who want him dead. What's a man to do in this kind of situation? Only one thing: kick butt.
THE REVIEW: Short films are a labor of love to say the least. These little features are crafted by individuals who love their craft and want to share their ideas and stories with the world and other people who share their love for film. It's in this genre of filmmaking that many times, an action proof of concept rises above the pack to announce its presence in a flurry of hard hitting nostalgia and with this, I offer up the example of THE PROPOSAL which hails from director Ben Whimpey, producer and writer John Fallon and producer and star Marc Natoli. Fallon, who is best known for helming the feature film THE SHELTER with Michael Pare and the short film THE RED HOURS teams up with Natoli, who, with this little film is poised and ready to become the next big thing in martial arts action. Mark my words people.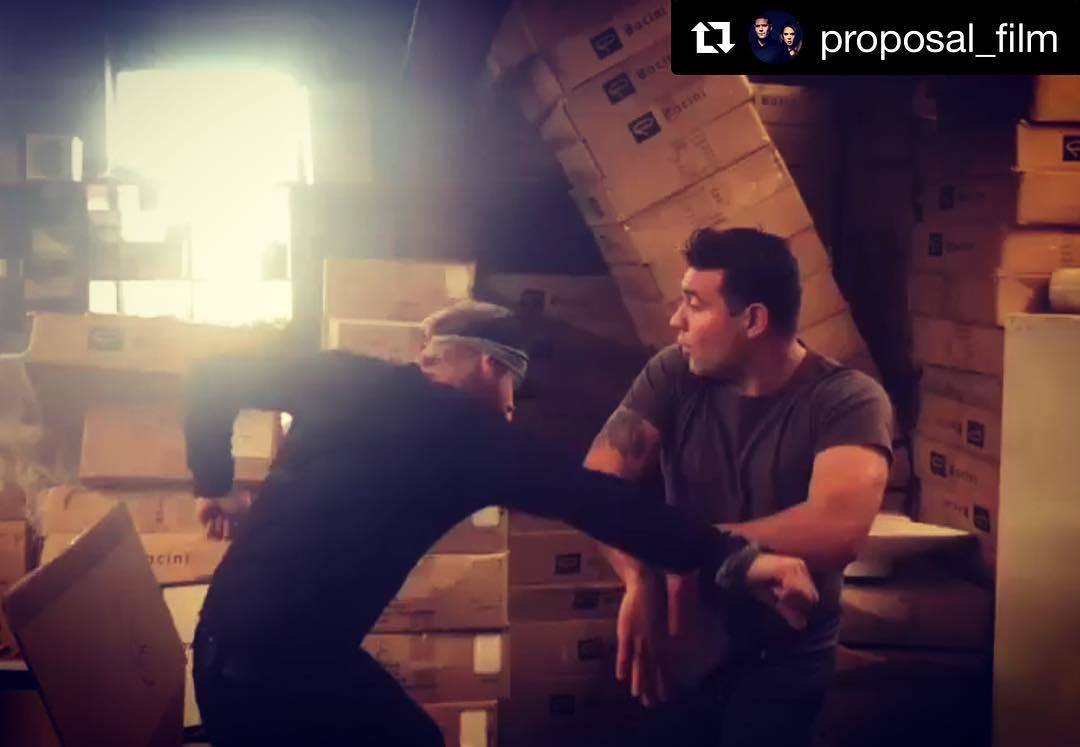 In THE PROPOSAL, we are introduced to Natoli's character Mason Stone ( a fine action movie name if I do say so myself), who is an ex-special forces bad ass who now contracts himself out to those that need his assistance with problems that need handling. In the beginning we see Stone training in his backyard and with his moves of power and grace, we know that he is a man that can handle himself in any situation. Even with Stone's hectic lifestyle of taking out the bad guys, he still manages to enjoy  his life which includes his long time girlfriend Emma (Williams). Today is a special day, because Stone is going to pop the big question to Emma and he wants it to be perfect. Who wouldn't?
Unfortunately for Stone, he left the ring at the office so before they head out on the town, he has to stop and get the important piece of jewelry. The only problem is, when you're in Stone's line of work, you make enemies and some of those unfriendly folk have come calling as they assault the building in an attempt to kill Stone for payback. Now our fearless hero must make his way through a gauntlet of highly trained killers and save the day. after all, he has a marriage proposal to complete. How dare they interrupt date night!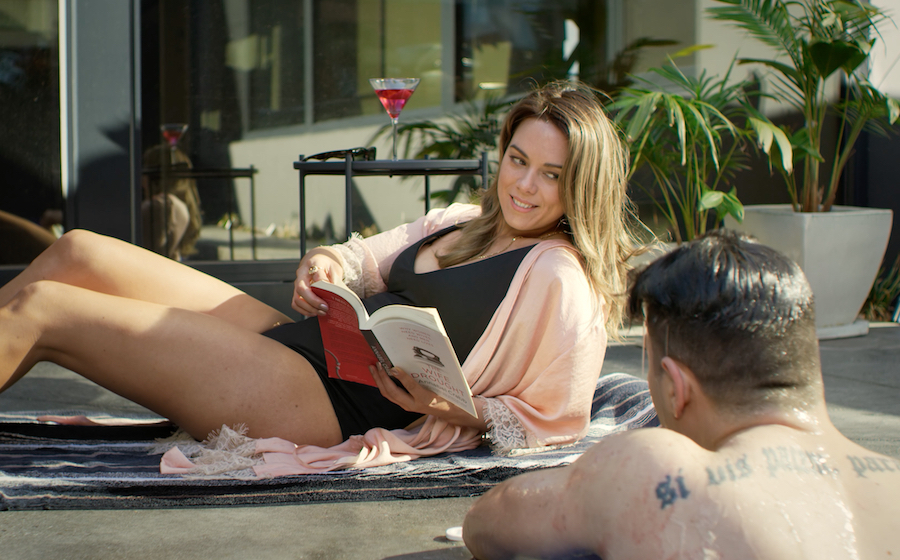 With THE PROPOSAL, we are treated to another round of 80's and 90's action nostalgia as the short gets the atmosphere just right. From the get go, the audience knows what they are getting and THE PROPOSAL gives it to them in spades in the 12 plus minute running time. You want bone crunching, hard hitting fisticuffs? Then you've come to the right place. because in a short amount of time, THE PROPOSAL packs a lot of bang for your buck.With the film, veteran stuntman and martial artist Marc Natoli takes center stage for the first time and with it, he announces himself as the new contender in on screen martial arts action. Natoli, who is a product of Australia, is the real deal and with the physical skills that it takes to make it in the genre, he also has the charisma and acting chops to go along with it. In terms of character, we have seen many like his Mason Stone in the past but Natoli manages to take it up a notch and delivers an ass kicking protagonist that we want to cheer for. To say that I would love to see Natoli set loose in a feature length action pic would be a hefty understatement.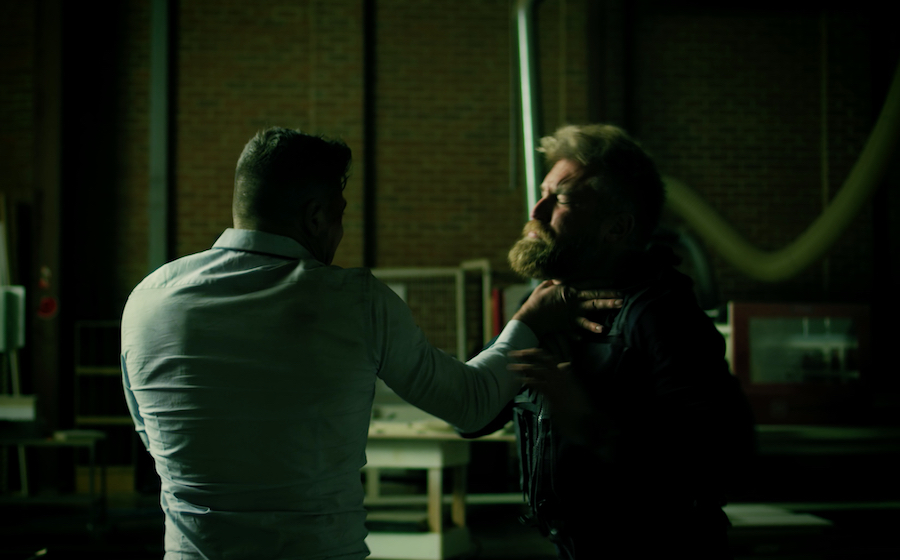 In terms of supporting cast, Miss Kahli Williams is really the only other big role in the short and she does a lovely job playing alongside Natoli. The two have great on screen chemistry and work well off each other. The bad guys consist of the head female assassin played ruthlessly by Christina Mclachlin and she is surrounded by some top tier fight talent which includes Paul Allica, who can be seen in THE TRIGONAL as well as the upcoming THE SIEGE OF ROBIN HOOD. He may not have a lot of screen time but Allica makes the most of his role as assassin Ajax. The rest of the group includes Lincoln Barros as Razor, Jakeson Otieno as Henrickson, Donk wade Morely as Knuckles and Bas Hosn as Skull. Each fighter manages to shine in the fights scenes and even deliver some memorable lines.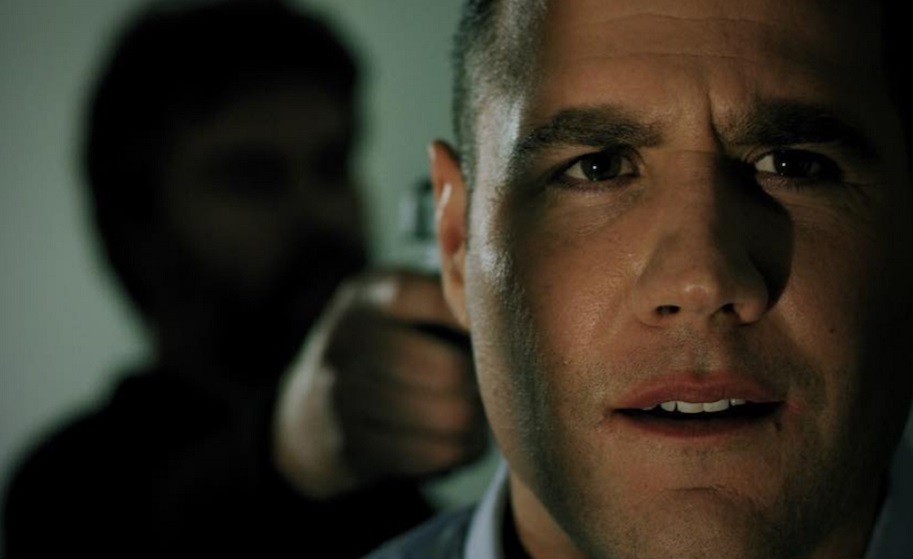 Natoli not only stars in the film but he also produced as well as served as the fight choreographer. Natoli has a knack of creating some brutal fisticuffs and even though they are short they deliver the goods. We get to see joint locks, throws and intricate MMA moves throughout and he gets the most out of what time he has to showcase the action. My only complaint, and this is minor, is that the film is only 12 minutes long and I would have loved to have seen some extended fights. Watching the fisticuffs on hand, you just know that with a bigger budget and a longer running time, there would have been some major epic beat downs involved. But I will take what I can get and THE PROPOSAL gives us some massive impact in a short amount of time. 
Producer and writer John Fallon's script is chock full of awesome action one liners and my favorite moments are when Stone tells an unfortunate thug that he's not his type after he manhandles him and towards the end he tells our head assassin that they interrupted date night.It's a clssic action moment and it brought a smile to my face. a knack for putting in a lot of great material in a short film and it makes me want to see his upcoming action/horror film HERETIC which he will also helm even more. Director Ben Whimpey, keeps everything moving at a brisk pace and never lets anything lag from beginning to end. If he can do this with 12 minutes then he should definitely be allowed to helm a bigger action spectacle.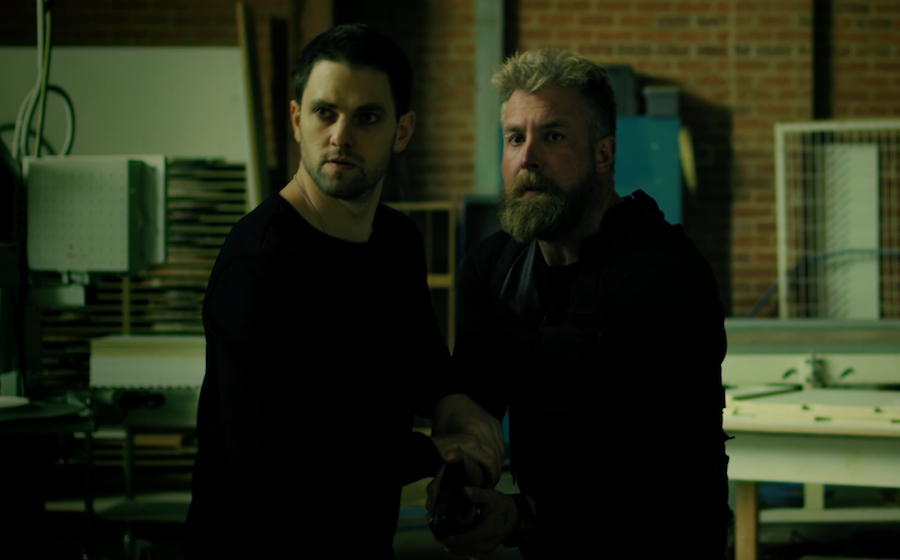 All in all, THE PROPOSAL is 12 minutes of action and smackdowns that will satisfy fight fans everywhere. I have seen a lot of action in my time and I always love when independent filmmakers get a chance to shine and show that they can deliver just as well as the bigger studios. The action is shot cleanly and the camera angles showcase the ferocity on hand. If you have a little of time to kill, then make sure you check out THE PROPOSAL, because when Marc Natoli makes it big, you can always say that you were there from the beginning. THE PROPOSAL packs in a massive bang in a short amount of time and this is one marriage, I definitely want to see more of. For a great homage to the 80's and 90's action we all know and love, THE PROPOSAL is well worth your time!
VERDICT: ACTION-FLIX APPROVED!
Check out this awesome trailer from THE PROPOSAL which hails from From ARR Productions, Natoli Productions and Bruise Productions! I'm quoted in it too so that's pretty damn cool!!!