(Original Publication Date: June 1st, 2018) By: John M Jerva
REVIEW: BLINDSIDED THE GAME
STARRING: Eric Jacobus, Roger Yuan, David William No, Luke Lafontaine and Joe Bucaro III
DIRECTED BY: Clayton Barber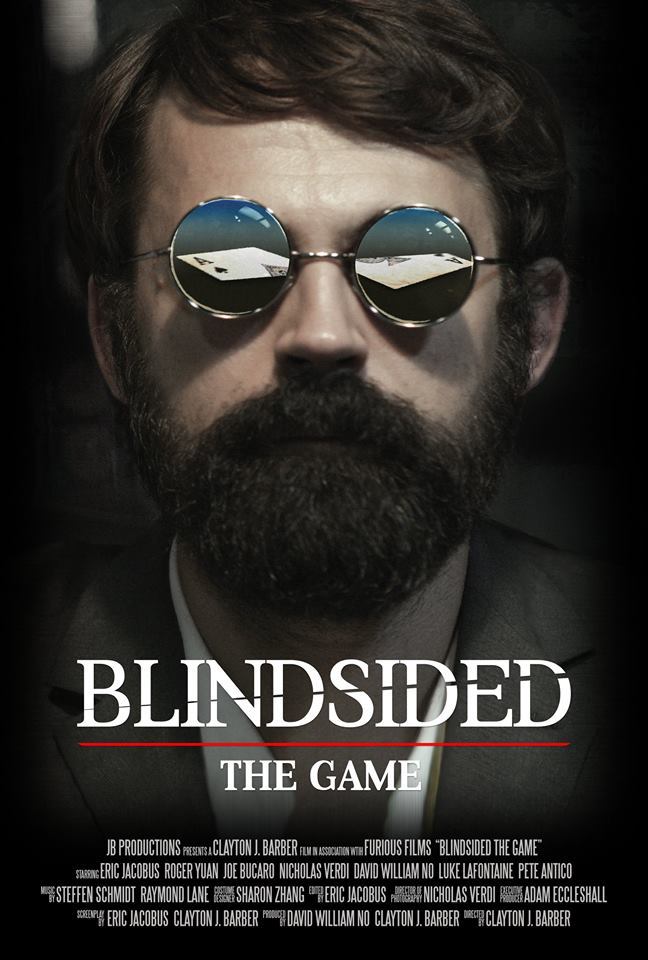 Official Synopsis: After blind man Walter Cooke (Jacobus, God of War) prevents a local gang from shaking down his local grocer Gordon (Roger Yuan, Jason Borne), Walter must reckon with the gang's ruthless boss Sal (Joe Bucaro, Marvel's Ant-Man). The stakes are high, but Walter's got an ace up his sleeve.
THE REVIEW: I have always been of fan of martial artist and independent filmmaker Eric Jacobus ever since I saw his film Countor. Jacobus is one of those exciting performers that can move and shake with the best of them and he clearly knows how to construct an epic fight scene from the ground up. Jacobus pays homage to the greats of Asian action cinema like Jackie Chan and Bruce Lee but also infuses comedy into his work in the tradition of Charllie Chaplin. Having a broad assortment of both short films and feature length movies under his belt, he has combined his awesome forces with veteran stuntman and Tae Kwon Do expert Clayton J. Barber and the two have merged together to create Jacobus/Barber Productions (JB Productions) which infuses great action with great characters and story telling. Their first collaboration from their new label was last year's Blindsided which introduced us to another great character for Jacobus in Walter Cooke. Walter is a simple blind man who loves to make and eat pie but you never judge a book by its cover as Walter is not helpless. In the first film, Walter tangles with local thugs who are trying to shakedown his friend and store owner Gordon, played by the great martial artist Roger Yuan who is a veteran of countless films. The three thugs quickly learn that Walter can take care of himself as he dispatches all three with ease in a spectacular fight. Decisions have consequences and the fight is far from over however.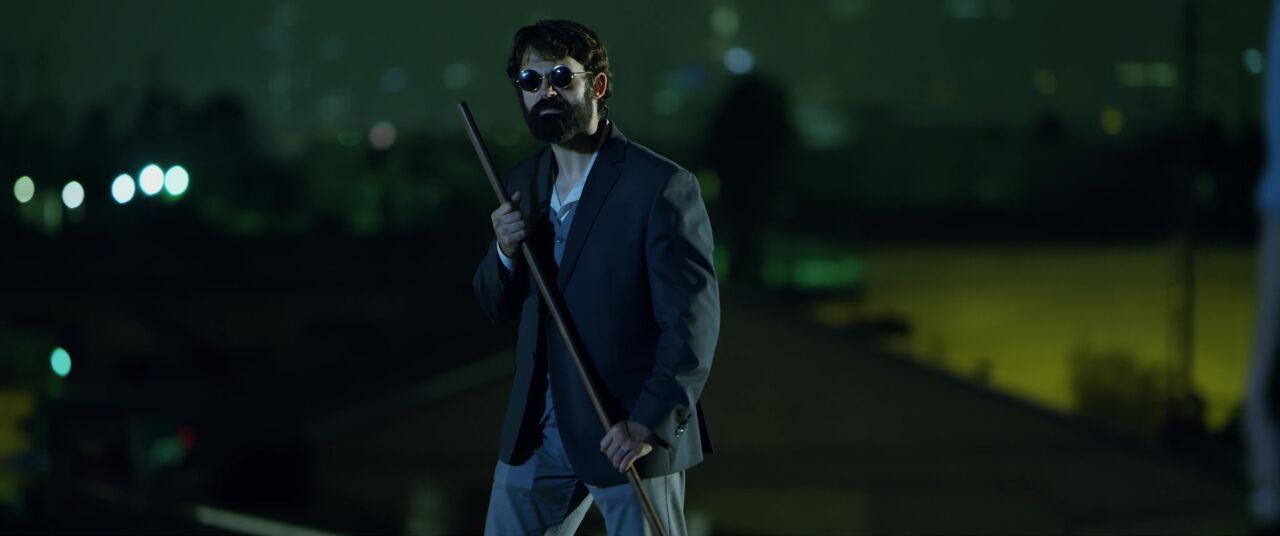 Now, we have Blindsided: The Game which continues Walter's story and it is just as welcome as the original. It seems that the fight between Walter and the goons has angered the real bad guy of the story who is local crime boss Sal, played with sinister glee by Joe Bucaro III. Having beaten down his men has made him look bad and that is just unacceptable. Angered by what has happened, Sal vows to make an example out of Gordon and now Walter must not only use his special skills to defuse the situation but he must use his mind at the same time in a winner take all card game with Gordon's fate hanging in the balance.

Once again, Blindsided: The Game, just like the original, plays homage to such great genre films as Zatoichi and Blind Fury where we have a blind man of skill who is much more than he seems. Jacobus' Walter is something special however. Immediately upon meeting him, you are instantly vested in the character and you want to see him prevail and save the day with his physical skills as well as his wit and unique charm. Jacobus plays Walter with a simplicity that works and he clearly is having fun with his newest creation. The rest of the cast give it their all as well including Yuan who, unlike the previous outing, gets to show off his physical prowess a little which is a welcome sight. Bucaro is having all the fun in the world playing the sleaze ball Sal and even though he is the bad guy, he has a little certain something about him. Veteran stunt professional and coordinator Luke Lafontaine gets to play in front of the camera this time and he hits the target as one of Sal's goons named simply Luke. Lafontaine has a lot of the film's comic moments and he takes the ball and runs with it. Lafontaine did double duty as the film's sword fight coordinator showcasing his signature action. Veteran bad ass David William No, who can also be seen in the new film The Debt Collector with Scott Adkins, is spot on as Sal's lethal enforcer Ace. No doesn't say much but he doesn't have to as he lets his hands and feet do the talking and he gets to shine in the climax as he and Jacobus engage in spectacular empty handed warfare. No also serves as producer on the project.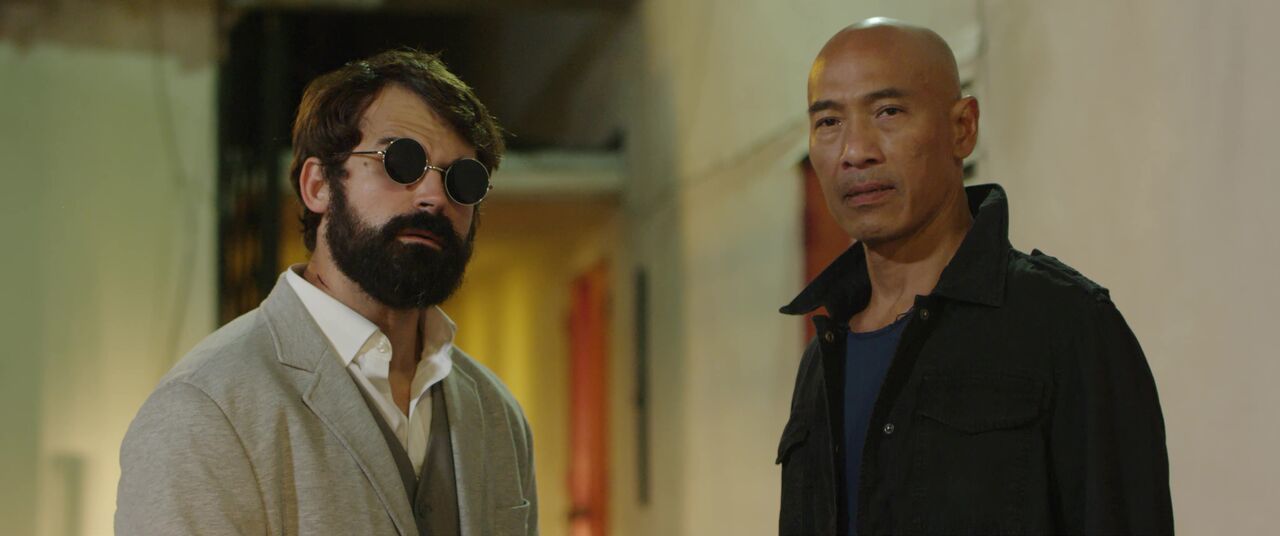 Blindsided: The Game comes to us once again from director Clayton J. Barber who proves once again that if you want action shot right then you need a man who has cut his teeth in the industry as a stunt professional. Just like Jess V. Johnson, who is currently seeing success working with Scott Adkins, Barber is staking claim to an action industry that is in dire need of a jump start. Barber knows what we want and he gives it to us in clean, crisp shots of the stunt performers doing what they do best. Just like in the past, Barber paints his canvas and he and Jacobus know what looks great and intensifies it to the 10th degree. These guys have been doing this for years and once you see one of their pieces of work then you will become a fan in a heartbeat. With these two gentlemen combining forces, we are guaranteed high quality action with great storytelling.

Now, of course, we have to talk about the action and just like in the first film it delivers in spades. The Game is a little longer than the first one and that works well for it as we are treated with spectacular cat and mouse skirmishes as Walter eventually unleashes his blind skills of fury on the hapless goons who, ironically, never really see it coming. The are no super long fisticuffs but instead there are a series of satisfying scrapes where we get to see Walter do what he does best and that is make people look stupid in a big way. Even his altercation with Ace is fast and furious and while it leaves you wanting more it serves its purpose to entertain.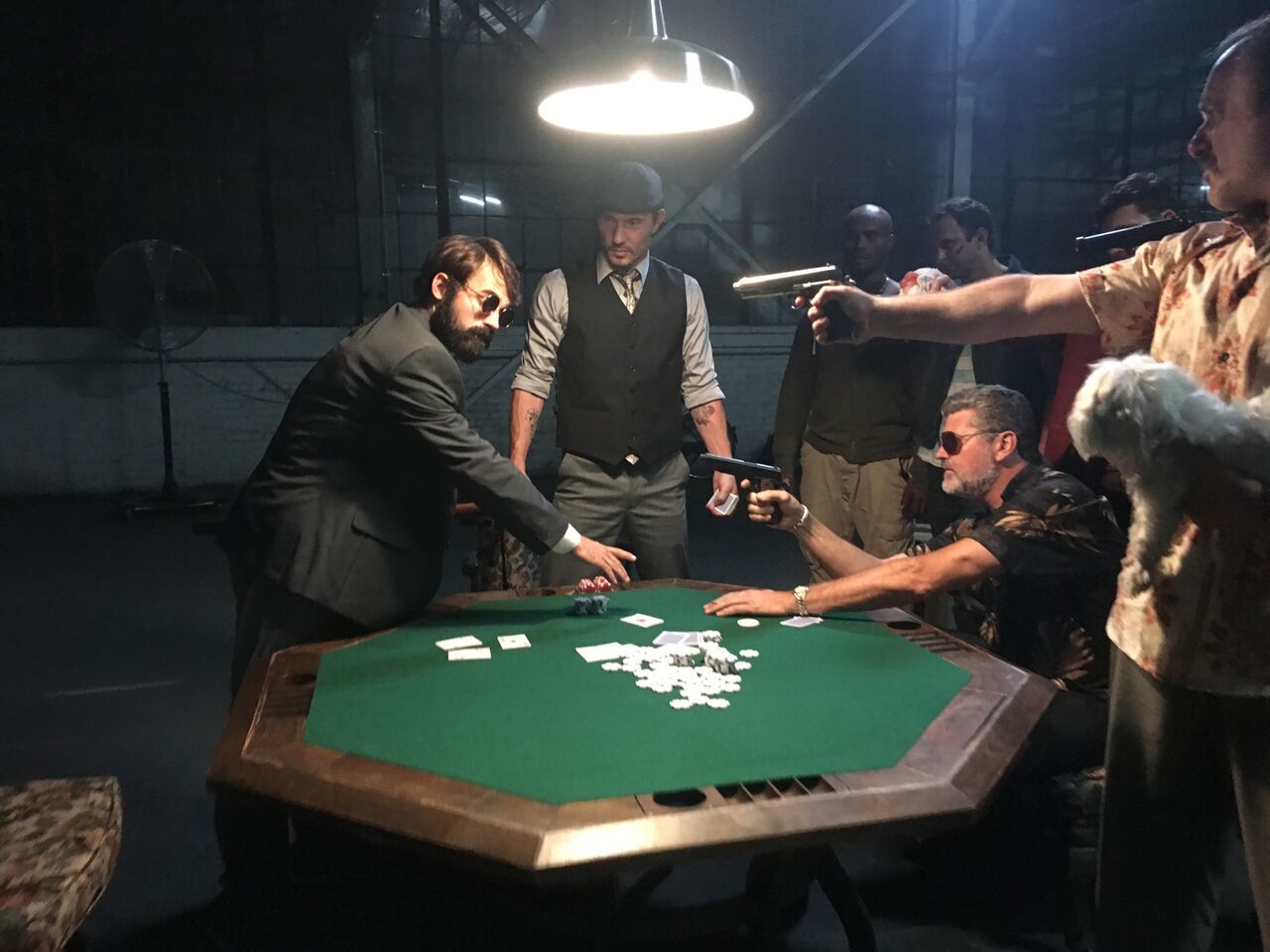 The film isn't only about the action as we are given a nail biting segment where Walter takes on Sal in a do or die card game with Gordon being the prize. Even though there are no fists and feet involved, the scene is just as exciting and tense as any fight on film. The card game plays off like a smaller version of Casino Royale and just like that bigger budgeted film, it delivers the goods when it comes to drama and stakes on the line. Job well done.

What I also liked about the Blindsided: The Game is that it combined both short films and made it a longer epic movie that clocked in around 45 minutes. Putting the two together drove home the concept of the story and made you care about the ending even more.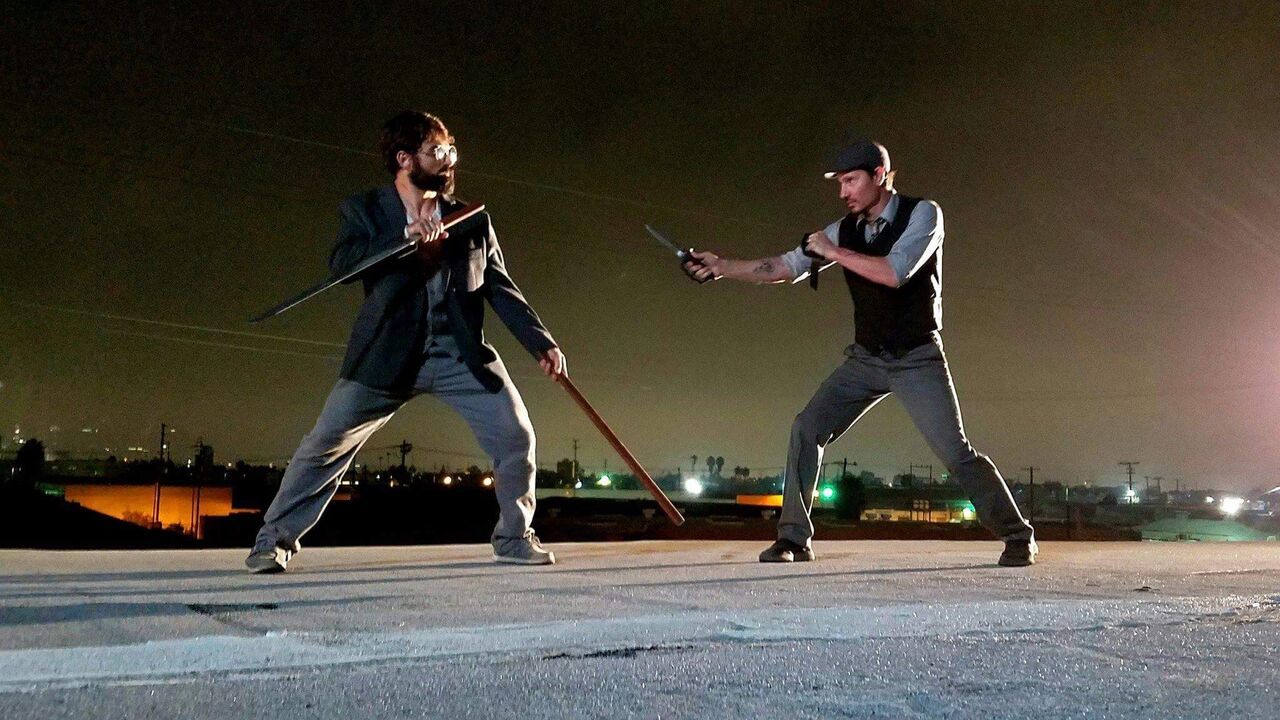 To sum it all up. Blindsided: The Game is proof positive that when you have men and women who know what they are doing in front of and behind the camera then you can make high quality, high-octane action pics. So many times bigger budgeted films crash and burn because they promise one thing but deliver something else that doesn't even come close. Jacobus and Barber are the real deal and they have one of the brightest futures in the business doing it their way. Walter is fast becoming an iconic character that will stand the test of time and we can only hope that we will see more of him in the future. Pie anyone?

BLINDSIDED: THE GAME is currently playing on Eric Jacobus' YouTube Channel for all to enjoy!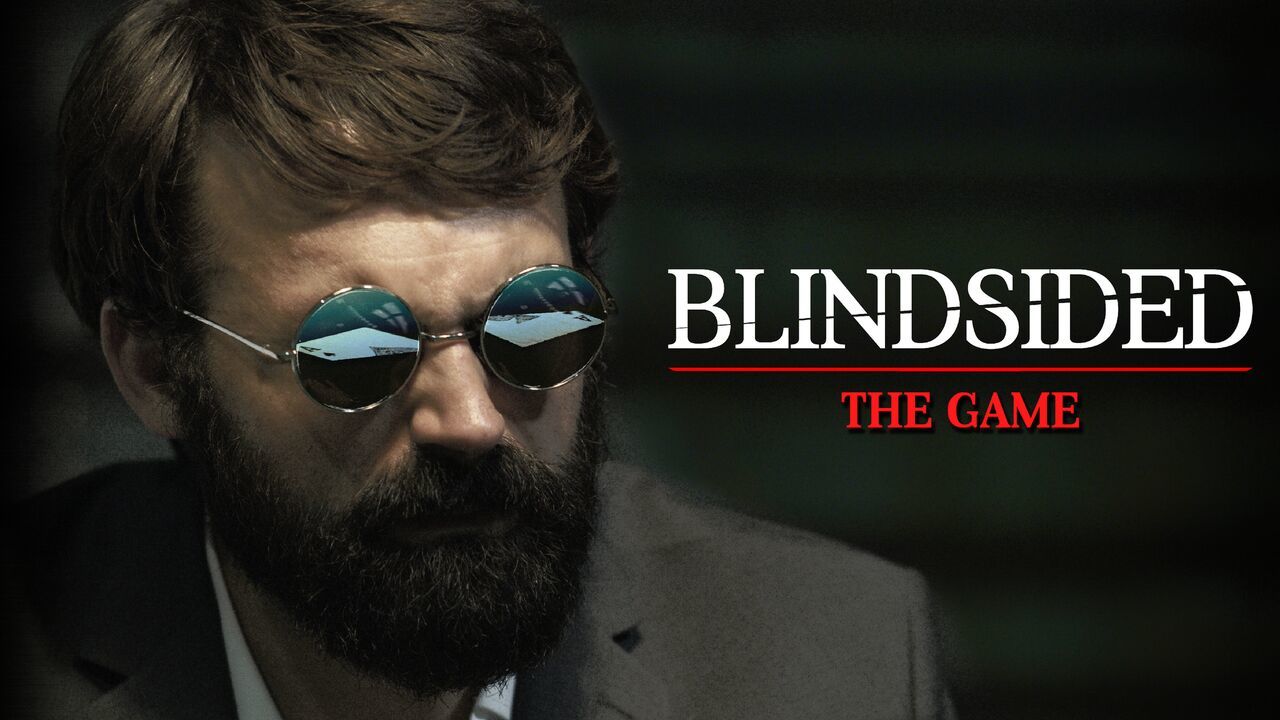 OFFICIAL TRAILER