(Original Publication Date: July 31st, 2017) By: John M Jerva
Review: SAVAGE DOG
Starring: Scott Adkins, Marko Zaror, Cung Le, JuJu Chan, Vladimir Kulich and Keith David
Directed By: Jesse V. Johnson
Official Synopsis:  "Vietnamese warlords and European war criminals. Den-Dhin-Chan Labor Camp is run by four such dangerous men. The worst prison in the land, it is here that a European, former-champion boxer Martin Tilman (Scott Adkins) has made a name for himself fighting tournaments, on which wealthy criminals gamble in high stakes events. When Tilman is due for release, he just wants to return home, but the corrupt forces running the jail will do everything in their power to keep him locked down. When all that Tilman holds dear is taken away in a vicious act of violence, he is forced to confront the five men responsible and take his revenge."
The Review-Is It Action-flix Approved? It's no secret that I have been waiting for this film for some time. I am a big fan of action star Scott Adkins and the film's director Jesse V. Johnson and to have them finally team up on an action film is a dream come true. Ever since i saw Johnson's PIT FIGHTER back in 2005, i knew the man had what it took to make a decent action flick. Even with the film's faults it was a fine action film that combined heavy firepower with extreme fight choreography. Scott Adkins was in that film but only in a small role and it required no action but it would set the stage for these two men to eventually team up and make an action movie together with Adkins being front and center. Just like PIT FIGHTER, SAVAGE DOG combines the best of both worlds with its heavy doses of firefights and expertly choreographed hand to hand combat scenes that lets the film's action stars show off their talents in true fashion. When you talk to Mr. Johnson (which I had the pleasure to do), he is very humble and will tell you that he's nothing special. That couldn't be any further from the truth. Yes, it's the stars that shine when action is done well but you need a ring leader to hold it all together and Mr. Johnson knows what he is doing when it comes to both action set pieces and great storytelling. Not including PIT FIGHTER, this is Scott Adkins and Jesse V. Johnson's first of four action films on the slate including ACCIDENT MAN, the now in production THE PAY UP and, of course, the epic action ensemble Triple Threat where Adkins will actually play the heavy in the film. If SAVAGE DOG is any indication, this is the beginning of a beautiful friendship for both star and director.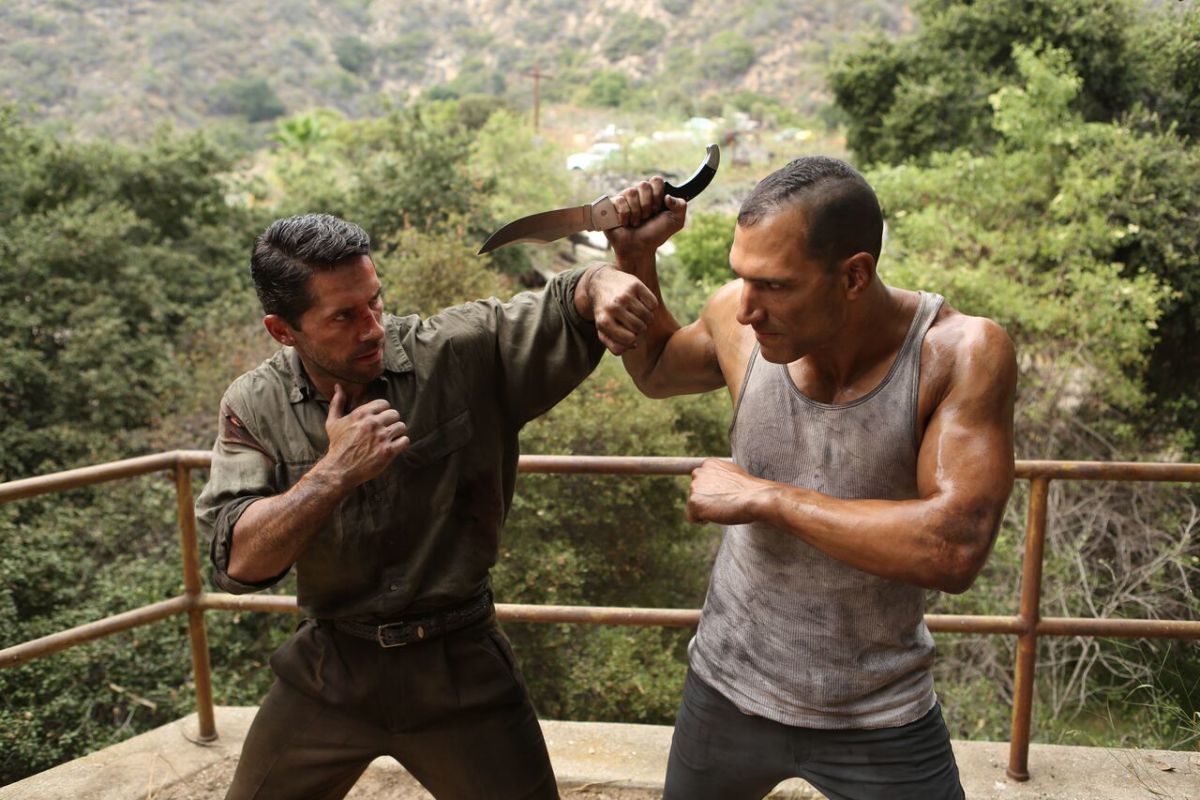 SAVAGE DOG is a period piece and it takes place in a time that is not much known to many people. Set in Indochina in 1959 after the French have left and the Americans have yet to arrive, the region is a cesspool of the worst criminals in the world who have come to hide out for one bad reason or another. War criminals, warlords, regular criminals, you name it, they are here. It is here that our protagonist is locked up in a jail run by a sadistic former SS officer named Steiner (Kulich). Tillman is no ordinary prisoner however, he is a man with a dark secret that he is running from. It's a past that he would like to forget and Indochina is the perfect place for him to exist. In this prison camp, men fight for money and for Steiner and his circle of thugs including Rastignac (Marko Zaror) and Boone (Cung Le). Tillman is a former boxer and he is very good with his hands and feet and he keeps Steiner rich but when a British agent (played by Matthew Marsden) comes calling about Tillman, he lets him go to avoid any unwanted attention. While in prison, Tillman reluctantly made friends with a local girl named Isabelle, who happens to be the illegitimate daughter of Steiner. When Tilllman is released, he makes his way to the only person he knows. Isabelle lives a quiet life with her guardian Valentine (David, who also narrates) and he becomes a part of their world. Tillman's past comes back to haunt him and he is again thrown into the underground fight circuit for Steiner. When a chain of events leads to tragedy, Tillman is left for dead. Resurrected with a new purpose of revenge, Tillman will hunt down the men responsible and make them pay with their lives. For you see, when they messed with the wrong man they created a "Savage Dog."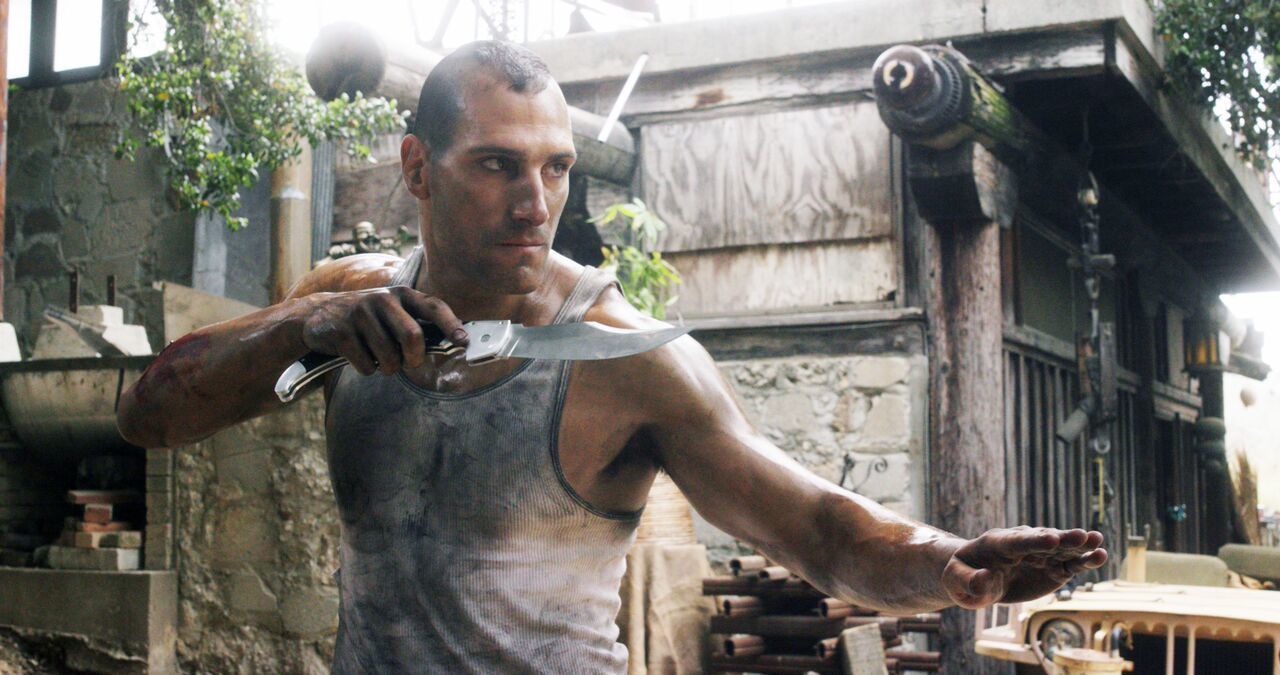 Scott Adkins is back in a big way as Martin Tillman and he plays the role with a certain  low key manner. We know little about him but we know enough and that's just the way Adkins wants it. The first half of the film is a slow burn and for good reason. We get a few fights with Adkins here and there but it is all about set up at first so when the action kicks in, you are vested with him. Adkins plays the role with a quiet anger and you can just tell that when the dog is set loose, it's going to be one hell of a ride. The supporting cast shines as well. Marko Zaror, who was the over the top bad guy in UNDISPUTED 3 with Adkins, is quite different in the role of Rastignac. He's a mercenary and a killer but he essentially is a guy that is running from something just like the rest of them. He plays Rastignac with a certain charm and it is only when you see him fight that you know what he is capable of. MMA champ Cung Le is in a smaller role as Boone, a former Vietnamese soldier who now works for Steiner. Just like Zaror's character, he is a lion in waiting just ready to pounce. JuJu Chan, who is known for many action roles, is the dramatic and emotional drive of the story as Isabelle. She is the innocent lady who doesn't deserve to be surrounded by such evil. She is the emotional trigger that propels Tillman on his bloody rampage. Veteran character actor Keith David is dependable as always as the mentor Valentine to both Isabelle and Martin. David is good in anything that he does and this is no exception. Vladimir Kulich is slimy and transparent as Steiner but that is a good thing. He's a bad man and you know what you're going to get with his character.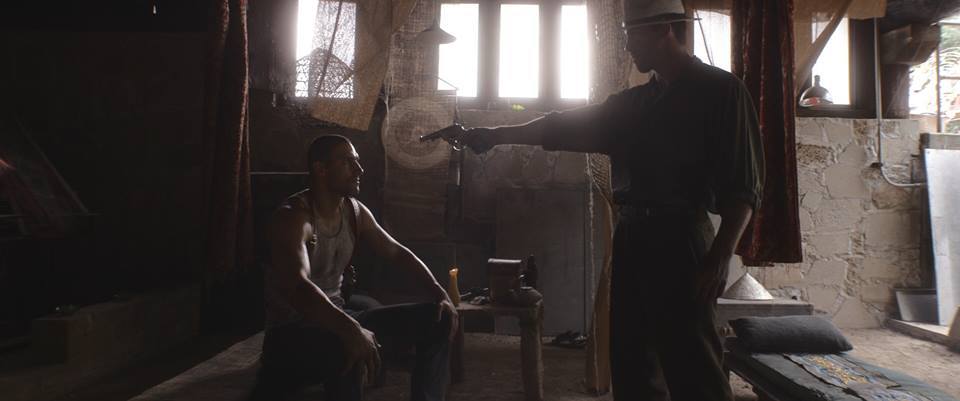 Like I said previously, SAVAGE DOG is a slow burn. The first half of the movie is essentially a period drama but it is that which makes the action and violence work so well in the film. Once the roller coaster ride starts, it never lets up until the final blood has been spilled. Adkins essentially becomes a one man army and he drives his way through Steiner's forces like a battering ram. The finale is a blistering barrage of bullets and blood as Tillman carves his way to the finish line. The action is non-stop and it is executed to perfection. It is essentially an epic ballet of bullets and blood and it should satisfy even the most jaded of action fan. I know it satisfied me. Just when you think it is over, Tillman unleashes even more chaos in his wake. 
In terms of fight choreography (which was handled by veteran action master Luke LaFontaine) this is a different Adkins that we are used to seeing. There are a few moments of flash from the action star that we are used to but for the most part, it is brutal, bloody knock down, drag out combat. Adkins', whose character is a boxer, uses a lot of hands and it was refreshing to see the action star do something different. Don't you worry, we are still treated to some awesome aerial moves from the star. The two best scenes of course are Adkins' fights with Le and Zaror. When Tillman and Boone square off, it is not a cut and dry victory for our warrior and he barely escapes with his life. The two man are evenly matched and it is quite the epic battle. Le only fights once in the film but you won't forget it. Of ourse, the main event of the film is the rematch between Adkins and Zaror and it doesn't disappoint. It is a very different fight from their first engagement in UNDISPUTED 3 and without giving anything away, the fight is like the film…brutal and unforgiving. When all was said and done, i was pleased with the outcome. The fight almost lasts for five minutes and the two stars engage in a full on empty handed war.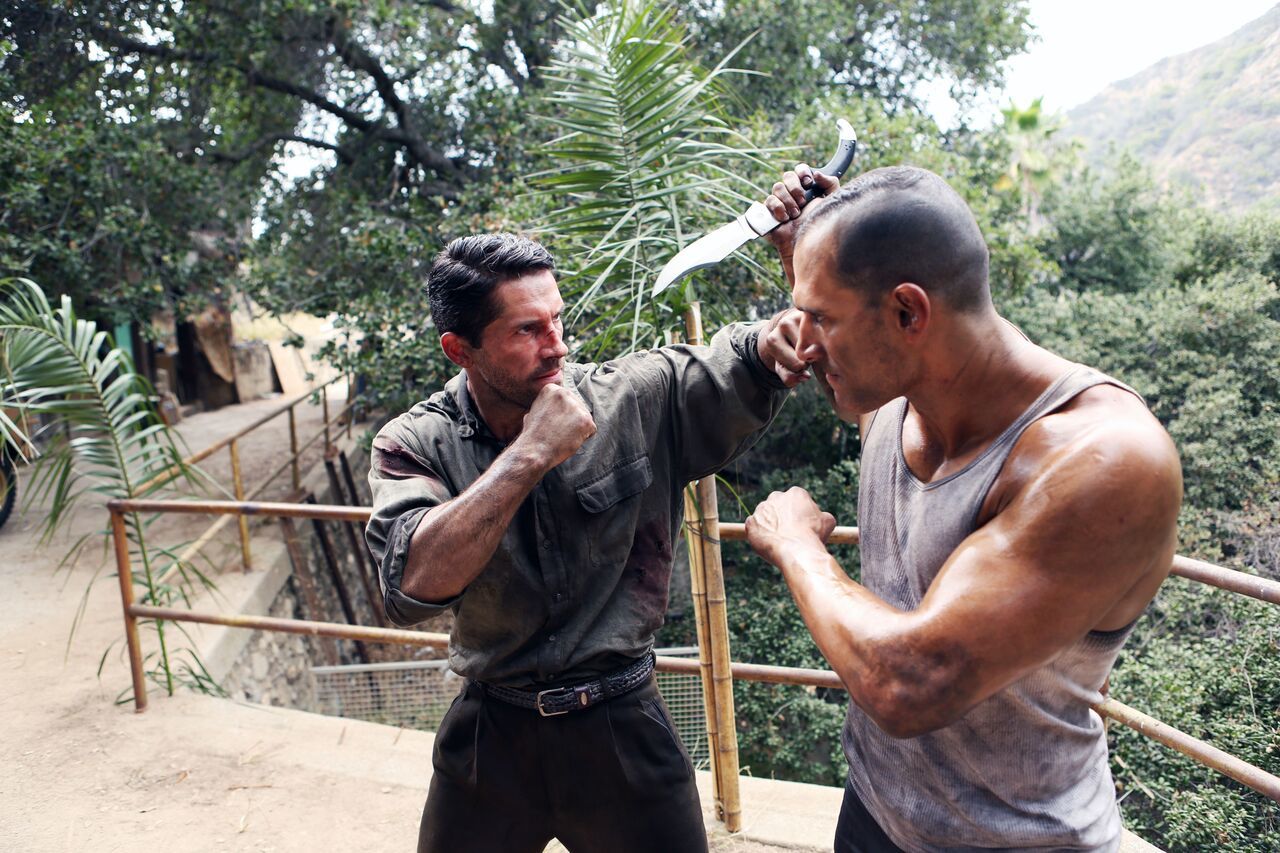 To sum it all up, just like I said in this review's title, SAVAGE DOG is an epic action assault on the senses. The film boasts a great action cast and it utilizes every single on of them. The film's time period is a welcome change from what we normally get and the second half of the film is a true action rush for the audience. Adkins made a name for himself by teaming up with director Isaac Florentine and now with Johnson, he has found another director which knows how to use him and use him well. I cannot wait for the two men's next collaborations and TRIPLE THREAT looks like it will be the Expendables type movie we have been waiting for. I was already a fan of everyone involved in this film and SAVAGE DOG only made me more of one. When the film comes out on Digital and eventually Blu-Ray and DVD, you need to add this instant classic to your collection!
VERDICT: ACTION-FLIX APPROVED TIMES TEN!!!!!
SAVAGE DOG is now available on Blu-Ray, Dbd and Digital!