(Original Publication Date: July 1st, 2018) By: John M Jerva
In the film industry, it's the stars of the films that get all the glory but we all know that without the hard working men and women behind the camera, these great movies would never get made. One of the most important, if not most important, group are the writers. Without these hard working folks coming up with the ideas and putting them down on paper, a movie would never exist in the first place. These unsung heroes spend countless hours writing the scripts that, with a little luck, will turn into the next hit film.
One of these unsung heroes is writer/producer Chad Law. Chad broke out onto the scene back in 2008 with the action-thriller Hero Wanted which starred Cuba Gooding, Jr. and from there he has been putting out some of the best independent action films that the genre has ever seen. From such great flicks like Close Range and Jarhead 3: The Siege with Scott Adkins to the awesome apocalyptic action-thriller Daylight's End with Johnny Strong, Chad has become the go to guy for creating action.
Now, Chad has reunited with action powerhouse Jean-Claude Van Damme (6 Bullets) for the new action flick Black Water which sees the Muscles from Brussels team up with Dolph Lundgren in a high-octane tale of a covert operative trapped on a black site located on a submarine. The movie has just been released in select cinemas and Digital Platforms this weekend and Chad has taken the time to chat about the new film and much, much more. Chad was my very first interview for the site a few years ago and now he's back for a second round! Here is the exclusive Action-Flix.com interview with writer/producer Chad Law. Enjoy!!!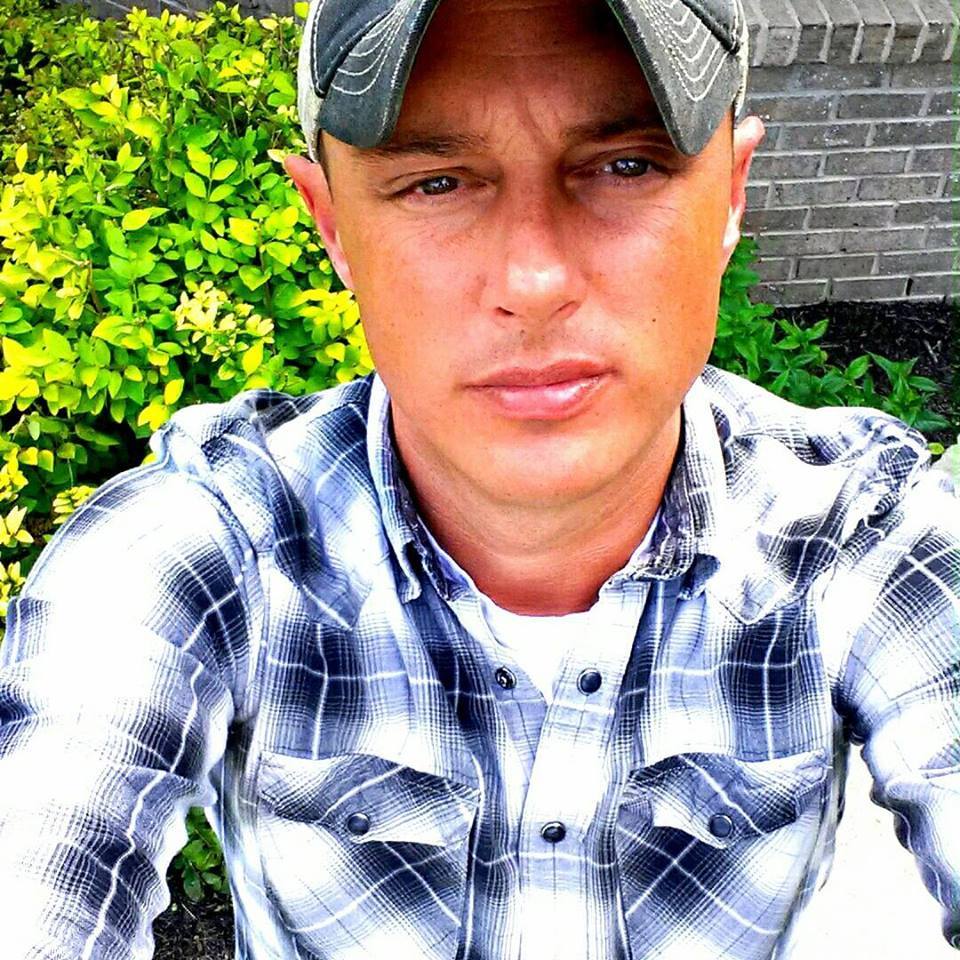 1) It's been a while since we last talked Chad and you were my very first interview for the site! It's great to catch up and talk movies again!
That's awesome, man. That's great. Thanks for always wanting to talk. I'm a writer who really likes talking and I guess that's rare, so yeah. I'm glad I could help tee you up. I mean, you never forget your first, right? There can be only one. Like Highlander. 
2) Your newest film Black Water is now playing in select cinemas and Digital Platforms. Tell us, how did you come up with the idea for the story?
Well, this one just sort of came up because the producers at the time said they wanted to do an action movie on a submarine and it was as simple as that really, that part. That was it. "We want to do an action movie set on submarine." Okay, cool. And I started banging out the treatment for it while I was in the basement of this big house in Texas where we were filming something else at the time.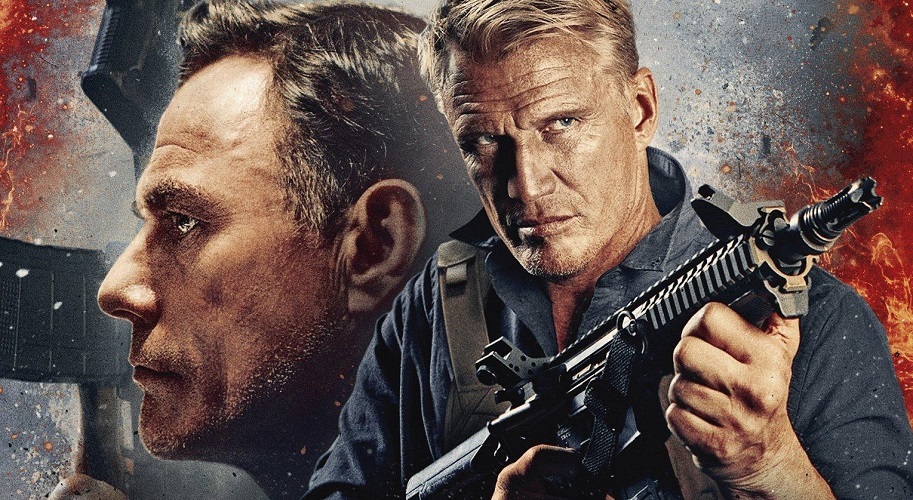 3) JCVD is in the film who you have worked with before. Did you always have him in mind when you were writing it and how was it to work with him again?
No, I didn't have him in mind. I personally had nobody specific in mind really. I actually had no idea it would end up being Jean Claude but JCVD is always great, right? 
4) It's no secret that Van Damme and Lundgen star together again but it is the first time they team up to take out the bad guys. How did Dolph get involved and was that the plan from the start to team them up?
Nope, Dolph wasn't a part of the plan either initially, at least not on my end, but ultimately he got involved too, of course, and I think casting those two together again, as homies this time, was actually a great idea. That's the highlight.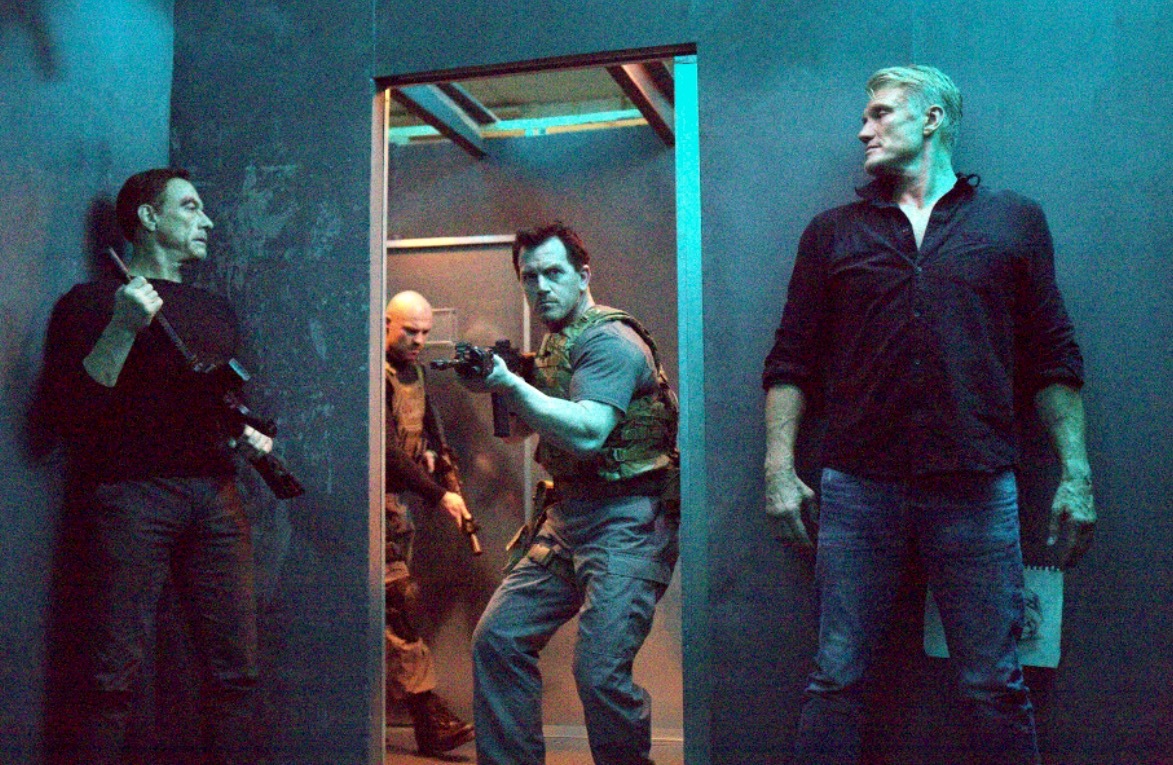 5) There's a Death Warrant reunion as well as JCVD and Patrick Kilpatrick share the screen together again. How cool was it to have Burke and The Sandman together again?!
It's very cool, right? I have no idea whose idea that was but it's cool, I dig it. I've always been a fan of Patrick Kilpatrick. He was in one of my favorite Bruce Wills movies, LAST MAN STANDING. Walter Hill. "It'll hurt if I do". Love that movie. 
6) I can't wait to see the film but I do know that most of the action takes place on a submarine. Submarines have been very popular in the past for action films. How is this film different from other action-thrillers that have taken place on subs?
Jean Claude Van Damme and Dolph Lundgren are on this one. I mean, what else is there to really say, you know? They're not expendable. 

7) Have you seen it and how do you think fans will react to it and the action?! It's already been out for a little but the big release is on Friday.
I have seen it. And the movie was rewritten some from what I did but I never know how fans will react to anything. I think we, all of us, whether we work on the movie or not, just have to trust our own opinions on the movie. Not just this movie, but any movie. Like with music or even paintings. We don't all like the same things and life would pretty boring if we did. That's really all we have is our own opinions and we all like or dislike different things for different reasons, you know? Different strokes. I have no idea what anybody will think of anything ever. I like a lot of movies I'm not involved in that a lot of others don't like. So who knows ever really, you know? We always hope people will like the movies we're involved in I think. That's always at least my goal.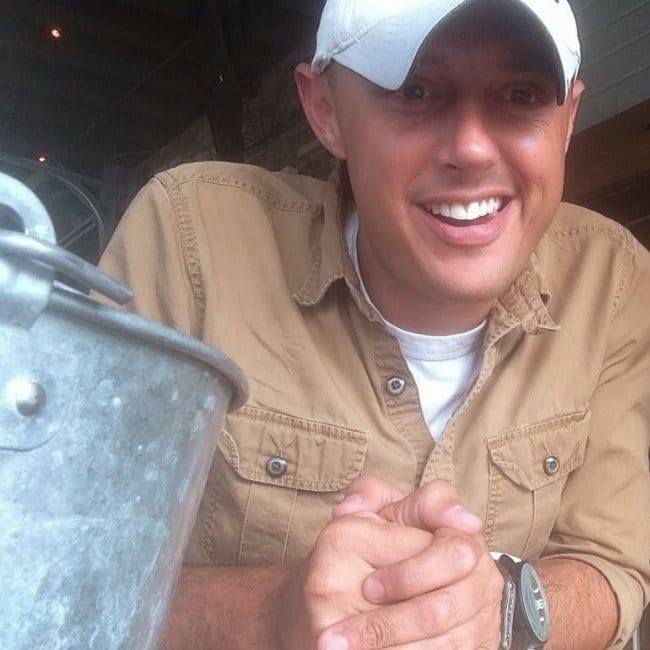 8) Lets switch gears and talk about your other upcoming project Hollow Point which you just announced. Do you have any news to share on that project and how cool is is to team with Daniel Zirilli who has directed some cool flicks like The Asian Connection and Time Rush?
Yeah, HOLLOW POINT is filming right now but that's all I'll share personally really at this point. I'll let the rest come out somehow else or from someone else. But it's a really great script, any biases aside, I've always loved it, so I'm very curious to see how it turns out in the end. And Daniel, yeah, me and Daniel go way back now, he's a great guy, and it's always cool to work with people like that. Good people that you have history with. I can't wait to see how it all unfolds. 
9) You had asked me to ask Scott Adkins when I got to interview him about a new vigilante film that you two might be working on. What can you tell me about that project or any other projects with him?
Well, we're working on it. Scott and director William Kaufman of course and myself. These things can sometimes take a while, that's just how it goes, but I finally finished the script here a few weeks back and Scott recently wrapped filming on the new IP MAN movie so we should be getting really into it and have some new news hopefully here soon. I'm very excited about that one. I love working with those guys. I can tell you it's actually called VIGILANTE for right now at least, I can tell you that much. 
10) Take us through your process of writing. How do you come up with all the great scripts?
I wish I knew and I honestly have no good answer for this. I mean, I've been watching movies all of my life and so, as a fan, I think I just write what I think I'd want to see. I go with my gut. I know that may sound kind of lame but it's true. Trust the gut.
11) You are naturally known for action pics. Ever want to write a different genre or are you happy with the action?!
I love action movies but I also love horror movies, movies like GARDEN STATE. I just like what I like. What my opinion of a good movie is. I'd love to write in some different genres, sure, but action seems to be what I've just kind of fallen into mostly and I'm happy about that. I mean I love action movies. The key I think is to just keep it somehow fresh to you as a writer, whatever it is you're working on or doing. I like trying to blur the lines of what an action movie is or what many think it can be sometimes. But I mean DAYLIGHT'S END that I did wasn't a straight action movie to me and this movie I did with Dominic Purcell called ISOLATION definitely wasn't an action movie so, yeah, I like to dabble and mix things up too. I'll do my GARDEN STATE one day and then hear from all of the producers and sales agents how unmarketable it is and how it can't sell overseas. I'd love to do some creature features too. I love those. I have a friend who's done like six dinosaur movies and I'm so jealous of that. I want to play with sharks, snakes, dragons and dinosaurs too. ​
12) If you had the chance to make your ultimate movie in your career, what would it be? Who would star in it?
Wow, I have no idea really as I kind of look at every movie as "ultimate", at least at the time I'm making it. At the time it's often the most important or "ultimate" movie to me. I think it has to be that way. But I guess an "ultimate" fake movie I've never written to play pretend would probably be some action comedy starring The Rock as a cop or whatever who is assigned to protect his cranky and still tough as nails father in law played by Arnold Schwarzenegger. And then Wesley Snipes ala DEMOLITION MAN and Nicolas Cage ala FACE OFF would play the villains. 
13) What has been the best part of your career to this point? What's been the greatest highlight?
You know, there have been several moments. It's hard to pinpoint the best per se. I mean, the movie DAYLIGHT'S END was definitley a highlight for me as I had a lot of fun making it in Texas and made a lot of good memories with good people and was really happy about how the movie turned out. My first movie HERO WANTED was a great highlight because it was a first for me of course but also getting to work with so many great people right out of the gate. Norman Reedus, Ray Liotta, Cuba Gooding, Jr., Jean Smart. All of that cast. My brother Evan, my friend Gary Cairns. All of us over in Bulgaria. That was a true highlight. Shooting ISOLATION with Dominic Purcell in the Bahamas. That was pretty great. It's all been a great ride so far and I'm not ever getting off, so I can't wait to see where it twists and turns to next.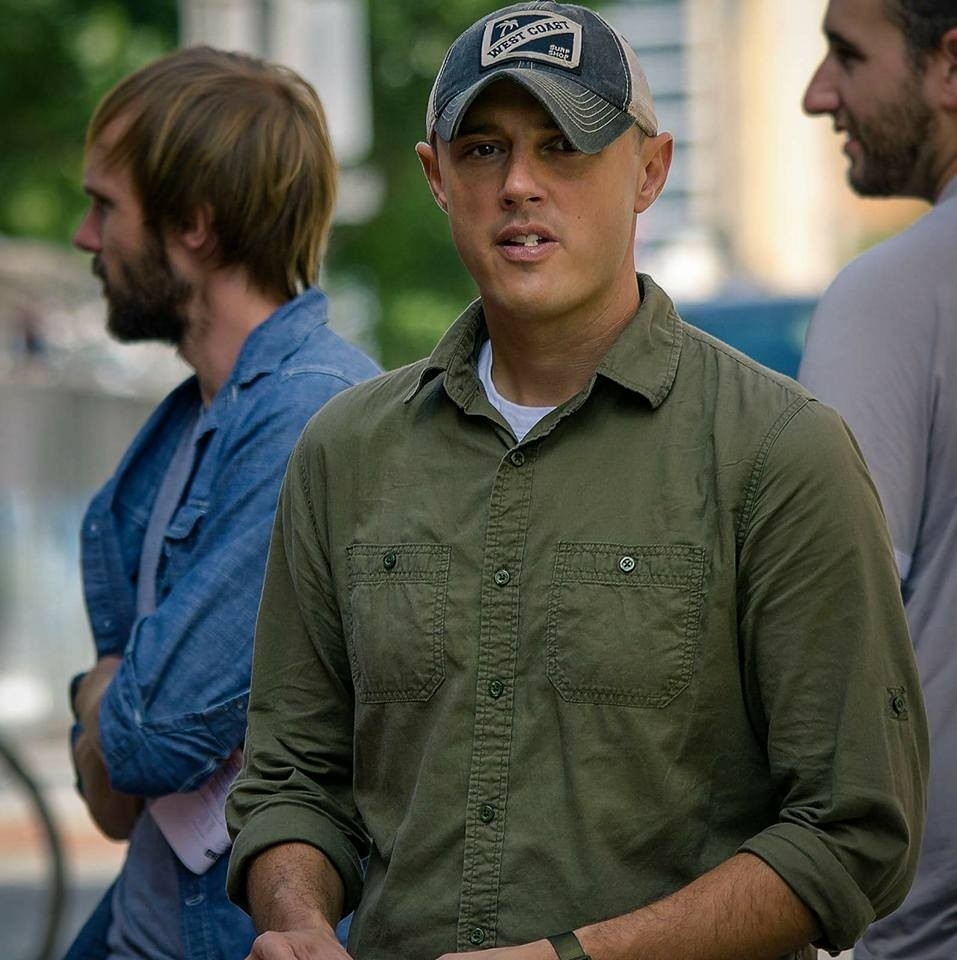 14) Last but not least, what other projects can you tell us about? What does the future hold?
Ah, there are several things in various stages as there always are. But VIGILANTE with Scott and Will, I'm hoping that's next or coming up here soon. The SINNERS AND SAINTS sequel. I've got one called RETIREMENT PLAN that you wrote a little about, I think that's coming together with some great people here. There's one called THE GROOMSMEN, one called SALVAGE. There are several things. I've been keeping really busy. Busier than ever before even here lately. But it's all just really one day at a time. I guess we'll see.  
Thanks again Chad! It's always great to talk movies with you. Until next time! All the best!
Thank you man. It's always great to chat. I look forward to the next one! 
To keep track of Chad and all of his upcoming movies, follow him on his official Facebook, Twitter and Instagram pages!