(Original Publication Date: March 7th, 2019) By: John M Jerva
Last November, action fans were treated to a rousing independent action-thriller titled OUTLAWED which starred former Royal Marine Adam Collins who has since become a professional stuntman and now action star and filmmaker On a limited budget, Collins, along with co-director Luke Radford,  crafted a wonderful homage to the action films of the 80's and 90's while injecting some current bad ass properties as well. The film took the world by storm and has since seen a successful DVD release and is now streaming on Netflix. When it comes to action, Collins is the real deal having served as a commando in the Royal Marines while serving two operational tours including Afghanistan. Now, he is taking the film industry by storm and is about to go into production on his latest endeavor titled HOOD: A LEGEND REBORN which will be a fresh and exciting new take on an old legend.
Adam was gracious enough to sit down with me and talk about OUTLAWED as well as his experiences in the Royal Marines and working as one of Hollywood's top stunt performers in films like TRANSFORMERS: THE LAST KNIGHT and AMERICAN ASSASSIN. For Adam, the sky is the limit and the future is bright so sit back , relax and enjoy my exclusive interview with Adam Collins. The outlaw has arrived!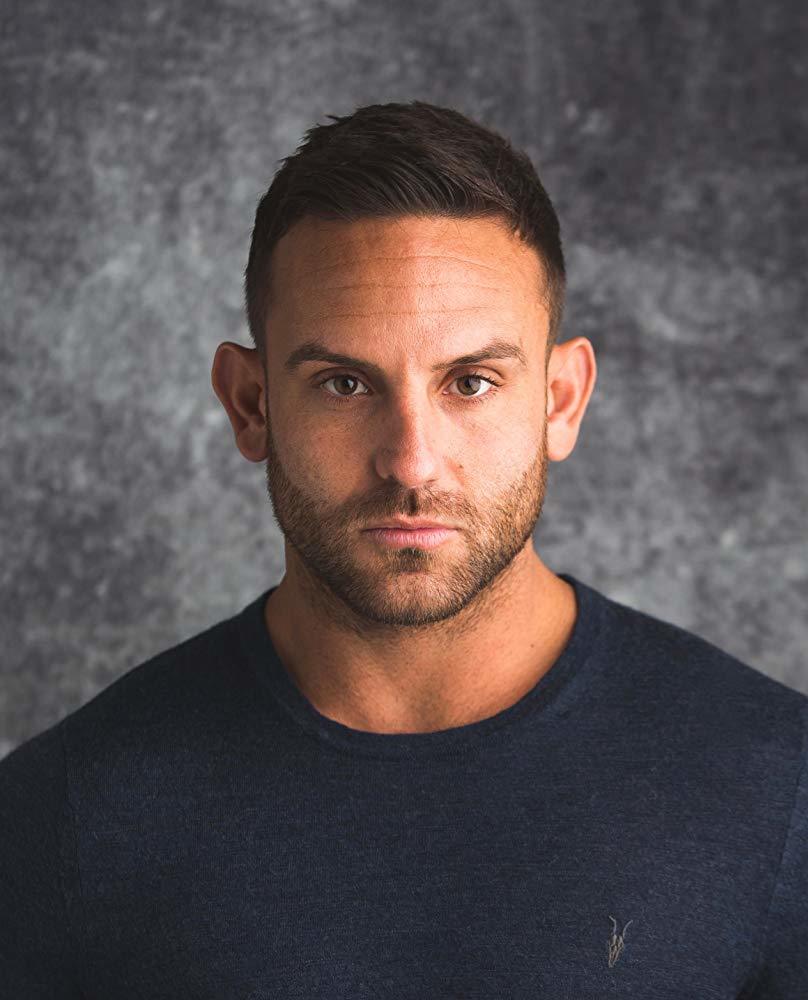 1)    Hi Adam! Thanks for taking the time to chat. Before we talk about the film Outlawed, I was hoping you could shed some light about going into the Military and what led you to and what led you to make the decision.
Two things I had always wanted to be as a kid, one be a stuntman and two, be a Royal Marines Commando. I remember going to a friends house one day when I was very young and he had a poster on his wall of the Royal Marines. Two guys in combat with a huge explosion behind them, I thought, that's what I wanna be when I grow up. I chose the Royal Marines because I knew it was one of the most well respected and elite fighting forces in the world and that is something I aspired to be a part of.
It has become a huge part of my life and made me the man I am today. When I joined I was not mentally prepared and struggled adjusting from a civilian to a soldier. But I was not willing to give up. The Marines breaks you, and then builds you back up with the attitude and mental strength required to earn the coveted green beret. It was without a doubt the best decision of my life to join the Royal marines. Had I not have done that, I would not be doing what I am today. The Marines gives you the ability to believe in yourself and to be willing to face any challenge no matter how much the odds are against you. I think that applies to all aspects of life and I am very proud to have served. It is something I would recommend to anyone.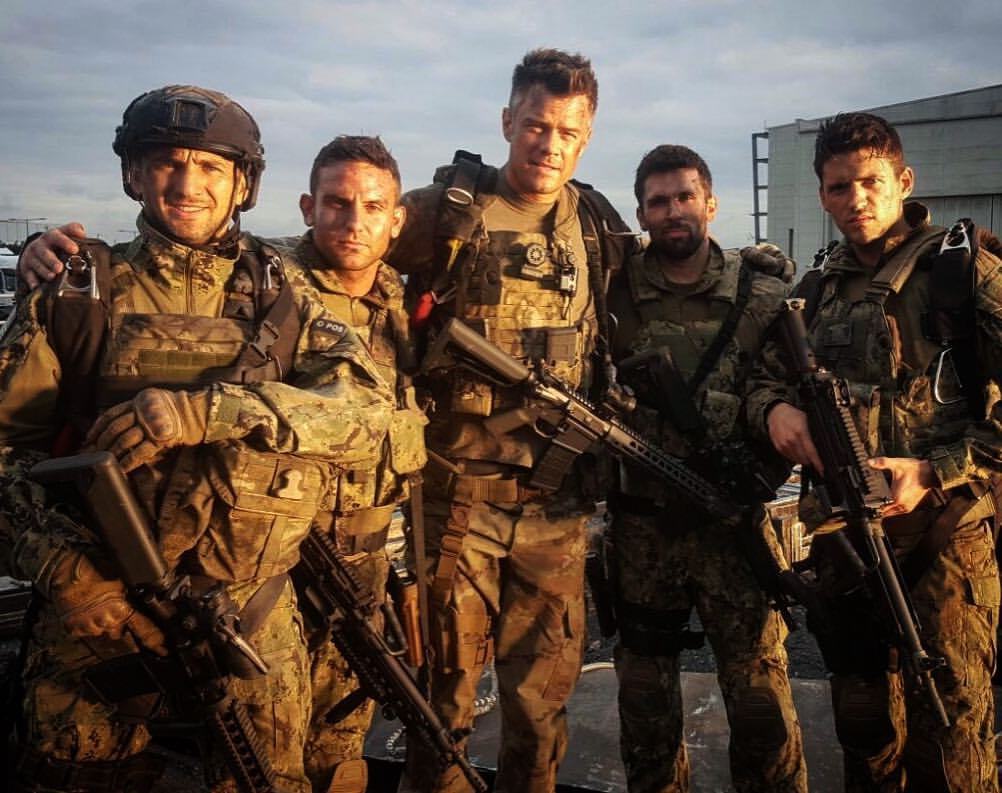 2) When you got out of the service, you became a stunt man. How did you choose that career and what has been the most rewarding aspect of it?

When I was a kid, I used to watch Hollywood's greatest stunts every Saturday afternoon with my old man. I said then, that's what I want to do when I grow up. Aside from the Marines, it is all I have ever wanted to do. I have been obsessed with action movies and training in martial arts since I was old enough to walk. I think I have been inspired to have a career in films from the great action heroes of the 80's and 90's.
3) Now lets talk about Outlawed. How did you come up with the idea for it?
I wrote the original script after leaving the Royal Marines. I was working off the coast of Somalia on commercial vessels, protecting them from pirate attack groups and hijackings. Whilst on board one tasking, I had a lot of downtime and decided to write the screenplay for an action feature. Frustrated with my acting agent, I decided to take it upon myself to write and produce a film with the type of character I wanted to play. The script was then further developed by my co-director, writer and editor Luke Radford.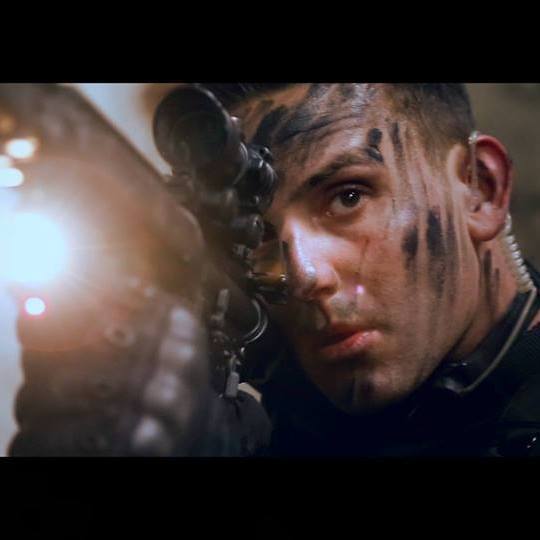 4) You helmed and penned the picture with Luke Radford. How did directing and writing the film come about? What were some of the challenges in doing it?
When making a film with no budget, the challenges are countless. Trying to organise and coordinate so many people with so many moving parts, with no funding was almost impossible. That's why the film took so long to make. Over 6 years from when I wrote the initial screenplay to completing. Keeping people motivated over such a long time was very tough, but with the help of some amazing cast and crew members, we all managed to pull through together. Baring in mind, this was the first time we'd ever attempted to make any film at all and I had not been to film school or received any training. It was a huge learning process and a real journey filled with many ups and downs.
5) You play the role of Jake who is also a member of the Royal marines. Talk a little about him and besides the fact that he is a Royal Marine what other characteristics does he have that you do. What's different?
Jake is someone who goes through several traumatic events throughout his life and career that lead him on a downward spiral. Fighting with his own demons, he eventually succumbs to them. Its only when his childhood sweetheart comes looking for help, he decides to pick himself back up and do what is necessary to help her find justice.
I cannot compare my own self or life to Jake as he is completely fictional and to do so would be misleading.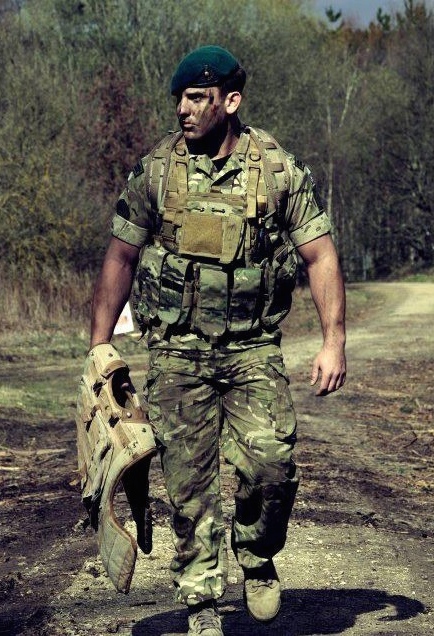 6) You shot the film in your hometown of Nottingham, England. How did that come about and how awesome was it to showcase your town to the world?
We shot in Nottingham purely because we felt that there is a lot of undiscovered talent within our local community. We wanted to offer a platform where people could come together and collaborate to showcase their abilities on screen. I always intended to push for general release and therefore do justice to those who gave up so much free time and put in so much effort to support us. Nottingham is filled with many beautiful sights and incredible architecture. I feel that we managed to show that off as much as possible and even feature the cities most iconic building with the final showdown at the end of the movie.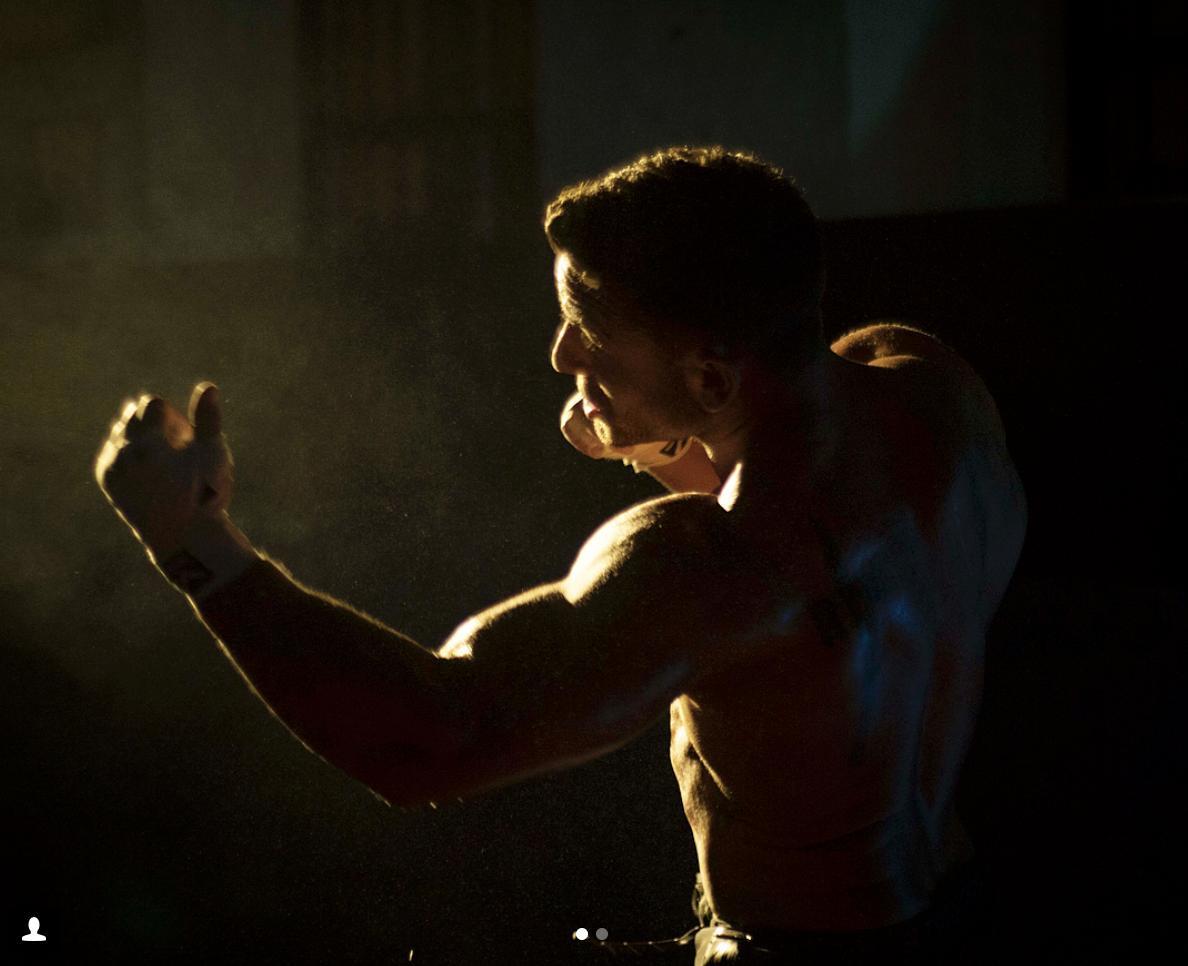 7) You have a great cast which include Jessica Norris, Andy Calderwoood and Ian Hichens. How did you get such a great cast and how was it working with them?

The cast were people I had met at the actors workshop in Nottingham when training as an actor. Other members were friends who I knew had experience with screen acting and I knew that working with them would be fun, and it was. 
8) You shot Outlawed with a modest budget. How were you able to capture some awesome action set pieces with what you had? 
Over my career I have made some amazing friends and contacts especially within the stunt industry. With those contacts and my own experience, I was able to put together some high production value action sequences. Based on the budget, or lack of and time constraints we were working under, I think the team pulled off some really great work to be proud of.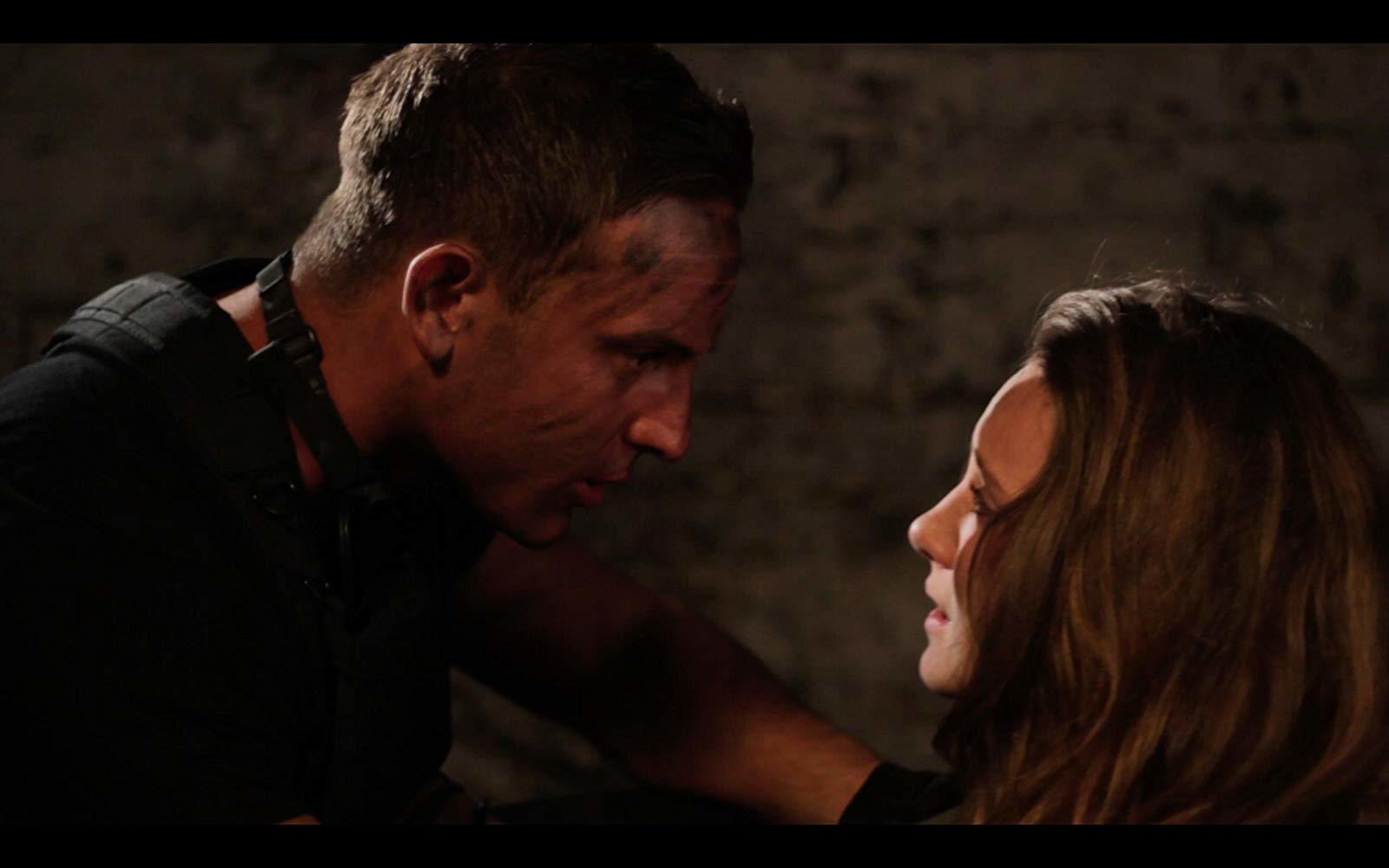 9) Lets talk about the action. The finale is worth the price of admission alone. What inspired you to create such an intense and exciting scene?
After many years of filming, we felt the audience and our supporters deserved an ending that would be memorable. I think as we progressed along our journey, we became more confident and knowledgeable as film makers, and were able to push for something a little more ambitious to close the chapter on the films journey. 
10) The film has a great throwback feel to the classic action films of the 80's and 90's. How important was it to get that across and what inspired you movie wise growing up?
We wanted to pay homage to all the old classic action movies we enjoyed as kids growing up. Our inspiration came from films like Die Hard, Hard To Kill, Speed and many others.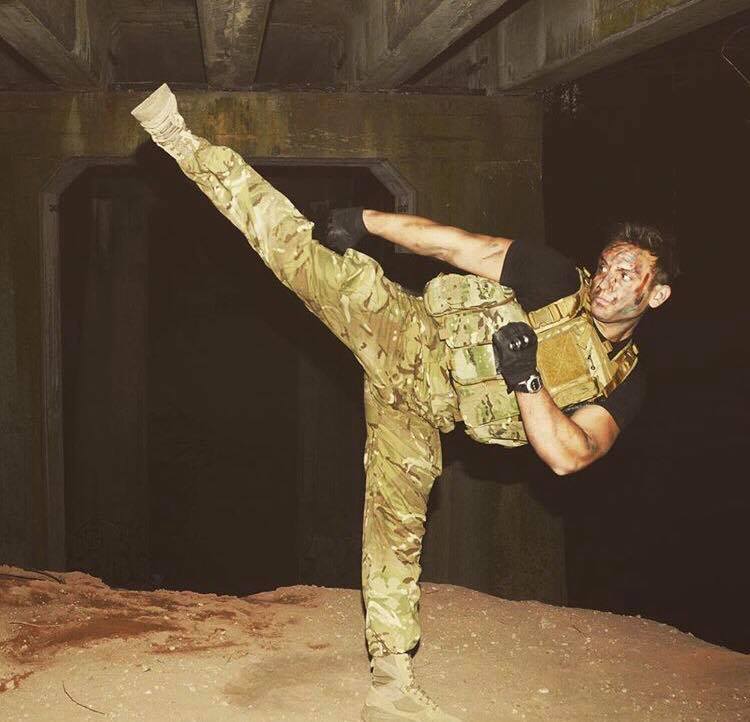 12) Talk about when the movie was acquired for release? How satisfying was it to know that your film would finally get seen?
Its been a very tough process but extremely rewarding. I always wanted to push for general release, but I never thought in a million years we would get international distribution. We were completely blown away. Two young guys running around a factory with some guns and a camera with no money or budget, and we got a film out there for the whole world to see. It was an amazing feeling and made the whole journey very worth while. It was proof that with hard work anything is achievable. 
13) Outlawed is a great first starring role for you. What do you have up your sleeve for an encore? Talk about what you're working on now.
I am currently in pre-production for a fantasy/action short film called 'Hood – A Legend Reborn'. It is a very different and brutal take on the Robin Hood story. More details on that will follow soon. On completion of Hood, I intend to move forward with my next feature and look towards getting financial backing to make something very special.  That script is currently in development, it is kind of a lone survivor meets Jason Bourne UK style!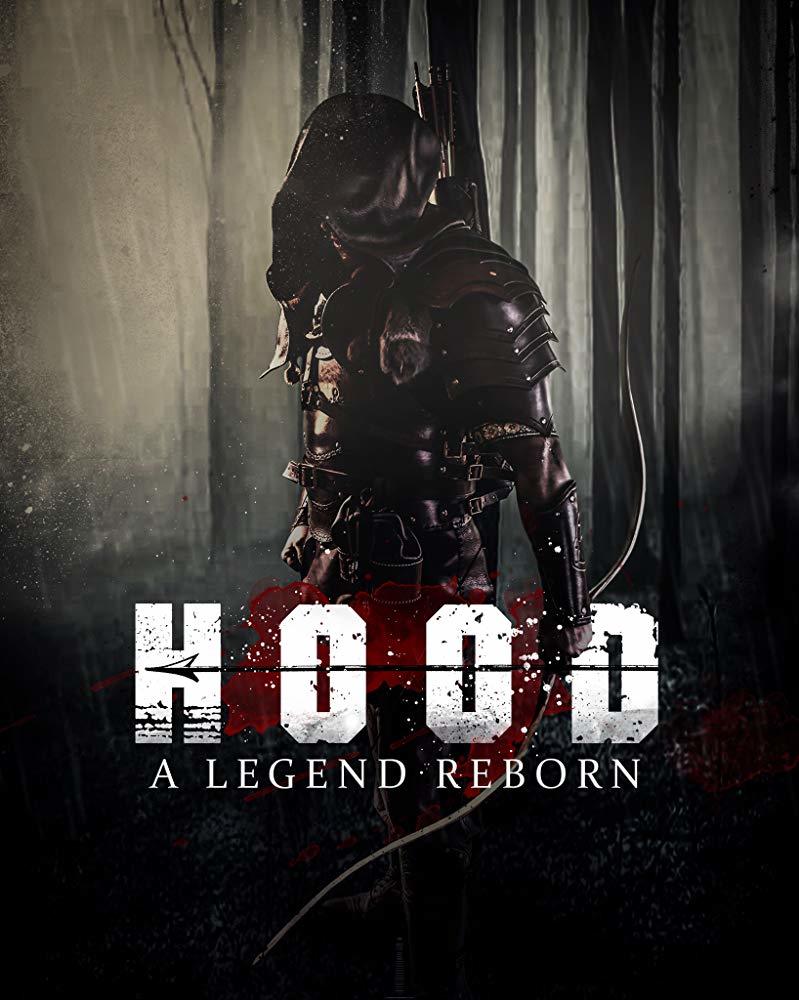 Thanks Adam for the great Interview! Check out my exclusive Action-Flix Approved review for OUTLAWED here: REVIEW: OUTLAWED is the Perfect Action Throwback and Ushers in a New Action Hero in Adam Collins

Follow Adam on his social sites for all the latest upcoming info on his projects:
Check out Adam in action in his official stunt reel!