By: John M Jerva
Earlier this year, a new breed of action star was born when actress/singer/songwriter MASUMI threw her hat into the action cinema ring as she starred in her first leading role in the bloody and hyper-kinetic action-thriller Yakuza Princess. MASUMI had never done action on screen prior to the movie but you wouldn't know it as she looked like a seasoned bad ass who takes on an army of killers when she finds out that she is the rightful heir to half of a Yakuza empire. The film, from director Vincent Amorim, was one of the best action films to emerge this year mixing stylized and stunning visuals with bone breaking martial arts action of the highest caliber.
In this exclusive interview for Action-Flix.com, MASUMI gives us an in-depth, behind the scenes look at the movie, her character of Akemi, leaning how to perform the action, fighting her real-life husband on screen and more!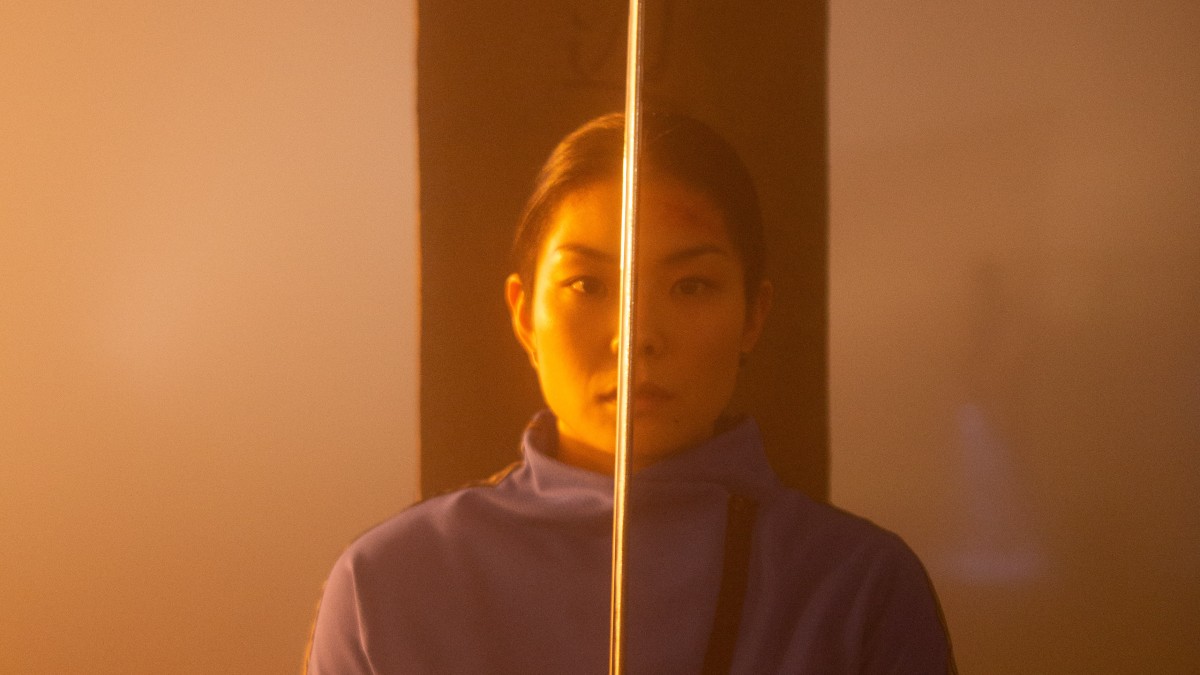 1) This was your first film experience. How did you get involved with the film? 
I had just started going to an Acting school that my husband (Kenny Leu) introduced me to. Three months into the school, I found out that Kenny's manager (Andrew Ooi) was at a meeting with Yakuza Princess's producer regarding another project, and happened to have spoken about the movie. Andrew, happened to have my self tape (was given by my Agent Sara at BRS/Gage days prior) at the time, and showed my self tape to her . I met with Shelling, the producer right away, following another meeting with a Japanese producer (Yutaka Tachibana) and turned in my audition tape for YP. Two week later I got the role! 
2) In Yakuza Princess you play the role of Akemi. Tell us about her and how does she compare to you? How is she different? 
When I first read the script, I felt like there were many similarities between me and Akemi. I was born in the US but went to Japan around 5 years old, always felt this feeling of not belonging in either countries. Always feeling a little misunderstood. Both my parents worked, so I know that latchkey kid life that Akemi goes through as well. Including the experience with the Tohoku Earthquake, I had to overcome many obstacles and fear, over and over, just like Akemi does. So I knew I wanted to play her right away. That being said, there's a lot of difference between us. For example, I have a lot of fire in me, but I go about my feelings in a more zen manner! lol 
3) This is one hell of an action movie and it looks like you've been doing on screen fighting for years. Talk about the preparation and training you did to look so incredible in the fight sequences. 
Thank you for such a kind comment! For one month we trained sword fighting, Martial Arts fights sequences, and Kendo. It was my first time doing martial arts and sword, but I was lucky to have my husband Kenny Leu with me, who is a long time martial artist to help me out with all of it! I worked with Action coordinator, Agnaldo Bueno and Ricardo Rizzo to patiently teach me all the moves, and went home to practice more with my husband and prepared for the acting scenes. I ended up doing about 90% of my own stunts, and I'm very proud of it!
4) Jonathan Rhys Meyers is one of my favorite actors. You two had such great chemistry in the movie. How was it work with him and what did you learn from him as an actor? 
 Jonathan had such an aura and an amazing instincts as an Actor, I was very honored to work alongside him. He always looked out for me from the beginning to the end. One of the things he said that stuck with me during the shoot was something like "Masumi, you'll always be beautiful. Go against it". And somehow that comment really helped me focus on connecting with my emotions without feeling distracted of how I might be looking in the camera. I also realized that although Jonathan has been praised for his looks, he doesn't lean on it. It was eye opening for me.
 5) Director Vincent Amorim has crafted one beautiful action film. How was he as a director and what was the biggest thing you learned from working with him. 
He's an immensely talented, warm hearted man. I was just so lucky I got to work with him. When I watched Vicente's work on Dirty Hearts and Motorrad, I knew right away that I was in good hands. But after we started shooting, I was certain this movie was going to be a good one. He knew exactly what shots he wanted and didn't waste time with attempting half baked ideas. 
He was precise with his feedback, but open to ideas I had for the character. I think what I learned from the process was to trust his vision and his direction. As an Actor I can over think my performance, and over analyze. But I learned the importance of leaving that in his hands, and for me to just focus on the character. We can be yellow, but what shade of yellow, that is up to the director to decide, Jonathan told me once!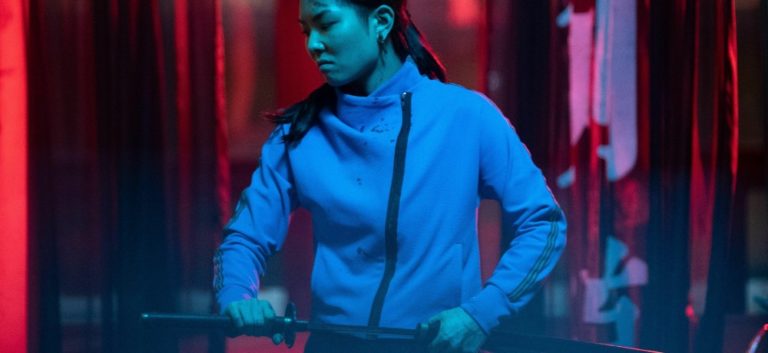 6) There's numerous fight sequences throughout the film. Which scene or scenes were the hardest to do and which is your favorite?
I'd say all the fight scenes were pretty tough to do, since they were all night shoots. For example, I love the karaoke fight scene because the set is beautiful, and I got to work with amazing Actors from Brazil. But performing a high round house kick over and over past 3 am, was a tough one! I never had an experience of needing to be flexible so late in the night before, so that was a challenge but it was also my favorite scene!
I also have to mention my fight scene with my husband, Kenny Leu. We found time during our off days to choreograph a fight scene together, where it ends badly for him (Laughs). We were so happy to know it made the final cut! Our first on screen time together.
Thank you MASUMI for an amazing interview! Yakuza Princess is now available on Blu-Ray & DVD from Magnet Home Entertainment!
HELP KEEP ACTION-FLIX.COM UP AND RUNNING! ANY AND ALL DONATIONS ARE WELCOME. THANK YOU FOR ALL OF YOUR CONTINUED SUPPORT!
Make a one-time donation
Make a monthly donation
Make a yearly donation
Choose an amount
Or enter a custom amount
$
---
Your contribution is appreciated.
Your contribution is appreciated.
Your contribution is appreciated.
Donate
Donate monthly
Donate yearly