(Original Publication Date: February 1st, 2018) By: John M Jerva
In Hollywood, there are those few actors who can truly say that they have done it all. They are the versatile actors who can make any type of film. From a rousing action film  to a heartfelt drama, this rare breed is one in a million. Casper Van Dien is certainly one of these actors. From his iconic role of intergalactic soldier Johnny Rico in the blockbuster Starship Troopers franchise to his turn as the king of the jungle in Tarzan and the Lost City, Van Dien is the go to actor for any role. He is not just an actor by any means. He is a producer, writer and director as well who has helmed such films as 2014's Sleeping Beauty. 
In Casper's latest action offering, Showdown In Manila, he teams up with international action stars Alexander Nevsky and Mark Dacascos for an explosive Expendables type throwback film which sees some of the most legendary action stars from the 90's team up for one film. 
With over 100 films to his credit, Casper is still going strong and he stops by to chat about Showdown In Manila, Starship Troopers and much more.
Here is the Exclusive Action-Flix.com Interview with Casper Van Dien!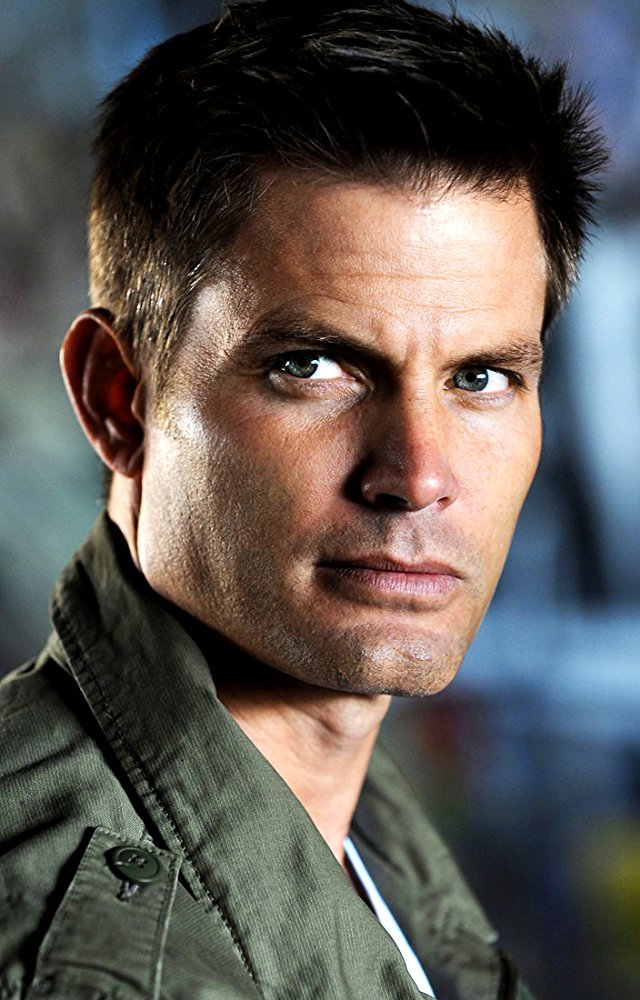 1) Thank you so much Casper for taking the time to chat, I have been a big fan of yours ever since Starship Troopers. Tell us how you got involved with Showdown In Manila?

Thank you so much for having me! Glad you liked SST. It was a blast filming that movie. I got involved with Showdown as soon as my good friend Mark Dacascos introduced me to Alexandr Nevsky.
 
2) You play the role of Charlie in the film. Tell us about him. How is he similar or different to you?
Mark initially told me that he had the perfect role for me. He said he felt like it was written for me. I have since questioned our friendship seeing how Charlie is so different from me, but I think we have similar senses of humor. 
 
3) How was it that you came to meet Alexander Nevsky. I have interviewed him before and he's great. How was he to work with?
Alexander is a pro. He is a powerhouse producer. He is also the biggest gentleman in the business.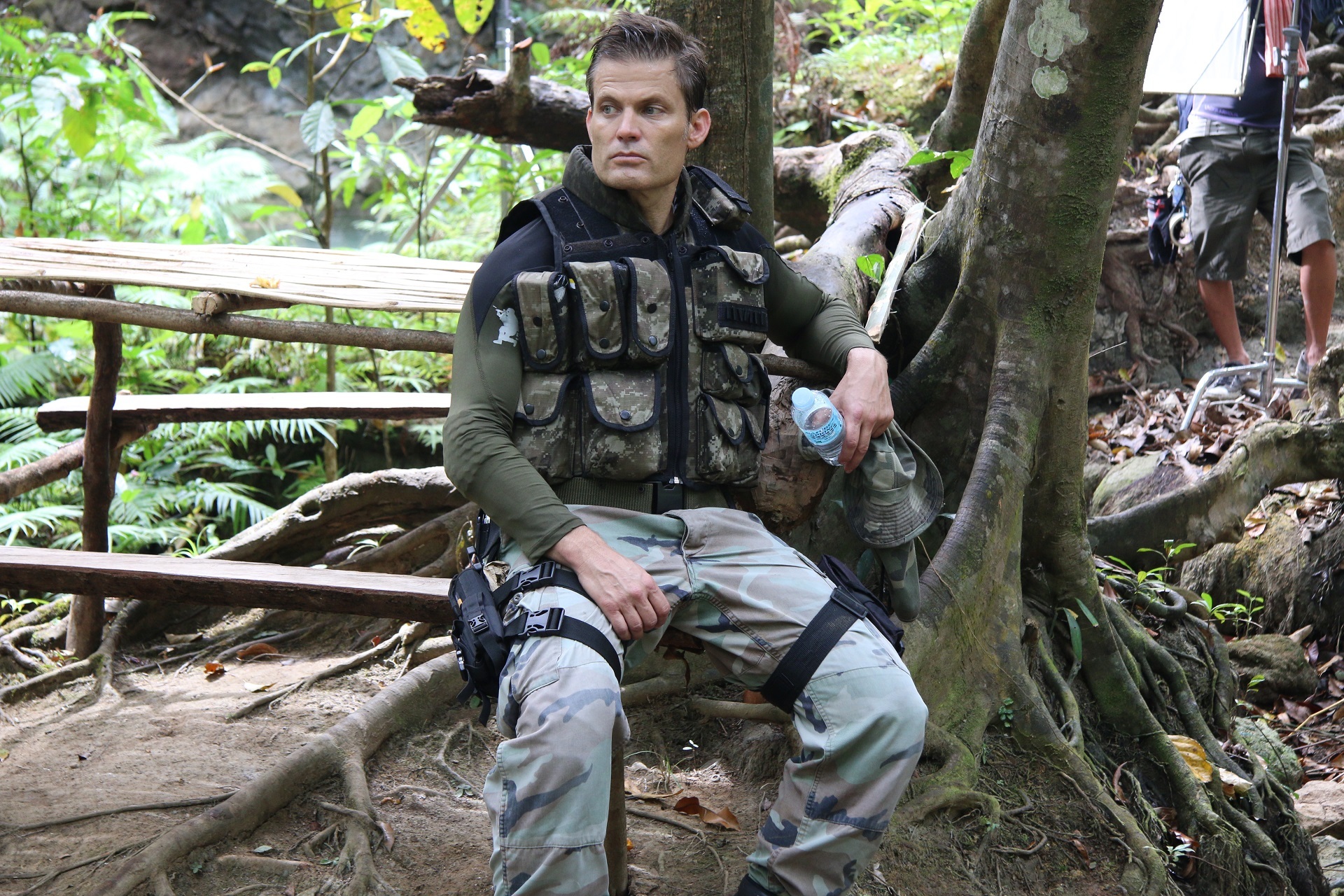 4) Mark Dacascos is a lgend and this was his first directing gig. How was he to work for? Tell us about the style of director he was.
Mark is one of my closest friends. I admire the quality of man he inspires me to be a better man. I loved working with him. Mark can do everything. Most people are a jack of all trades, but a master of none. Mark is a master of anything he tries.
5) This is a very physical role for you. Was there a lot of preparation that you had to do. What kind of training was there?
I feel that as an actor we have to always be prepared. I think Alexander and Mark hired actors they knew would be up for the challenge.

6)You star with some of the greatest action and martial arts stars in the business like Don Wilson, Cynthia Rothrock and Olivier Gruner. How was it to be on set with them and to kick some ass with them?
I am such a fan of their martial arts expertise and it is always humbling to be in the presence of that level of mastery.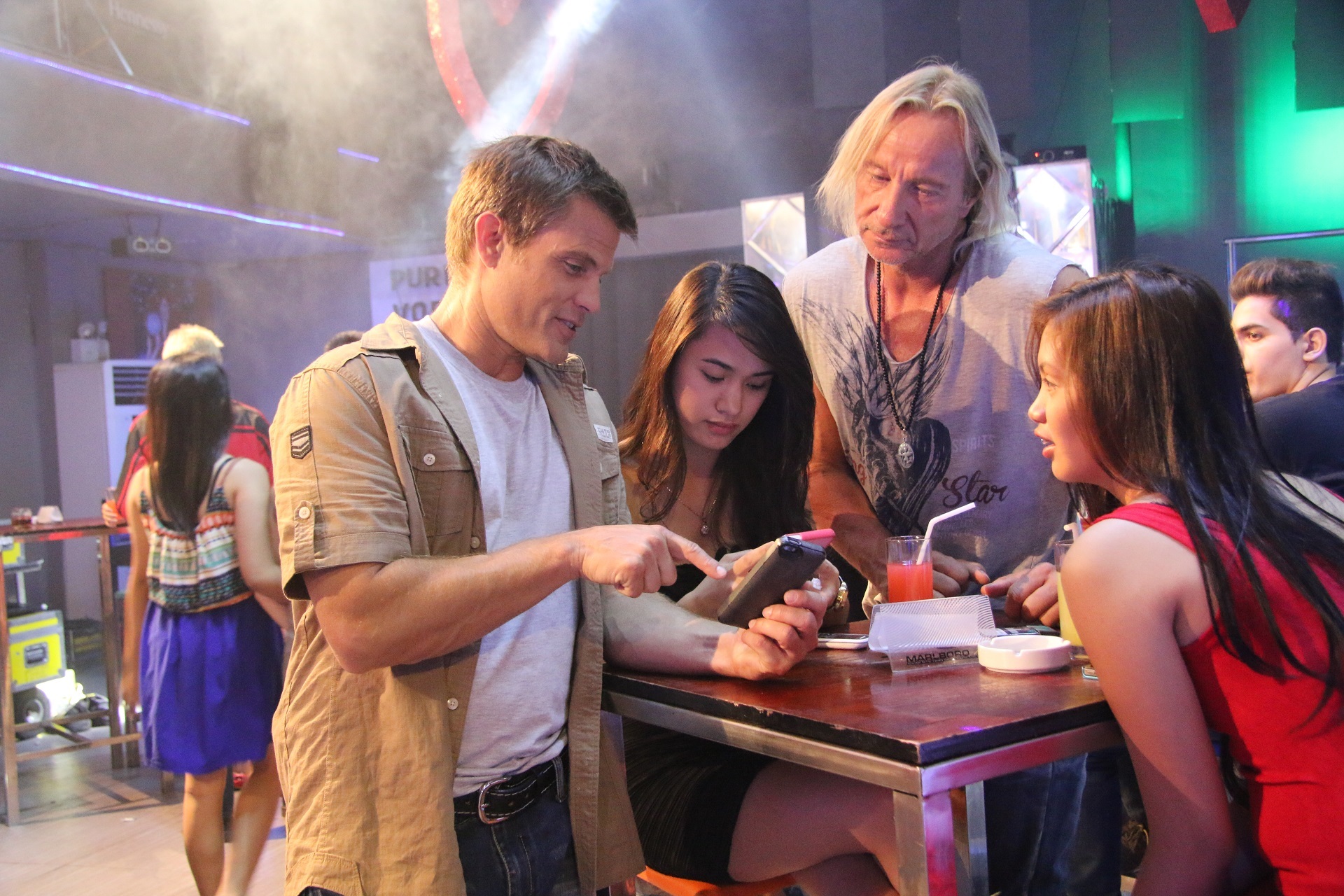 7) Tell us about some of the locales that you got to film the movie in. What was your favorite place?
I loved working in Palawan. Such a beautiful island. I got to go diving down there and it was amazing.
 
8) The ending was action packed and features a great firefight. How grueling was it to film the climax or any of the action scenes?
It was cool to be on set and watch all the actors rehearsing their fights. As always we all wished we had more time but that is the case on every film we work on.
 
9) You have done it all, from action to drama to comedy. Do you prefer one genre over another?
Personally I just love being on any set. It is when I feel most alive.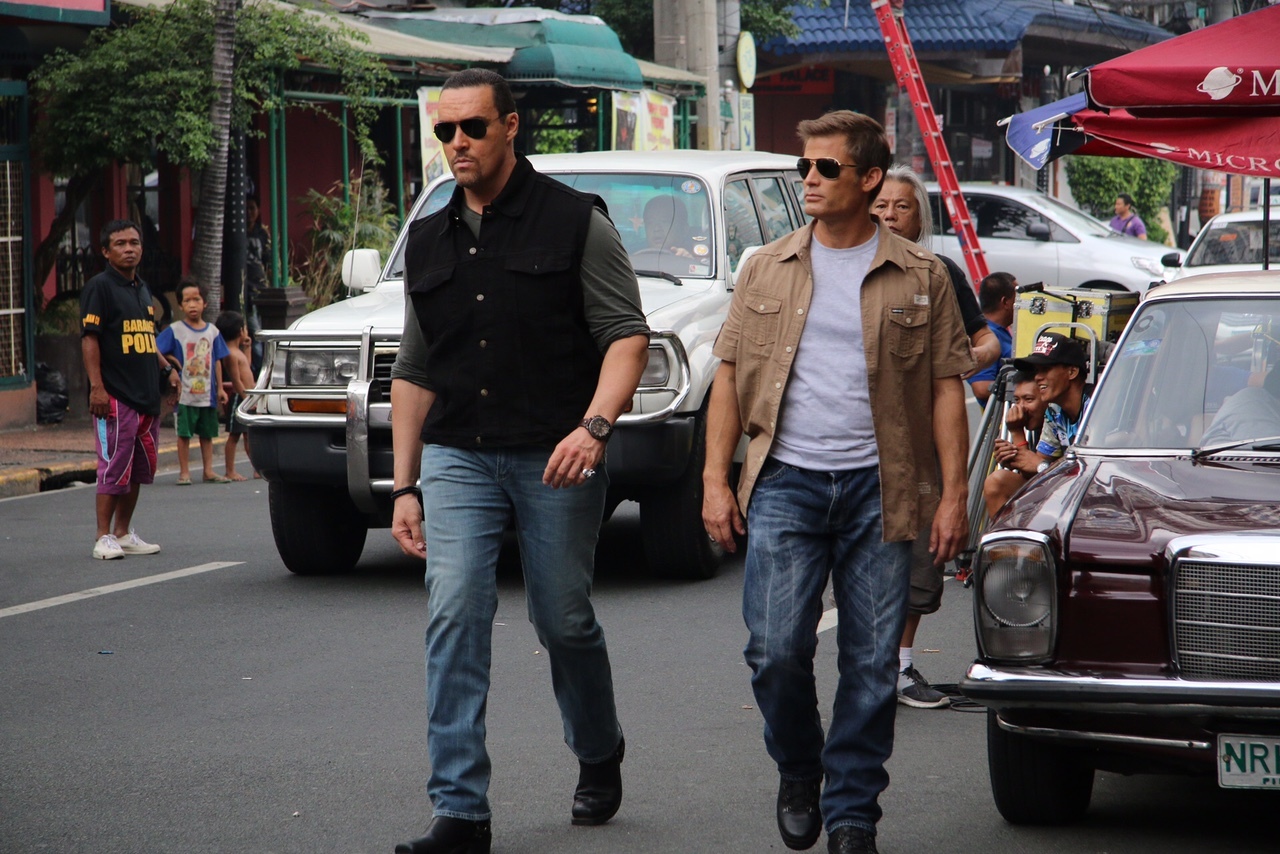 10) Since you have been in many action films over the years, could you tell us how the genre has changed from when you started. What's better or worse about it?
I think there is less rehearsal time on the smaller films. It makes it a little bit harder and it just means that you have to train before you get a film so that you are personally prepared for what ever they throw at you.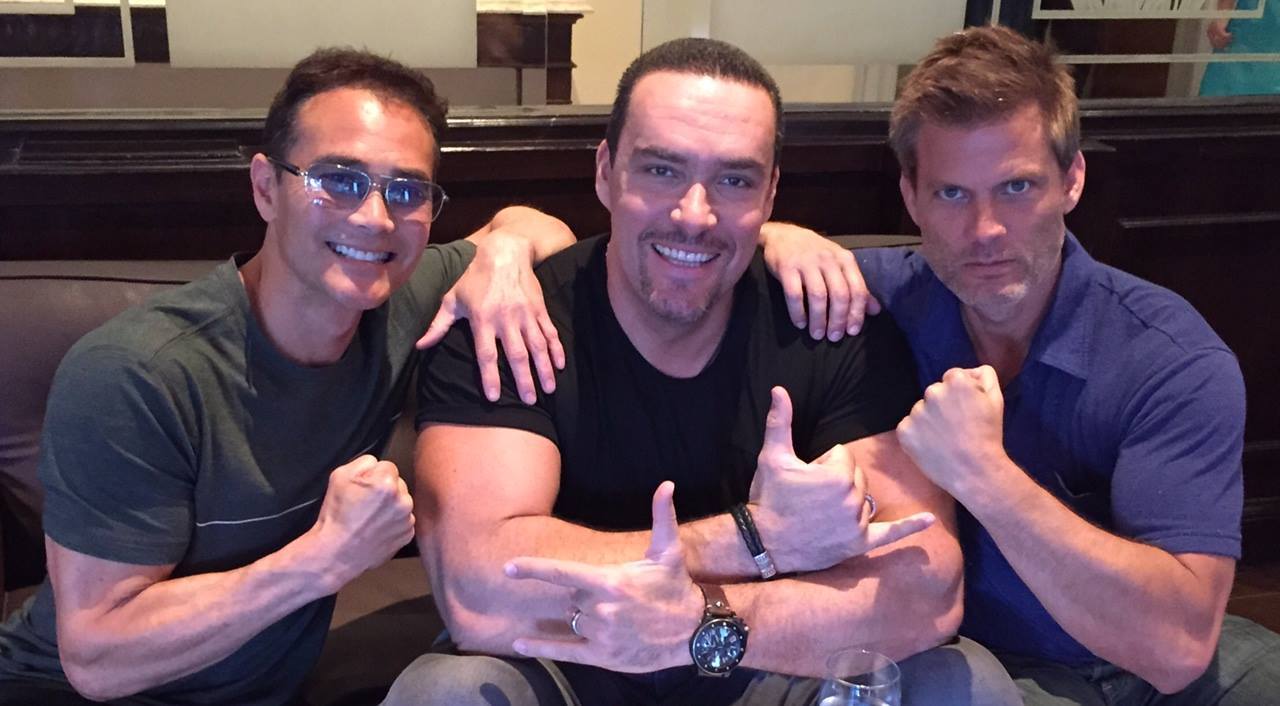 11) Since I have the opportunity to interview you, I wanted to ask you about Starship Troopers which I absolutely love. Tell us about the legacy that the franchise has left. Looking back now on it, how do you feel? Any plans for more Johnny Rico in the future?
I love being a part of SST. It has been an amazing journey and I would love to do more films or even a series. I also think Alexander would fit in the SST universe. So maybe he and I can do something like that together.

12) What other projects, if any, do you have cooking right now? What can we expect from you in the future?
I have Alita: Battle Angel coming out soon. I am also playing Jimmy Doolittle in Doolittle's Heroes.
Thank you Sir! I can't tell you enough how much I've enjoyed watching your films. Thank you so much for taking the time out of your busy schedule to chat.
Thank you. All the best!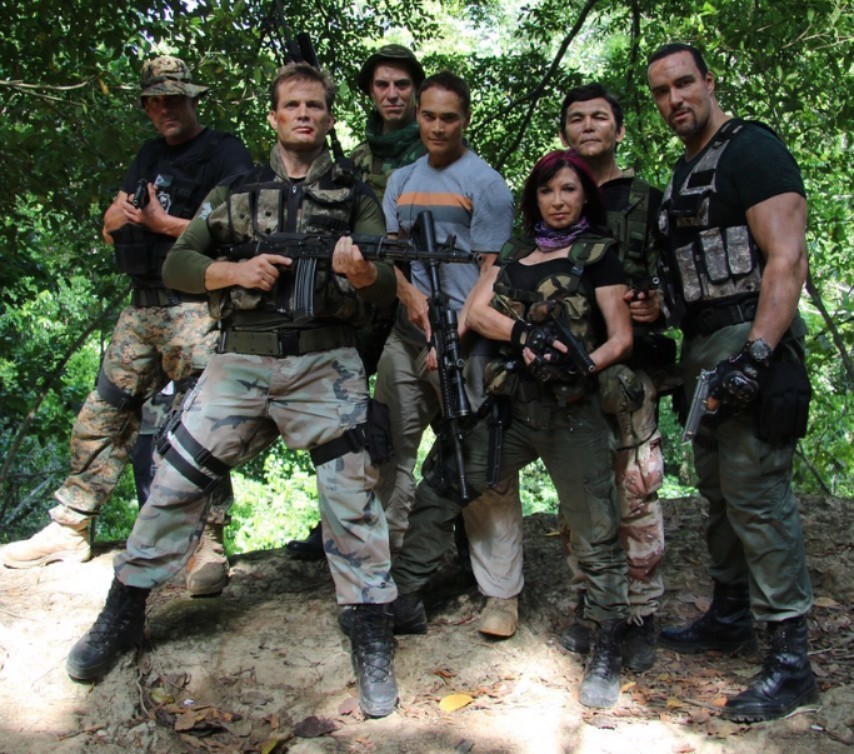 Showdown In Manila is currently playing in select cinemas and is available on all Digital Platforms and VOD!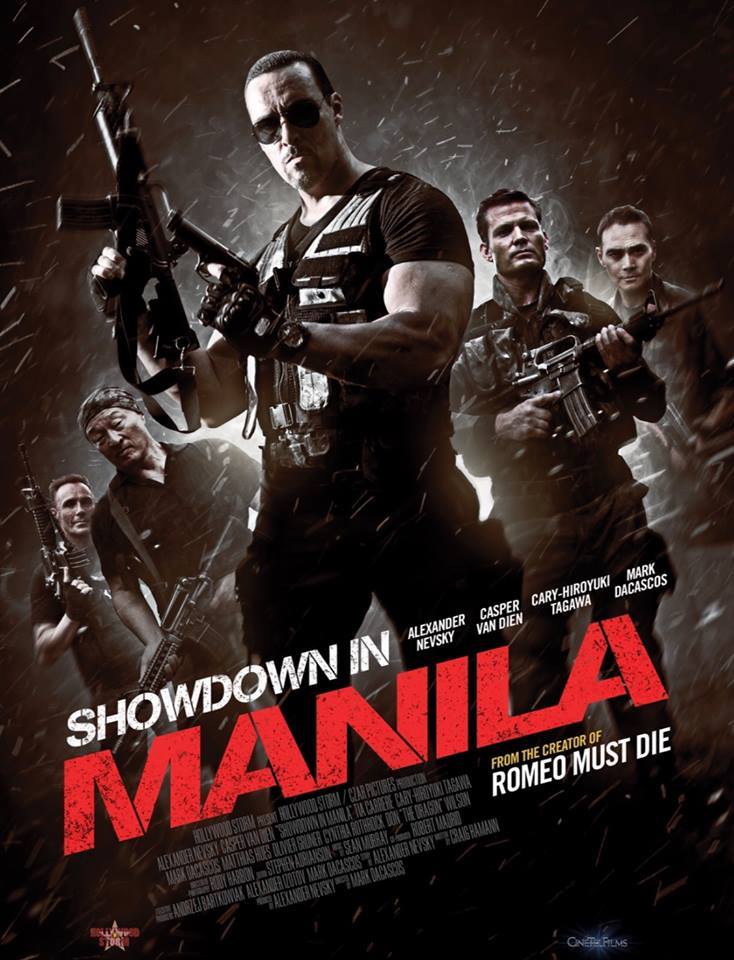 Official Trailer