By: John M Jerva
(Original Publication date: February 21st, 2107) In the last decade, William Kaufman has become the go to director for kick ass, independent action films. With such action-packed films as Sinners and Saints, Jarhead 3: The Siege, The Marine 4: Moving Target and last year's awesome Daylight's End under his belt, Mr. Kaufman is a fan favorite in the genre and he's not slowing down. It was my pleasure to catch up with him and discuss getting into the industry, working with such great actors such as Scott Adkins and Johnny Strong and talk about past and future projects. Here's the exclusive Action-Flix.Com interview with the action maestro himself, William Kaufman! Enjoy!!!!!!
Action-Flix: 1) Since this is your first interview with action-flix.com, I was wondering if you could give the readers a brief history about you. How did you get into the film industry and what made you want to be a director?
William Kaufman: "The long story short is due to my Dads job I grew up overseas and from a very young age I was running around with the neighborhood kids making super 8 movies. When I was a young teenager my father's work took us to Bangkok, Thailand where I went to the International School of Bangkok. During my senior year I got to work on some Hollywood movies that were being filmed there and was immediately hooked. That eventually led me to film school at the University of North Texas and into a career in special effects and the armory department for films. During this time, I continued to make short films and work in the commercial side of of the business as a director. After a couple years I ended up teaming up with a great group of Texas filmmakers for my first film The Prodigy."
AF: 2) I wanted to ask you about your first directing gig, The Prodigy. I enjoyed it very much when I saw it way back. How did that come about and what was the experience like?
WK: "It was very clear to me that if I ever wanted to direct I was going to have to take that opportunity for myself so I partnered with someone who would later be my leading man, his name is Holt Boggs and the two of us teamed up and wrote a script and it was designed to be our calling card. It was a film that could hopefully show off our strengths and hopefully give us bigger and better opportunities. It was a brutal and challenging journey, with terrible working conditions and worse pay… but with the support of our executive producer Ken Dundon and an army of awesome filmmakers we eventually delivered it to the screen."
AF: 3) I know you are from Texas and whenever possible you love to shoot there. Besides being from there, what else do you love about filming in the state of Texas?
WK: "Texas has been my home for the majority of my life. It holds a very special place in my heart, it's where I've chosen to raise my family and it's really a place to invest a lifetime in. You'll be hard-pressed to ever find more passionate, hard-working, and talented filmmakers anywhere else."
AF: 4) What other shooting locations have enjoyed being in and where would you like to film in the future that you haven't been to yet?
WK: "I've really loved shooting almost everywhere I've gotten to film. I loved both of my experiences in Vancouver & New Orleans and I am chomping at the bit to go back to work with the amazing team in Sofia, Bulgaria. As far as where else I'd love to go? Currently I have a project in development with producer/director extraordinaire Daniel Zirilli. Johnny Strong is set to star in it and it's called Savage. We will be shooting in Thailand. I can't begin to tell you how excited I am for that movie to come to life and have the opportunity to return to my old stomping grounds to make a movie."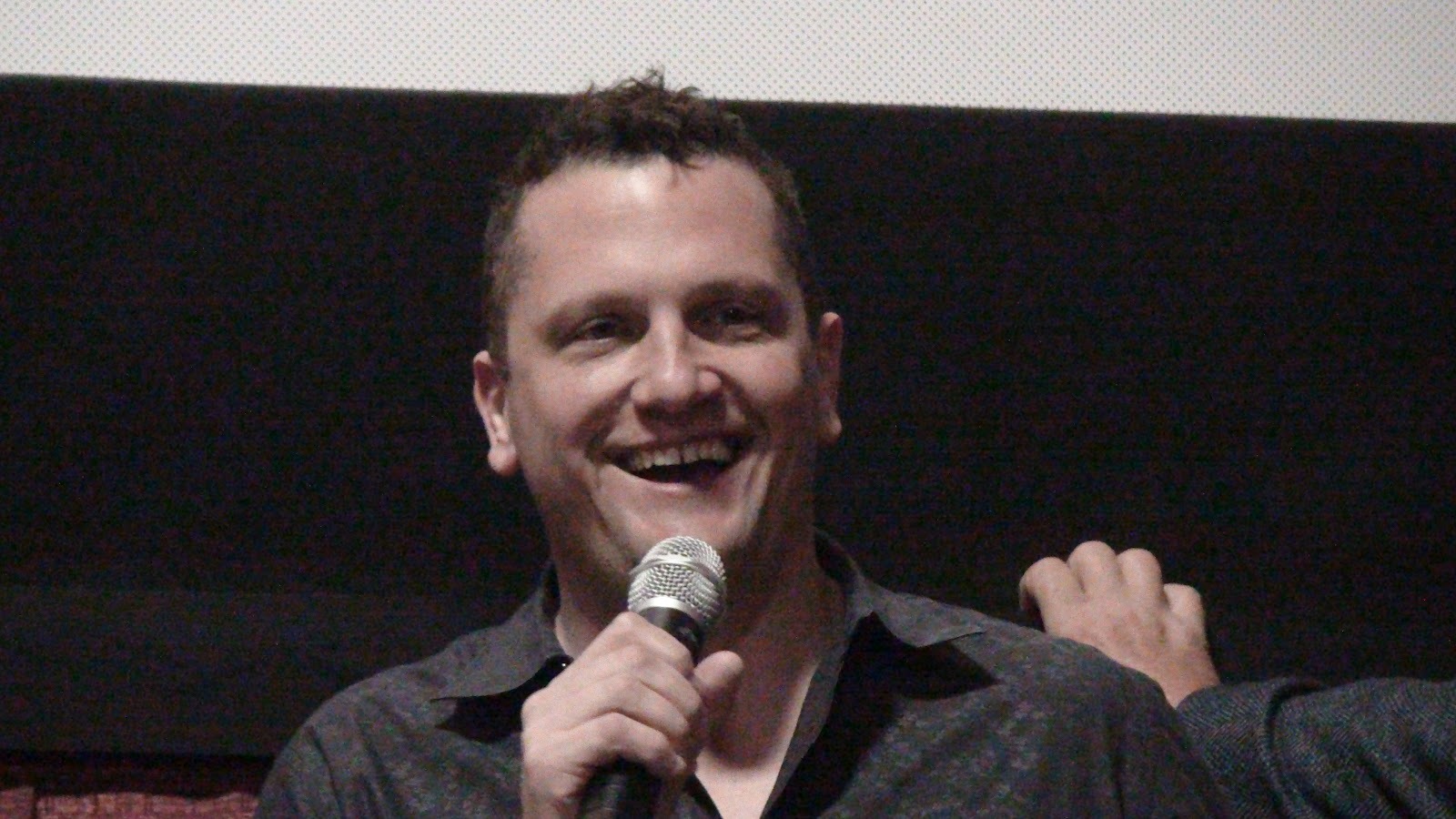 AF: 5) Throughout your career, you have worked with some great actors like Dolph Lundgren, Cuba Gooding, Jr. and Scott Adkins. What was it like to work with these guys? Do you have any good stories?
WK: "Cuba is an amazing actor and my last experience with him was a blast. He was super supportive, and he came to set every day smiling with a great attitude. He's super supportive and collaborative. Scott's a complete badass and really gets it and on top of all that he's just an all-around great guy. He's someone I count myself very lucky to call a friend."


AF: 6) What actor or actors would you love to work with in the future?
WK: "There are a lot of great guys to work with but with that said I'm really loving the guys I'm working with now. As I think you know Johnny Strong and I have several projects in development and Scott Adkins and I have a super cool project we are lining up to do together. With all that said Scott and Johnny and I have talked about doing a project with the three of us collaborating. Who knows, we'll see what the future brings.
AF: 7) You working with both Johnny and Scott?! That would be awesome! As everyone knows, Sinners and Saints is one of my all time favorite action films. How did that come about and what drew you to it?
WK: "Thank you, Sinners And Saints is one of my all-time favorites. I wrote it with a good friend of mine, actor Jay Moses, as kind of a nod to the films of my youth that made me want to make movies. An old-school, non-apologetic, testosterone filled thrill ride. My producing partner on the film, Mark Clark, had previously been one of the sales agents involved in THE PRODIGY and together we were able to put together the financing and arrange to shoot it in New Orleans.… Literally one of my favorite places on the planet: I loved making that film, the crew, the cast, the city… It was awesome!"


AF: 8) How did you pull off such incredible action sequences with a limited budget?
WK: "Well the short answer is limited resources inspire creativity. To do a film like that required a top-notch crew that was really invested in making the best film possible and they all made a lot of sacrifices. There were brutal filming conditions, low rent accommodations, crappy food and terrible pay… i think I'm starting to see a common theme here (laughs). Without that particular team, at that particular time, there is no way that film could've been done. I can't begin to express my gratitude to that army of filmmakers."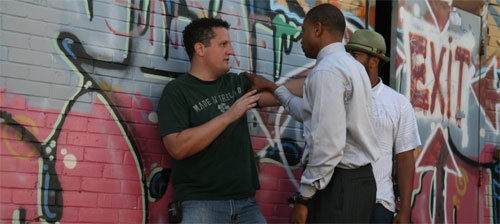 AF: 9) As I've mentioned, lead actor Johnny Strong is a great action guy! How did you two meet and what is it about him that makes you want to work with him?
WK: "We met after I saw him in Black Hawk Down and I hunted him down with the excuse that I wanted to use a couple of his songs in my film THE PRODIGY. That opened the door for us to begin a dialogue and for me to eventually present the script for Sinners And Saints to him. As he tells it he dug the script, took a look at The Prodigy, and said he saw potential…. the rest is history.
What makes me want to work with Johnny? That's easy, he's a bad ass actor, and quite honestly it all comes down to his work ethic, integrity and passion for his art. And those qualities are pretty rare in this business. And as far as why I think he so ideal as a leading man for action vehicles… Well in the Hollywood of today… a Hollywood that is filled with guys pretending to be tough guys, Johnny actually is one. This is a guy who lives and breathes his craft… Whether he's teaching MMA and Brazilian jiujitsu, or tearing it up on a CQB shooting range or hunting in the mountains for an elk for his winter freezer Johnny is the real deal. There just aren't many men like him left in Hollywood."


AF: 10) When I interviewed Chad Law last year, I asked him what makes you such a great action director.His response is that you get it. I couldn't agree more. You just seem to know how to shoot action! How do you approach it? Is it different for different movies?
WK: "Thank you so much, and hearing that also from Chad means a lot. He's someone I have a huge amount of respect for and love to collaborate with. For me what I think I bring to the table is to try and bring as much authenticity to the action as I can. I greatly prefer gritty visceral action because ultimately action is just a more PC way of saying violence. And violence as I see it is a scary, dark and ugly thing. And I think that reality raises the stakes for the story and it is what invests the audience emotionally into what's going on."
AF: 11) Lets talk about your most recent film, Daylight's End. I loved it and feel it's one of the best action films of the year. What drew you to directing that move?
WK: "Thank you again, Daylight's is my favorite film that I've made. I have always loved the apocalyptic genre when done well and jumped at the chance to play in that world."


AF: 12) It's gotten a great response from fans. Did you have a feeling that it would click with people the way it has while you were filming it?
WK: "Honestly, yes. I felt like we had something special from the start. I thought we had a really compelling story, a great cast and a production team that was doing an amazing job of delivering the reality of the world we were sharing."
AF: 13) What was it like for you to shoot in Dallas, Texas? Of course it's your home but what else is great about it?
WK: "I love Dallas and as I mentioned before I think we have a crazy talented crew & cast base to pull from. I'd shoot in Dallas as often as I possibly can."


AF: 14) Was there any huge obstacles in filming the awesome action set pieces in the film?
WK: "The real challenges were the stifling heat which was killer and dealing with the obstacles of filming a story in what's supposed to be an abandoned post apocalyptic Dallas in the middle of the hustle and bustle of a working city filled with 7.1 million people."
AF: 15) The Marauder scene towards the beginning of the film is one of my favorite shoot-outs. Was that a hard scene to film? What was the hardest scene to do?
WK: "I loved shooting that scene. As far as the direct issue of filming the action, the team and I have done so much of it that that aspect of the film went fairly well. Now with that said again, we were dealing with the heat, intermittent road closures and a couple hundred onlookers, so finding ways to film around that was challenging but with the fantastic support of the city of Mineral Wells where we shot it, I think we pulled it off."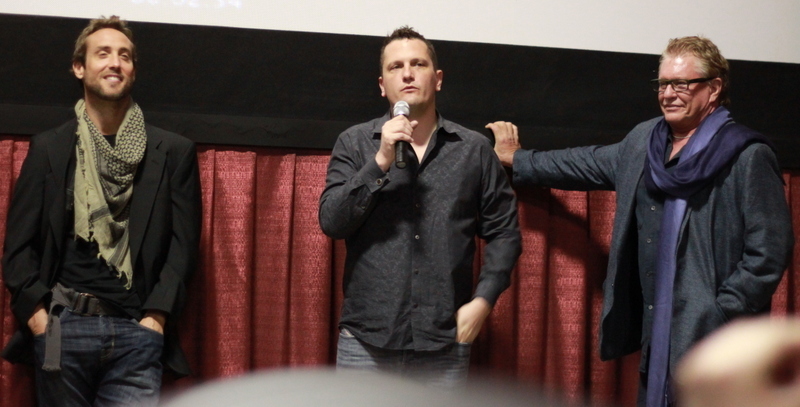 AF: 16) Is there anything about the film that you would have done different now that you've seen it?
WK: "Tell tell you the truth, no. I'm really happy with how it turned out. I love the movie!"
AF: 17) You have worked with both Johnny Strong and Chad Law a bunch of times now. What is it about you three that makes you such a great action trio?
WK: To borrow from Chad… these two "get it". They love film, collaborate really well and I think they're both super talented."
AF: 18) When I talked to Chad, I asked him about Sinners and Saints 2 and he said that you guys were developing it. Any new word on that project? I'm dying to know and can't wait for it!
WK: "When trying to hang onto creative control and making films outside of the studio system, it' is a long process. I think we've got a great script and we are getting closer. Should have some solid updates for you by the summer. Fingers crossed we'll go to camera later this year."
AF: 19) How about a sequel for Daylight's End. Will we see Thomas Rourke again?
WK: "I'd love to! I think there is many more stories to tell (laughs)."

AF: 20) I'm from Northeastern Ohio and Mike "The Miz" Mizanin grew up close to where I did. I'm a fan of his so what was it like to work with him on The Marine 4:Moving Target?
WK: "Mike is awesome, we had a blast making that movie. He always has a great attitude and works his ass off from the minute he shows up on set to the second we call wrap. Great guy… we try to get together ever time he comes to town."


AF: 21) I loved that film too and thought it was like one awesome firefight throughout the entire movie (laughs). How was it filming all those action scenes? Was it exhausting (laughs)?
WK: "Oh my God yes it was a beating. It was one long running gun battle. Thankfully I had a talented bunch of Canadians making it happen."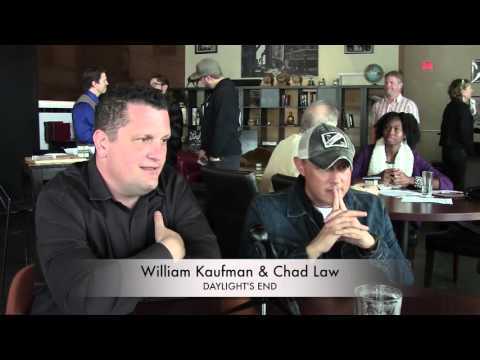 AF: 22) Lastly, can you give us a preview of any new projects that you are doing that I'm sure I will be promoting on the website? Any news would be great!
WK: Well I'm actually leaving at the end of the month for Bulgaria to work on a very cool European indie action film called Lazarat Burning. Besides that film as I mentioned I think we're really close on Sinners & Saints 2: Vengeance. Then like I said before, I'm teaming up with Johnny Strong again for a really cool action film called Savage that was co-written by Daniel Zirilli who will also produce. Trust me I can't wait to update you as soon as possible.
AF: 23) Teaming up with Johnny again is awesome! Can you tell us anything more about Savage?
WK: Absolutely, Savage stars Johnny and it's about a group of elite operators who go on a rescue mission on a remote island. When they get there, they discover something really savage and unholy that they weren't expecting and now must deal with that. We are going to film in Thailand sometime later this year. Like I said, Daniel Zirilli is producing the film and even co-wrote the film. That's all I can say on that project right now but it will not disappoint!"
Thank You Mr. Kaufman for taking the time to chat!
Next up for Mr. Kaufman is the European action film Lazarat Burning. The film tells the story about the Albanian drug village Lazarat and the war against the police. It stars Armand Assante, Gabriel Garko and Alexander Wraith.