By: John M Jerva
(Original Publication Date: September 12th, 2016) If you are a fan of action movies then you know who Chad Michael Collins is. Chad is best known for his role of Marine sniper Brandon Beckett, the estranged son of Tom Berenger's character Samuel Beckett, in the Sniper franchise. Taking over the movies from Tom Berenger, Chad first appeared as the character in SNIPER: RELOADED in 2011 that also starred original SNIPER star Billy Zane. Then Collins was back in the role in the fifth entry SNIPER: LEGACY in 2014 that saw him teaming up with Berenger and Dennis Haysbert.
Now Collins is back in the sixth and newest installment SNIPER: GHOST SHOOTER (Available now on DVD and Digital). He reunites with Billy Zane and Dennis Haysbert in which Beckett and Richard Miller (Zane) are ordered by Haysbert's The Colonel to protect a major pipeline that is under attack by radical militants. To make matters worse, Beckett and his elite team of snipers come under attack by a mysterious sniper who begins to take them out one at a time. 

Chad took some time out from his busy schedule to chat with Action-Flix.Com about the new movie and much, much more. Enjoy!
Action-Flix: Since this is your first interview with Action-Flix.com, can you tell the audience a little bit about yourself. How did you get into the film business and so on?
Chad Michael Collins: "Howdy, Action-Flixers! My journey into acting was a bit unconventional, as I moved to LA out of college to start a career in entertainment public relations. I tried a few acting classes a few years into my LA experience, and for a few years after that I casually played with auditions and studying, and got some early traction while also balancing the PR career. About 5-6 years ago, I started taking the acting career seriously, and have been building steadily ever since in TV and film, to the point where last year I left my office gig to focus on it full time."
AF: " How did you come to get the role of Brandon Beckett in the SNIPER series? Did you audition or did they come to you?"
CMC: "One of the first nice breaks I had as an actor was for the Sony/SyFy Channel film LAKE PLACID 2, playing a lead role opposite John Schneider and Cloris Leachman. The main Sony producer for that film, the great Peter Nelson, was also playing with the idea of re-launching the SNIPER franchise and thought I was a ringer for a young Tom Berenger. An origin story idea didn't work out, but they did reboot the franchise with me taking the lead with SNIPER: RELOADED, playing the estranged son of Berenger's elite sniper 'Thomas Beckett.' Three films later, 'Brandon' is still carrying the torch!"
AF: "Was there any pressure taking over the franchise from Tom Berenger? He was great in the first three and I remember seeing the first one in the theaters."
CMC: "Well, Tom is a hugely successful and award-winning actor, so of course there were big shoes to fill, but luckily the 'Brandon' character was an original, so there was some room to play and discover who he was and what he was going to be about. I remember seeing the original SNIPER film on TV and loved the movie, so it was a great full-circle moment for me to strap on the long gun and keep it going."
AF: "SNIPER: GHOST SHOOTER is the third film in the series that you have done. What is is about these movies that makes you want to come back and do more?"
CMC: "I think all of the SNIPER films I've been lucky to be a part of have turned out really well, with each one getting bigger and better. As an actor, I've always been the all-American soldier type, which I love to play. Most of my career I've been able to play a soldier, or a cop, or something similar, and I've always dug it. I've got a lot of family that served, and grew up watching GI Joe cartoons, collecting the action figures, and reading the comics, so it's been fantastic to be able to step into such acting roles. These movies are not only fun to shoot and be a part of, but it's also a chance to establish these soldiers as heroes and to pay homage to our servicemen and women, which I'm proud to be able to do."
AF: "It is a very physical demanding role.How much of your own stunts are you aloud to do? Have there ever been any mishaps while filming?"
CMC: "These films are very physical – the amount of action we pack into a 25-day shoot is incredible! I've always played sports and been pretty active, so I do enjoy doing the stuntwork, the fight choreography and all that. Luckily, the coordinators have always let me do about 90% of the stunts, and besides the standard scrapes, bumps and bruises, I've managed to keep all my teeth and bones intact over the years! I've been on the wrong end of a few stunts, and it's…not so fun, but every stunt crew we've shot with have been aces, and I've always lived to talk about it!"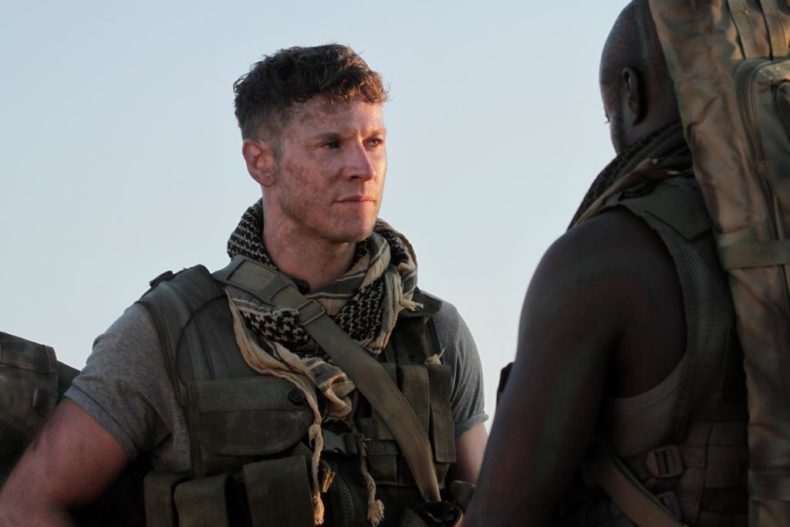 AF: "When you got the role the first time for SNIPER: RELOADED, what kind of training did you have to go through? Each time you start one of these do you have to go back to boot camp and train more?"
CMC: "I wish there was a boot camp, truly! But, unfortunately, there isn't too much extra time or budget to put all us "pretend" soldiers through the proper paces, so I do my best to be as ready as possible before I show up. I train hard to keep my body in good shape so I can haul around those heavy rifles and do the mandatory wind sprint takes on end; I watch documentaries and films about Marines and snipers, and read American Sniper on the plane overseas to the set last year; if I have time, I'll go and shoot at a range to get grounded in the gun play as well. Once I'm there, we are hitting the ground running, and you'll always find me glued to our military tech adviser on set, picking their brain every day."
AF: "You have worked with both Billy Zane and Dennis Haysbert twice now and even got to work with Tom Berenger in Sniper: Legacy. How was it to work with such great actors. Do you have any favorite moments you can share?"
CMC: "All of the SNIPER films I've been a part of have had great co-stars, and each bring their own special something to their roles. Between them, they've got close to a century of acting experience, so for an up-and-coming actor I've been able to learn a lot of things and elevate my game. Dennis has that voice, and makes the perfect Colonel and commanding officer; Billy is so naturally charismatic and funny that he gets all the zingers and one-liners; and Tom has lived the character for so long that he brings that gravitas and grit. I've had nice moments with each of the actors, on set and off, and each day I get to spend with them is like going to Actor Boot Camp!"
AF: "You mentioned in a conversation with me before that you are proud the way these films turned out being on a lower budget, and you're right! These films have more action then some major studio movies? How are you able to pull that off?"
CMC: "It's impressive, isn't it? So much action, so little budget! But that's a credit to the two directors I've worked with on these films, Claudio Faeh and Don Michael Paul. To be able to do 45-50+ camera setups a day and knock out, all of the crazy action shots, it's amazing, and these guys captain the ship."
AF: "How do you think you compare to your character Brandon Beckett? Can you tell us what are the similarities or differences between you and Beckett?"
CMC: "'Brandon' and I are similar in a few ways. There's definitely a sense of justice that he has, that white knight in him that needs to serve good and vanquish evil. He's good soldier – mostly – who follows orders and does his job efficiently and honorably. However, almost every film, he goes AWOL and defies orders to follow his gut on things, consequences be damned. He is his own man, who does the job as he sees fit, and he's usually well-served by those instincts. So, there you have it – a bit of a cowboy, a samurai, a knight, and a rebel…that's 'Brandon,' and all those things exist within me as well."
AF: "Now that you have done three of the Sniper films, do you think you have enough training to actually make in the military for real?"
CMC: "Ha, let's be clear about that: absolutely not! Between the scripts and the research I do on these incredible soldiers, I'm smart enough to know that what I'm doing is a Hollywood knock-off of the real thing. I'd like to think I'd survive boot camp, and almost pulled the trigger on enlisting back in my college days, but everyone should be aware of this major spoiler alert: as an actor, I don't have to actually be able to hit any target!"
AF: "It must be real exciting to travel to all these different countries to film the SNIPER films. What has been the best places you've seen so far?!"
CMC: "Each of them have been life-changing, but it's hard to not put South Africa on the top of the list, where we shot RELOADED. We were in Johannesburg just a few months before the World Cup came to town, and shooting near Nelson Mandela's compound. But we spent most of that shoot on safari on a reserve, and were hanging out with giraffes, zebras, warthogs, wildebeests and elephants all day. It was wild – literally!"
AF: "Why do you think military action films like the SNIPER Franchise are so popular with audiences worldwide? Why do they click so well?"
CMC: "I think, in general, that American military action films are so popular with audiences is because our armed forces are so entwined with our cultural identity as a nation. We won our independence through war, and for better or worse our military has always defined our country in so many ways. I think audiences like to get a glimpse into that world, through the eyes of our brave soldiers and veterans via films and television. Specifically, I think the SNIPER franchise plays well to a global audience because each film has an international feel and storyline to it; the stars of the franchise are on missions around the globe, on foreign soil, and often find themselves in conflicts that deal with current issues, like terrorism, or drone technology."
AF: "The newest film SNIPER: GHOST SHOOTER really out did itself with the action set pieces. You guys did a great job! There was so much awesome action that I couldn't catch my breath? Is there a lot of pressure to outdo yourselves from the previous one when you do a new one?"
CMC: "Thank you! Yes, there is an impressive amount of action in GHOST SHOOTER, on par with or beyond the previous films. Day after day, there are a lot of spent shell casings littering the ground! In many ways, these impressive guns and rifles are the stars of the movie, and I think that Sony and the directors are smart enough to put them on full display as early and as often as they can, and I know that shooting enthusiasts, armed forces veterans, and action film fans alike get taken for a ride with each and every film we make."
AF: "Your character Brandon Beckett didn't start out as a sniper but after Reloaded he became one. Have you been able to perfect your skills at shooting because of training and doing these films?"
CMC: "Ha, what skills?! I'm kidding. I'm no crackshot, that I'm aware of. But I grew up in the countryside of upstate New York, where I was given the training and taught to have respect for guns, and did my share of target shooting and a little deer hunting with rifles and shotguns. In LA, I hit the indoor shooting range every so often with friends and hobbyists, but accessing long-range sniper rifles is a bit trickier when a production company isn't supplying one for you! I've definitely picked up on techniques via these films that have certainly helped improve my accuracy, but I'm no Chris Kyle, that's for sure!"
AF: "Can you tell people who haven't seen Sniper: Ghost Shooter what it's about and what can they expect from it?"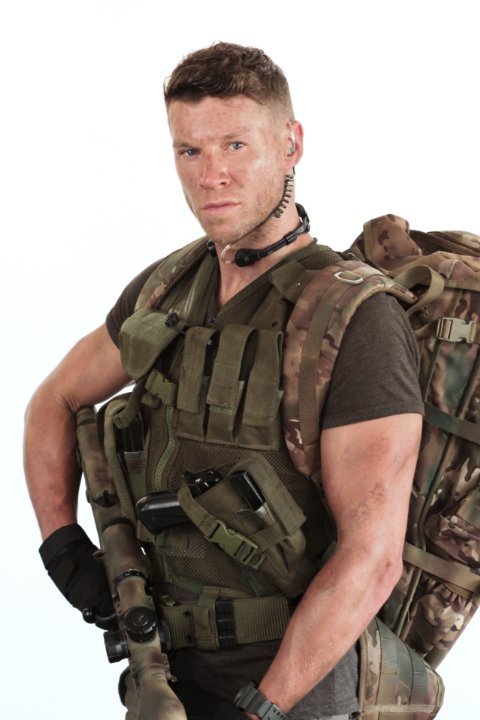 CMC: "GHOST SHOOTER is a fast-moving shoot 'em up that follows our elite sniper team as we track down a group of terrorists looking to sabotage a priceless eastern European gas pipeline. We find ourselves working with drone support, and that's when things start to go haywire with our mission, and we have to sort out possible internal intel leaks as well as protecting precious assets, all the while ending the terrorist threat. It's a thrill ride with lots of firepower, explosions, fighting, and epic locations – the Black Sea coast, a 10,000-ft alpine mountaintop, and even the heart of Istanbul, Turkey. Audiences can expect a lot of what these films are known for: one shot, one kill!"
AF: "You mentioned that you will be doing another Sniper film soon, which made my day by the way! What can you tell us, if anything, about it?"
CMC: "Yes, we plan on shooting another SNIPER installment this fall, possibly for a 2017 release, but I don't have any details I can really share at this point. But I'm sure that the next one will see our heroes in a completely different corner of the world, doing what we do best!"
AF: "What other projects are on the horizon for you. I saw that you did what looks like a supernatural western called HOWLERS which looks really cool. Can you elaborate on any of that?"
CMC: "Yes, it's been a great year full of fun projects that I've been able to play on, and HOWLERS was one of my favorites. It's an indie action-horror film about an old West werewolf slayer who gets transported to the present to finish off a pack of bloodthirsty lycans terrorizing a small town. Its got a ton of action, with hand-to-hand combat, lots of shooting, and even swords and axes…silver-tipped, of course. It's got all the requisite blood and gore, but its funny too – playing a character from the 1860s who comes across cell phones and pickup trucks in modern times, there's going to be some funny moments. The director/writer Josh Ridgway put together a really fun movie that feels like a John Carpenter throwback, and I'm excited for it to be released in 2017 sometime. Sean Patrick Flanery is also in it, and he's hilarious!
I'm also starring on the new digital horror series Freakish this October in a recurring role, about teens trapped in a high school after a chemical plant explosion who are besieged by mutant, flesh-eating freaks. I play a character that shows up towards the end of the series from the outside, post-catastrophe world, who could be the kids' savior…or have something else in mind."
Thanks Chad for a great interview and I look forward to talking with you again!
Remember SNIPER: RELOADED, SNIPER: LEGACY, and the new SNIPER: GHOST SHOOTER are all available now on DVD and Digital!
Check out the trailers to all 3 action-packed titles!
SNIPER: RELOADED