By: John M Jerva
(Original Publication Date: April 15th, 2017) International action star and first time director Alexander Nevsky has been making action flicks for two decades now. The imposing figure has been called the Russian Arnold Schwarzenegger but he is much more than that. Starring in such action flicks as Moscow Heat, Treasure Raiders and the Expendables type ensemble film SHOWDOWN IN MANILLA with action greats Don" The Dragon" Wilson, Cynthia Rothrock, Casper Van Dien and Olivier Gruner, Nevsky is a pro at the game of action and he is just getting started.
Nevsky is back with his latest action offering BLACK ROSE which he also produced and directed for the first time. He teams up with action leading lady Kristanna Loken in a tale about a Russian police officer who arrives in America to track down a brutal serial killer with the help of a police profiler.
In the second BLACK ROSE interview with Action-Flix.Com, Alexander talks to me about his new film as well as directing for the first time and working with his co-stars and what we can expect from BLACK ROSE!
1) Action-Flix: What Can you tell us what it was about Black Rose that drew you in and made you want to do it? 
Alexander: It's easy – I created a story for "Black Rose." It's an original script and I developed this project as a starring vehicle for myself. It was made through my production company Hollywood Storm which is based in L.A. but has a division in Moscow (we shot in both cities).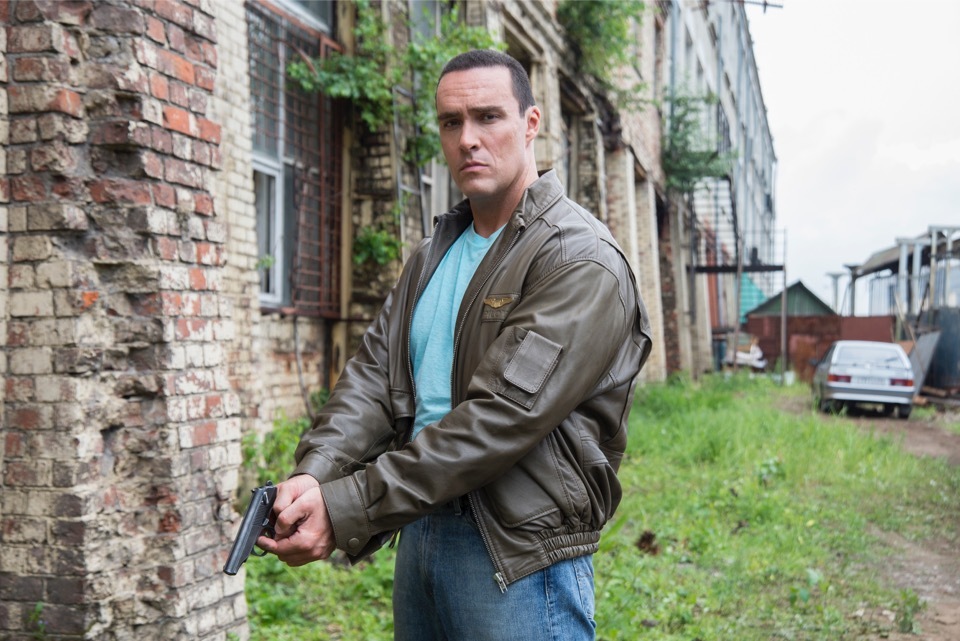 2) Action-Flix: Tell us a little bit about your character in the film. You play Russian Police Major Vladimir Kazatov. What can audiences expect from you role?
Alexander: Think of Terminator, Dirty Harry and Crocodile Dundee wrapped up all together – that is my character Vlad Kazatov. He's tough and fearless but he's also a very good man. Audience should expect him to shoot bad guys first and ask questions later. He has a very big gun for that (Laughs).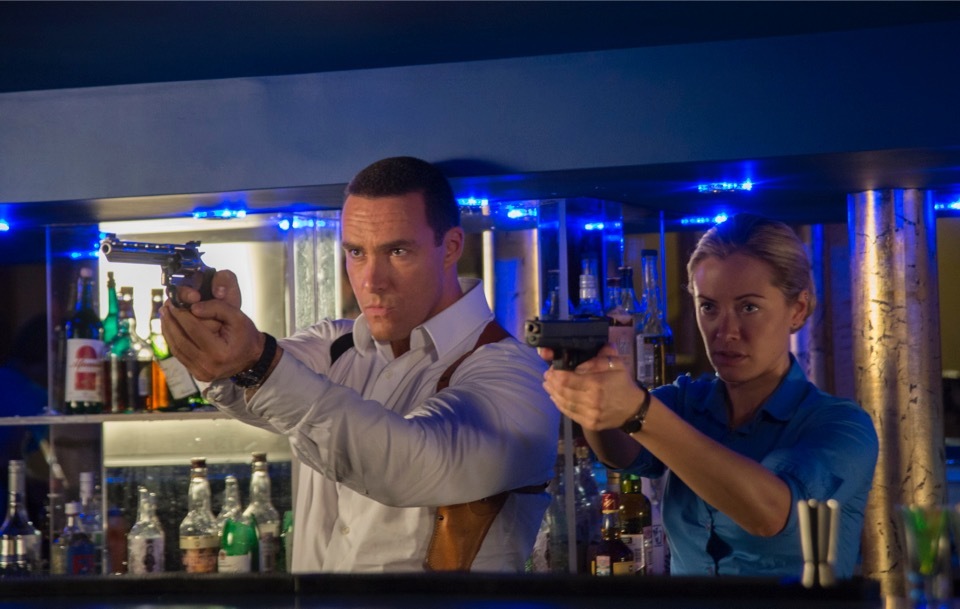 3) Action-Flix: What can fans expect from Black Rose? How does this film differ from other  action films?
Alexander: "Black Rose" is a really old fashioned action film and I mean it in a good way. I'm a big fan of the 80's and 90's action films myself so now you know what to expect from my directorial debut 😉 But "Black Rose" is not simple – it has mystery elements in it and even some horror too. It's not just an action movie.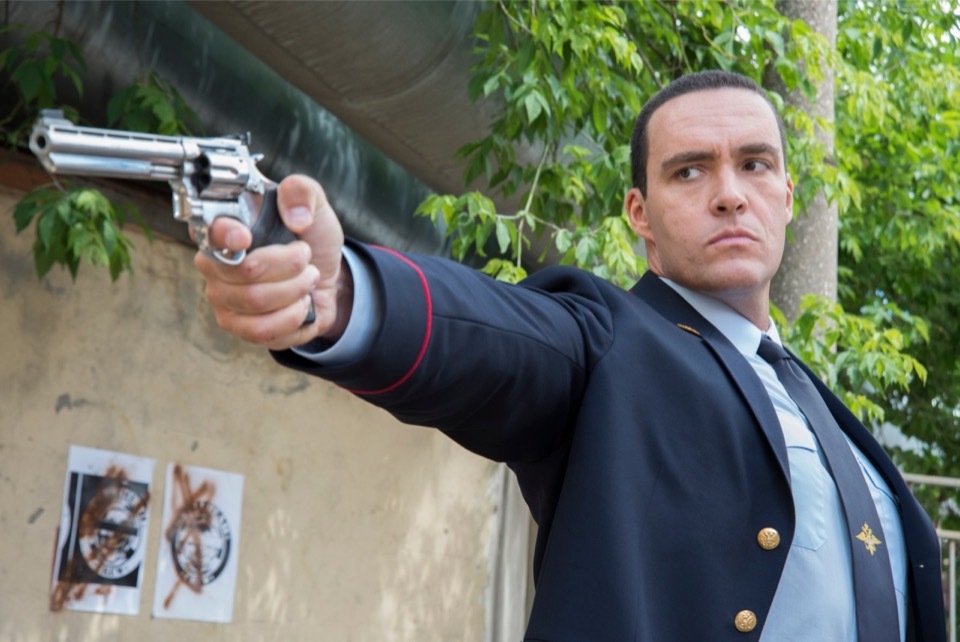 4) Action-Flix: The film is about a serial killer and two police officers from different worlds hunting them down.. Can you tell us what kind of an impact this type of film has in today's climate and current times? 
Alexander: I think "Black Rose" will have an impact in North America and it's not because of the serial killer theme. In my film, Russians and Americans work together and treat each other with respect. So I'm against anti-Russian stereotypes in Hollywood and I am also against anti-American stereotypes in Russian cinema.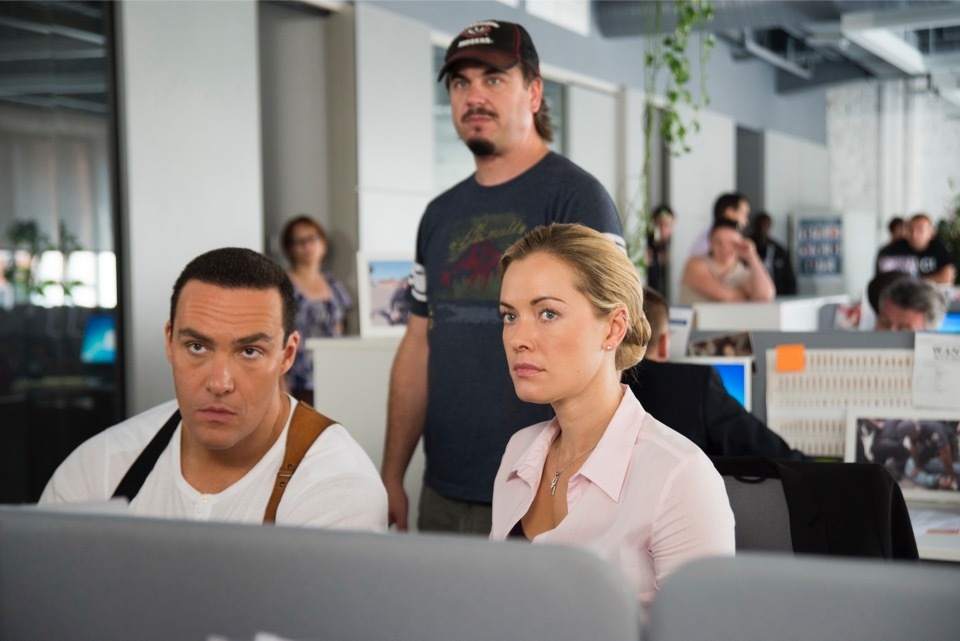 5) Action-Flix:  This is your first time directing. Tell the fans about the experience of directing your first film. Was it harder to be in front or behind the camera? 
Alexander: Don't forget that I also produced "Black Rose". So it was really my dream project and I was involved in everything – from writing to casting and from pre-production to the world premiere of the finished film. Directing was tough because I was in almost every scene as an actor (except the prologue) but I had great consultants in Brian Gores and the legendary Sheldon Lettich (creator of Double Impact with Van Damme). They both are very experienced writers/directors and they served as executive producers. A Director's job is definitely a hard one and acting is much easier in my opinion. But don't get me wrong – I enjoyed every moment of working on "Black Rose".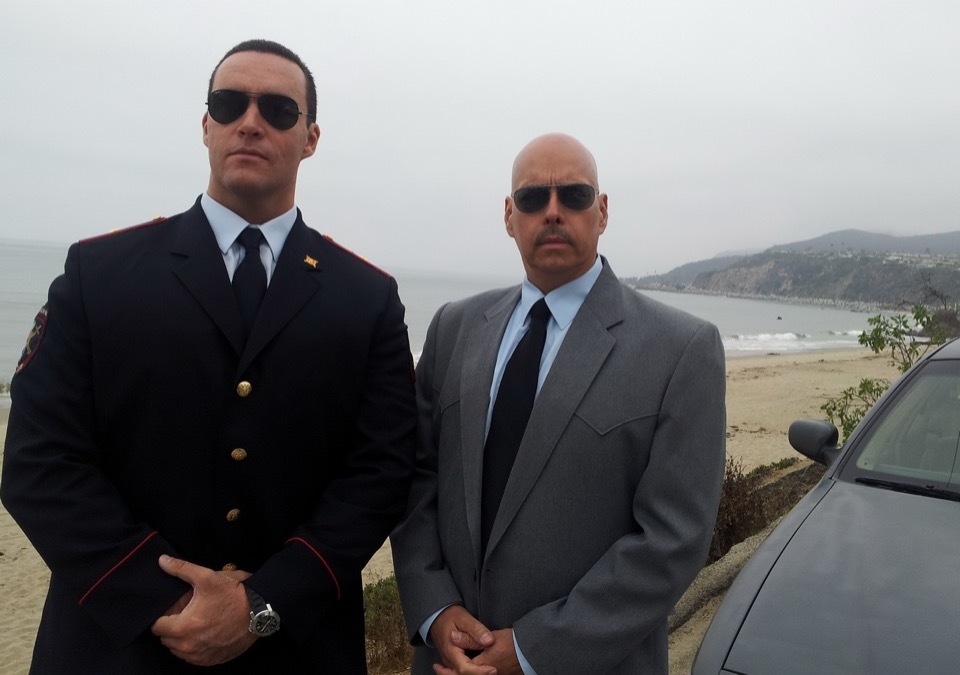 6) Action-Flix:   Once again you play the role of Russian Police Major Vladimir Kazatov. How is this character similar or how is he different from other roles you have done in the past?
Alexander: I like to play cops. I played a Russian policeman before in "Moscow Heat" and I played an American cop in "Magic Man". But in "Treasure Raiders" I played a street racer, in Sofia Coppola's "Somewhere" I played a journalist and in Walter Hill's "Undisputed" I played a prisoner. Major Kazatov was a very interesting character because I never played the "fish out of water" guy before. He's in America for the first time and he doesn't understand many things there and sticks to his own rules…
I have to thank my friends and co-stars Kristanna Loken, Adrian Paul, Matthias Hues, Robert Davi and Robert Madrid for all their great job and support. 
Action-Flix: Thank you Alexander for taking the time to talk about BLACK ROSE! All the best in the future and I hope to talk again!
Alexander: And thank you Action Flix and your readers, hope you'll enjoy "Black Rose"!
Black Rose will debut in select cinemas and Digital Platforms on April 28th!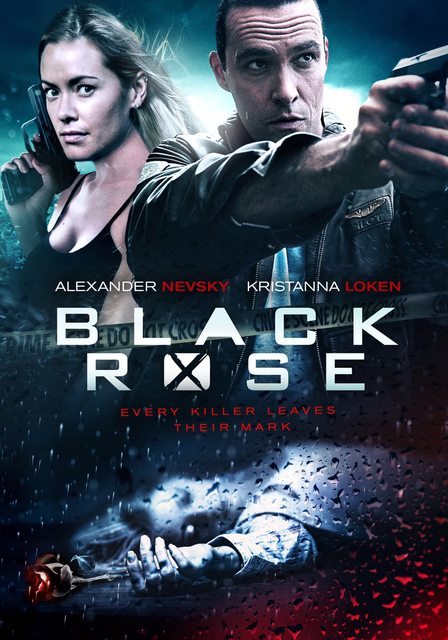 For more information on Alexander Nevsky and to find out about all of his upcoming projects, visit his social sites!

INSTAGRAM: https://www.instagram.com/realalexnevsky/

TWITTER: https://twitter.com/nevskyalexandr

For more info on BLACK ROSE, visit the film's official website at: http://www.blackrosemovie.com/

Watch the high-octane trailer in the player below!