Scott Adkins is having a banner year to say the least and it is only May with the action star already striking in TRIPLE THREAT and he still has AVENGEMENT and SEIZED waiting in the wings along with a co-starring role in IP MAN 4 where he will be going toe to toe with Donnie Yen. In the meantime, Adkins is front and center once again with his new sci-fi action-thriller ABDUCTION which was actually named TWILIGHT ZODIAC at one time and here he is reuniting with international action star Andy On who has appeared in such films as TRUE LEGEND and BLACK MASK 2: CITY OF MASKS where he duked it out with Adkins back in 2002.
Now the two are teaming up to take on a very evil force that is trying to take over the world and SHOUT! Factory is bringing the film to select cinemas, Digital and VOD in June ahead of its July Blu-Ray release. With this we have the official announcement along with a brand new U.S. trailer to wet your appetite with. A teaser was released a while back and now we have more footage to peek at so check it out!
In Cinemas, On Demand and Digital
June 7, 2019
The clock is ticking for the human race…
This pulse-pounding action thriller pits two strangers against a nefarious alien force, with the future of mankind hanging in the balance.
Starring
Scott Adkins (Doctor Strange, Boyka)
Andy On (Zombie Fight Club, Blackhat)
Truong Ngoc Anh (Rise)
Directed by Ernie Barbarash (Assassination Games, Cube Zero)
Written by Mike MacLean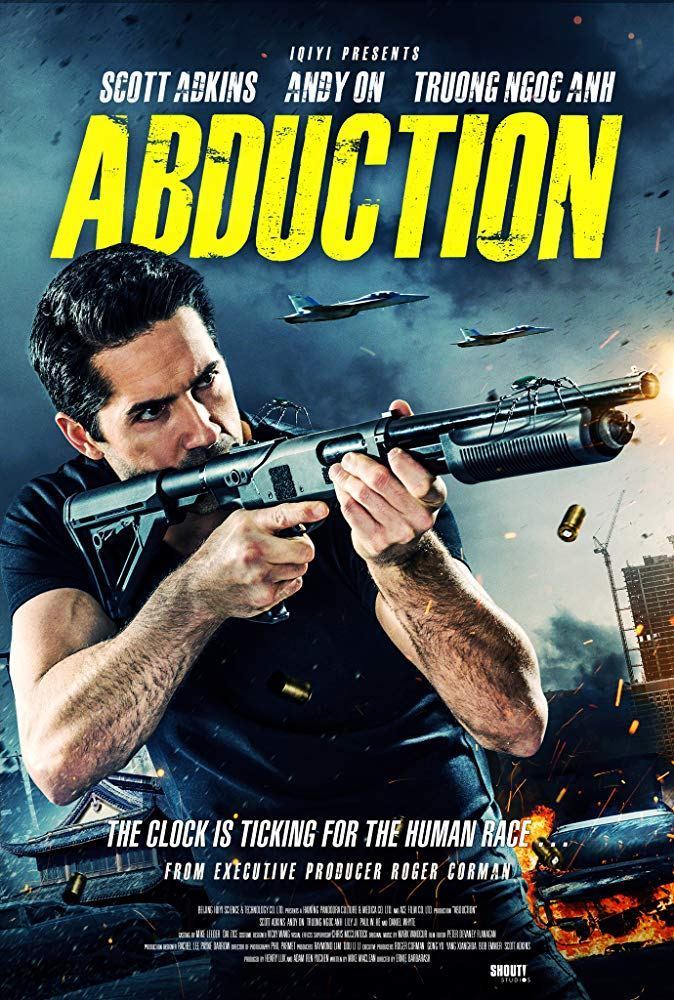 Quinn (Scott Adkins), a member of a SWAT unit, steps out of a park fountain in an Asian city with no recollection of who he is or where he came from. As he pieces together clues from his past, he vaguely recalls his young daughter, who has been kidnapped. Meanwhile, Connor (Andy On), a former military operative turned gangster-for-hire, discovers that his wife has also disappeared mysteriously in the middle of the night. These two men, with little in common, realize they must work together to find their loved ones and thwart their mysterious abductors.
A series of extraordinary events and dangerous encounters ensue as Quinn and Connor set out on their trek. They discover that aliens live among us, preying on humankind and that the abductions are part of a centuries-long plot. With the help of a local psychiatrist and an eccentric scientist, the two men resolve to take on this merciless, unknown force bent on destroying the human race.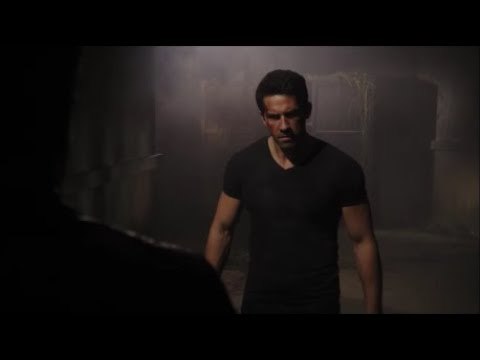 This one looks off the charts to say the least and I will surely partake in it in good time but the trailer promises us a heaping round of fisticuffs and action as only these two heavy hitters in Adkins and On can deliver so expect a healthy portion of beatdowns to go along with the crazy plot.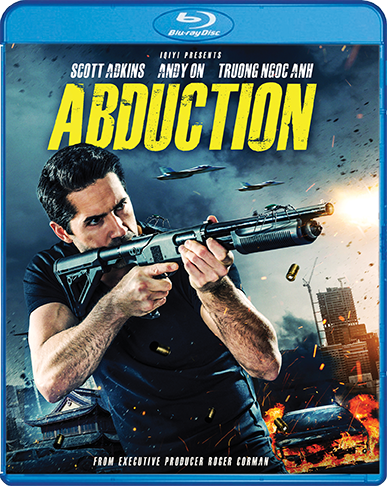 ABDUCTION is set to hit select cinemas, Digital and VOD on June 7th and then make its official debut on Blu-Ray and DVD on July 16th. You can pre-order the film now at the SHOUT! Factory official website so after you reserve your copy, watch the new trailer below!