(Original Publication Date: March 1st, 2019) By: John M Jerva
REVIEW: WE DIE YOUNG
STARRING: Jean-Claude Van Damme, Elias Garza, David Castañeda, Nicholas Sean Johnny, Kerry Bennett, and Joseph Long 
DIRECTED BY: Lior Geller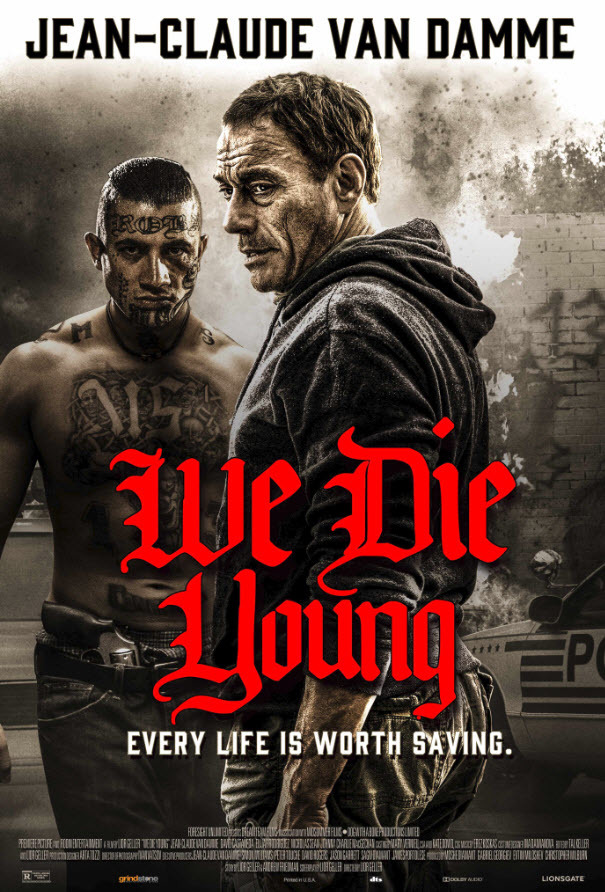 OFFICIAL SYNOPSIS: When ruthless drug lord Rincon (Castañeda) and his MS-13 gang recruit 10-year-old Miguel to work as a runner, big brother Lucas (Rodriguez) is desperate to keep Miguel safe. Fleeing for their lives, the boys are rescued by a veteran with PTSD named Daniel (Van Damme), who helps them find their revenge.

THE REVIEW: Jean-Claude Van Damme has been in the midst of a dramatic emergence as of late with his turn in the French dramatic thriller THE BOUNCER and that trend continues with his latest offering WE DIE YOUNG which hits select cinemas and Digital today. Van Damme stars in the gang drama as Daniel, a former Marine, who was injured in combat and suffer from PTSD. JCVD gets top billing in the film but it is important to mention that he is more of a supporting player and the real star is Elias Garza who plays Lucas, a teenager who is immersed in the gang lifestyle that infests a section of Washington D.C. The most ruthless gang on the streets are  Mara Salvatrucha (aka: MS-13) and it is ruled by the brutal and evil Rincon (David Castañeda). Lucas is one of Rincon's top collection runners who makes his rounds collecting money from unfortunate people who must pay to stay alive. Lucas knows that he has no choice but he wants more than anything to keep his little brother Miguel (Nicholas Sean Johnny) away from that life. The only problem is that Miguel is intrigued by it and wants to be like his older brother which is the fuel to the fire that pulsates throughout.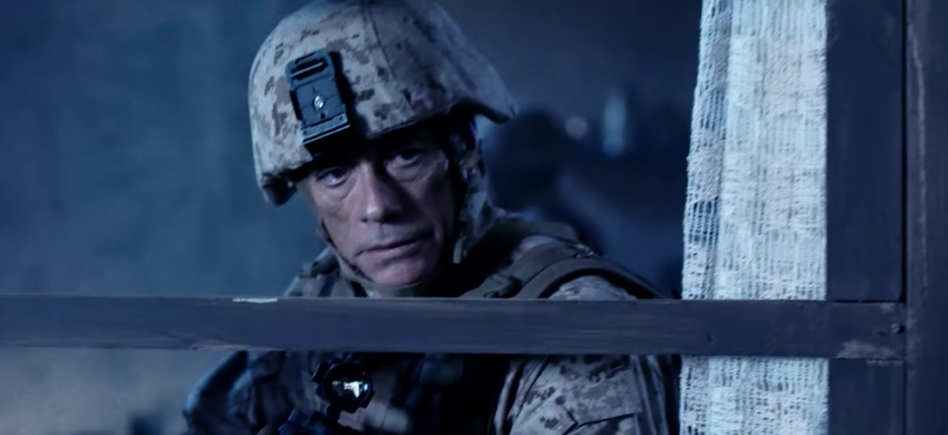 WE DIE YOUNG unfolds over the course of one day as Rincon's handicapped sister Gabriela (Robyn Cara) is getting ready for her wedding and while the festivities are forming, Rincon asks Louis to run a very special errand for him. Little do we know that Rincon is looking to make a deal with an even more dangerous El Salvadorian drug cartel even though he is under surveillance by the FBI. Lets just say that things don't go as planned and Lucas must try to to save Miguel which culminates in losing the package. Now Lucas and Miguel are on the run and Daniel is the only one that can save them.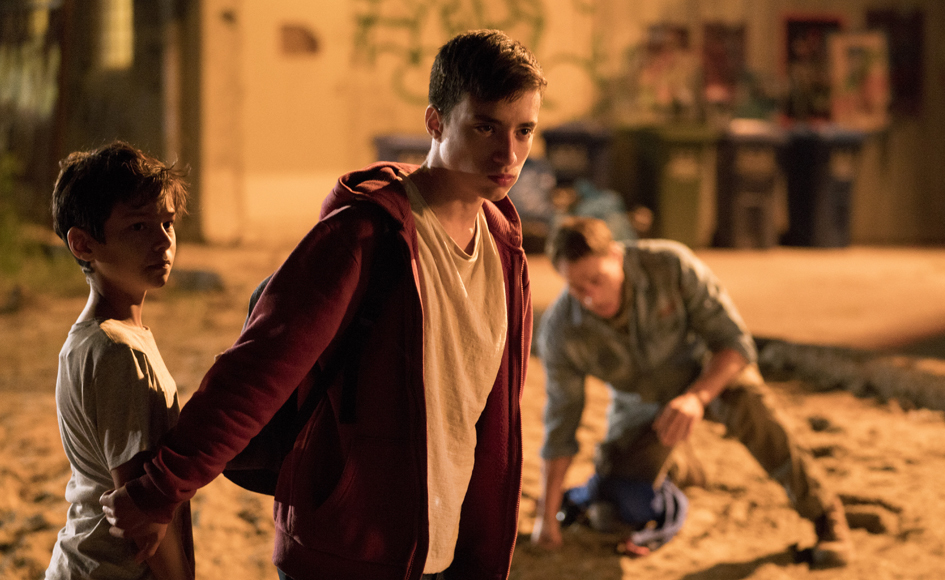 JCVD tackles a very tragic role in WE DIE YOUNG and he doesn't even say a word as his character of Daniel was injured in combat which prohibits him from speaking. Van Damme becomes a very sympathetic character for the audience and even though he doesn't speak, he says a lot with his body and his expressions. We know something very bad happened when he was overseas, which we see in a flashback, and it serves up a very compelling display from the action star we haven't seen before. Van Damme doesn't have the most screen time but he makes the best of it when he is. Like I said, Elias Garza as Lucas is the film's true protagonist and he handles the weight of the role very well. The rest of the cast is solid especially David Castañeda who plays the vile Rincon. Even though he is ruthless, family means everything to him and loyalty even more.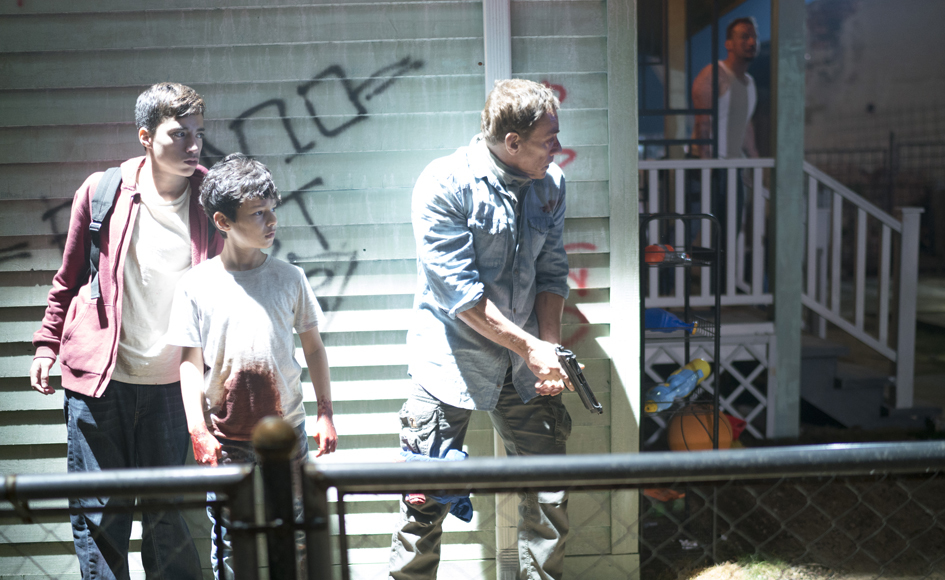 Director Lior Geller paints a very downbeat picture of out nation's capitol but one that has to be shown and it is hard to believe that all this happens only 20 minutes from The White House. He keeps the tension circulating at a fever pitch for most of the film's 92 minute running time. WE DIE YOUNG is more of a coming of age gang drama then an action film but there are a few thrilling sequences of action peppered in including a tense and taut car chase through the streets. This film takes it cues from other films like A BRONX TALE and it was based on an award winning short film titled ROADS that Geller had made. The film is a very hard watch at times and even though this is a spoiler free review, I will say that the ending plays out with very tragic circumstances where innocent blood is spilled but at the heart of it all there is a glimmer of hope amidst all the madness. 
To sum it all up, WE DIE YOUNG packs an emotional wallop and even though Van Damme doesn't say a word he serves up one of his best performances to date. It's a hard one to stomach at times but it is an emotional ride worth taking. The cast deliver spot on performances and it shows a side of D.C. that needs to be heard. Life can be hard and this is a movie that demonstrates that unpleasant fact. It deals with some riveting issues and will keep you engrossed util, the credits role. Fans of Van Damme will see a different side to him and even though he doesn't throwdown, he still delivers an impact.
VERDICT: 4 Out Of 5 Stars
ACTION-FLIX APPROVED
WE DIE YOUNG is Now Available On Blu-Ray, DVD and Digital

OFFICIAL TRAILER