(Original Publication Date: November 19th, 2018) By: John M Jerva
REVIEW: NIGHT SHIFT
STARRING: Adele Elasmar, Stephen Degenaro, Liz Conrado and Zia Kelly
DIRECTED BY: John Balazs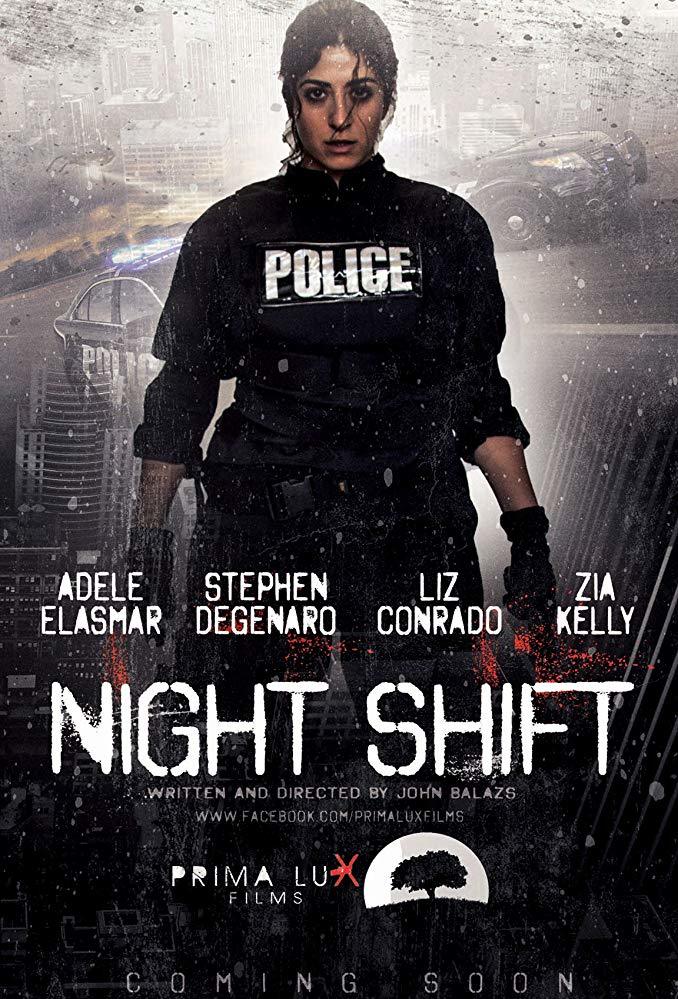 OFFICIAL SYNOPSIS: A guilt ridden police officer is forced to tackle her inner demons and rely on her training to survive and fight her way through 5 floors of a drug lab.

THE REVIEW: Short films are a rare commodity in that they are made by people who love their craft and even though they have short running times, they are aiming to please a select audience while at the same time trying to get their voice heard over a saturated market. Some shorts are proof of concepts looking to lead to something else while others are just made as love letters to a specific genre. With that in mind, we have a new action short film called NIGHT SHIFT which was written and helmed by Hungarian filmmaker John Balazs who directed the 2014 indie action-thriller NINJA IMMOVABLE HEART. Balazs created this film through his Prima Lux production banner which seeks to create definitive genre films. NIGHT SHIFT runs at a longer time at just under 40 minutes but in that time span, we are treated to a gut punching story of one cop's horrific night of survival as she tries to come back from a devastating moment in her life. It's a haunting film that is filled with some of the most brutal and in your face fight sequences that you will see. A majority of the running time is punctuated with rousing displays of fisticuffs that left me wanting more in a good way.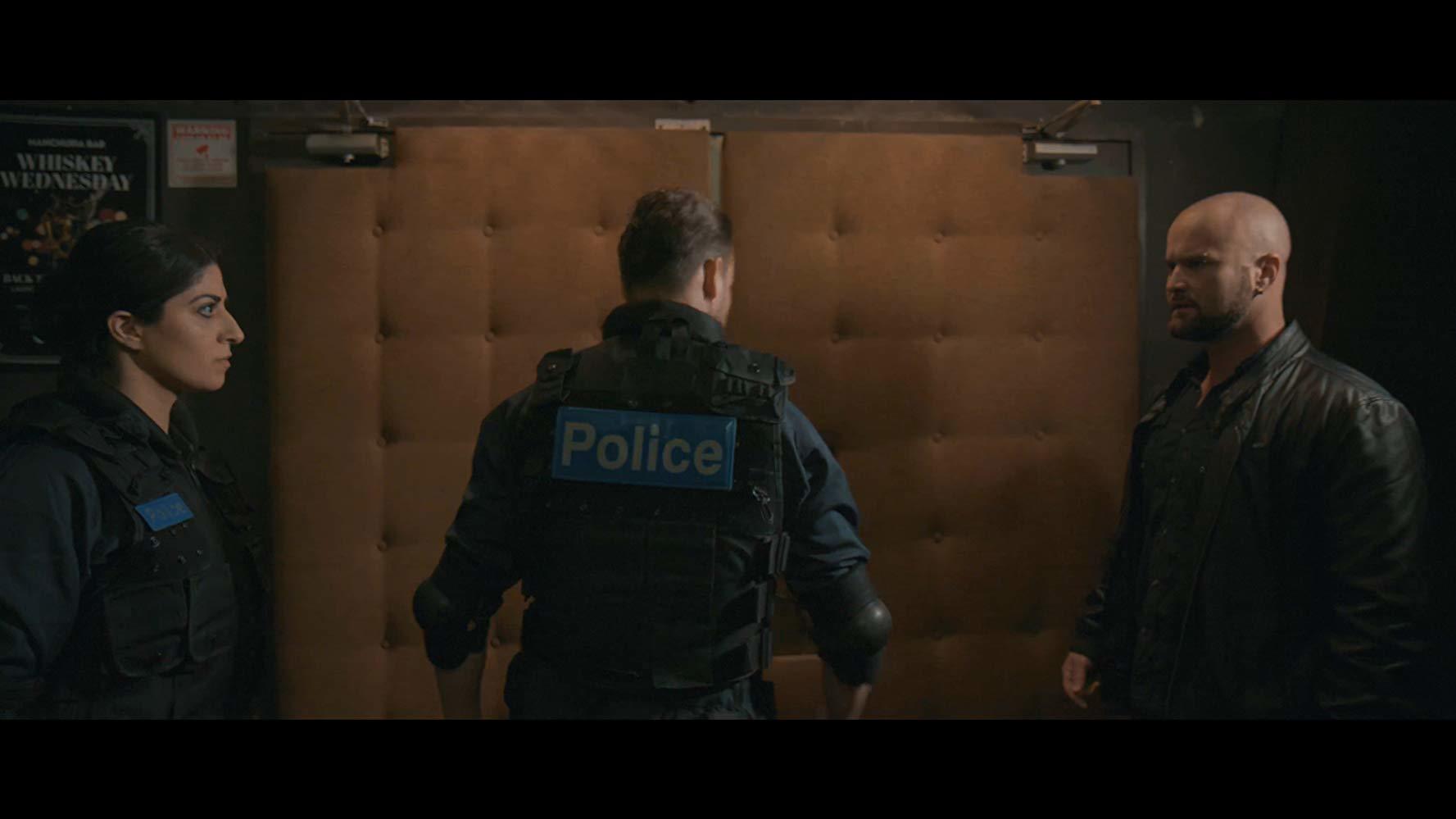 With NIGHT SHIFT, we are introduced to Bianca Fury (Elasmar) who is just returning back to active duty with the police force after she was placed on leave when a hostage situation went horribly awry. Fury has been battling some major inner demons and now it's time to set her life back on track. Unfortunately, her first night on patrol with her partner Rafael (Degenaro) is anything but routine as they are immediately thrust into a do or die situation at the hands of crime boss Jo played by Liz Conrado. Its seems that Rafael has been into some pretty shady stuff and when he can't make good on the payback, Jo looks to set an example of him to prove to everyone that she can play with the big boys. Unfortunately for Fury, she is caught in the middle and what culminates next is a life and death battle for survival as she must navigate 5 floors of Jo's drug lab as she takes on a various assortment of goons in a drastic attempt to stay alive. It's an inner battle just as much as it is a physical one.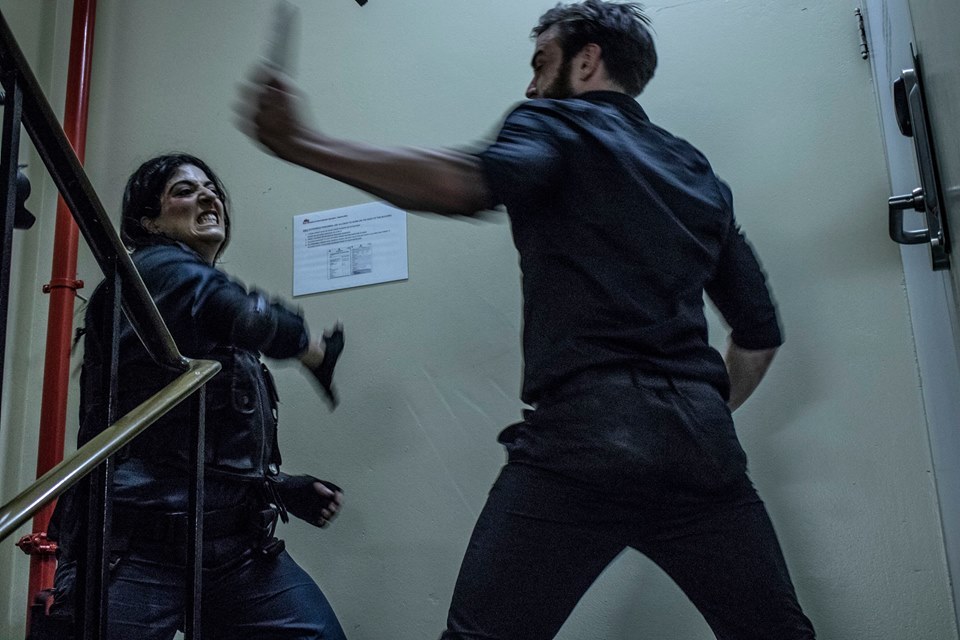 In the lead role of Bianca, Elasmar announces herself as a rightful contender for a new breed of action heroine. She delivers a performance that is both kick ass and vulnerable at the same time. Her character is one that is fighting some really bad inner demons, but it is her will to survive that truly takes over. Elasmar shines in the film's numerous fight scenes as she executes a variety of intricate and brutal moves that showcase her talents for physical combat. Elasmar is no damsel in distress. She ate the damsel and spit her out to put it bluntly. The role asks a lot of her in terms of on-screen fisticuffs and Elasmar answers the call and asks for seconds. 
The rest of the cast is spot on and compliment Elasmar to a great deal. Stephen Degenaro plays Bianca's partner Tony Rafael and he is a conflicted soul who bites off more than he can chew. His past bad decisions come back to bite him and it is his fault that Bianca is subjected to this night of horror. Liz Conrado is ruthless and calculating as the film's antagonist Jo and her performance is similar to a snake that is lying in wait. Zia Kelly is Apples, Jo's leading henchman and is a true force to be reckoned with. The rest of the characters are a wild assortment of bad guys that include such unsavory individuals that have names like Juggernaut, Kicks, Supps and Noodles. You can tell that each and every one in the cast believed in what they were making, and it shows in the finished product.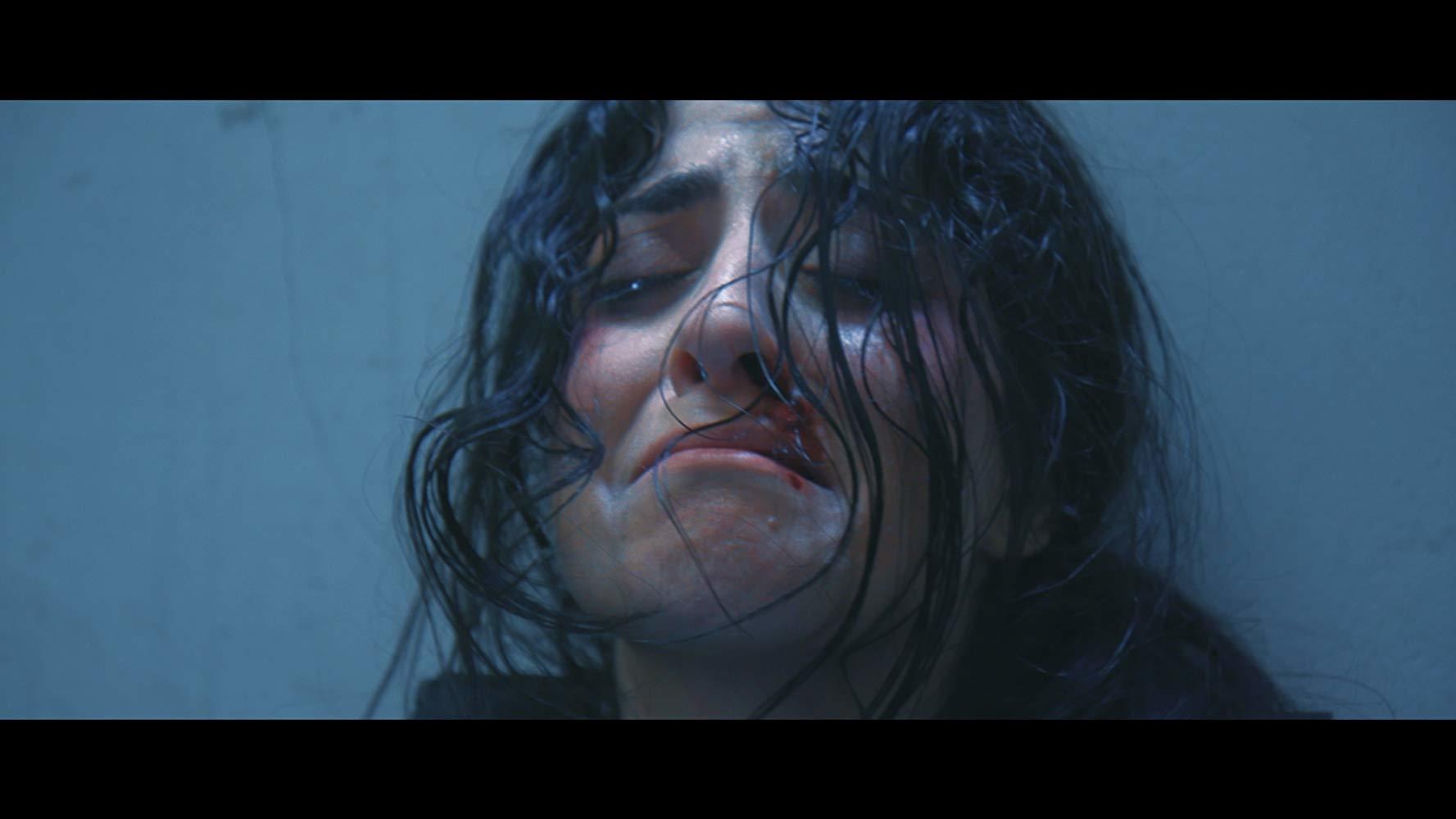 The action in NIGHT SHIFT is pretty unrelenting and you can say that it is a stripped down and more down and dirtier take on THE RAID. While that film excelled in over the top, extreme bloodletting, this film offers up a more meat and bone approach to the action that is grittier and barbaric in its roots. There are no flashy moves here but just a series of bone crunching encounters as Bianca attempts to navigate through the army of goons.  Balasz also served as the film's fight choreographer along with Dan Ginnane and the two provide more than a fair share of brutality that equals anything that you will see in a longer length film. The environment serves as its own antagonist to Bianca and the building that she must maneuver in is just as unforgiving as the human counterparts she must deal with. It certainly gives the action a more claustrophobic feel and this just goes to show you that people can make a decent film with little means.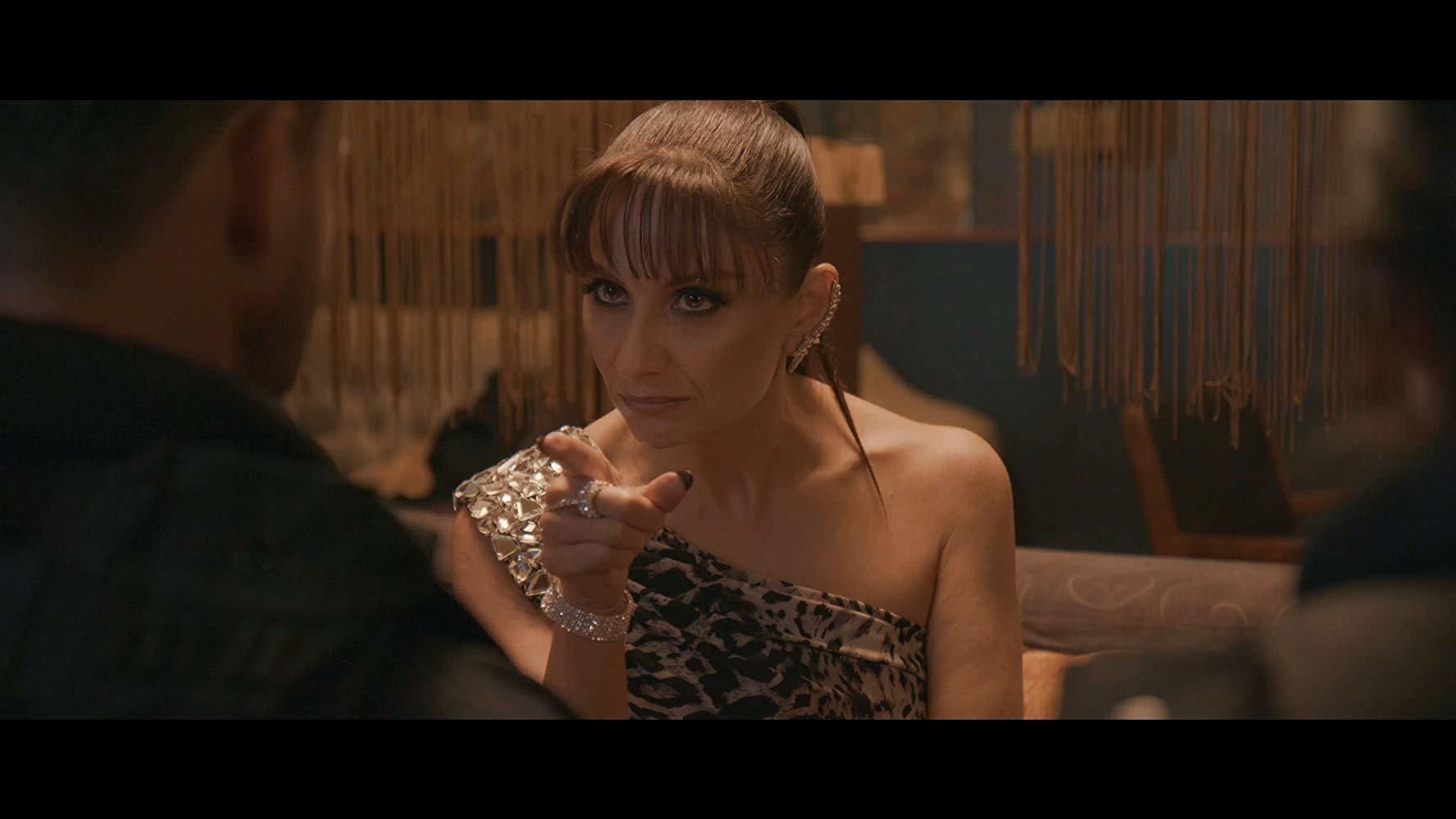 NIGHT SHIFT doesn't skimp on the harsh realities of life and the ending, although I won't give it away, is anything but sweet. It demonstrates that not everything can be rectified overnight and the fight, both mentally and physically, is far from over. Balazs has truly crafted his love letter to the dark and gritty films of this genre and if he can accomplish great things with 40 minutes then I can't wait to see what he does with a full-length feature film. The film is very layered for its short time and Elasmar is at the top of her game. She really has what it takes both in the dramatic and physical aspects of an action film and I will be waiting very impatiently to see what see has up her sleeve next. All in all, NIGHT SHIFT delivers on its promise and while it may not be as long as other films in the genre, it certainly leaves an impression. Balazs and company really poured their blood, sweat and tears into the project and the result is a rousing film that will make you think. It has won numerous awards on the festival circuit and after watching it, you will understand why.  If you are a fan of hard hitting action and drama then look no further than NIGHT SHIFT. 
VERDICT: 4 Out Of 5 Stars
ACTION-FLIX APPROVED!
NIGHT SHIFT is now available to view on John Balazs' YouTube Channel and for more info on this film and other projects visit the Prima Lux Films Official Facebook Page.

OFFICIAL TEASER TRAILER