By: John M Jerva
(Original Publication Date: March 11th, 2019) In the last few years, action genre fans have discovered what I pretty much knew since way back in 2005 that former stunt professional and actor turned director Jesse V. Johnson is an action maestro when it comes to rolling out top tier, adrenaline pumping films to the masses. Johnson has built a pretty awesome resume with titles such as PIT FIGHTER, SAVAGE DOG, ACCIDENT MAN and most recently THE DEBT COLLECTOR. Johnson's knack for delivering great films with brutal action coupled with dramatic storytelling has certainly put him ahead of the class in the genre. 
Now Johnson is ready to unveil his masterpiece in the highly anticipated EXPENDABLES style action-thriller TRIPLE THREAT which combines the elite of the elite in martial arts and action cinema. The film is a blood soaked love letter for fans who have grown up watching the glorious films of the 80's and 90's when the action was real and the stunts were even more real. With TRIPLE THREAT, Johnson has crafted a film that will surely become an instant classic among genre fans. 
In our second interview for the site, Jesse gives us a wondrous behind the scenes picture of what it took to make this epic happen and when it is released next week, audiences around the U.S. and eventually the world will know what real action is. Ladies and gentlemen, I give you the Action-Flix.Com exclusive TRIPLE THREAT interview with director Jesse V. Johnson!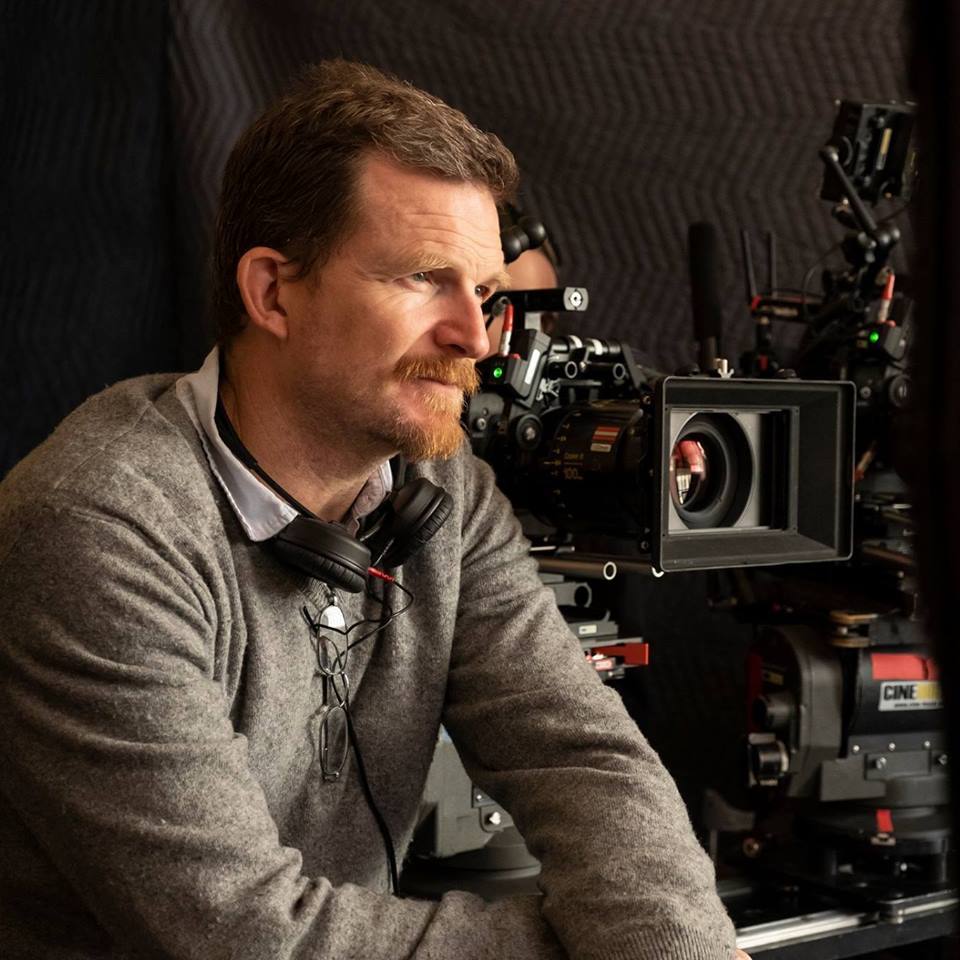 1) Jesse, thank you so much for joining us again on the site! So Triple Threat has gone through some changes after first being announced a few years ago as The Makeshift Squad. Tell us how you got involved.

I knew Gary Hamilton and Ying at Arclight, they had seen my film Charlie Valentine play at the Naples Film Festival and we had talked several times about collaborating on a project.  When they acquired the Triple Threat concept, we decided it was a fit.   It was absolutely presented to me as a concept, there was no script: Tiger, Tony and Iko against a team of equally adept but at that time not-cast bad guys. Brett Norensberg at Gersh was involved with packaging and thankfully I knew him and his team through working with Scott Adkins, Juju Chan and Cung Le on Savage Dog.  Additionally the Thai-producer was Mike Selby, he is close friends with Craig Baumgarten with whom I had worked closely on Accident Man and as far back as The Package, where he gave me great advice on working with Dolph Lungren. So, it really was a convergence of contacts.

2) The film stars so many epic action stars such as Tony Jaa, Scott Adkins, Iko Uwais and MMA champ Michael Bisping. How excited were you to direct all these great actors. 

I was then and remain to this day, a huge fan of all of the stars of triple Threat.  My initial feeling was less of "excitement" than a feeling of incredible responsibility.  I wanted to give these wonderful players something to be proud of.  I put great pressure on myself to come up with "moments" and beats that would give each of these outrageously talented performers a chance to show his or her talents, but also play within the story-line we were coming up with.  That was the real challenge. To come up with a way for so many great moments to play out and not appear arbitrary or random within the dramatic structure – the action had to be motivated by the story.  I cannot stand these "God awful" B-C-D "action" movies where the action sequences motivate the story.  You can tell the cast and director are rushing through the dialogue beats to get to these terrible, unrealistic "fights." — They're really a wretched form of "entertainment" – they have a limited shelf-life in overseas markets.  They're also a vanishing species as their commercial value dissipates, in the face of easily accessible and well written streaming TV or movies.  Simply saying that your stars can do their own martial arts is no longer a way to sell an audience on a film, the responsibility with triple Threat was that we had to go further, and create a framework that we could mount these physical action scenes. It was great fun, but a lot of work.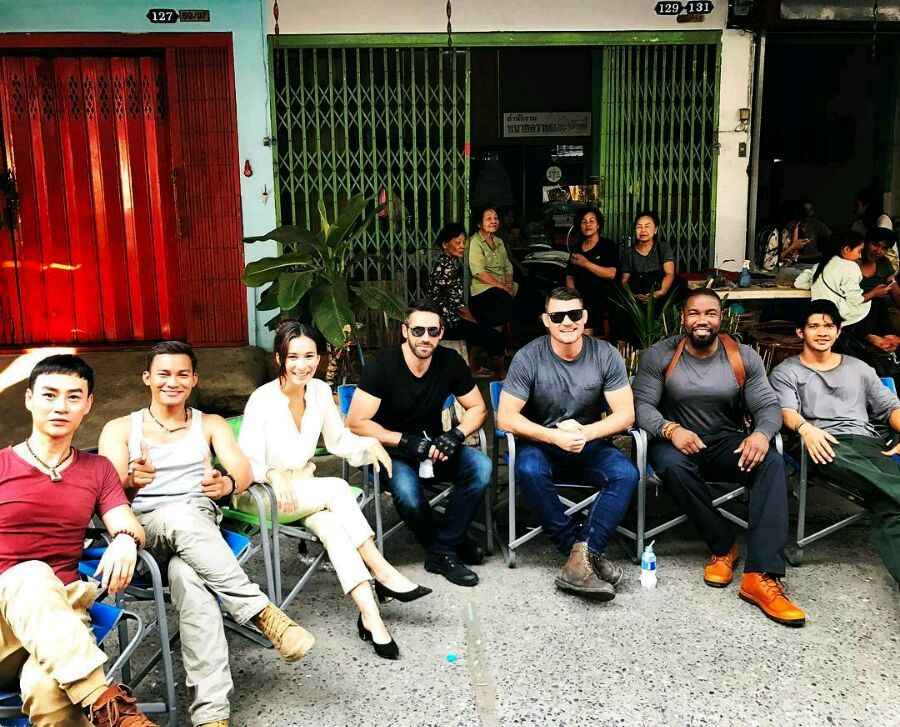 The legends are here! The cast of TRIPLE THREAT-  Tiger Chen, Tony Jaa, Celina Jade, Scott Adkins, Michael Bisping, Michael Jai White and Iko Uwais on the set!
3)With so many great action stars culminating in one film, how did you give everyone their chance to shine in the film?

We worked backwards from the "set pieces" for each character, knowing where they had to fall within the structure of the film, we reverse engineered the storyline – where that didn't work, we allowed ourselves to be free with editing the story to allow us to adapt and change to include the beats that were absolutely necessary to the dramatic structure. This meant the script had to remain "loose and changeable."
It was literally the only way we could pull it off. Thankfully Mike Selby, who is brilliant with structure and viability, worked with me every day, and we managed to adapt what Joey O'Brien had originally written for us to fit each of the very different characters. It was a blast, but nerve wracking art the same time.


4) This is yet another film you have done with action star Scott Adkins. Tell us what makes you two such a great creative team when it comes to action. He plays the heavy in this one. How was that for him as he usually plays the heroic lead. 

Scott is brilliant in the film, and Stu Small did a great job writing his dialogue.  We had all just worked together on Accident Man, and I had seen that Scott has a real and undeniable talent for creating a certain type of character.  I mean that he is easily as good as most A-listers out there.  So, for me it was a matter of insurance, I needed myself a great bad-guy, and one who could keep up physically with the incredible skills of Iko and Tony – There was really only one choice, as far as I was concerned and I went to bat too get him the role, there were other names being rolled around. But I can make a good case when I need to.  I believe Scott lowered his rate to come on board, so I'm very thankful to him.  He makes a terrific bad guy.


A quick note about Scott that defines him and sets him above basically all of the other "Martial Arts" actors, Scott started as a stunt man getting beaten up by Jackie Chan, Jet Li etc., he has almost NO EGO!  
He has been beaten up by and played second to fiddle to them all.  So, he has no problem playing the bad guy or losing a fight – I think he actually enjoys it, but he's so professional that even if he didn't I believe he would still give it 110%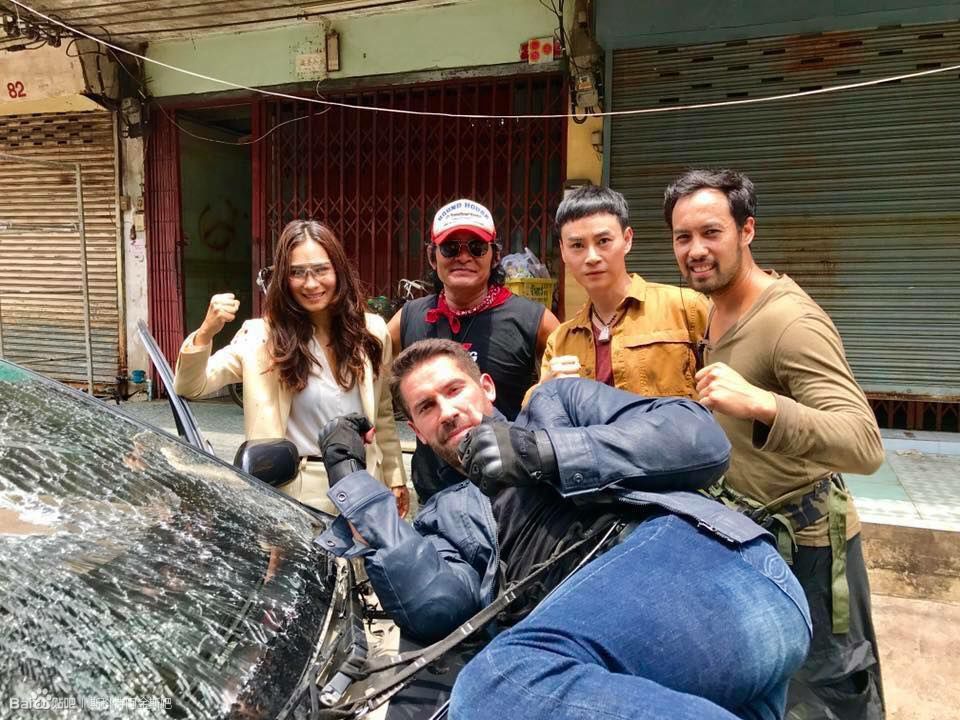 Scott Adkins, Tiger Hu Chen, Kazu Patrick Tang, Celina Jade, and Kawee Sirikhaneru on the set of TRIPLE THREAT!

5) Triple Threat is a very ambitious and highly anticipated action film. Was there any pressure on yourself and the cast and crew to deliver the good in terms of action and fight sequences?

Of course there was.  We all worked extremely hard and were relentless in looking for the best way to pull off the job, everyone had a say in what they were doing and how best to do it.  It was a labor of intense creative love, lol. At the time we were making it, we were just trying to make the very best film possible, you always try to do your best and what is best for the film.  However, in this case we had eight or nine key collaborators who all shared their combined knowledge and enthusiasm for the work.

6) Now you write a lot of your films you direct but in this case you did not. Is there much of a difference between writing the project and not writing it? 

There is no difference to me whether I write the script or not, ultimately it becomes the instruction booklet, you follow it strictly where it makes sense and works towards the goal of making a great film, you deviate with care and creativity where it does not.  It is precious, but it must also be adaptable. On Accident Man I changed one small scene, on other Scripts almost nothing of the original script remains. If I get to direct a Ben Hecht or Billy Wilder Script, then maybe I won't alter anything.  Location, cast choices, weather, shooting schedule all end up playing a part in re-writes, sometimes the scene just doesn't work as written, if you're not adaptable you don't last long.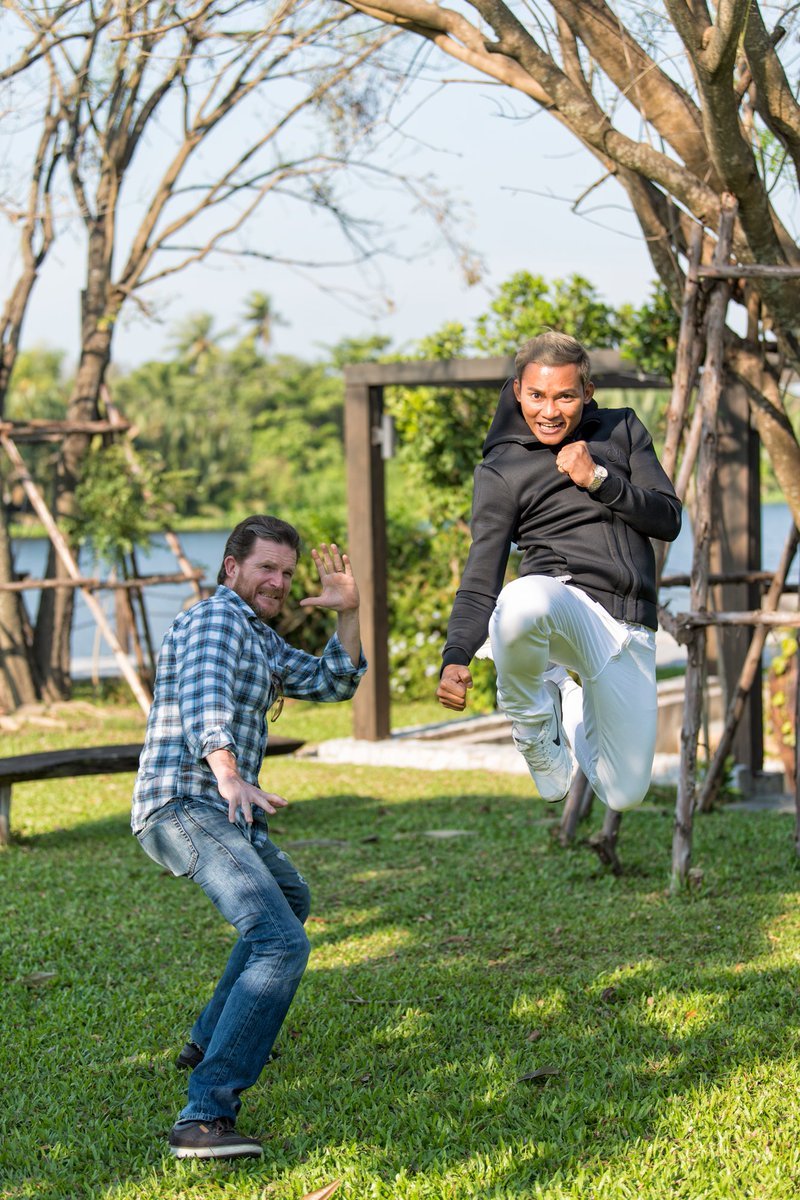 Director Jesse V. Johnson with the high flying Tony Jaa!
7) How was the atmosphere on the set. From the looks of the on set photos, everyone had a great time and complimented one another.

It was 100% about the work, this cast are all incredible physical performers, and that requires enormous discipline and sacrifice, and they brought that as a combined unit to the set.   No one was late, everyone came prepared with their dialogue and choreography rehearsed and ready to go.  


They were adaptable and had ideas.  We were working in incredible heat and humidity, in hostile and often dangerous locations, bugs, poisonous plants and crumbling architecture offered numerous potential opportunities for disaster, not to mention the physical challenges presented by these fight routines and accompanying stunts and pyrotechnics.  


This group bonded and enjoyed each others company and I think they had great fun, I hope they did.
For me it was a daily challenge, nerve wracking, I slept four or five hours a night and lost a lot of weight, but yes it was an exciting shoot.


Thailand is an incredible place to make movies, the crew we had was just remarkable, brilliantly positive and committed to making the best movie possible, it was a good team all around.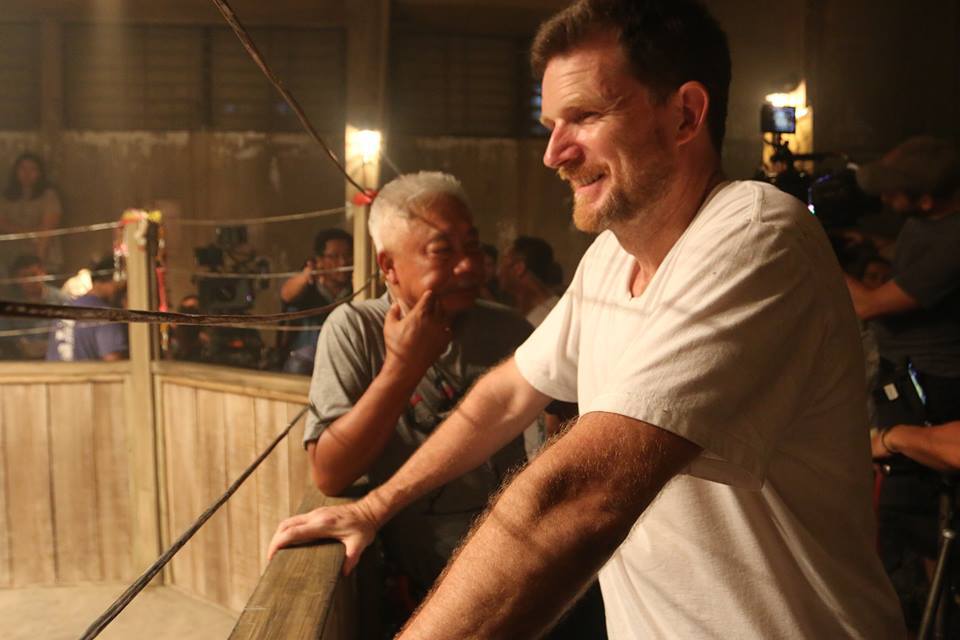 Director Jesse V. Johnson on set
8) Without giving too much away, Talk about the film's fight and action sequences. Is there a specific one that stands out in your mind? What was the greatest challenges?

They were all a challenge, the greatest one that Tim Man and the cast created was the finale showdown at the old Polo club.  We had to have the bad guys take on the good guys and then carefully "intertwine" the fights to weave the audience into the resulting final standoff between our two main challengers.  
It is magnificent, and I can say that without being a total ego-maniac, as the bulk of that work is Tim's Choreography combined with the actors physicality – I was as much a spectator as the audience will be.
I laid out the beats and where they need to start and end and a few suggestions for dramatic moments within the routine and Tim then worked with the cast to make it a reality.  


He really is incredibly creative and I just love the way it plays out, I've seen it dozens of times now but as a spectacle and final showdown it is brilliant – Tim Man really is the star of that scene, but of course the actors brilliant physicality allow him to shine!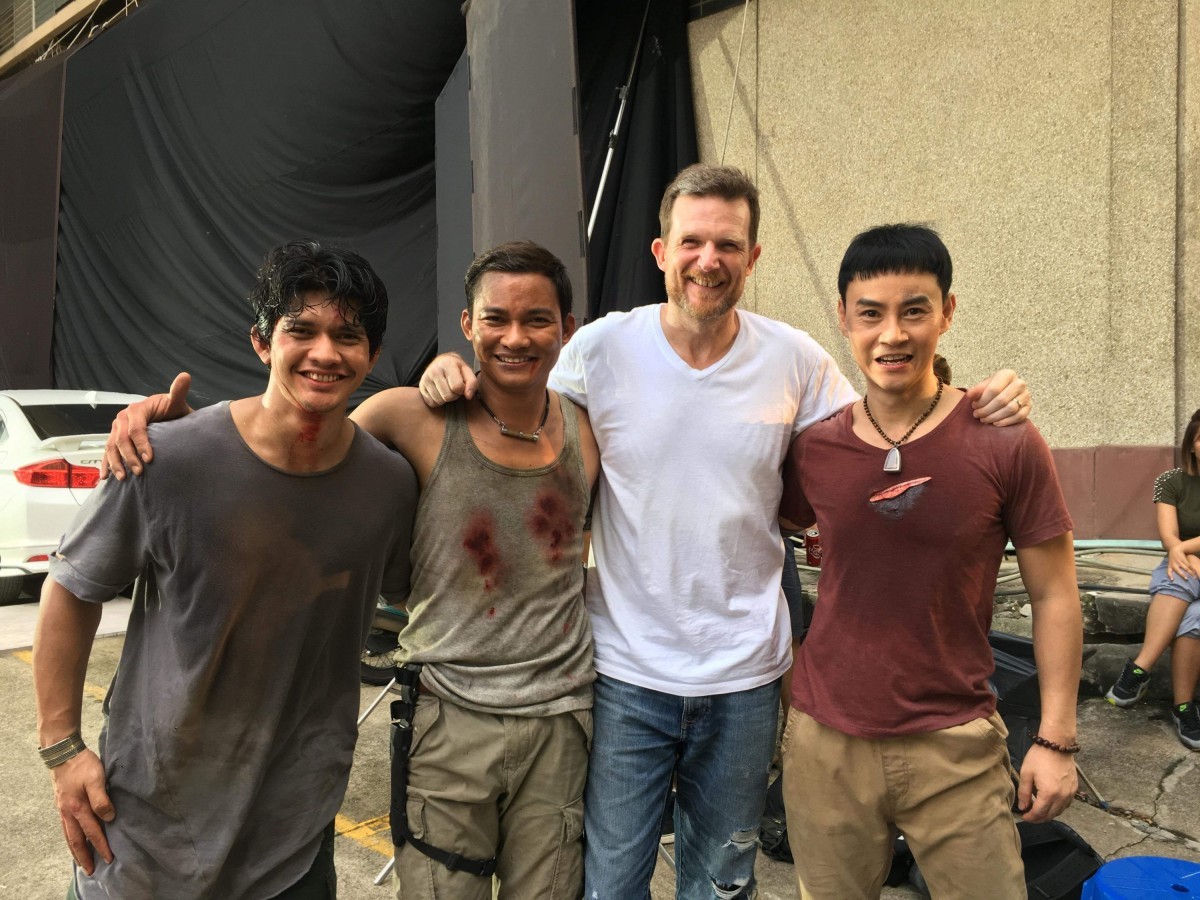 Jesse with TRIPLE THREAT'S  action trinity- Iko Uwais, Tony Jaa and Tiger Chen!
9) Tony Jaa, Iko Uwais and Tiger Chen are the good guys here. How was it to watch them do what they do best everyday as a team. Are there any good stories?

Well, they were all wonderful to work with.  Jaa is incredibly enthusiastic with a spiritual determination that is off the chart.  His fight scenes are something else, twice we had stunt guys say they wanted to go full speed with him, both times they had to be hospitalized – the stuntmen are smiling and thanking him, apologizing for slowing the day down, as they're wheeled away. After that, we forbade anyone to go full speed with him.  Iko is an incredible dramatic performer and has the deepest back story, I truly hope to work with him again, a true star, his eyes bring you right into his soul.  Tiger is a brilliant straight man, he was very funny and works well within the team.  I had worked with him many years ago on Charlie's Angels, when he was a stunt performer, and one of the best, a legend within that community so I was pleased to have him around.

10) Talk about the tough ladies on the set like JeeJa Yanin and Celina Jade. I feel that they didn't have too much trouble playing rough with the fellows lol. 

I had seen Chocolate when it was released and was a huge fan of Jeeja, I made a point of pestering Mike Selby to have her in the movie and we wrote the role for her, she is incredible.  She looks and sounds like a delicate little girl, until you see her fight, when this enormous energy seems to materialize from deep in the fiery pits of her subconscious, she moves like a whirlwind and is absolutely thrilling to watch.  I really hope to work with her again.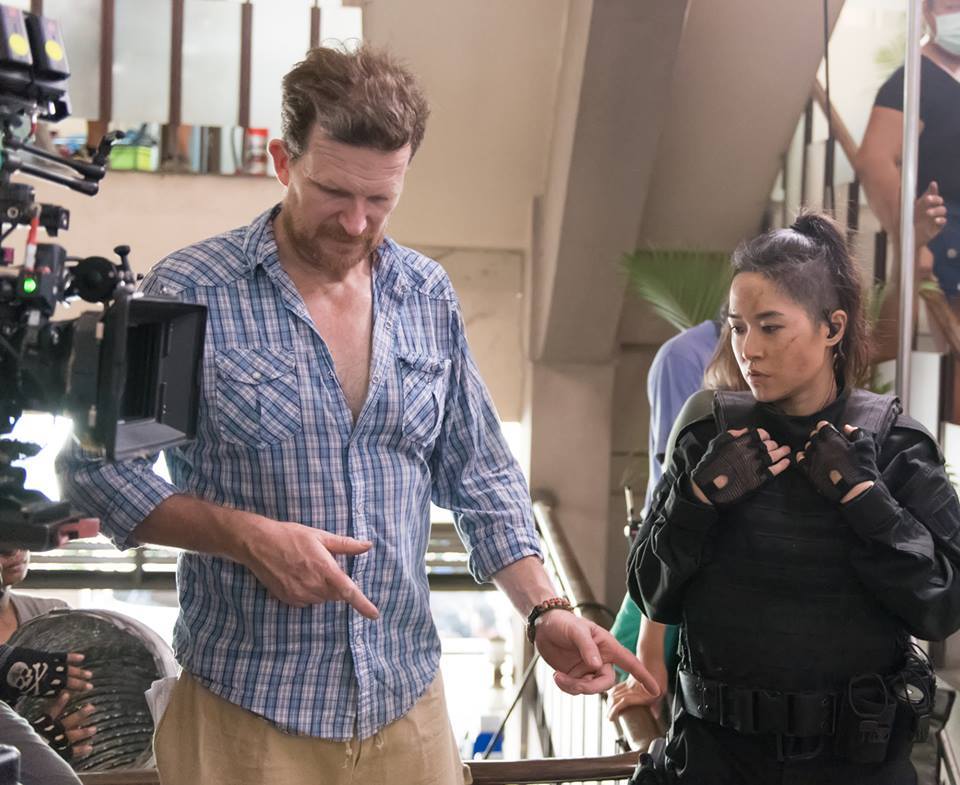 Jesse filming a scene with JeeJa Yanin
Celina Jade is brilliant, hers was a very loosely constructed character, Celina worked with us everyday to make the dialogue and character better and more believable, she was absolutely key in making the film work.  All of the details and most of the dialogue is Celina's work – wouldn't have happened without her, and she shines.  I will be forever grateful to her. She actually ended up doing a very dangerous bit of stunt driving herself, when the stunt double suddenly became unavailable.  She volunteered for it, and usually I would have absolutely forbidden it, but in this case we weighed the risk, discussed it and decided it was appropriate and Celina's business like demeanor meant that she would do exactly what was required, at the correct speed without getting flustered.  She is a cool cucumber and quite brilliant.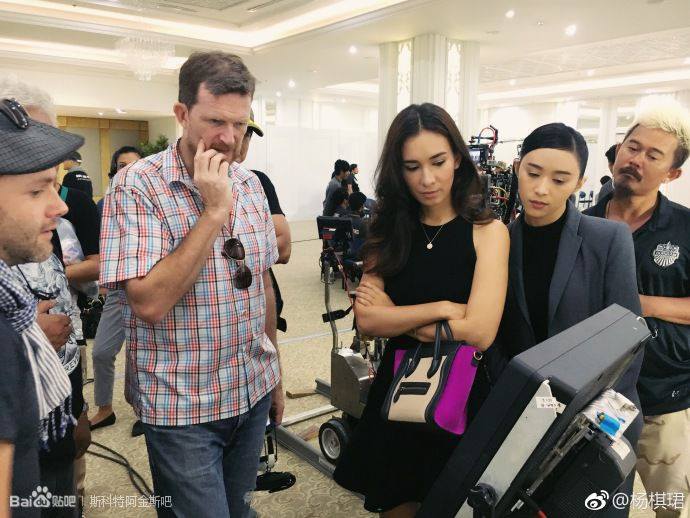 On set with Celina Jade
11) Triple Threat was filmed in some pretty exotic locales. Tell us about them and what place won your heart over?

I have shot in Thailand twice before, so am quite familiar with the country and what it has to offer, but more importantly what you should not try to do.  I was a stuntman on Cutthroat Island, and then directed The Fifth Commandment, where we ran into quite a few issues, I avoided those on Triple Threat and embraced what it offered and we had a great time! 

12) The film has been on the shelf for a while now as we wait for the release. Have you seen it yet and if so what are your thoughts for the legions of fans who will gobble this one up.

Ha – no, it hasn't ever been "shelved".  
It was delivered as a finished movie less than a year ago.  This is a completely normal period of time for most theatrical films and is actually quite a quick turnaround for larger pictures.
There is a release schedule a good-time to release and a bad-time to release.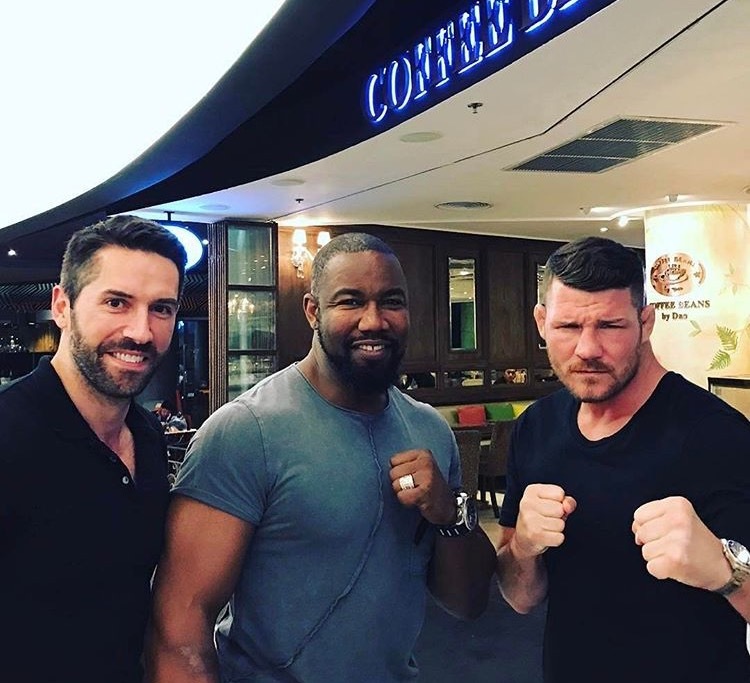 The bad boys of TRIPLE THREAT- Scott Adkins, Michael Jai White and Michael Bisping
13) Michael Jai White and Michael Bisping are also some pretty bad ass dudes. What did they bring to the table in terms of action and professionalism?

MJW had worked with me on Accident Man, I am a big fan, he is a film and comic book fan and we talked a lot about movies, he is also a great performer, with enormous self discipline and professionalism.  He's terrific in Triple Threat, he has a great sense of humor, too.Michael Bisping was new to me, I became fond of him, we joked a lot, and I appreciated that he was working hard to learn a new skill set whilst preparing for a title fight – he's a machine and I enjoyed working with him.  He's very good in the film, very intimidating.

14) Where does this film rank with the others? Is this your love letter to all the action fans out there?

I don't rank my children.  But I do have a very special soft spot for this one.  It has a real-heart behind all that action, and that is important. So, many of these action films become about callous, heartless characters, you just want to walk away. The leads in Triple Threat brought a humanity and generosity to their characters that I think will affect the audience and stay with them.  


I hope so anyway!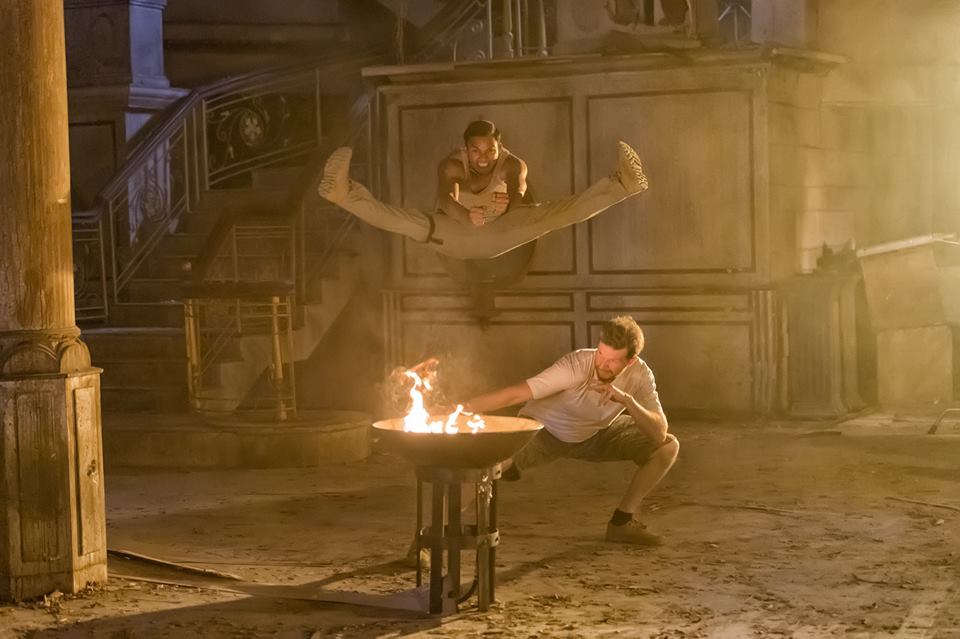 Fanning the fires of TRIPLE THREAT with Tony Jaa!
15) Now again, the film is not out yet but can you tell us if there will be plans to continue the story and hopefully turn it into a franchise? 

Yes – there has been a lot of discussion.

Bonus Interview! Danny Templegod from Dan's Movie Report Weighs in with some questions for Jesse!

1) Hi Jesse! Great to talk again. Chat about working with Celina Jade, I know she eats really healthy and is a vegan, did she bring food to the set? Perhaps share a Celina set story.

I don't know much about her personally. She was an incredible collaborator with the creation of her character, with the dialogue and her action moments.

2) Handling such a large ensemble cast, how did you budget your time to allow for one on one meetings with each member or was it a big group?

I try to have as much one on one time ahead of the shoot as is possible, with the cast's very different schedules on this one, it was not really possible, but, I did the best I could.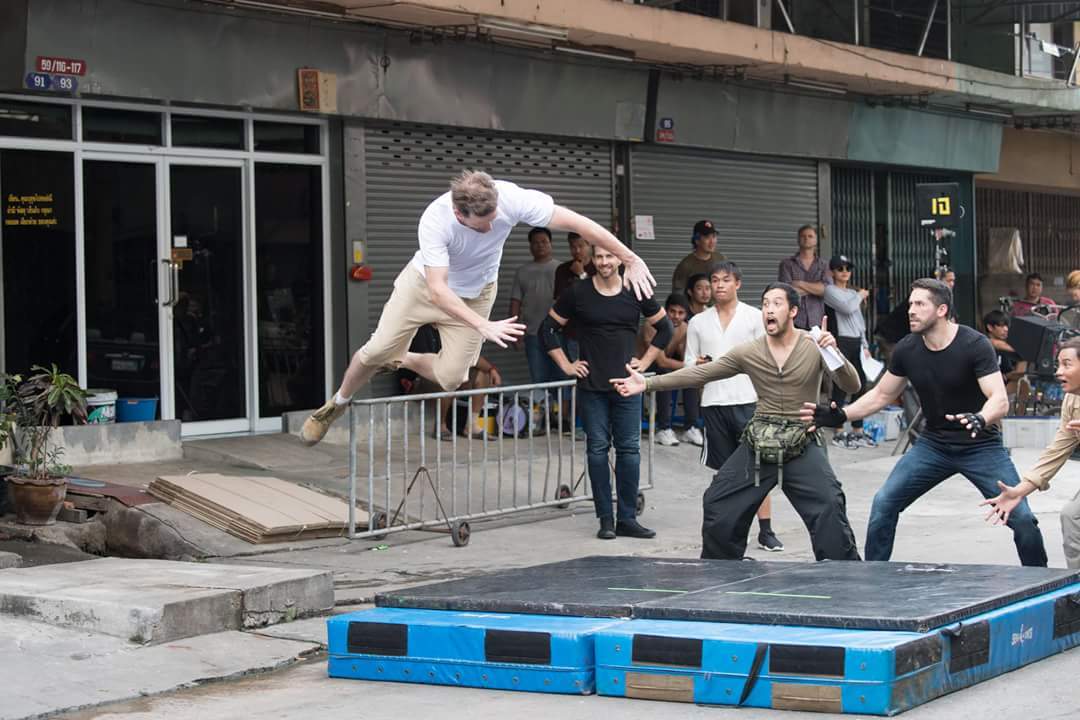 Director Jesse V. Johnson showing everyone how it's done!
3)  Now that you have worked with Tim Man on several films, perhaps chat how procedures working with him progress the more you work together.

I have worked on two films with Tim Man, I give him a detailed list of the beats and moments I require, and the beginning and end, and he fills it in.  Some times I would suggest techniques, or make notes on his pre-viz rehearsal videos, but usually I let him have free rein.

4) I know for you, story is of utmost importance, as is acting, how much time did you have for prep with regards to table reads, and or cast meetings prior to filming?

Nowadays, I always do a table read, on this one it simply was not possible, schedule, availability and location made it impossible.  So, rehearsal and preparation were what I could get, my job as a director was to work to have as much time for this as was possible.

5) I am curious about how many days was principal photography, perhaps chat about the most challenging scene to shoot, without giving too much away?

It was a 26 day shoot, and the most difficult sequence logistically was the police station assault.  
But filming in the jungle was also a challenge, four hours of daylight, because of the thick jungle canopy, and insects that look like they fluttered out of a horror movie, plants that cut and sting and heat that keeps you sweating from sun rise to sun set – but, so much fun!


Check out Danny's other all exclusive interview with Jesse for

THE DEBT COLLECTOR by clicking here!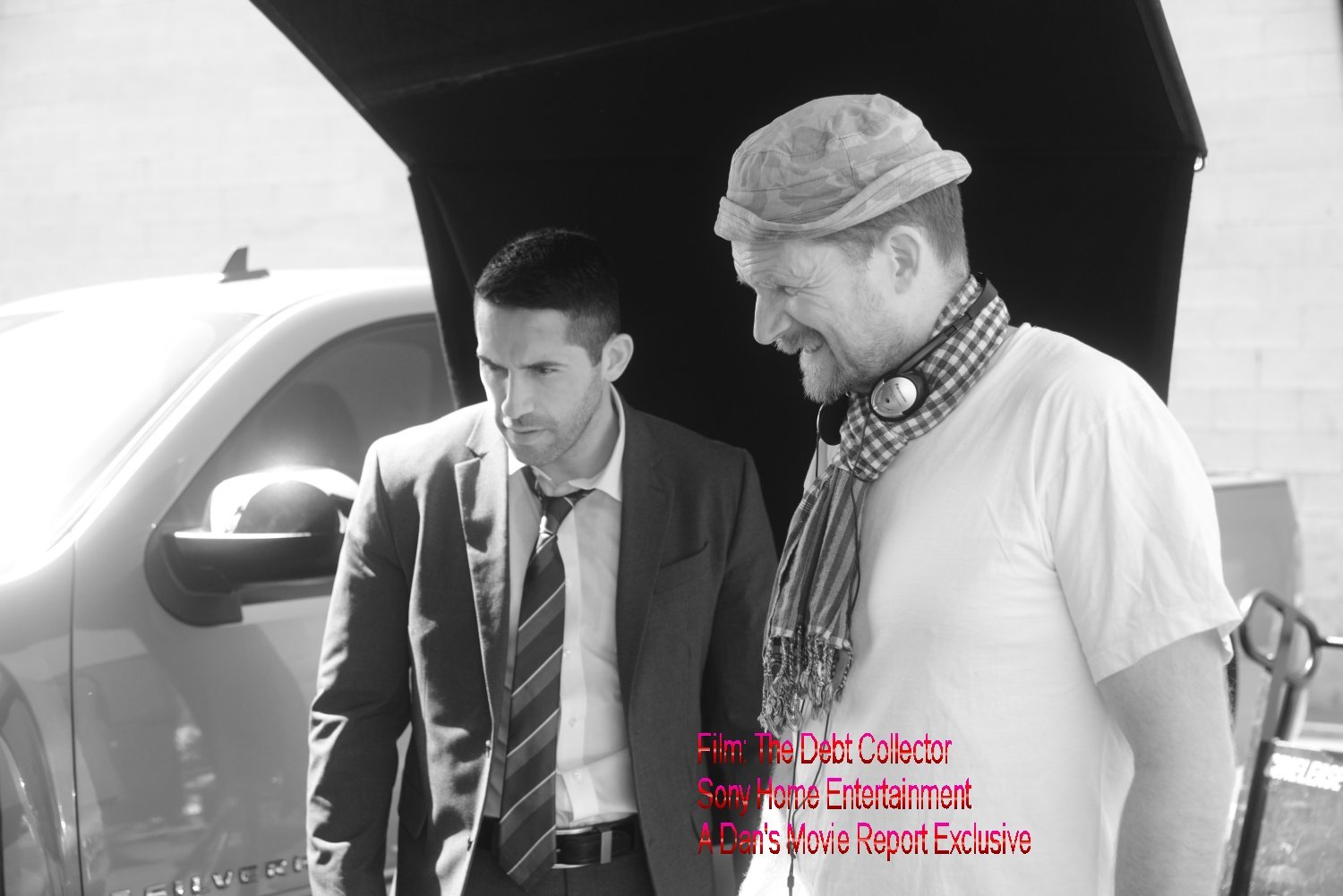 Thanks Jesse for another great interview! Check out our first interview with the action maestro for SAVAGE DOG and make sure to follow him on his official FACEBOOK and INSTAGRAM pages for all the latest action updates!
TRIPLE THREAT hits theaters nationwide for one night only on Tuesday, March 19th and then in select cinemas, Digital and VOD on

Friday, March 22nd courtesy of Well Go USA!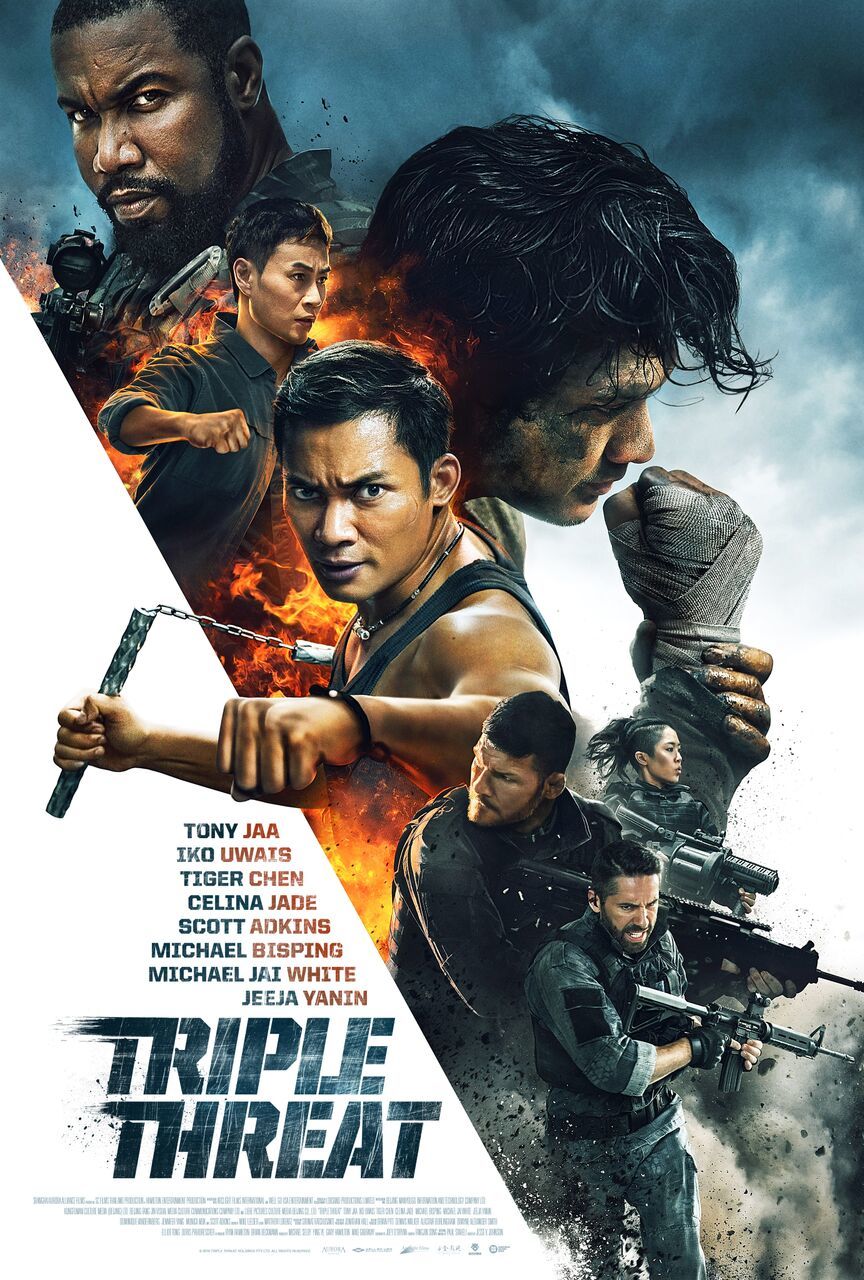 OFFICIAL TRAILER