(Original Publication Date: September 13th, 2018) By: John M Jerva
REVIEW: PEPPERMINT
STARRING: Jennifer Garner, John Gallagher, Jr., John Ortiz, Annie IIonzeh and Juan Pablo Raba
DIRECTED BY: Pierre Morel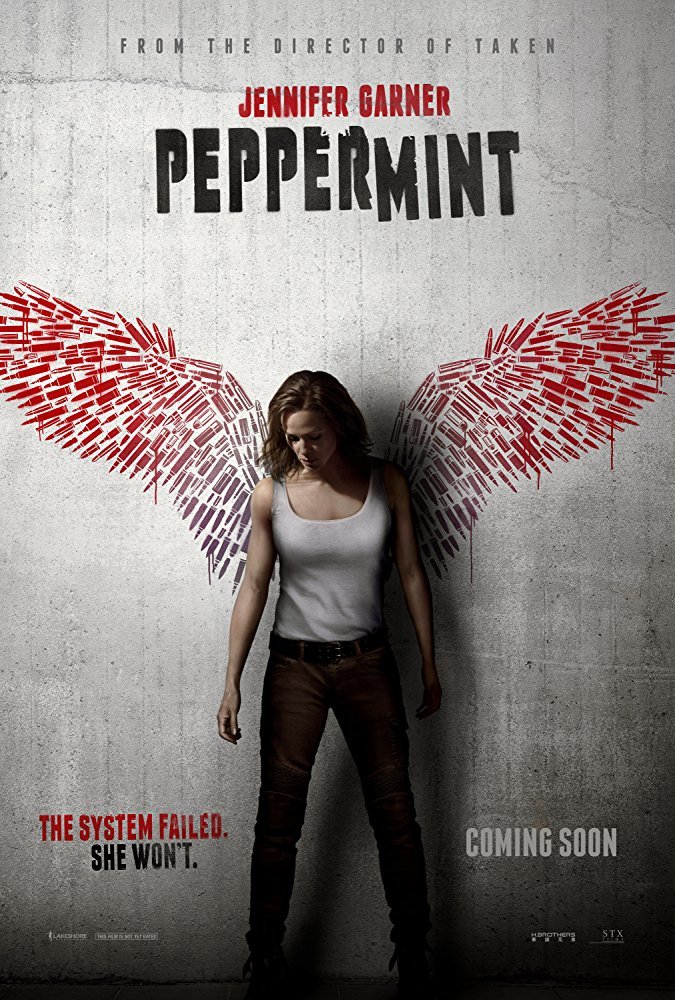 Official Synopsis: Riley North awakens from a coma after surviving a brutal attack that killed her husband and daughter. When the system shields the murderers from justice, Riley sets out to transform herself from citizen to urban guerrilla. Channeling frustration into motivation, the young widow spends years in hiding — honing her mind, body and spirit to become an unstoppable force. Eluding the underworld, the police and the FBI, Riley embarks on a deadly quest to deliver her own personal brand of punishment.
THE REVIEW: Jennifer Garner kicked ass and took names on her hit ABC series ALIAS which was the star's first front and center acting gig back in the early 2000's. Garner excelled in the action set pieces the show had to offer each week and became the newest action heroine over night even parlaying that into a film career witch would see her kick more ass on screen as the Marvel Comics' assassin ELEKTRA. Eve though thsat film wasn't a hit, Garner still radiated star quality that has stuck with her to this day. garner, of course, married Ben Affleck and she became an awesome mother to her children and the next coming years saw her take on more dramatic roles and family fare. Now Garner is back doing what she does best in  PEPPERMINT, the newest action-thriller from director Pierre Morel who has brought us TAKEN and the classic DISTRICT B13. PEPPERMINT makes no argument about the kind of film it is and it is a brutally satisfying revenge-thriller that sees Garner go from helpless victim to an avenging angel who makes those responsible for her loss suffer. PEPPERMINT doesn't bother in asking the tough questions of what is right and wrong but instead stampedes ahead in its simple plot.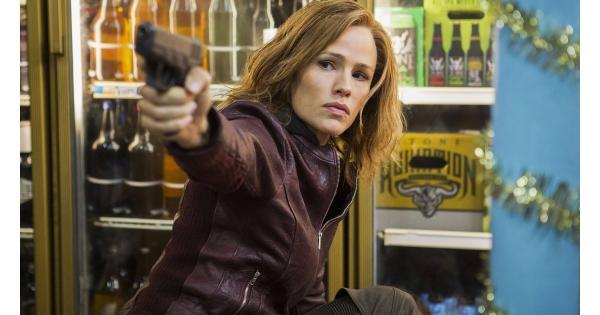 Garner plays Riley North, a hard working and loving wife to her husband Chris (Jeff Hephner) and a loving mother to their adorable little girl Carly (Cailey Fleming). One night while out celebrating Carly's birthday, Riley is forced to watch in horror when her Chris and Carly are ruthlessly gunned down by a violebt drug gang terrorizing the L.A. streets. It seems that Chris was thinking of joining his friend on a job to rip off powerful local drug kingpin Diego Garcia, played by SIX's Juan Pablo Raba. Chris had backed out of the job the last minute but it was already too late as word spread to the gang to which they executed him anyway. Riley is injured in the shooting but she is still able to identify the attackers but a corrupt legal system lets them go to Riley's horror. Riley escapes police custody and disappears without a trace. Fast forward five years later and she is back with a vengeance taking out each gang member responsible in gory fashion which draws the attention of police detectives Stan Carmichael (Gallagher) and Moises Beltran (Ortiz) who are on her case. Riley is a ghost however who has since become a figure of justice to the people of the community but Garcia will do anything in his power to kill Riley and end her reign of vengeance for good. Riley isn't going down until every last one of them is dead and the stage is set for the streets to run red with blood.
PEPPERMINT is a film that has been done before but what makes this entry work is Jennifer Garner. She is literally two types of people in this film with the first being a loving mom and wife and the second being the female equivalent to The Punisher. We don't know where Riley was for those five years after the murder of her family but we do know through little pieces here and there that she was off transforming herself into a lethal killing machine. She basically took her rage and channeled it into something brutally constructive. Garner portrays Riley as a stone cold angel of retribution but at the same time she still gives Riley a sense of heartache and despair. You feel for her and what she has gone through and you cheer her on as she cuts a path of death and destruction. You know that what Riley North is doing is wrong but you can't help but root for her to get them all. Garner hasn't lost a step in the action department and she shines in the thrilling moments of the film and you know that she trained hard for the role and to make it look believable. Garner is so good in her roles that she can make you believe that she is anything and here that anything is one bad as motherf@cker.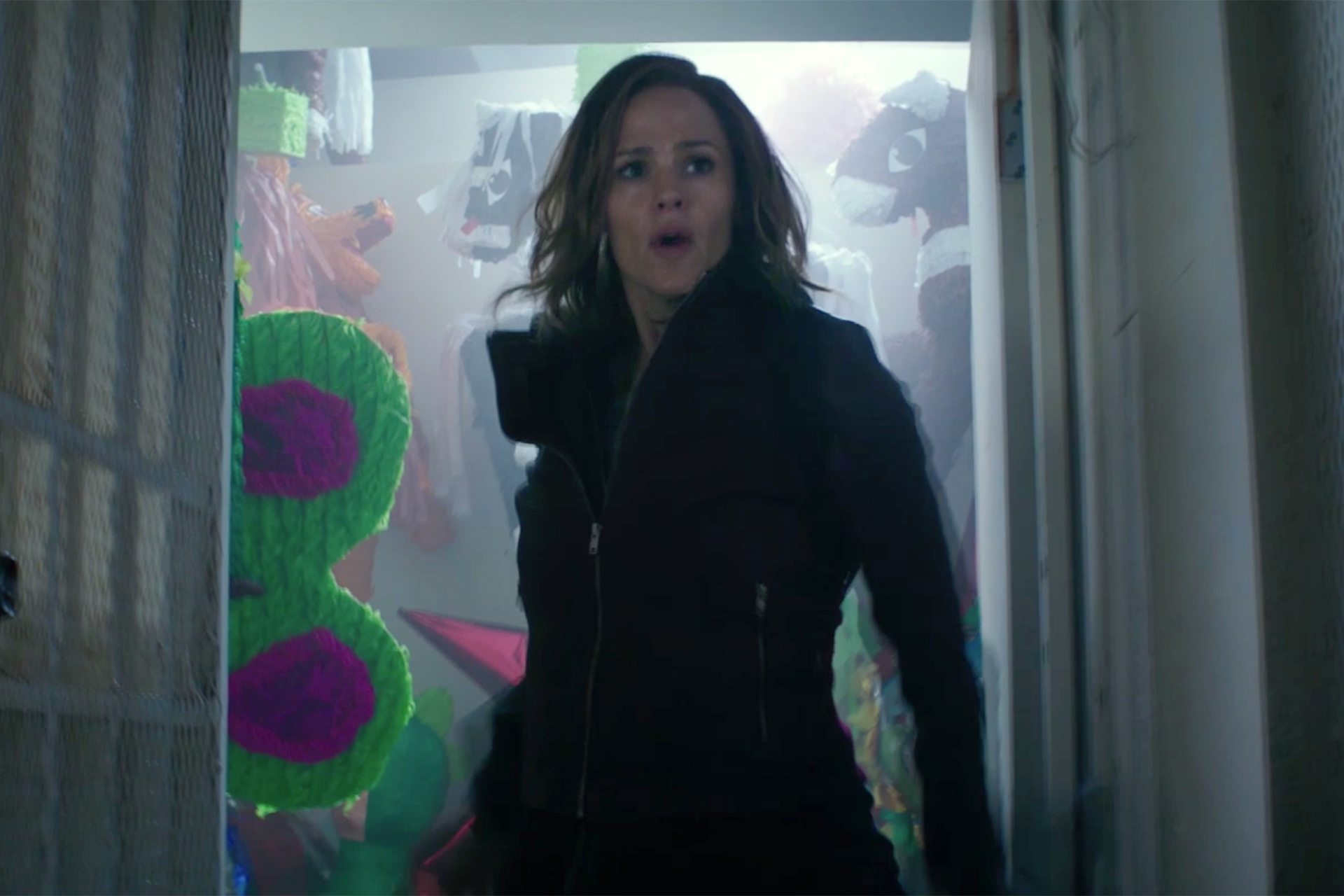 Director Pierre Morel introduced us to Liam Neeson's now classic character Bryan Mills in TAKEN and now he has given us the female counterpart to that in Riley North but what makes this character exceptional is that she was just an ordinary woman who loved her family. She doesn't have a background in special ops or intelligence, sh was just forced into a really bad situation. Juan Pablo Rabo of The History Channel's hit show SIX plays the ruthless Garcia and while he is a heroic Navy SEAL on that show, here is is just plain garbage. He makes it easy for the audience to want to see him get what is coming to him and he has fun with the role at the same time. Gallagher and Ortiz are fine in their supporting roles as the cops looking to bring Riley in and Annie IIonzeh is serviceable as FBI agent Lisa Inman. 
The action in PEPPERMENT is rather low key in terms of its set pieces but it delivers some pretty excellent R rated kills and the bullets do fly. . There are a few very satisfying firefights with Garner displaying her lethal training and while there isn't a lot of hand to hand combat, there certainly is a few rapid fire exchanges. There are two major action scenes in the film with the shootout at a warehouse being the highlight of the film. Riley gets banged up a lot in her pursuit of vengeance and it offers a layer of realism at the same time knowing that she could meet her maker at anytime. The climax while rather subdued is still engrossing and it culminates with the eventual showdown between Riley and Garcia.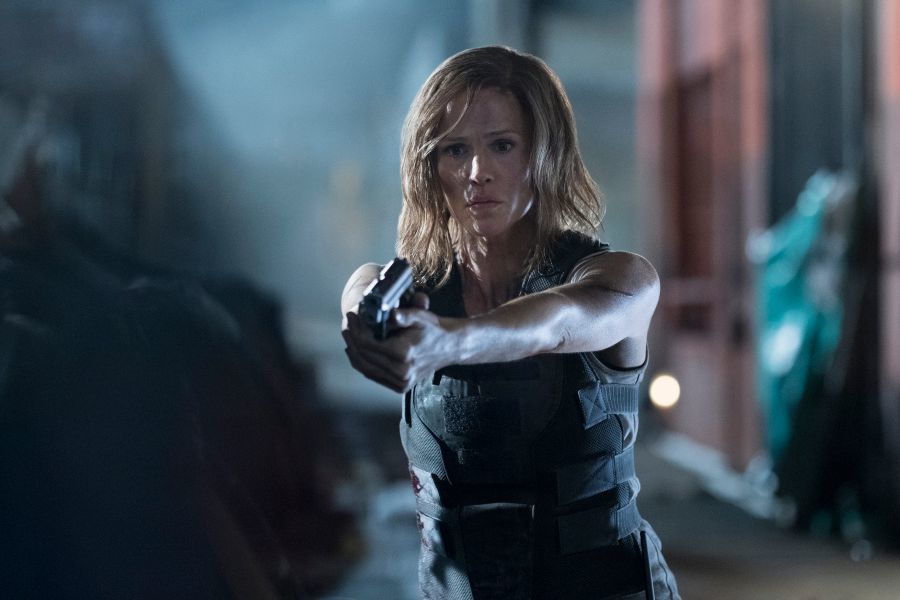 PEPPERMINT offers nothing new to this genre but it still entertains through and through and Garner is in fine action form once again. The ending is left open so I wouldn't be upset by any means if we got to see Riley North fight another day. Morel has given us a sleek revenge movie that knows exactly what it is and makes no excuses. At a running time of 1 hour and 42 minutes, it isn't slow and once Garner rages onscreen in pursuit of vengeance, it is never dull. It is great to see Garner return to the action genre in which started with and it makes you want to see her return again to it in the future. Make no mistake, this is Garner's movie through and through and even though it has been done before, you will want to take this ride. 
VERDICT: ACTION-FLIX APPROVED!
OFFICIAL TRAILER