(Original Publication Date: July 31st, 2017) By: John M Jerva
In the second of two exclusive interviews with Action-Flix.com, international martial arts and action star Marko Zaror talks about his new period action-thriller SAVAGE DOG in which he takes on his UNDISPUTED 3 co-star Scott Adkins once again in a winner-take-all battle royale that will please all genre fans!  Marko also takes the time to chat about working with director Jesse V. Johnson and some of his other films as well as what it takes to train for his numerous physical action roles. Enjoy!!!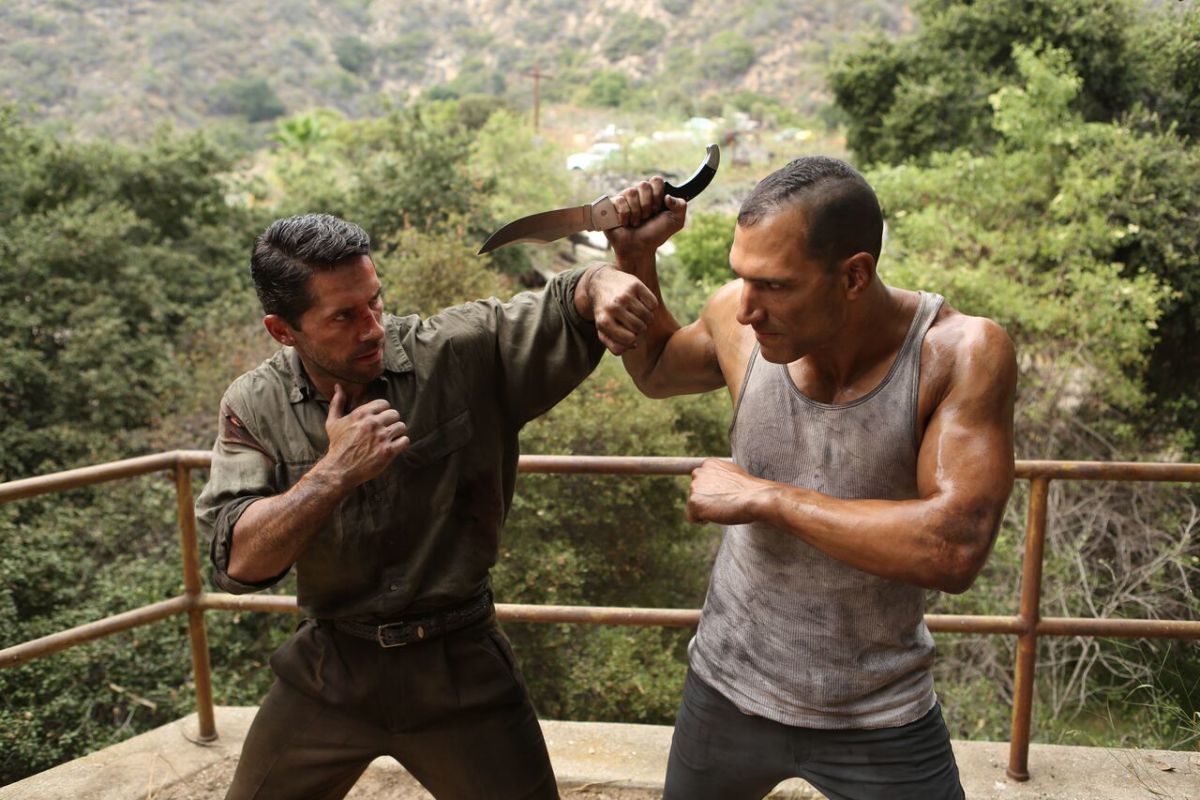 1) Action-Flix: Thank you so much Marko for taking the time to speak to me! We are talking about your new film Savage Dog which comes out soon. Tell us what drew you to do the movie. What was it that made you want to make it?
Marko Zaror: Thank you for having me! Well Jesse Johnson and I have been friends for a long time and I haven't seen in like 15 years and suddenly through the internet he realized I was in L.A. so we went and grabbed coffee and he told me that he was putting the movie together and he had a role that he thought would be perfect for me. He then gave me the script and I loved it and then I realized it was with Scott Adkins and I thought WOW! That would be great to work with him again. He's a great martial artist and so for me it was really fun to work with him in Undisputed 3 and we became really good friends and we stay in touch so it was a no-brainer for me. It was a big challenge for me because the movie wasn't the same as Undisputed and it wasn't just me playing the bad guy with a fight scene at the end. There was much more character development and a lot of dialogue and acting scenes through the whole movie. It was very nice opportunity for me.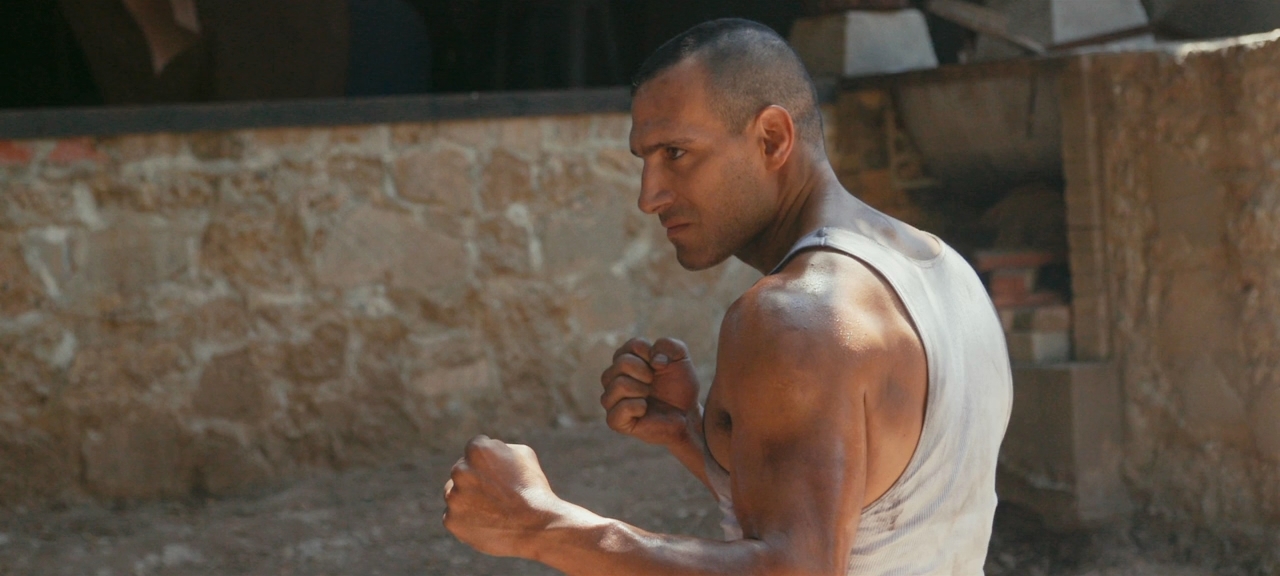 2) Action-Flix: You play the role of Rastignac in the film. Describe him to us and what we can expect from your performance.
Marko: Well he's an assassin from the Legion and now he's an opium dealer and he is betting on fights with his friends and he is a gambler. Things get more complicated when this character comes in and starts shaking things up. I really had the chance to expand with a more classic character with the way he fights and the way he moves and it is totally different from what I have done in my other movies.  It was very fun for me.
3) Action-Flix: Now you mentioned that you got to work with Scott Adkins again which was great. I saw the film and loved especially the end fight. That fight scene is totally different from Undisputed 3. That one was a little more flashier while this one was more brutal and gritty. Can you give us your thoughts on that.
Marko: Oh thank you so much I'm glad you enjoyed it! Of course that was the idea to make it different because in Undisputed 3 we were like OK this is a totally differnet movie than that. We have guns and weapons and its not a martial arts movie, it's an action movie. We throw in the martial arts because it fits the characters but its not a martial arts film. It was a different challenge for me and it was an opportunity to do Savate techniques that were perfect for the time period of the character and then be able to challenge Scott with that and throw in some new techniques. Scott had a street fight kind of way of fighting with his techniques so I liked that and it was a totally different approach and I was really happy that he let me do my stuff.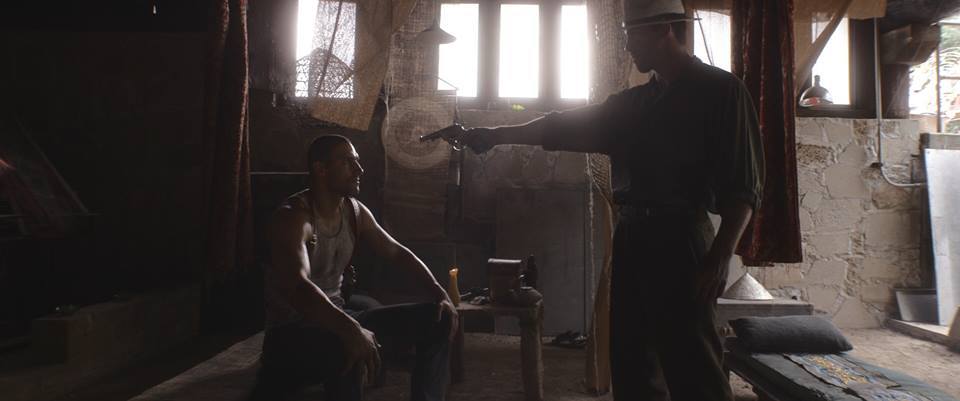 4) Action-Flix: You mentioned that you were friends with Jesse Johnson who directed the film. He has made some really great action films.  What do you think that makes him a great action director. Why do you think he gets it and is able to be great action out there?
Marko: Well because he has been related with action all of his life. Once you have a stunt career in your system you kind of see the action through different eyes and you understand. Same thing that is happening with the 87Eleven action team and movies like John Wick and the new Atomic Blonde that is coming out. They are all action guys who are passionate about it. They've done it themselves, they've hit the ground. They know what it is and they know what you can do and what you can handle and what you can ask your actors to do. They know how the way it should look and they know how a fan action would like to see things. They know where to put the camera and how to shoot it. I'm a total believer that the only way to do good action, especially fight scenes, is that you need to be a  martial artist and to have trained because the only way to understand what looks better, where you have to cut or where not to cut is if you had done it yourself and that is what Jesse has.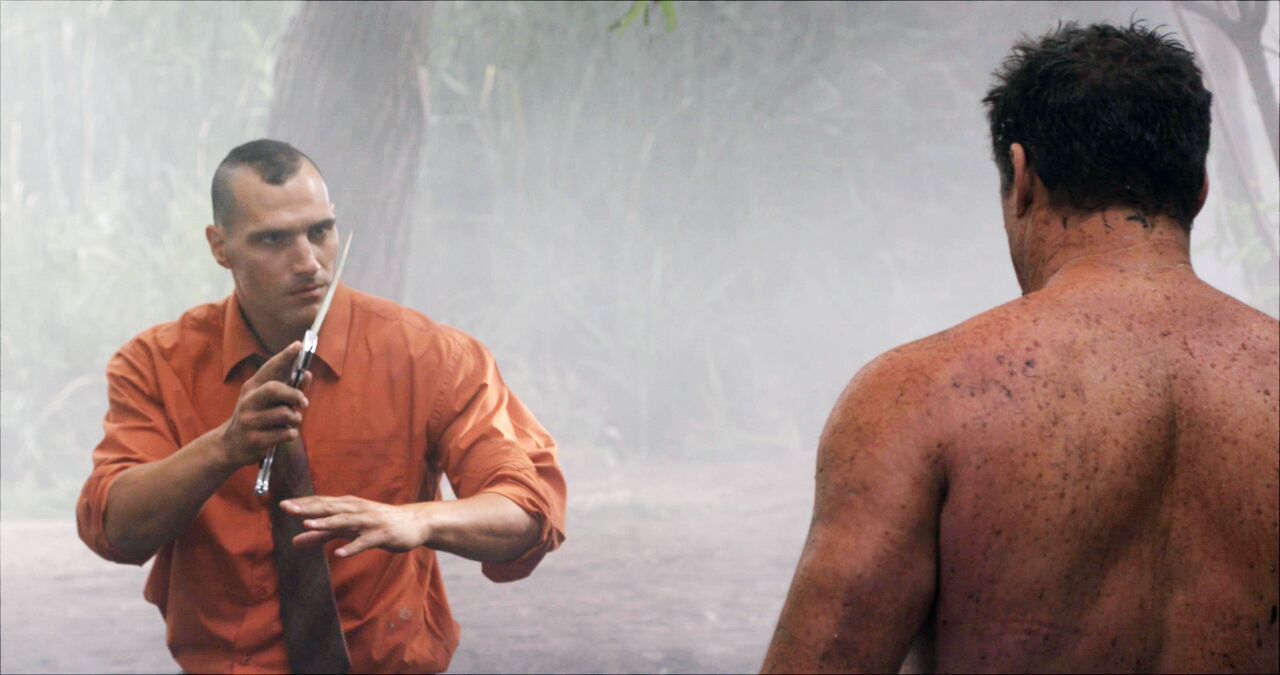 5) Action-Flix: Now you also had the opportunity to work with MMA champ Cung Le in the film who pays Boone. How was he to work with?
Marko: It was really a lot of fun to work with him and he's a great martial artist of course and he's had a great career and yeah it was a lot of fun to work with him. I actually had the opportunity to help on his fight with Scott and be there and help Jesse with the fight and to make it the best fight possible so I was very happy that Jesse let me do that and be there for Cung and Scott. Cung is great and he's a great guy and I look forward to working with him again definitely.
6) Action-Flix: Now this is the second time you fought Scott. Would you ever be up to doing a film with him where you're on the same side and you two beat up the bad guys together?
Marko: Yeah (laughs) yeah I actually told Scott that this was the last time he was going to beat me (laughs). Next time we team up and do it together. We joke a lot about that actually.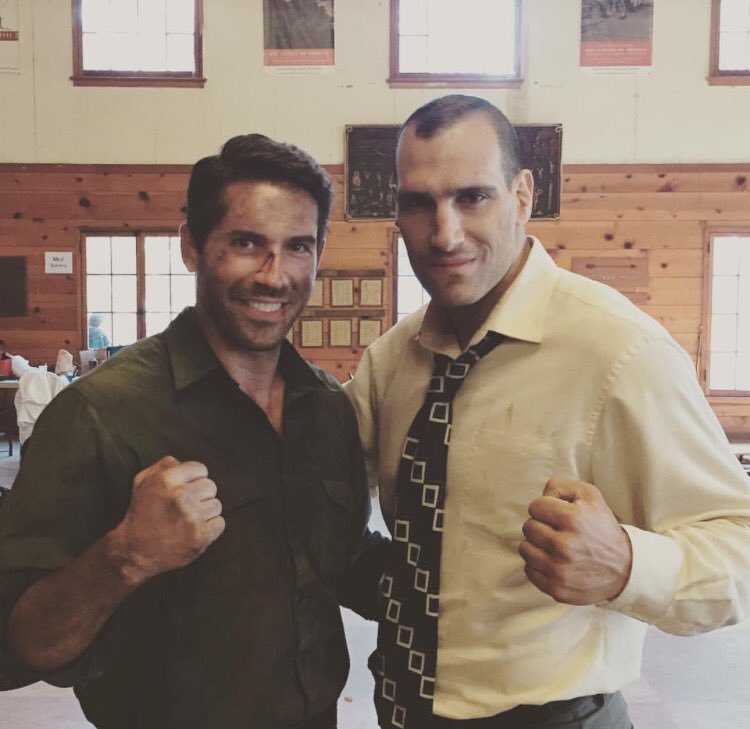 7) Action-Flix: When your preparing for an action role, take us through your regiment. Is it different from your regular training?
Marko: Yeah well of course first I have to find the character that I am doing and know what I am gonna be doing through the physicality of it and see Ok how is this character going to move and what kind of fight style is he going to have. How is he going to walk, how is he going to stand and when I find him through the fighting style, then I am able to start to understand the character more and what I have to do to prepare for it.  That's how I do it as a martial artist. It is through the physicality of it then in terms of training, once I understand that, I am able to understand the rhythm of the choreography and the techniques that I am going to be doing and then I come up with the best way to propose to the director on how I think it should be shot and how we should this. Then we all talk and we come up with our ideas through brainstorming and then we finally get to the final scene.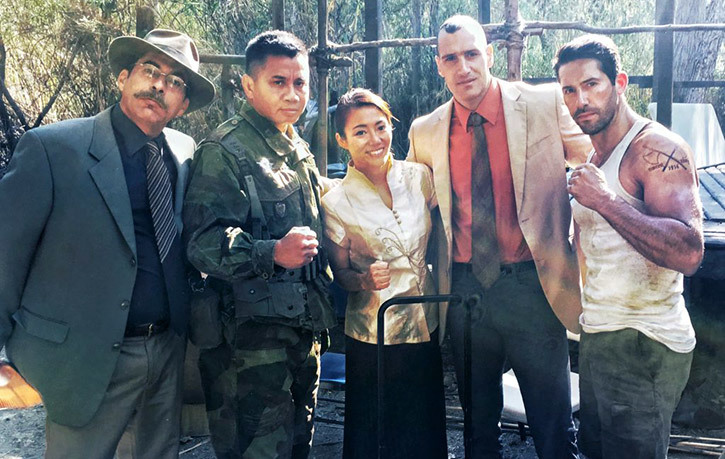 8) Action-Flix: Now you have done a lot of films in your career of course. My personal favorite is Redeemer. Do you have a particular film that you have done that you are the most proud of?
Marko: Aww, that is a hard question because every movie I have done, I like certain things about it and the experience of doing it. It's a hard one but for me Mandrill was a big challenge but in terms of fighting I would say redeemer is at the top but in Kiltro, the fight scene in the alley, everytime I see it, I am really happy with it. Now Mandrill in terms of the over all movie and the fighting would probably be one and I can say it's the best fighting I have done so far. Even in the series From Dusk Till dawn, even though it's not a big one, the fight I do in the dessert is great and I was so happy with that and the character I played.
Action-Flix: Mr. Zaror , I wanted to thank you so much for the opportunity to talk to you. It was truly an honor.
Marko: Yes thank you so much. Unfortunately it was too short and I would have loved to talk to you longer because I loved the conversation. Of course we can talk again in the future. Thank you so much!
To stay up to date on Marko Zaror follow him on his social sites at:
Facebook: Marko Zaror (oficial)
Twitter: @markozaror
Instagram: markozaror
Savage Dog will be released on August 4th in select cinemas and on August 8th on Digital Download and VOD from XLrator Media