(Original Publication Date: July 31st, 2017) By: david j. moore
Chilean martial artist extraordinaire Marko Zaror has had an impressive, built from the ground up, career of creating and starring in his own projects, films such as Kiltro, Mandrill, Mirage Man, and most recently Redemmer, and now he's back in an antagonistic role in Jesse Johnson's Savage Dog, starring Scott Adkins and Cung Le. Zaror, who previously co-starred with Adkins in Isaac Florentine's Undisputed III, once again plays opposite Adkins in the role of Rastignac, a mercenary who has it out for Adkins. In this exclusive set visit interview, Zaror took a few moments to discuss his role in the film and his time working with Adkins and director Johnson.
 The Action-Flix.com Exclusive On Set Interview with Marko Zaror!
1) Marko, you once told me that you don't seek out film projects, but that they seek you out. What excited you about Savage Dog when it came your way?
Marko Zaror: "What really excited me about this movie was that it's a good time to work with friends and Jesse. I met Jesse like 20 years ago when I first moved to the US. He was working on a film called Pit Fighter. I was excited to be on the set of that movie. It shot on the Universal back lot, I remember. He was very nice, had great energy. I did a little stunt for him. That was a nice experience, and I never forgot that. Life put us together again. He had Savage Dog, and I'm really excited about it."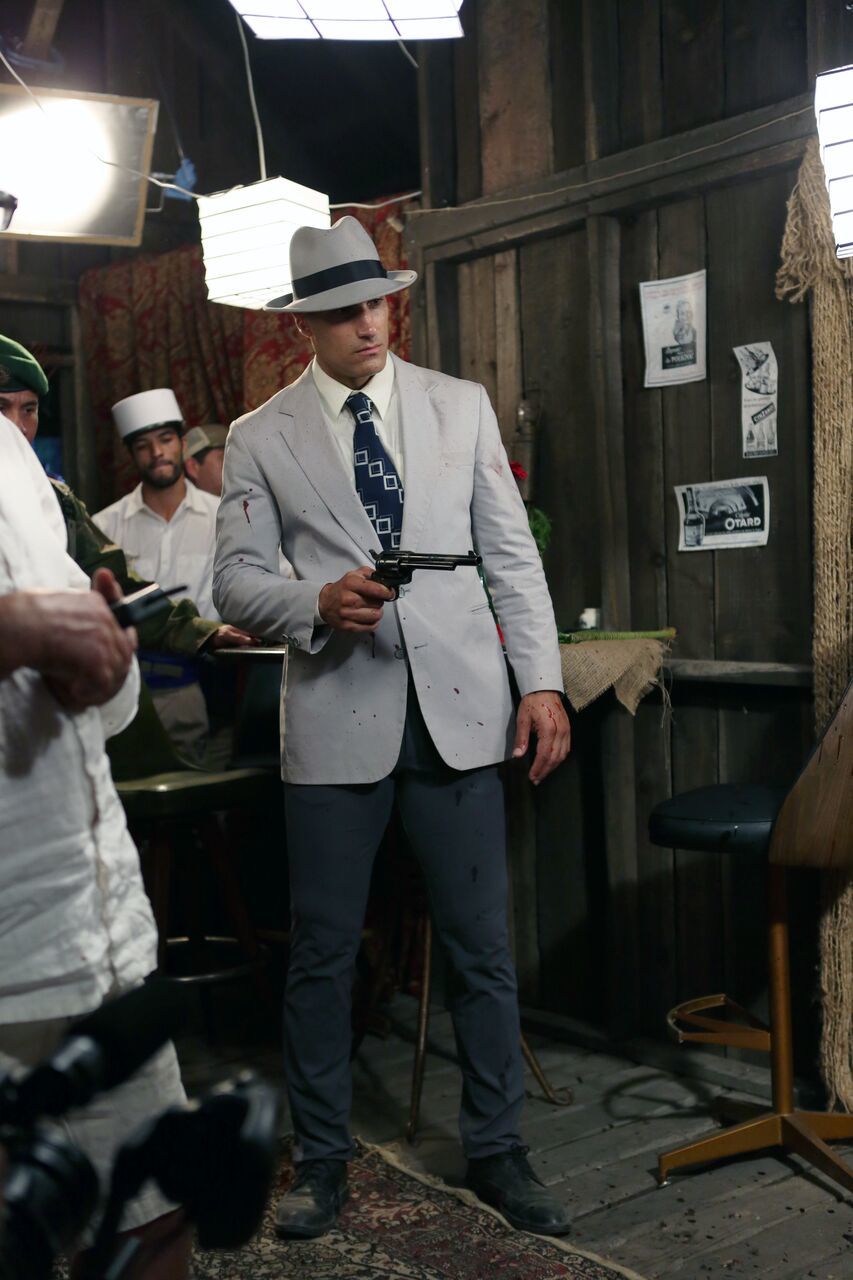 2) Savage Dog has a dream team cast of martial artists and action stars. You're teaming up with Scott Adkins again after your team-up on Undisputed III. Talk a little bit about working with him.
Marko: "Scott is a great guy, a great human being. He's a passionate martial artist. Still a kid. He will always have that kid in him. It's like we're 15 and playing with martial arts, and learning about it. It's that same energy in a professional atmosphere. That's what I remember about him when we were working on Undisputed III. He enjoys what he does, and that's exactly the way I am. Working with him is a pleasure and an honor. Let's see what we can come up with on this movie. It's a very exciting piece. We have a lot to play with."
3) When I read the script, I immediately imagined you in the part of Rastignac. It's a great character role, and I'm sure you're going to sink your teeth into the role. Talk about Rastignac.
Marko: "I want to find the Rasignac within myself. He's an assassin, an opium dealer, and he fought in different divisions, different armies. He's a war assassin, and he gets in Martin's – Scott's – way."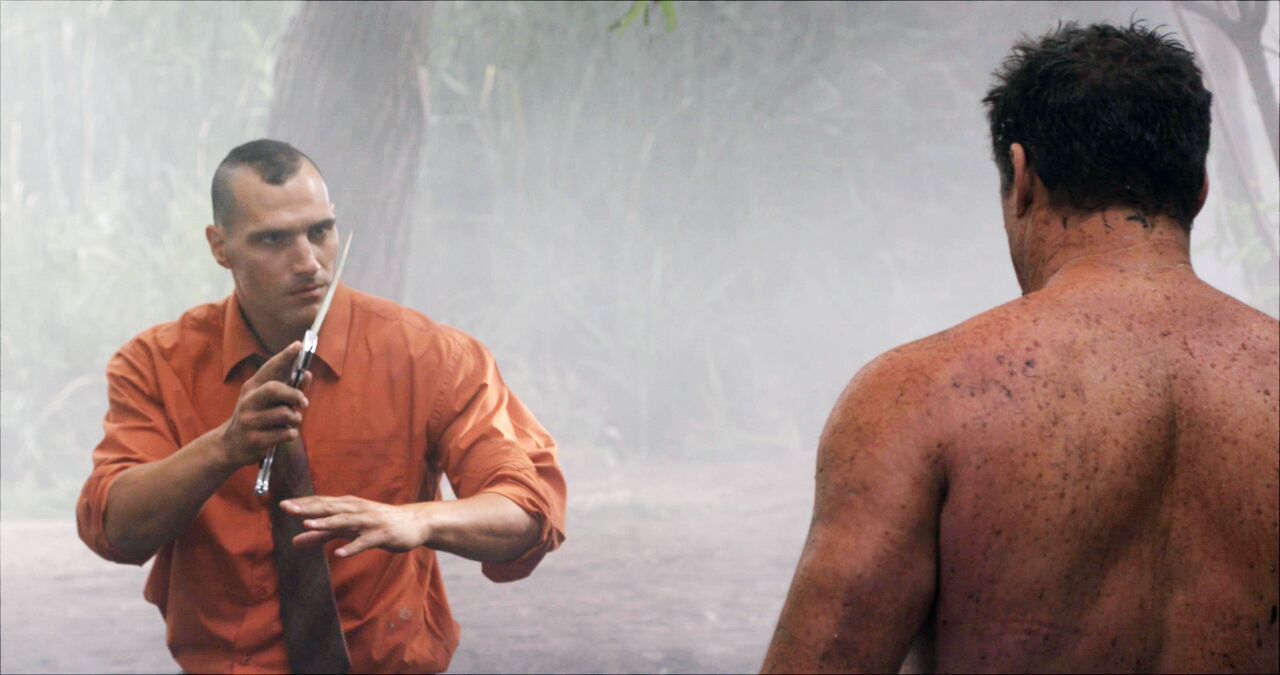 4) Do you see him as a hero or a villain?
Marko: "He's a straightforward guy. My character in Undisputed was very sarcastic and playful. I think Rastignac is a much more straight guy. He's not going to joke around. He has codes of honor and respects life and death, and has his own philosophies. He just happens to run into this guy and this guy gives him trouble. He's going to take care of it."
5) You're going to fight Scott in this movie, and everybody is going to be waiting for this fight. It's going to be awesome. Say something about preparing for this fight.
Marko: "The fight scene between us is going to be very interesting. We're going to ahve some weapons during the fight. It's a realistic fight, very to the point. The fight scenes will shake things up. The fights will be realistic and will use some interesting weapons. My character knows Savate, a unique style of martial arts. We want to do something totally different than what we did before. We've gone over the choreography with Luke LaFontaine, and we're trying some stuff."
6) Talk a little bit about your training process.
Marko: "I prepare my body for different jobs. Power training, explosive training, all that. I prepare for my roles according to the project. I do the training in a six-week process. My training changes for each project, but I trained to be fast and explosive, and nutrition is very important. Right now I'm doing the high fat way of eating lifestyle; it changed my life. I eat 75% of fat in my diet, and it's very good for working on movie scenes. I can go 24 hours without eating if I have to because I have fat stored as energy. You don't get the downs and ups of a sugar rush. I am in optimal shape for shooting."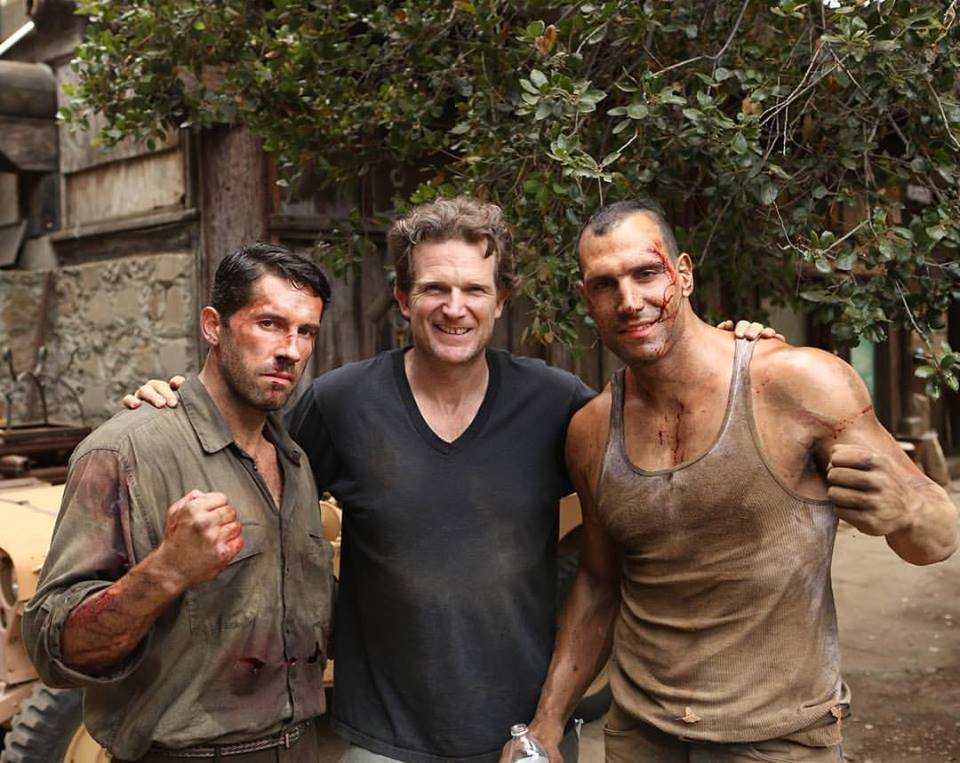 7) Redeemer was the last project I saw you in, and it got you some good exposure in the US. I know we're all waiting for the breakthrough movie for you, and Savage Dog could be it. Do you see crossing over into the English language market as a challenge?
Marko: "I'm really excited that Redeemer had a nice release. People can see it on so many different platforms just with a click. It came out and got good reviews, and it makes me happy that it had an audience all around the world. It's crazy. The world is getting all together with this. For me, as long as I can do what I love to do, that's good. I've been doing different projects, and this is a beautiful movie to do. I'm very happy to be a part of this team. I cannot wish or ask for anything else. I'm so grateful for what's happening to me."
8) You have fans all over the world, Marko. What would you like to say to them, and what can they expect when they watch Savage Dog?
Marko: "To the people that follow my career, I want to say thanks. Appreciation and thanks for the support. They can expect me to give them 100% to my character, 100% of my passion and my energy, and they will enjoy this movie for sure."
 About the author: david j. moore is  the author of The Good, the Tough, and the Deadly: Action Movies and Stars" and a contributing writer to Action-Flix.com
To stay up to date on Marko Zaror follow him on his social sites at:
Facebook: Marko Zaror (oficial)
Twitter: @markozaror
Instagram: markozaror
Savage Dog is now available on Blu-Ray, DVD and Digital!