By: John M Jerva
After taking a back seat to the recent sci/fi martial arts actioner Jiu jitsu, star Alain Moussi has confirmed via social media that the third entry in the Kickboxer reboot franchise, aptly titled Kickboxer: Armageddon is finally going to happen. After the well received second installment Kickboxer: Retaliation was released, the duo of director Dimitri Logothetis and martial arts action star Alain Moussi announced that the third movie would be put on hold so they could film the sci-fi epic which was a passion project to both of them.
With that film now out, Moussi has announced through social media that Armageddon is finally a go and that this entry will be "electrifying" and that it will feature "Kurt Sloan as you have never seen before." Check out Moussi's post on Facebook below!
There is no denying that the second film in the new Kickboxer reboot trilogy titled Kickboxer: Retaliation was a rousing success with critics and audiences alike. Action star and martial arts sensation Alain Moussi has definitely brought the 80's fun back into the mainstream martial arts genre. Director Dimitri Logotheis, who helmed the second film, is back in the director's chair once again and this time, we are promised a more dark and savage Kurt Sloan for the final battle. There was a teaser that dropped three years ago which primarily showcases scenes from the first two films but we do get a glimpse of Moussi's new look for the film and it is lethal to say the least.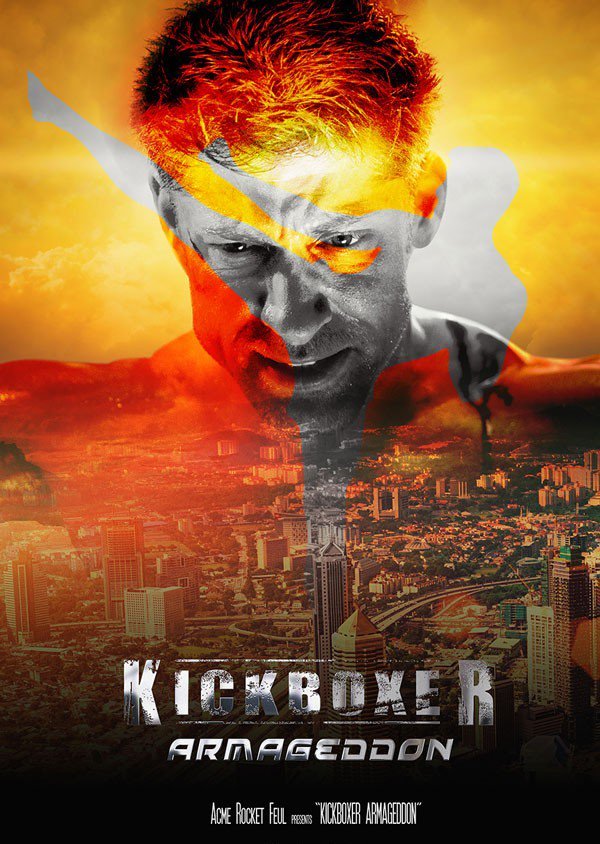 The plot for the third film is still a mystery but I had the distinct honor of interviewing Alain for Kickboxer: Retaliation a few years back when it hit and I asked him about the prospect of a trilogy to which Moussi gave me one hell of answer.
Now, of course, it's all about the action and Moussi promises that the third film will feature action set pieces that will outdo the previous movies and that we haven't seen anything yet in terms of brutal, skull crushing, unapologetic martial arts sequences.
Aside from Moussi, casting is still pending but I'm sure that this movie will include some high profile real life fight talent like the other movies. Jean-Claude Van Damme, who starred in the original, essentially passed the torch to Moussi in the reboots as he played Sloan's mentor and trainer Durand. No word as of yet if JC will be involved this time around but think I can speak for fans everywhere when I say we hope he returns.
A teaser for Armageddon was released a while back and it teases Moussi's new darker and savage look for the film mixed in with high octane sequences from the other films. While we wait for more 411, check it out below to appropriately wet your appetite and keep it locked and loaded right here for more as we are your destination for everything action!