By: John M Jerva
Above photo: Director William Kaufman with Tom Berenger at the 2012 ActionFest Film Festival
In the realm of independent action cinema, certain names always pop up when fans talk directors. Names like Jesse V. Johnson and Isaac Florentine always are at the top of that list and director William Kaufman is no exception. Having burst onto the action scene with THE PRODIGY which pretty much kicked ass on a limited budget, Mr. Kaufman has cemented himself as one of the action genre's top filmmakers with classic titles like SINNERS AND SAINTS and DAYLIGHT'S END along with other high-octane titles like THE MARINE 4: MOVING TARGET and JARHEAD 3: THE SIEGE. Kaufman has that way of filming action sequences that just hits the nail on the head and always delivers the goods to the fans who are eager to see anything with his name on the title. 
In this second all exclusive interview with Action-Flix.com, Kaufman talks about his newest action offering THE BRAVE which reunites him with actor Louis Mandylor and also gives us updates on the sequels to SINNERS AND SAINTS and DAYLIGHT'S END. Check out our exclusive chat with the action maestro himself, William Kaufman!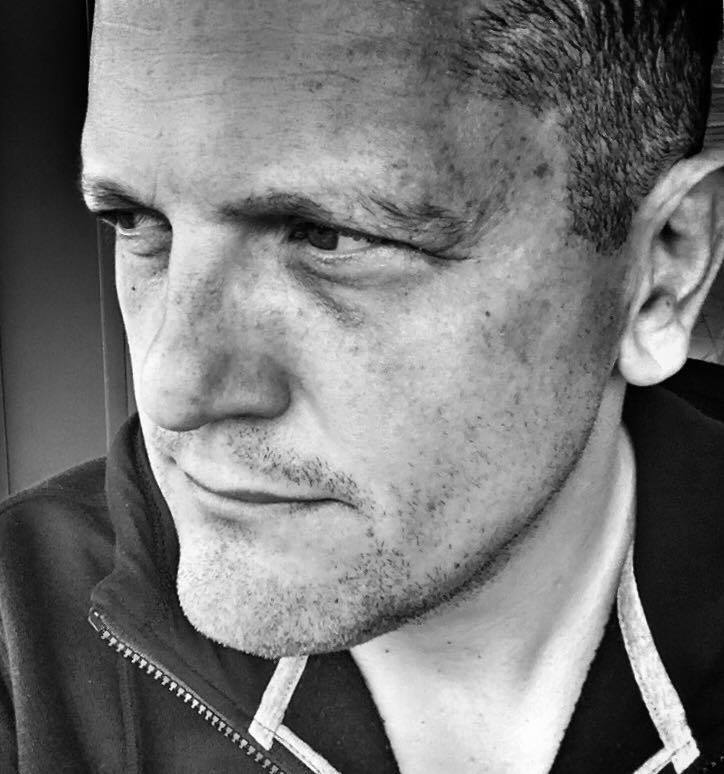 1) Hi William. Thanks again for stopping by to chat with me. It's been a few years since we last talked for Daylight's End. Tell us how the last few years have been?

Life's been great… I've been busy developing projects & got to do another film in Bulgaria & Albania since we last talked…  The Brave, a really cool, cop thriller set in Albania. A totally different experience than I've ever had before. Then I spent the majority of last year working in TV which was a great experience. I learned a ton.


2) Lets talk about your new upcoming film The Brave which is another awesome shoot 'em up for the fans. How did it evolve and how did you get involved with the project?


This Film came to me from a producer out of New York named Issa Zaroui.  Issa had seen some of my other work and reached out to me and the opportunity to go back and work with my team in Bulgaria to do an action cop thriller sounded really cool to me.  Also one of the things that made it the most intriguing for me was that it was inspired by true events… and the truth is these kind of cop stories just aren't made anymore here in the states…  so yes… I jumped at it.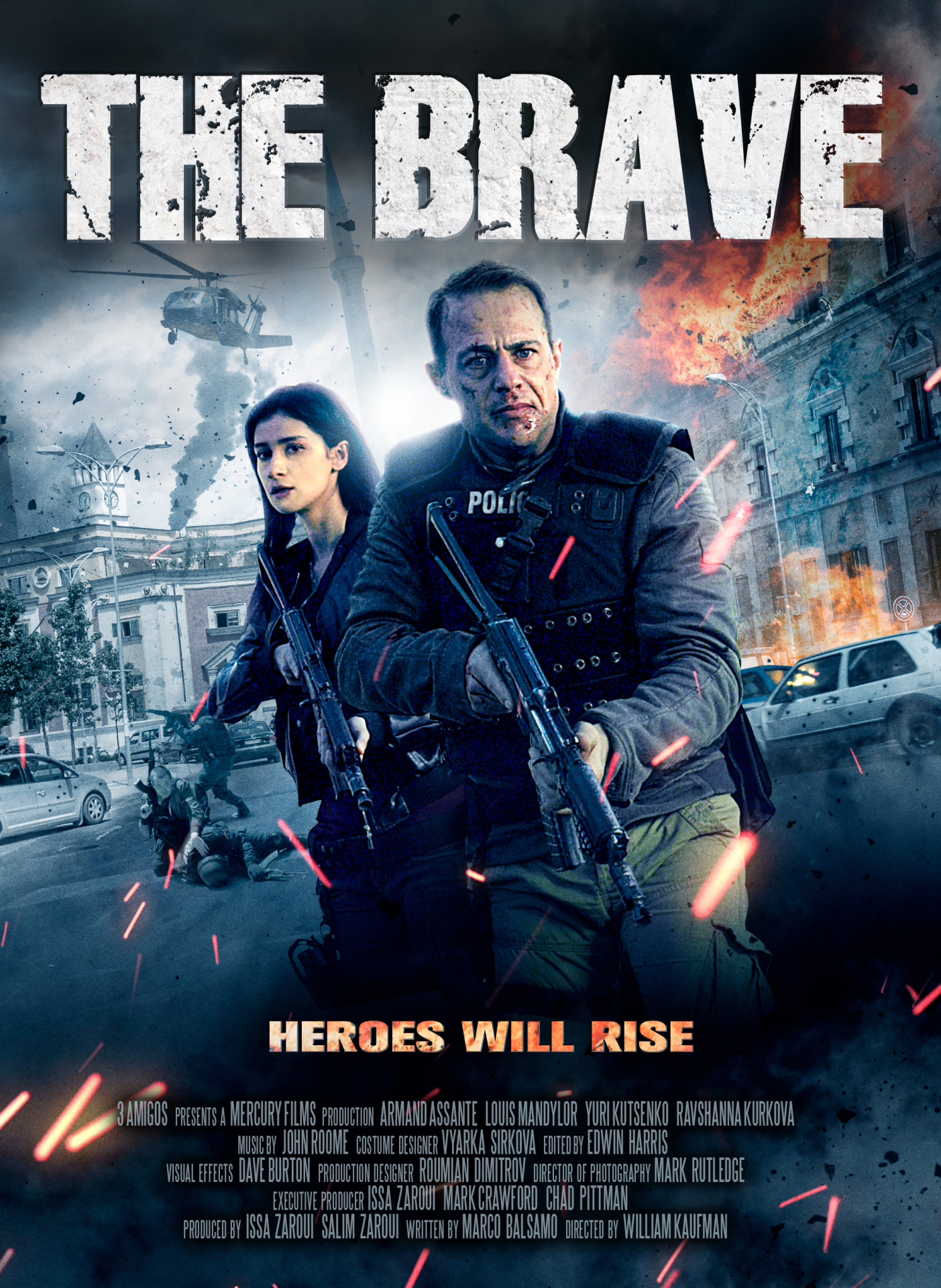 3) Now in your own words, tell us what The Brave is about.

As I mentioned the script was inspired by true events that occurred during the height of the drug war in Albania.  Our story revolves around an elite fictional strike team of Albanian narcotics detectives that are working to take down the biggest drug cartel in Albania.  The cartel is lead by guy so powerful and ruthless that he basically controls an entire region in Albania. And the headquarters for this operation is in this remote village in the heart of that region, that is protected by an army of his loyalists. And when I say an army that's exactly what I mean…  


The real village that our story was loosely based upon is a village called Lazarat, and in June of 2014 the RENEA, (Albanian counter-terrorist operators) laid siege to it to end  narcotics operations. 
Literally hundreds of people were involved in the fighting, with villagers armed to the teeth… RPG's, heavy machine guns, mortars, you name it. 


Long story short our story basically takes us through our strike team's investigation, where they come up against corruption and betrayal from within their ranks… Eventually culminating
in a full fledged war between the cops and the cartel in our fictional village.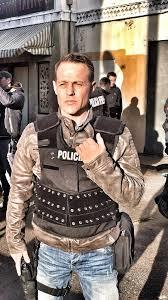 4) The great Louis Mandylor stars in the film and it;s no secret you two worked together on Daylight's End.

What makes Louis the great actor that he is. What does he bring to his role of Rei.
I've been a fan of Louis's forever… I first worked with him on Sinners And Saints and then of course brought him back to work with us on Daylight's End. We've  become good friends and he's always a blast to work with. Louis is an incredibly underrated actor. What I think he brought to the title character of Rei was a real human element… a depth and heart that is often missing in tough guy action films.


5) The movie was filmed Sofia, Bulgaria as well as Tirana, Albania. How was it to film in these locations?

What were some of the challenges?


I love working in Bulgaria… The crew I worked with was basically the same team that I did Jarhead with.  They're absolutely top-notch and working there is always great. I look forward to doing it again soon.  Albania is also very cool, but COMPLETELY different…. that said it added a great deal of authenticity that I think was really needed for the film.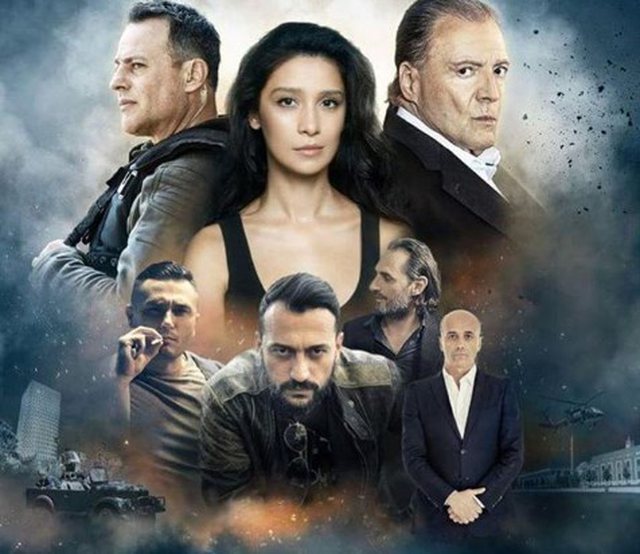 6) The movie also boasts some pretty awesome co-stars as well like Armand Assante. How was he to work with and talk about the rest of the cast that features some of that area's major talent.

Armand is stellar… I love working with him. He's so passionate about film. He plays the ruthless leader of the cartel. He's so good in the film.. smart, calculating, a man on a mission. A mission he feels destined to accomplish.
The rest of the cast was a combination of super talented movie stars out of Russia and some really talented actors out of Albania and Bulgaria. For all of them English was their second language so of course there were some struggles with that for some… But they all worked very hard and pushed past it. Some really great performances, I was super proud of them.


 7) Now the film features your signature action that you are known for like fierce firefights and some pretty rad looking fisticuffs. Talk about the action in the film and what ere some of the challenges in bringing this epic looking film to life.

Thank you, we got to do some really exciting stuff. As I said, the climax of the film takes place in the druglords village. The Bulgarian producer, my good friend Yanko Ushatov found & locked in this absolutely brilliant location… A village about an hour outside of Sofia.  It was amazing… Every direction we pointed the camera was begging to be filmed. The locals were super supportive and accommodating… We couldn't have been luckier.


We spent about a week there taking over the streets with hordes of Albanian counter-terrorist operators, armed villages, and cartel mercenaries… We literally blew off thousands of rounds in automatic gunfire and a good share of RPG explosions. One of the great things about Bulgaria is how good their stunt teams are. These guys work so hard and are so tough. Led by my stunt coordinator & 2nd Unit director, Stani Stamatov, & my tactical advisor Sonny Puzikas (Sinners And Saints & Daylight's End) who was actually co-staring as well, we worked basically night and day to deliver WW3 for the finale. Looking back on it it's actually pretty amazing considering that we had such a modest budget.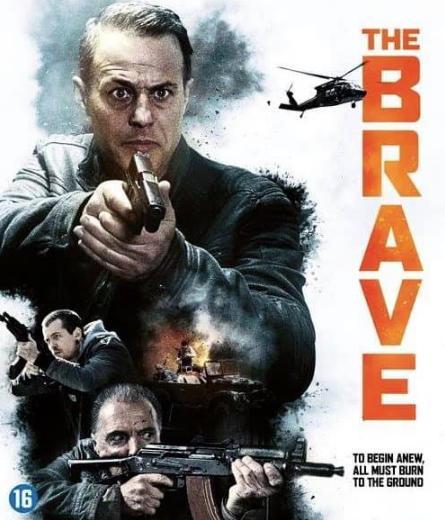 8) No without spoiling anything, can you talk about a particular scene that stands out for you?

There are a couple that really stand out… We had a great shoot out in the heart of city, at night in the pouring rain… A giant rocket attack, ambush between mercenaries and a prison transport convoy… It was cold and wet but I loved every second of it.

And of course… Again I love the finale… In particular the climax of it. The scene where Louis and Armand face-off with one another. These guys absolutely killed it.


 9) Now the most important question…do you know when we will be able to see it? 

I've been told it's North American release will happen this fall. 

10) I recently interviewed Chad Law, your partner in action crime, and he wasn't really able to talk about the status of Sinners and Saints 2: VENGEANCE. Do you have any updates for us and is Scott Adkins still involved?

Well that's because we're still trying to figure out when we can make it happen schedule wise.  With Johnny and Scott working as much as they are it's just gonna take some time to lock down dates that will work for everyone. It'll happen it's just a matter of when.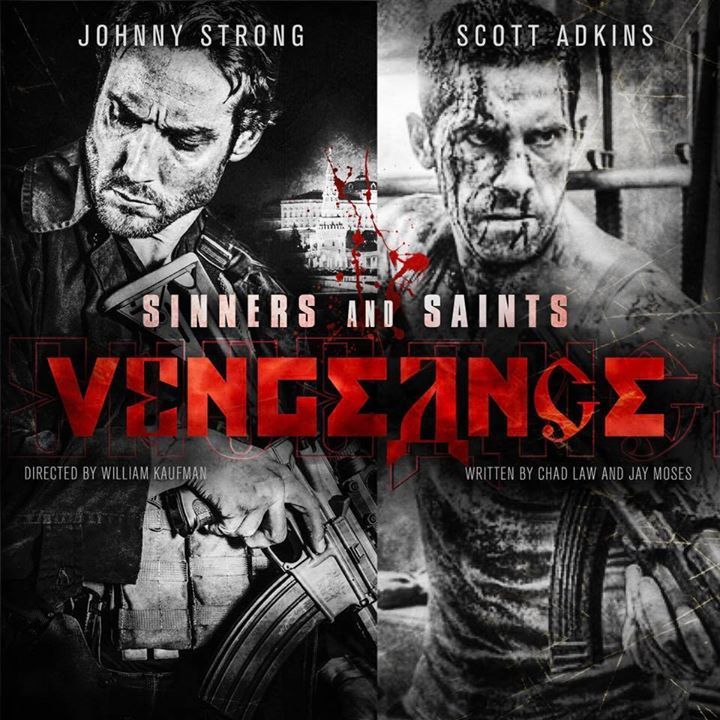 11) Now Chad also mentioned that you, him and Mr. Adkins would be collaborating in the future and I even asked Scott about it when I interviewed him for Accident man last year. Any update on that one hopefully?

Yeah we have a couple things in the works with Scott but I've been sworn to secrecy. As soon as I'm given the greenlight to share I will.


12) Now I wanted to ask you about the state of indie action films. It seems that the indie products that are being released in terms of action are bypassing the stuff we are getting on the big screen. What are your thoughts on this and why does it seem that the smaller movies seem to be getting the action right as opposed to many of the big budget films?

I'm not sure I completely agree with you… There's some great giant movies doing amazing action projects… For example what Chad Stahelski's doing with the John Wick franchise or what James Mangold did with Logan… These guys are at the top of their game in the genre… I think the differences with our smaller films is that we typically just have more freedom to take chances on story telling choices that the bigger studios tend to not be willing to do. I also think there are a fair share of directors working in the action genre that are not really fans of the genre. To many of them it's a means to an end to go do "real movies".  I strongly feel you've got to love this style of story telling to "get it", to be good at it.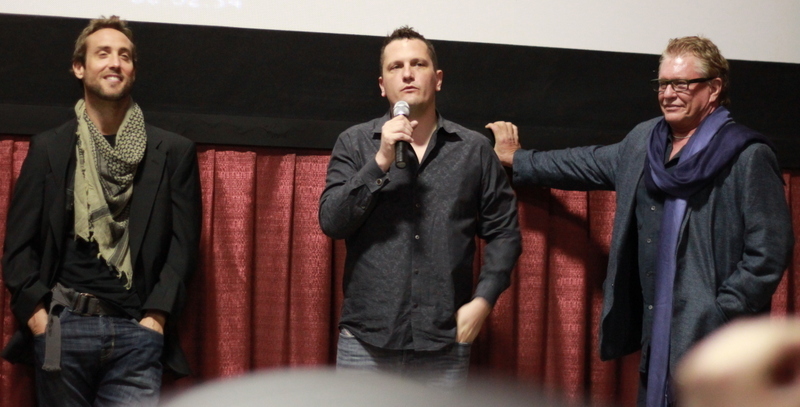 Johnny Strong, William Kaufman and Tome Berenger at ActionFest 2012  for SINNERS AND SAINTS


13) Now you have also done some interesting TV work in the past, most notably a series of episodes of Murder Made Me Famous. Talk about that and how was it to direct some episodes that dealt with some pretty infamous bad people?

Yeah I signed on to that show last year and we had a great run. I really enjoyed it.. fascinating and super creepy true crime stories. It's a tiny crew, that honestly really feels like a family. We move incredibly fast, the fastest I've ever filmed and are really pushed to make the most of our limited resources.  I learned a lot, definitely techniques & lessons that I will take with me into the feature world. 


14) Now is there any news on a possible sequel to Daylight's End as well? Will we see Thomas Rourke return for another epic post apocalyptic fight?

Yes you will… illegal downloading/piracy almost killed that possibility… It required us to really come up with a different strategy to make it happen. Johnny, Chad and I have got a script that we're really excited about. We will be shooting it at the end of this year.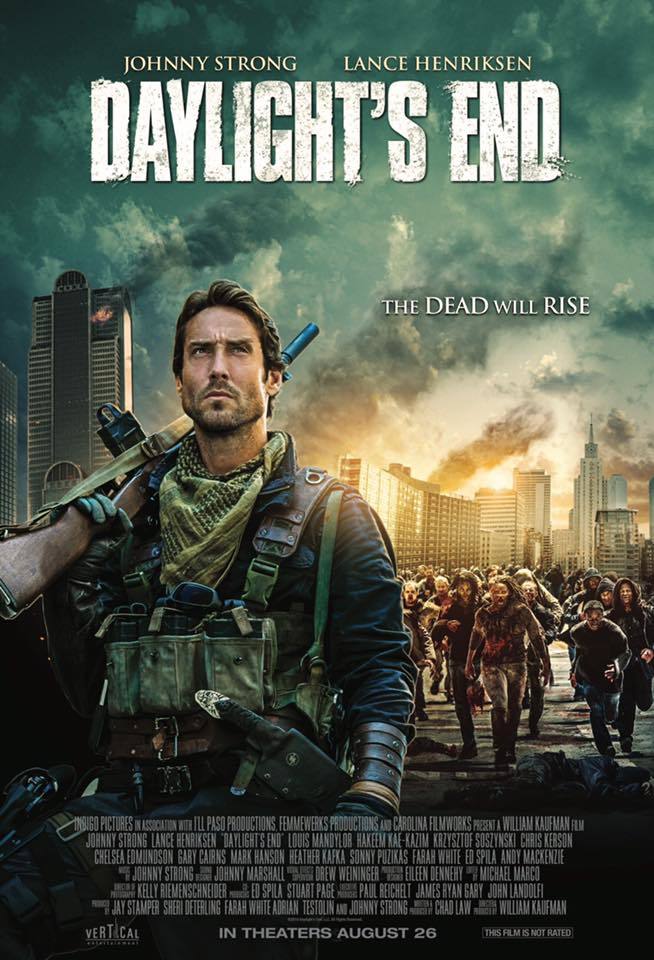 15) What other projects can you discuss with us. What's on your plate so far? Hopefully more action related films.

I know this isn't  the answer you wanna hear but I do have several projects on the horizon but they are really too early in development to share.  I will say this though, they are brutal, action filled thrillers. Projects I'm really excited about. I promise to share more as soon as the powers that be will let me

Thank you William for another great interview! Until next time…

Thanks so much for the interview!

Check out the awesome trailers to some of William Kaufman's Action Films!

THE BRAVE Promotional Teaser (Coming Soon!)