THE INVINCIBLE DRAGON starring IP MAN'S Max Zhang and UFC champ Anderson Silva has been on my radar for sometime now and today we have a new trailer that features even more action and fisticuffs along with an actual CGI dragon if you can believe it. Check out the insanity below!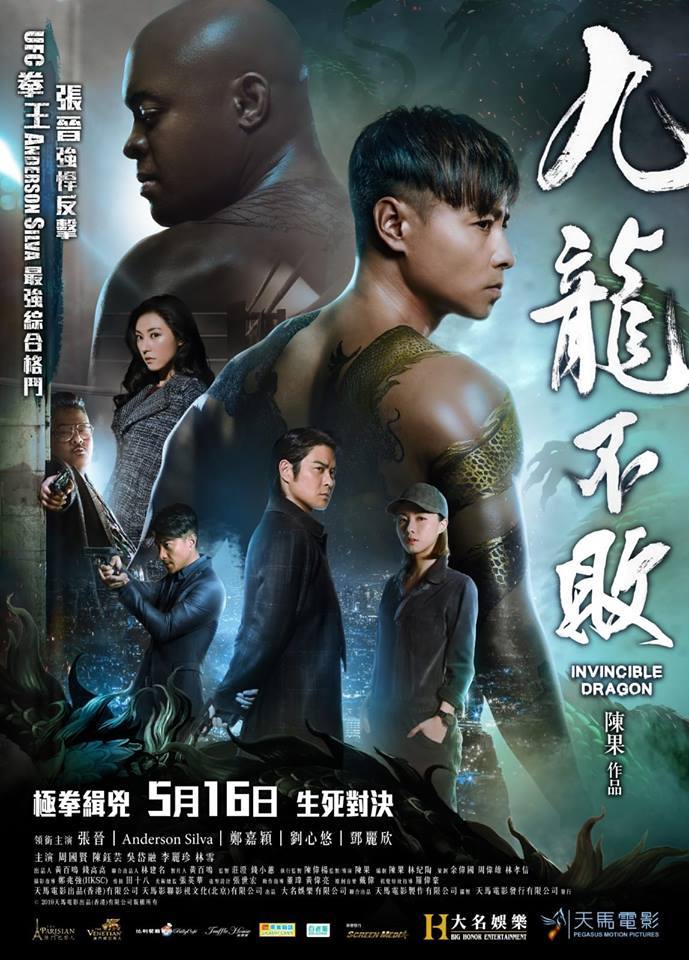 The new trailer definitely unleashes the chaos and mayhem and we get to see Zhang and Silva throw down a little more which is always a plus. The one cool thing about the new promo is that it hails it as the first fantasy action film so this one looks like it's going to be off the charts crazy. With Fruit Chan helming and  action direction by Stephen Tung and Jack Wong, INVINCIBLE DRAGON also stars JuJu Chan (SAVAGE DOG, HOLLOW POINT), Stephy Tang, and Kevin Cheng. 
Zhang plays an undercover agent who while working a case of recent killings comes face to face with an ominous foe from his past. Bodies hit the floor with rapid succession in the new trailer. 
Well Go USA is releasing the film here in the U.S. so hopefully we get more details soon. The film hits June 20th in China. In the meantime, check out Zhang and Silva throwing down below!