While we wait for the first trailer to RAMBO: LAST BLOOD with Stallone, we now have the glorious first teaser for TERMINATOR: DARK FATE with Schwarzenegger and Linda Hamilton returning to their iconic roles along with James Cameron who is back in the producer's chair. DEADPOOL'S Tim Miller directs this time and with our first taste of footage from the highly anticipated installment in the epic franchise, we give you the day after Judgement Day!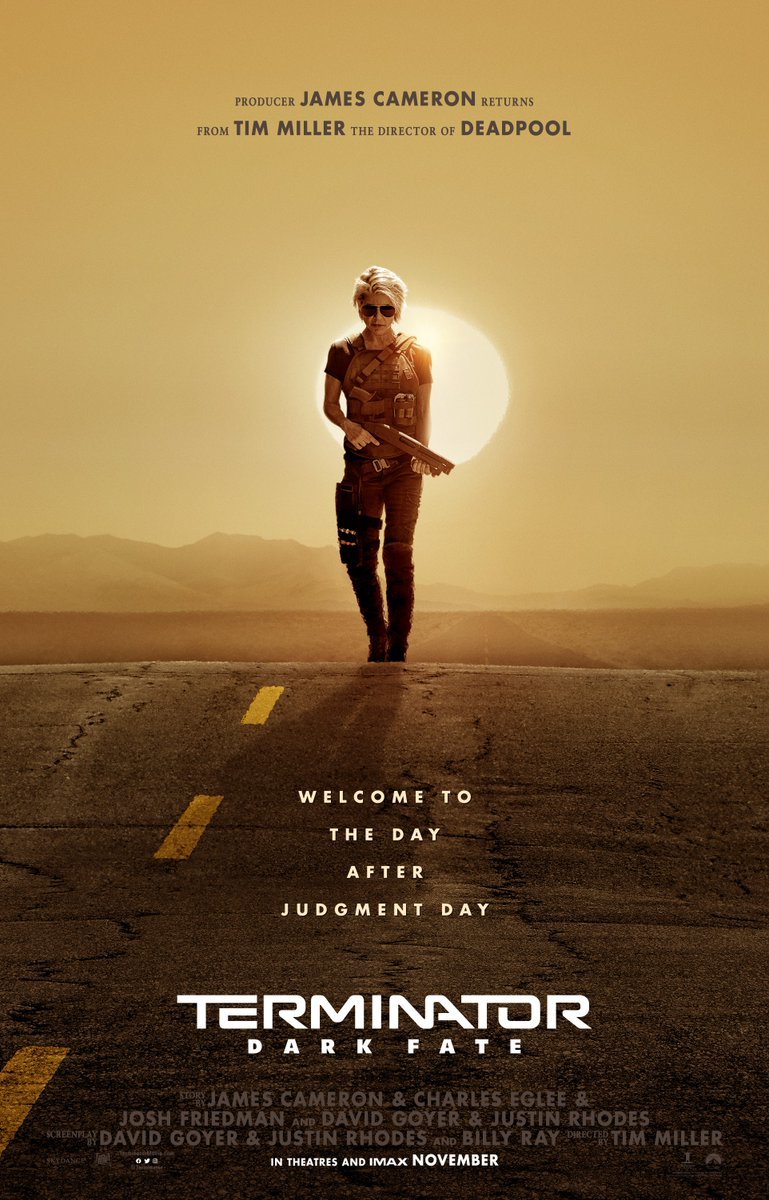 Arnold and Hamilton star along with Mackenzie Davis (Blade Runner 2049), Natalia Reyes (Birds of Passage) and Gabriel Luna (Marvel's Agents of S.H.I.E.L.D.).

Not much is still known about the latest entry but we do know that it will take place after the second iconic film while wiping out the other movies that have come after. One thing is for sure, the new trailer does not disappoint and I think they have finally returned to form with the TERMINATOR legacy. 

TERMINATOR: DARK FATE hits theaters on November 1st. Get ready for war and check out the trailer below!