By: John M Jerva
It's certainly been a very busy Friday for action movie news and we aren't done yet as there is another juicy bit of news to share with you that involves Kickboxer and Jiu Jitsu star Alain Moussi. Screen Daily has brought word that the martial arts action star is enlisting for a new action spec that is an adaptation of the graphic novel King of Killers. Eclipse International is readying sales for the upcoming movie at this year's virtual EFM and the film will be directed by Underworld story creator and star Kevin Grevioux. Aside from creating several of the characters in the Underworld franchise, Grevioux also starred in the original as one of the Lycans called Raze.
In the film King of Killers, Moussi will play a "hitman who reluctantly takes part in a $10m assassin competition in Tokyo in order to save his daughter's life." Besides helming the film, Grevioux also wrote the screenplay as well. In the article, Moussi described the new project as "fresh and fun" and also stated that "Kevin has a brilliant vision for the action and visual style of King Of Killers and the first-class KOK team is passionate about bringing that vision to life."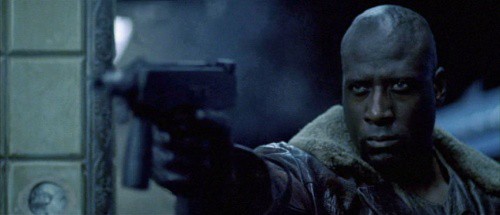 According to SD, the action pic will commence shooting this November which will be on location in both L.A. and Tokyo.  Eclipse International will be financing the film and CEO Reiko Bradley commented on the excitement over the new venture.
Moussi is definitely in demand and he also has the third entry in the Kickboxer franchise called Kickboxer: Armageddon on the books in the future. That movie was put back so Jiu Jitsu could be made so it is unclear when it will finally go in front of the cameras.
Keep it locked and loaded right here for more on Moussi, King of Killers and Kickboxer: Armageddon as we are your destination for everything action!