By: John M Jerva
Here's a film that is finally making its debut on DVD here in the U.S. this March and it actually is almost fiver years old. The film is called Nitro Rush and it hails from director Alain Desrochers with a cast that includes Guillaume Lemay-Thivierge, and Madeleine Péloquin, and Antoine DesRochers. A follow up to the 2007 film Nitro, this one looks to be a crazy good time. The subsequent trailer which you can see below is loaded with enough action and death defying stunts to satisfy genre fans so by all means check out the key art below as well!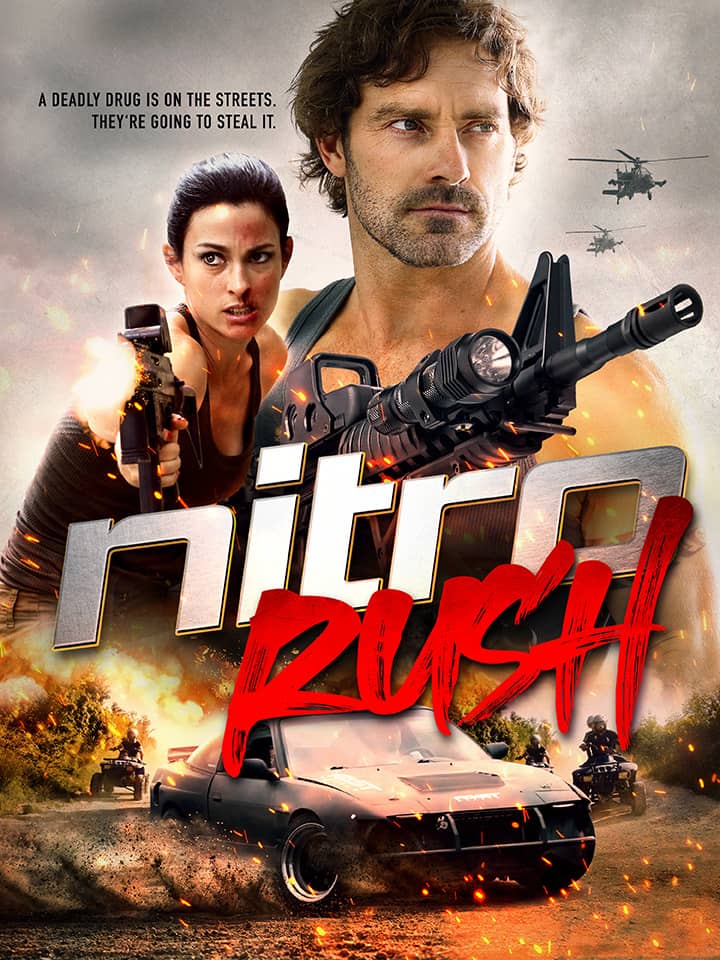 A tip of my Cleveland Indians hat goes out to fellow Action-Flix contributor Anthony Francis who put this movie on my radar and will be releasing a review for it on the site in the near future so be on the lookout for that. I will also be checking this one out when it hits the shelves and I'm going to trackdown the first film as well. The footage in the trailer looks pretty good and it doesn't look boring to say the least.
Nitro Rush hits Digital and DVD on March 2nd courtesy of Breaking Glass Pictures so by all means, check out the mayhem in the official trailer below to prepare you for the film's release next month!