By: John M Jerva
The Action Fix returns with a brand new adrenaline fueled clip courtesy of THE EXPENDABLES 3 which features action icons Jason Statham and Wesley Snipes kicking a whole lot of ass in the film's over the top finale of carnage and mayhem. To see both of these men unload with massive firepower and fists and feet in the same film was certainly a pleasure for me and even though the film is maligned by many people out there, I sure as hell love it so sue me. Check out the clip below!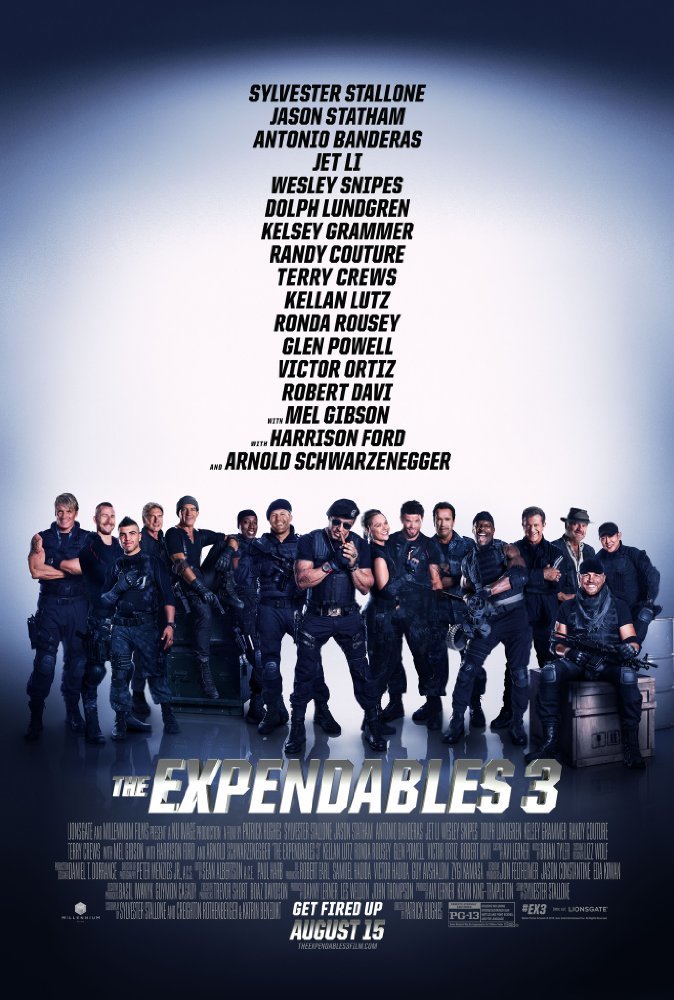 OFFICIAL SYNOPSIS: Years ago, Barney Ross (Sylvester Stallone) co-founded the Expendables with Conrad Stonebanks (Mel Gibson). After Stonebanks became an arms dealer, Ross was forced to kill him — or so he thought. Now, Stonebanks is back and he's on a mission to end the Expendables. Ross decides that the way to fight old blood is with new blood, so he assembles a team of younger, faster, more tech-savvy recruits. The battle to topple Stonebanks becomes a clash of old-school methods vs. high-tech expertise.
You either love THE EXPENDABLES 3 or you hate it and I love it for my own reasons. The film was hit with a bootleg controversy that hampered the film's box office intake and the PG-13 rating turned a lot of people off to it because I guess, we need F bombs and limbs flying everywhere to make a good action movie. Even though it wasn't R rated, the finale had a bigger body count and more violence then I think was in RAMBO: FIRST BLOOD PART 2 and it wasn't boring to say the least.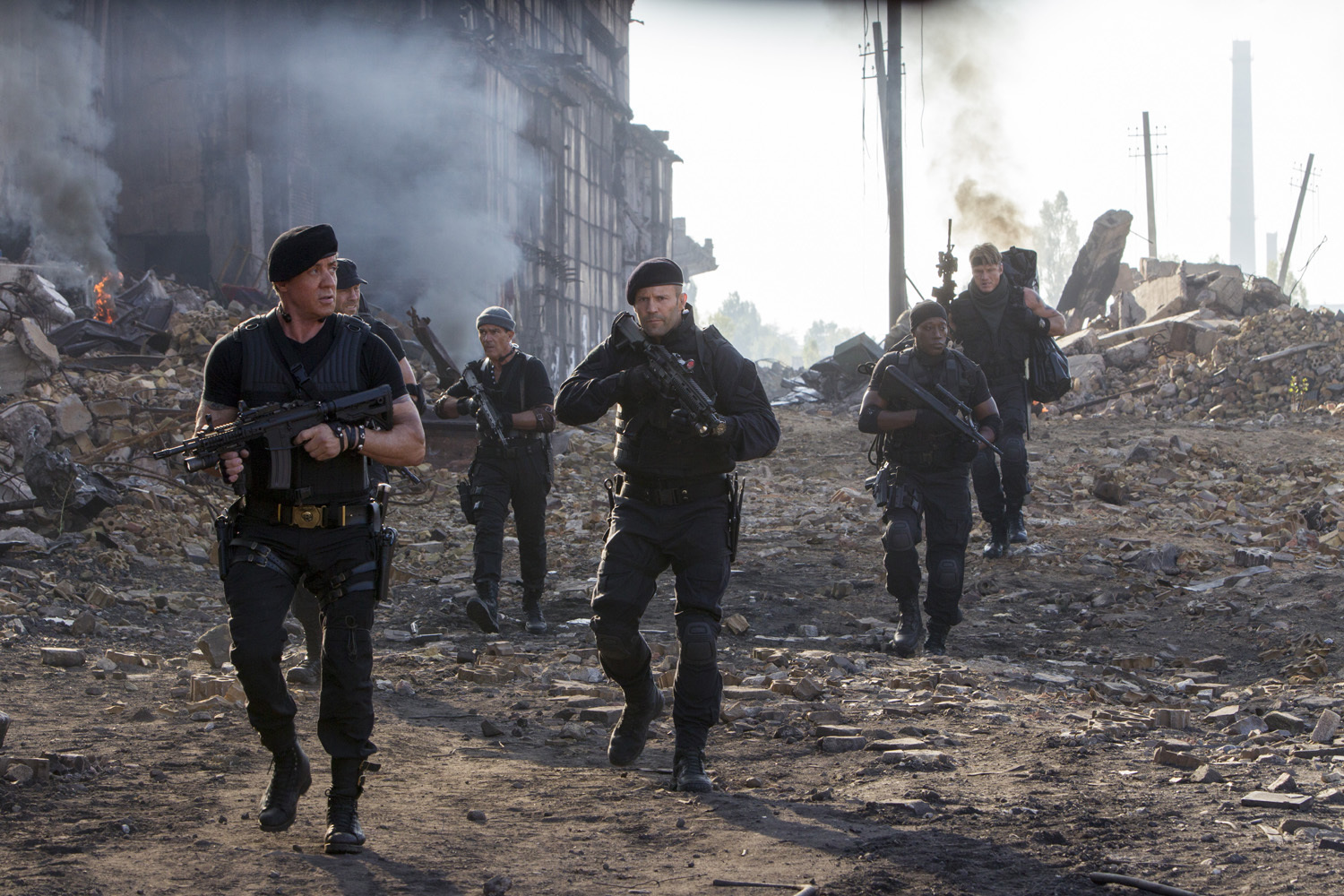 Was it a great move? Hell no! But it sure kicked ass in my book and to see both Statham and Snipes taking down the bad guys is truly a treat. Plus, this was Snipes' first foray into action films since his incarceration due to tax evasion so it was just great to see him back on the big screen. The clip below also features Ronda Rousey and Antonio Banderas laying the smackdown on many faceless foes but it's Statham and Snipes who steal the show in my book but not that Rousey and Banderas didn't either. 
Will we ever get the fourth EXPENDABLES film that has been teased to us over these years? Who knows but if we don't, I will always be watching these three films and action legends for years to come. Check out the clip below!