By: John M Jerva
The Arty Dans over at Asian film Fans has struck again with a new trailer for the Chinese action-Thriller Infernal Walker which stars Michael Tse and Ray Lui. The movie hails from director  Wong Ka Fai (The Redeemers) as well as producer Billy Chung (From Vegas to Macau). Tse was recently featured in the action flick Golden Job and Lui starred alongside the great Donnie Yen in Flash Point so check out the newest trailer and teaser poster below!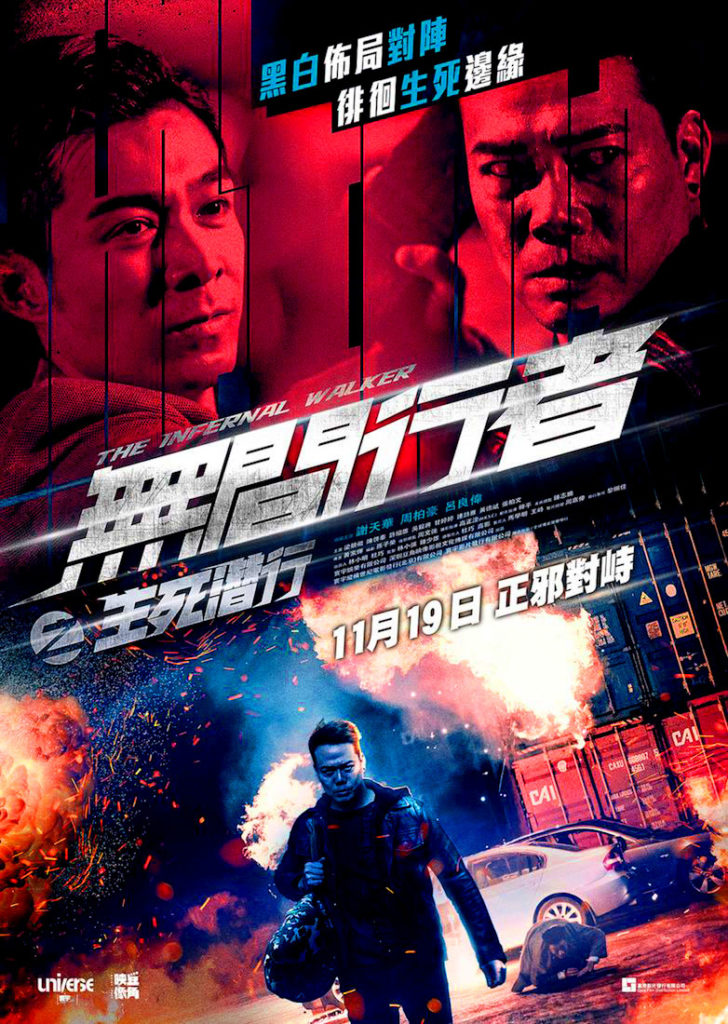 Infernal Walker also stars The film also stars Pakho Chau (Another Era), Oscar Leung (The Line Walker), Hui Siu Hung (Running Out of Time) as well as Shiga Lin (Life After Death).
Action-Flix.com has partnered with the awesome website and YouTube channel Asian Film Fans to bring you the best in Asian action, horror, fantasy and comedy. All info and trailers are courtesy of AFF.