(Original Publication Date: May 22nd, 2019) By John M Jerva
This news hit the Hollywood Reporter back in May while I was on vacation in beautiful, sunny Panama City Beach but I figured it was too big and needed to be rolled over to my new site so check out my original artice below and get ready for Boyka in a weekly series!
I already posted this news on all my social media sites as soon as it dropped but it was just too much not to write up a proper article for it as it is pretty major. During last week's Cannes Film Festival, news broke that the UNDISPUTED film franchise which catapulted Scott Adkins into super stardom is ready to hit the small screen with a new TV series. The Hollywood Reporter broke the word last week and even announced that franchise director Isaac Florentine was on board to helm it as well!!
According to THR: Martial arts movie franchise Undisputed — the four-strong hit film series that began in 2002 and has starred the likes of Wesley Snipes and Ving Rhames and helped break out Scott Adkins as major action name ­­— is being rebooted for the small screen, with original producer Millennium on board alongside London-based sales banner Empire Films, The Hollywood Reporter can reveal.

Sales are kicking off in Cannes, with the original director Isaac Florentine once again at the helm and a cast due to be announced soon.

Set in New York in the opulent world of international underground fight tournaments, the Undisputed series will continue the journeys of the characters from the film franchise. The story follows the self-discovery voyage of Yuri Boyka (played by Adkins in the films), a Russian prison fighter on parole who seizes the opportunity to participate in the world's biggest and most prestigious underground fighting tournament. Exposing the lucrative and intricate underbelly of fighting rings, Undisputed will reveal the microcosm of an expansionist international crime organization and connects everyone in it; those who participate in it, organize it, protect it, investigate it and collect the money. This is a world where every action has consequences.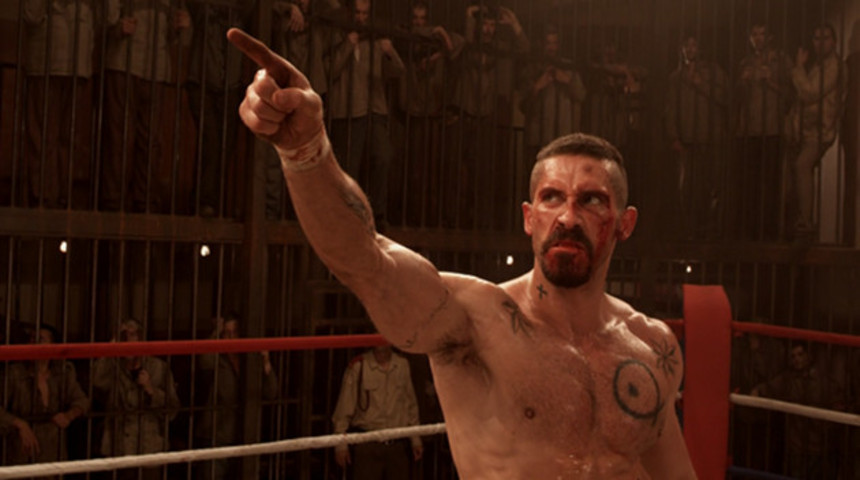 Now aside from the news that Florentine was on board to helm it, no other casting news has been announced. In an interview for Dan's Movie Report for TRIPLE THREAT from the Birmingham Fighting Spirit Film Festival, Adkins mentioned that he was probably done with the character. With this news, speculation has run rampant that someone else will replace Adkins as the iconic Boyka which doesn't sit well with fans worldwide. Adkins is responsible for bringing Boyka to life and seeing anyone else play him will be a hard pill to swallow. I always reserve judgement until I see what transpires and in this case, I will do the same. It will certainly be interesting to see how this one plays out in the future.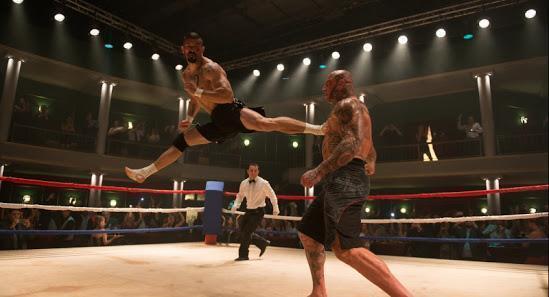 Ever since I posted it on my social sites, fans have been very vocal about it so I love when stuff like this happens. It is awesome news that Isaac Florentine will be involved and I just know that he will treat the series with the upmost respect just like the films. You can bet that I will be following this story very closely so keep it locked and loaded right here for more to come!
In the meantime, watch the classic fight between Adkins and Marko Zaror from UNDISPUTED 3: REDEMPTION below to pass the time!